The Raptor-i intercom is the perfect solution for your motorcycle communication and media needs.
Looking for a great two-person intercom system for listening to music or just chatting on longer rides? Look no further. The Raptor-i systems are a great option with this Twin – FM system, allowing easy syncing of audio devices or supports listening to FM radio. Plus you can choose whether you need full face or half face headsets for easy fitment.
The Raptor-i Wireless Helmet Intercom Twin – FM system is available from Security Gear for $399.00 RRP. 
The Raptor-i provides crisp and uninterrupted mobile communication at high speeds. Its ergonomic and user-friendly design means using the Raptor-i on the go is simple and fuss-free. This is a twin pack of two Raptor-i Intercoms allowing you and a friend to easily communicate while riding.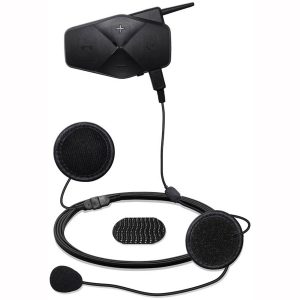 CUT-THE-NOISE
Be heard clearly at up to 210kph/130mph with the adaptive noise filtering performance of our exclusive Cut-the-Noise technology. The Raptor-i delivers superior audio and transmission performance even in the harshest acoustic conditions.
RAPTOR-AUDIO  
Get loud with Raptor-Audio. Designed specifically for users wearing ear protection, Raptor-Audio provides clear, powerful audio for those who need the extra boost.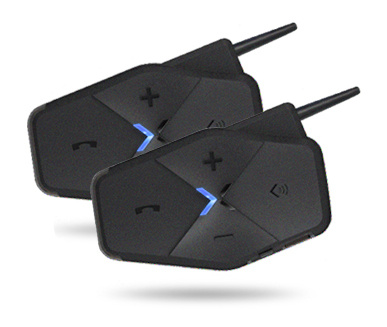 GLOVE-FRIENDLY DESIGN
Our sculpted Raptor-i user interface provides for intuitive control. Tactile handling via the four-quadrant button layout is a cinch. The buttons are slightly bigger than a normal handheld device to compensate for reduced sensitivity when wearing gloves.
EZ-MOUNT
Mount the Raptor-i easily with the EZ-Mount heavy duty repositionable fasteners. Attack Angle adjustments can be made any time for optimum aerodynamic performance. The unique nested housing for the EZ-Mount patch reduces the gap between the helmet and device for smoother airflow and less noise around the helmet.
800m INTERCOM, DEVICE SYNCING/FM TUNER
Communicate with two other riders in line-of-sight up to a range of 800m or 2560ft. Listen to FM radio stations or sync to your MP3 player and enjoy your favourite tunes.
The Raptor-i Wireless Helmet Intercom Twin – FM is suitable for:
Motorsports

Recreational motorcycling

ATVs

Snowmobiles

Racing vehicles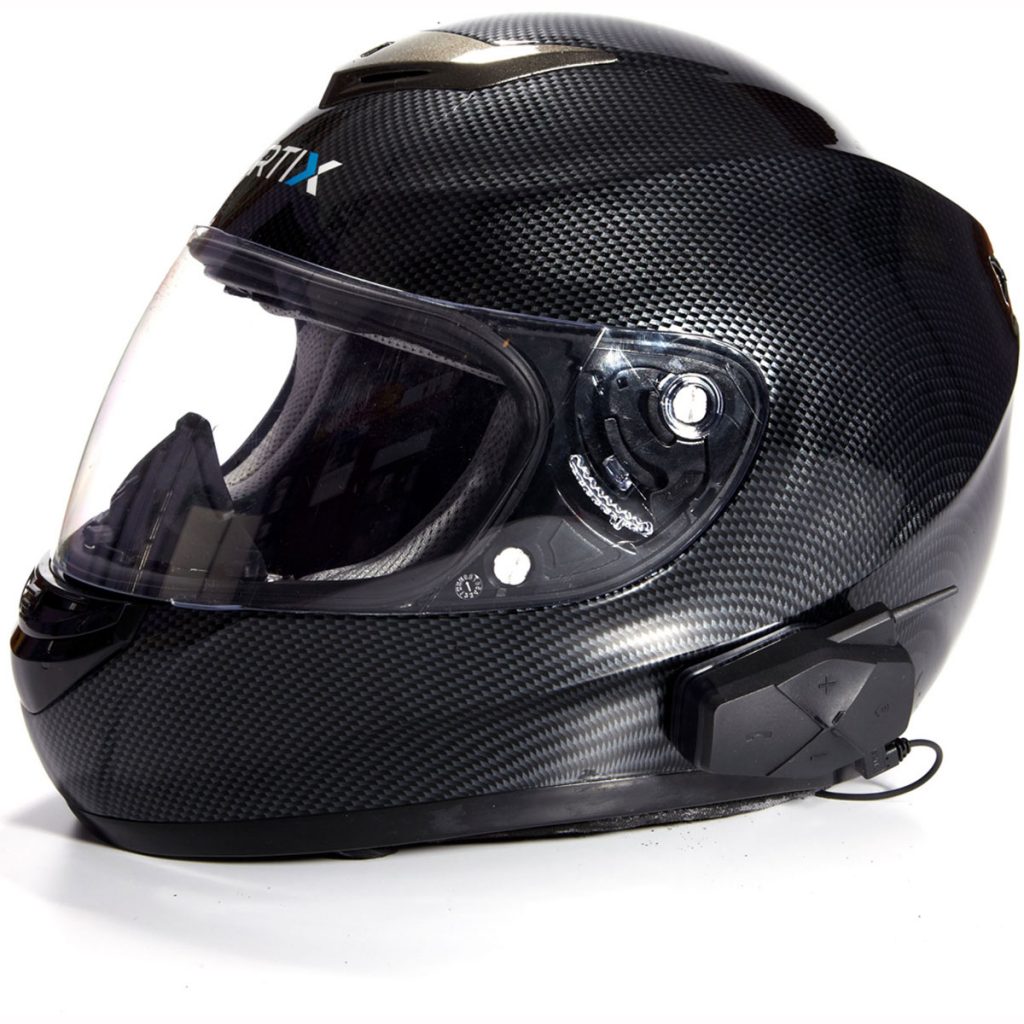 ADDITIONAL FEATURES:
Weatherproof and Ruggedized for outdoor usage, extreme temperature and humidity conditions.
INCLUDED:
2 x EZ-Mount adhesive patch
2 x Micro USB Charging Port for on-the-go charging
2 x Headset of your choice – Full Face or Open Face
Raptor-i Wireless Helmet Intercom Twin – FM SPECIFICATIONS:
Battery Life 8-10 hours of use, 30-day standby
Intercom Operating Range Up to 800m/2560ft (up to 3 riders)
Maximum Operating Speed Up to 210kph/130mph
Frequency 2.40 ~ 2.4-8GHz
Bluetooth® Compatibility Version 2.0, Class I
Profiles Supported Compatible with Bluetooth® HSP, HFP, A2DP and AVRCP
Includes: EZ-Mount™ adhesive patch Micro USB Charging Port for on-the-go charging
Product Dimenstions & Weight 77 X 51 X 24mm / 3.0" × 2.0" X 0.9"48g / 1.7oz