The 2016 Barry Sheene Festival of Speed culminated Sunday with exceptional racing...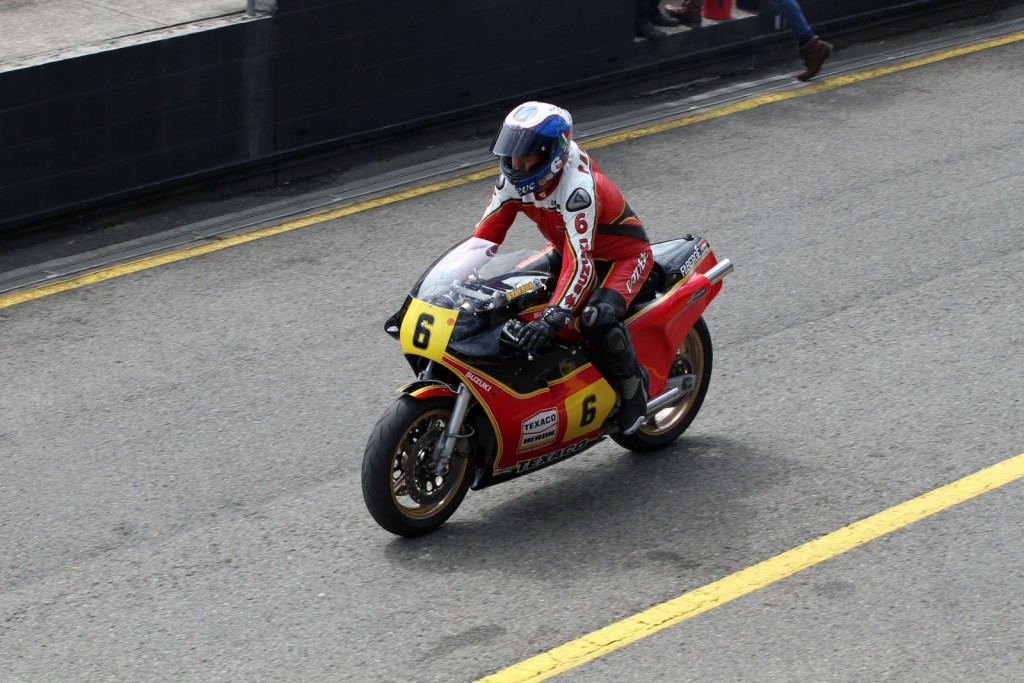 The big day dawned slightly overcast with many spectators heading out to the track early before the big crowds, with the pits still quiet at 8am. Bikes were already on display outside the pits particularly down the GP Legends section, while others continued to be madly worked upon, with the first race of the day being the Period 3 500, F300 and 1300cc, plus Period 4 350 and 500cc, and Period 5 500cc, with Schwantz heading out first thing aboard the Norton Manx. Glenn Hindle aboard the Maxtron TR3 took the overall win, with Schwantz hot on his heels, for an impressive start to the day, punctuated by a cloud of two-stroke exhaust.
To help keep the day's schedule on track it was also announced all races except the Barry Sheene Top 50 and Sidecars would be reduced from six to five laps, while another huge draw of the morning was the GP Legends presence in the Pirelli tent where they chatted with attendees and provided signatures.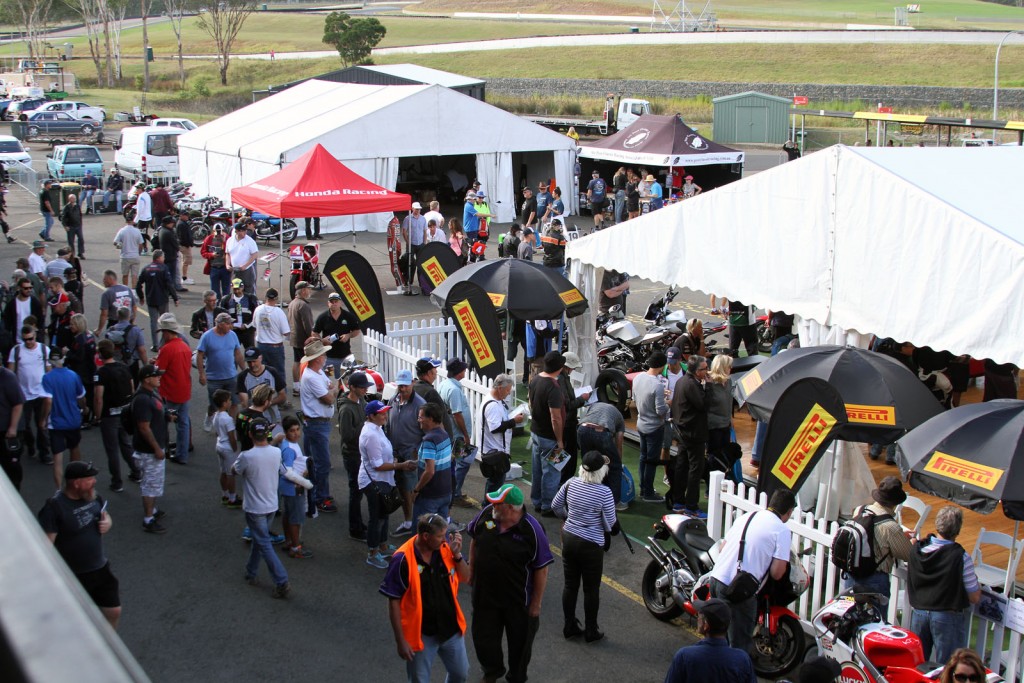 The Show & Shine was also run on Sunday, presented by the Distinguished Gentlemen's Ride, with HART Spectator Parade Laps slated for the lunch break, although to fit in races on Friday and Saturday the lunch break wasn't taken, with racing continuing throughout.
With a full day of 22 races planned for Sunday the schedule was tight, including the Australian Championship/Trans-Tasman Challenge Sidecar Legs 4 and 5, a morning and afternoon GP Legends Clash, the Barry Sheene P3 500cc race, Paul Dobbs Challenge, Ken Wootton Challenge, the Barry Sheene Top 50 and the Period 5 and 6 1300cc Fastest 50s.
Plus between all the sessions there was plenty to see for all the punters, from the various stands, bikes on display, including at the Show & Shine, plus a great atmosphere and plenty of place to pick up a cup of coffee or a bite to eat.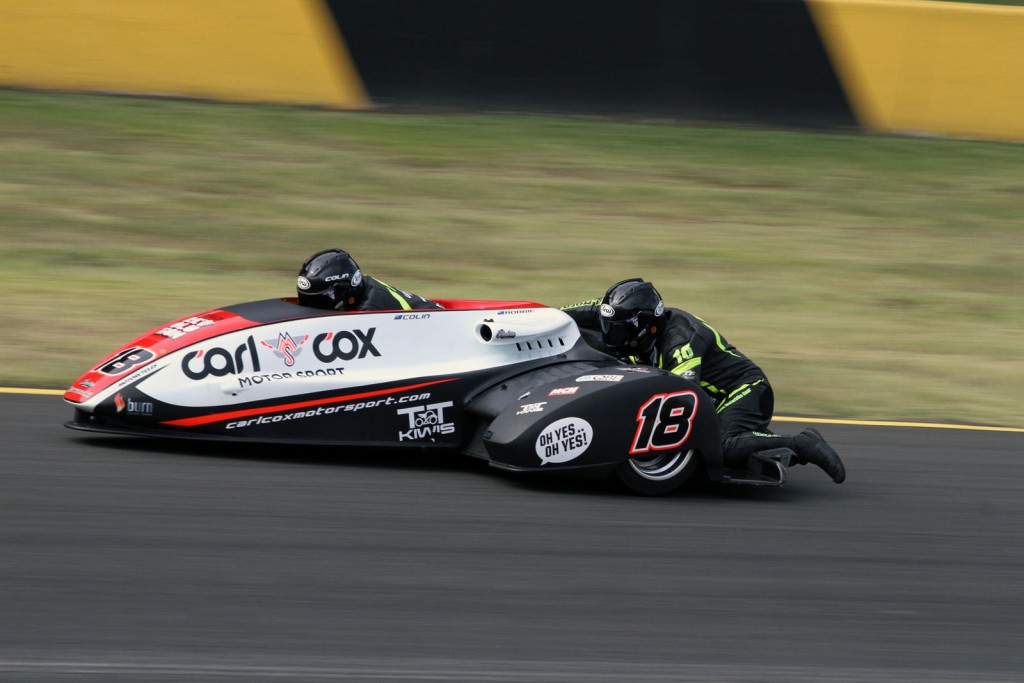 For the morning weather remained slightly overcast but dry, with the early dark clouds blowing over and leaving light cloud cover, before sunshine broke through around midday. The day turned out a great success too, with rain holding off till after 4pm and only effecting the last races of the day.
For the full 2016 Barry Sheene Festival of Speed wrap stay tuned, we'll have the wrap plus all the results on Tuesday!