Hel Performance now offer their Street Pro and Race Pro pads to compliment their stainless steel braided brake lines...
All the go in the world won't do you any good if you can't stop the first time you need to, with brake pads being an easy DIY item to replace, along with your regular brake maintenance.
HEL Performance now offer two lines of brake pads – the Street Pro and Race Pro and we took out a few birds with a single stone and replaced an old set of pads, bled the brakes and then tested out the HEL Performance Street Pro brake pads. The Street Pro pads are a SPD Sport HH+ compound perfect for everyday use in your modern sportsbike.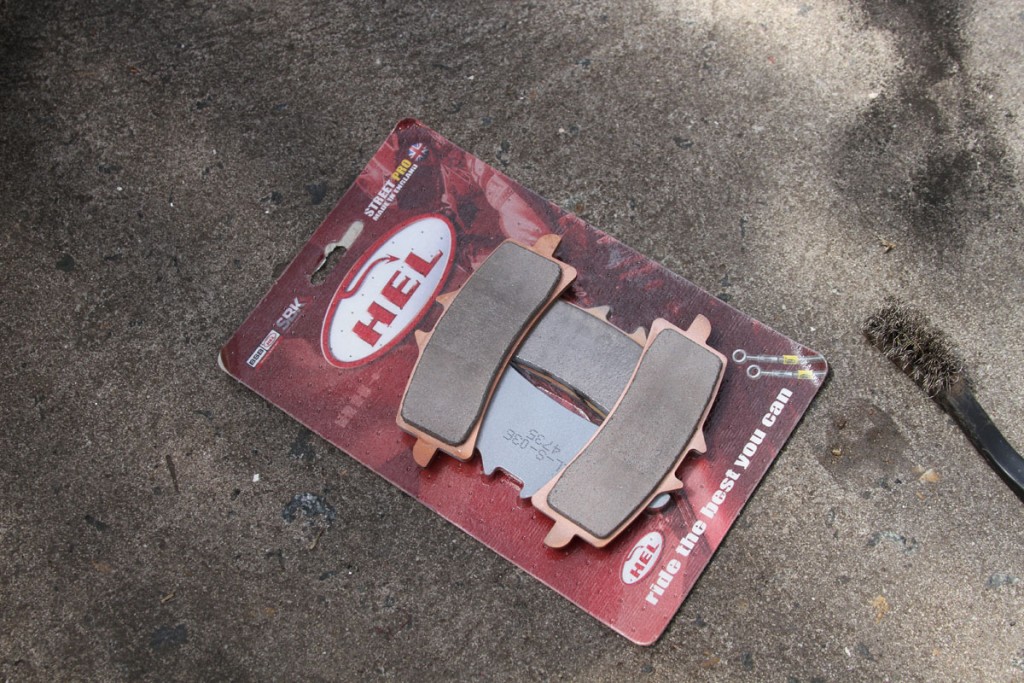 Fitment was easy and something you can consider a DIY job if you're handy with a spanner and the Street Pro pads are a great replacement over the previously fitted road compound Brembo pads that come standard on the Daytona 675R.
Following the quick bed in period the HEL Street Pro pads proved exceptional, boasting very good bite, allowing much lighter input through the levers for a much quicker reaction when jumping on the anchors.
Modulation is also greatly improved, although part of this comparison will be due to the heavy use already suffered by the original pads, with the HEL Street Pro pads providing very controllable braking performance, whether that's while increasing pressure, or reducing the amount of brakes in use.
Release is also instantaneous allowing an easy transition when jumping off the brakes to crack that throttle again. The rear pad did have slightly less bite than the front sets, although this was welcome, with strong braking properties and no fade observed even when stuck in traffic and using the rear brake heavily for control.
The SDP Sport HH+ friction compound is used in these pads offering a no fade solution for sporty street use with a low wear rate, while the backing plates are high tech ceramic heat shields .
The only thing observed since fitting these pads is the amount of brake dust being generated and left on the rotors and to a lesser extent the wheels. It hasn't effected braking performance however.
5,000km Update: With plenty of kilometers on the Street Pro pads now, I'm happy to report that performance remains strong with extremely good – that is to say slow – wear on the pads, which plenty of material left. They've been used for track days, rider training days at the track and plenty of commuting without missing a beat.
There is a very slight reduction in bite in the wet, but stopping power is still strong and very controlled, with good modulation.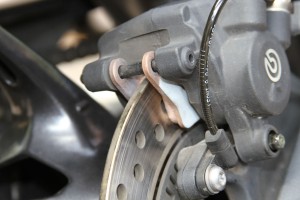 Feel is also still good after all these kilometres with ABS activations a very very rare occurrence.
To order a set of HEL Street Pro, or conversely the Track Pro pads (which are a track/race specific pad) visit HelPerformance.com.au, under the Brake Pads tab.
If you're also running standard non-braided lines consider an upgrade to Hel Performance lines as well.
Special Thanks:
Hel Performance Australia
helperformance.com.au