Jeff updates us on the progress of his 2015 GSX-S1000 Staff Bike... On the Spanners: Jeff Ware, Tim Holland
After attending the world launch of the GSX-S1000 in Spain and following that up with the Aussie launch I decided I would like to live with a GSX-S1000 long term and become an owner.
I had a GSX-R1000 K5 project bike in 2005 and 10-years later I'm 40-years-old and enjoy nakedbikes. To have one with the mighty K5 engine is just perfect!
The bike has been a dream. It has clocked up just under 5000km and that included a trip to Phillip Island for the the MotoGP back in October in the hands of Nigel and Chappy, who swapped bikes all the way down and back. It was a 3000km trip and the boys got caught in road works and foul weather so a service and detail was on the cards. While at it I also fitted a set of Pirelli Diablo Rosso Corsa II tyres and a RadGuard.
Next up is some general weekend use over the Xmas break followed by an aftermarket shock and slip-on. There is also a bunch of bling on the way from Suzuki Australia, who provided the bike. Meanwhile, here is what we did step-by-step. Note: I'm a fully licensed motorcycle mechanic by trade so this was legal and didn't void warranty etc. Normally a home service would not be recommended for your new bike unless you are fully qualified to do so.
Next week we show you how to fit a Rad Guard!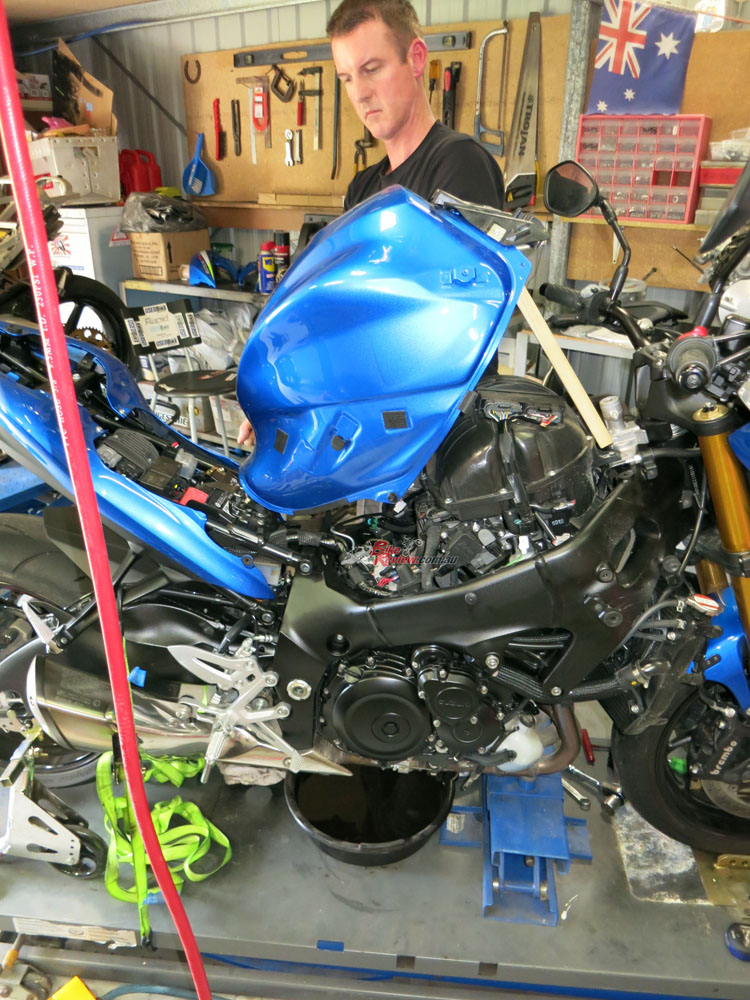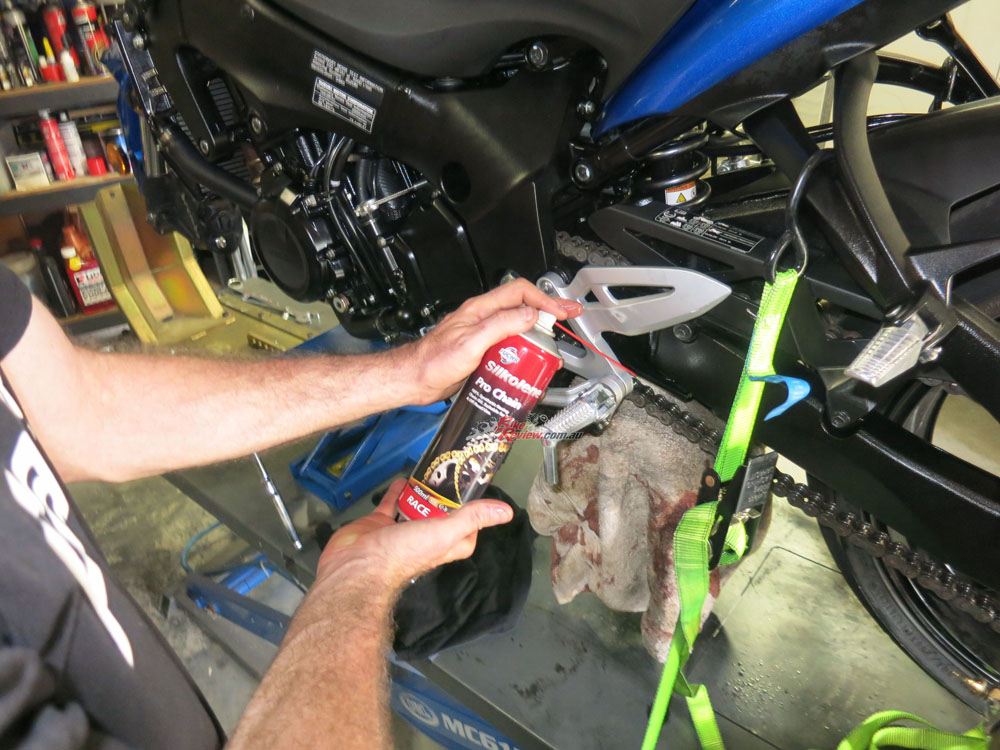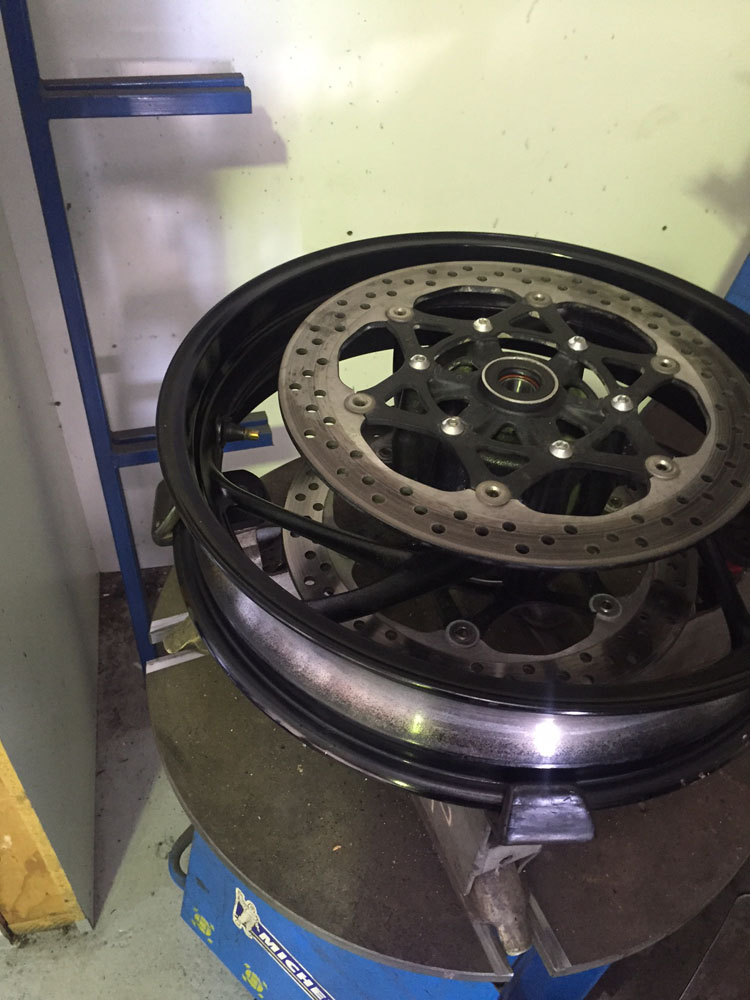 THE VERDICT | Staff Bike: Jeff's Suzuki GSX-S1000 Minor Service
With almost 5000km on the clock it was time for the GSX-S1000 to get a service and tune
Daily Rider Suitability
8