Staring Joins Kawasaki agro on Benjan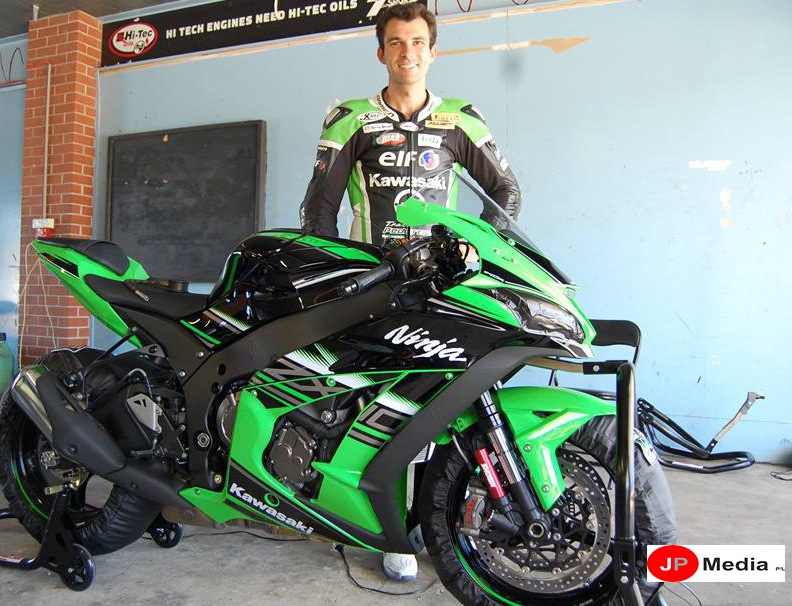 World Championship veteran and three times Australian Champion, Bryan Staring, will contest the 2016 Superstock FIM 1000 Championship riding full time for Kawasaki agro on Benjan Racing on the all-new Kawasaki Ninja ZX-10R.
The new season will be Staring's sixth year in Europe, where he has competed in World Superbike, Supersport, Superstock and MotoGP, making the 28-year-old Australian one of our most experienced exports.
Speaking from his Australian Summer base on the Gold Coast today, a more motivated than ever Bryan heads back to his European home in Italy in early March, ready for a mammoth six-day test prior to round one, to be held at Aragon on April 3.
Bryan Staring, "I'm more determined and motivated than I have been for a long time. This is just what I need to race for the podium, a dynamic, experienced, motivated professional team that is behind me 100 per cent. It is refreshing to have a new team to work with and a completely fresh start for 2016.
"I rode the new Ninja ZX-10R in November at a private test at Sydney Motorsports Park with Kawasaki Australia and to say I was impressed with the machine is an understatement. I think it has all of the ingredients to be the right bike to be on in Superstock and with the experience of my new team and my experience on Kawasaki machinery, I'm positive there will be some podium success this year".
With Bryan turning 29 this season, it is his last opportunity to reach his goals in Superstock and things are looking positive so far. A great new team, new machinery, plenty of motivation and the never give up determination that got Staring into Europe back in 2010 – when he literally jumped on a plane and went door knocking, fans have plenty to cheer for.
Next stop is Aragon for testing in late March.