Dorna signs deal with Brno until 2020
On the 11th January 2016 Dorna Sports and the Czech Grand Prix Association agreed a deal that will see MotoGP remain at the Automotodrom Brno until 2020.
Brno is a part of World Championship history after hosting its first GP back in 1965 and celebrated its 50th anniversary last season. The 2016 Czech Grand Prix is scheduled for 21 August, forming the second half of a double-header with the Red Bull Ring in Austria, a new addition to the MotoGP World Championship calendar for this year.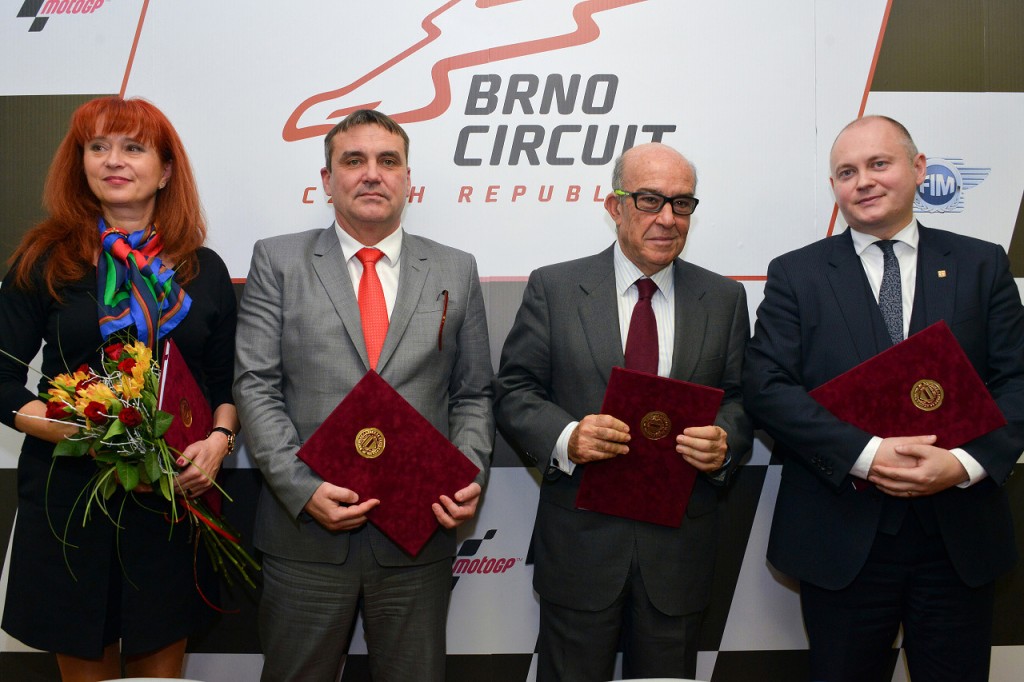 Dorna Sports Chief Executive Officer Carmelo Ezpeleta and the representatives of the Czech Grand Prix Association in Brno – Mayor of the City of Brno Petr Vok?l and the President of the South Moravian Region Michal Ha?ek – signed the agreement.
Carmelo Ezpeleta – Dorna Sports CEO: ?The signing of this agreement is one of the most important acts as far as the MotoGP?World Championship is concerned. It is very important for our company, which arranges those races, that the Brno Circuit is a part of the championship for the following years.?