FMX Icon Lance Russell On-board Kawasaki KX450F in 2016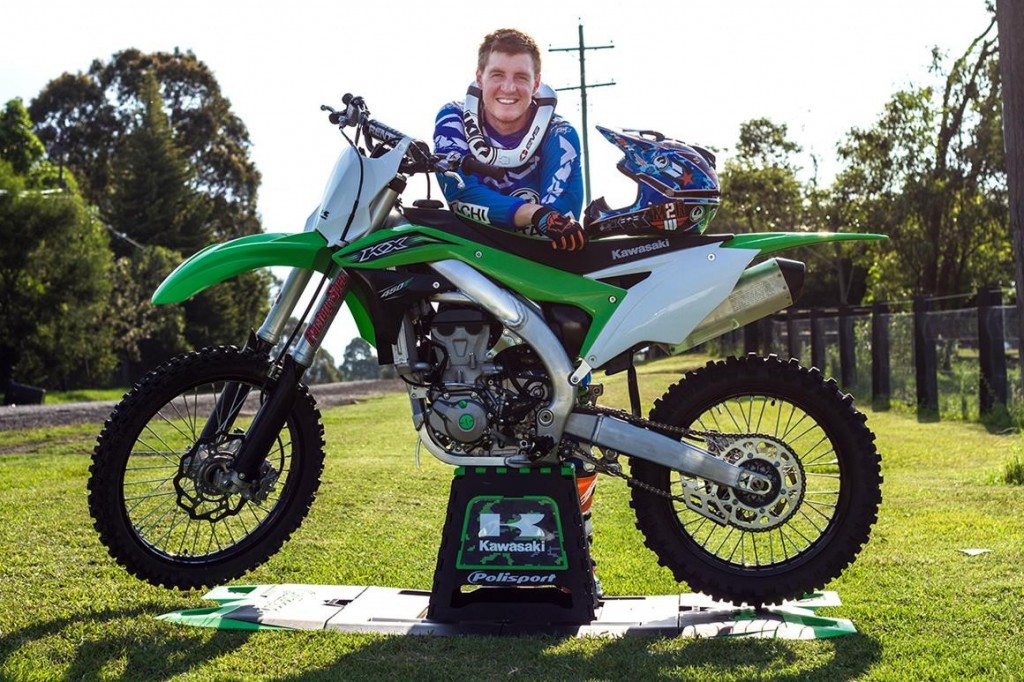 Kawasaki Motors have reaffirmed their support of highly acclaimed Australian Freestyle Motocross athlete, Lance Russel.
Lance Russell will continue to defy gravity and perform hair-raising FMX tricks aboard his KX450F, for the third year in a row. "Being supported by the best manufacturer out there is a dream come true and it helps that the KX450F is my favourite bike!" said the 26 year old from Kurrajong, NSW.
To say that Lance has been blown away by the all new lighter, faster and slimmer 2016 Kawasaki KX450F would be an understatement.
"I can't believe how powerful it is. It is really responsive which makes it great for throttle control. I noticed the weight difference right away and it feels like I'm riding a 250cc with extreme 450cc power. Being lighter made it so easy to throw around in the air."
"I could adjust the pitch of the bike multiple times in the one jump and the slim build makes it so easy to control. Braking is exceptional and the gearbox feels really smooth," Lance commented.
Lance's interest in FMX began before he was old enough to ride a motorcycle."Anything from video games to watching FMX events inspired me as a kid. I knew it was what I wanted to do and when I did start riding, my passion just grew from there. I began motocross racing at club level and I was always jumping the highest. I used to jump and take my hands of the bar and I was told I was going to get into trouble so I took it to the ramp where there was more freedom and the rest is history,"Lance said.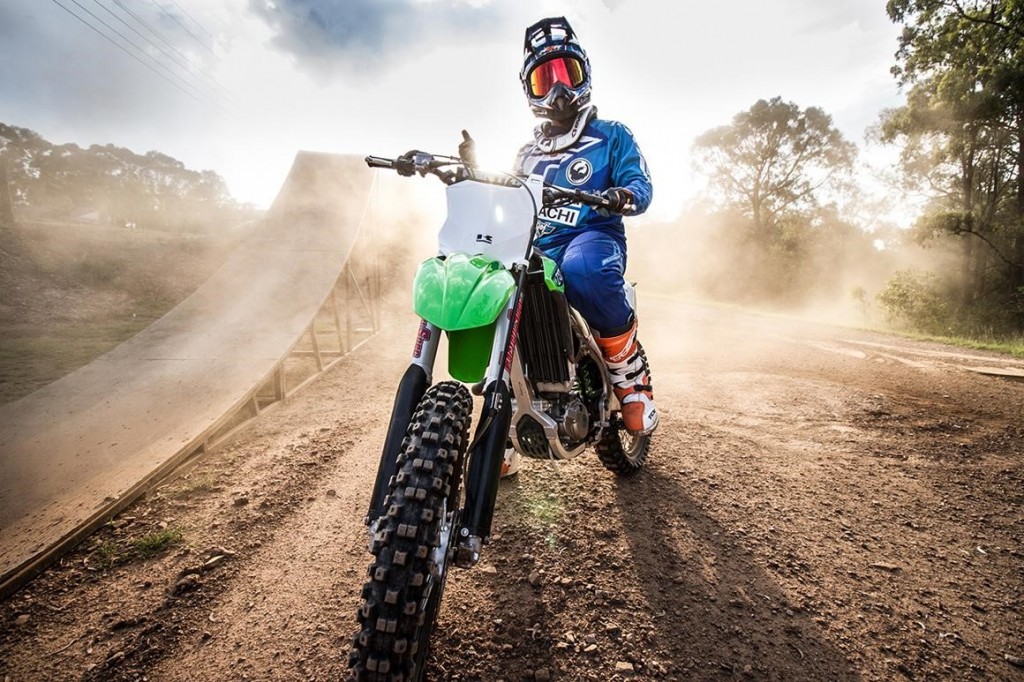 Within a year of launching himself from ramps, Lance was already successfully landing backflips, albeit with a few injuries on the way. Becoming the first person in Australia to perform a rodova is one of the plethora of achievements under Lance's belt. In an effort to prove that the sky is the limit, Lance was the first person in the world to perform a rodova-stripper, sideways. In another feat of success, Lance is the only Australian featuring as a playable character on the MX vs ATV Supercross, video game.
"Becoming a character on a video game was a childhood dream come true, but I haven't reached my potential yet and I want to build my skills again after focusing a lot of effort into my Social Media and film production efforts recently. So it's time again to start focusing on riding progression and taking things to the next level with FMX competition."
"When you are injured, you spend less time on the bike and this takes its toll on your performance so at this stage of my career I am being more mindful and factoring all of this in with my development."
Click HERE to find out more about Lance Russel and visit his Kawasaki Supported Rider profile.