Kawasaki Motors Announce 2015 Sydney Motorcycle Show KLX110 Prize Winner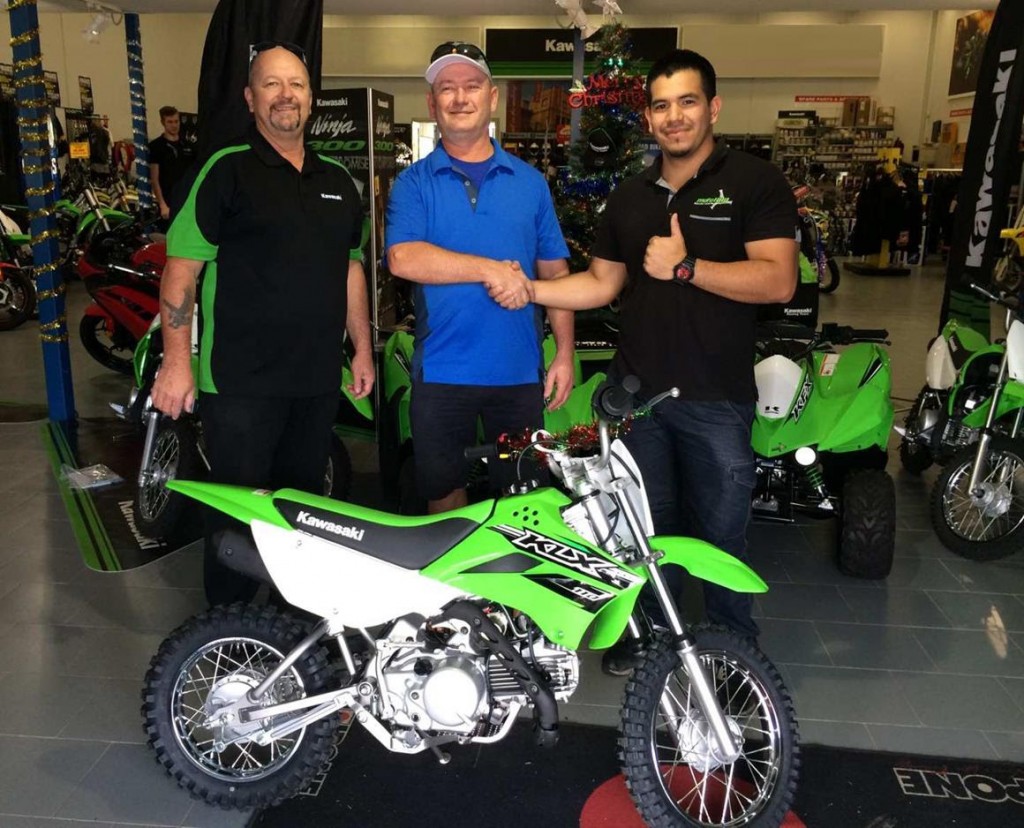 Simply by entering the competition at the Kawasaki display stand during the 2015 Sydney Motorcycle Show, Gary Sera has won a sensational new KLX110.
Entering the competition seemed like the perfect opportunity for Gary to test his luck, given that he has never won anything before in his life.
A motorcycle enthusiast since before he can remember, Gary has spent many hours churning up the dirt aboard his off road motorcycles as well as competing in Speedway racing.
"I've been to a few motorcycle shows now and never expected to win such a great prize when I went to the Sydney Motorcycle Show," said Gary, who visited the show to delve into to latest models, including the all new, highly evolved Kawasaki Ninja ZX-10R, which was unveiled for the first time in Australia at the 2015 Sydney Motorcycle Show.
"The Kawasaki stand was tremendous. Great bikes on display and because of it, I won a bike! I couldn't be happier," commented Gary, who plans to hand the KLX110 down to a younger family member.
"My plans are to give the KLX110 to one of the young family members so that so they can get as much enjoyment out of it as they possibly can and I'm sure they are going to be over the moon!"
"I just want to thank Kawasaki Motors Australia for the great prize and Troy Bayliss Events for putting on such a great show," Gary commented.
Keep an eye on www.kawasaki.com.au and follow our Facebook page to keep up to date with Kawasaki giveaway prizes and promotional activity.