Long and Wilson Record Top Ten Finish for Crankt Protein Honda Racing Team at Round 1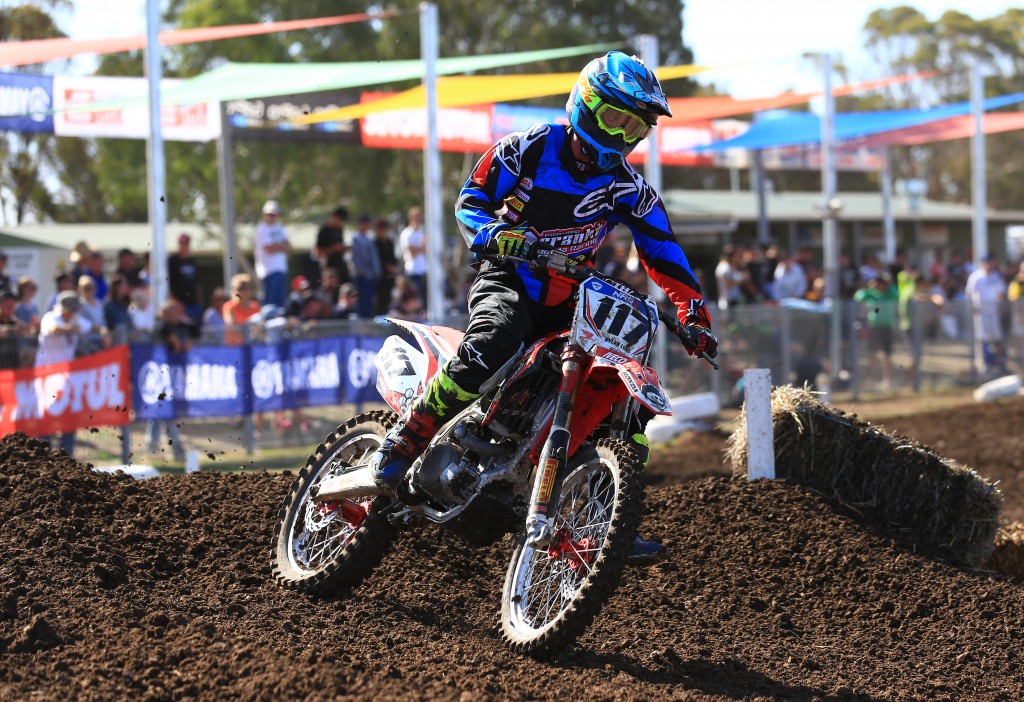 Crankt Protein Honda Racing Team's Jay Wilson and Dylan Long got their 2016 Motul MX Nationals campaigns off to an encouraging start today, at the season opener in Horsham, Victoria.
 
With round one marking the first official event for the newly formed motocross team, both MX1 pilots Long and Wilson posted results inside the overall top ten at Horsham, in one of the most talent packed 450 classes that Australia has seen in years.
 
For Wilson, round one also marked his maiden appearance in the MX1 class aboard his CRF450 machine. Wilson showed promising form during the MX1 qualifying session this morning, posting the fifth quickest time, then progressing in to the first GoPro Superpole for 2016, where he finished in fourth position. Following qualifying, Wilson raced to 8th in moto one, followed by 11th in moto two, handing the 21-year-old with 10th overall at the conclusion of round one. 
"After everything that happened at Horsham for myself personally in 2015, I was really glad to just get through the day and put round one behind me," Wilson shared.
 
"I was quite happy to see that I had the speed to run inside the top five during qualifying this morning, so even though on paper it wasn't the result that I wanted, we are taking a lot of positives out of round one.
 
"The best thing about today was that the CRF450 worked really well – I had a lot of trust in the bike and that definitely eased the nerves a lot. We're going to make a few changes in the next two weeks, and try and improve on the final result at round two."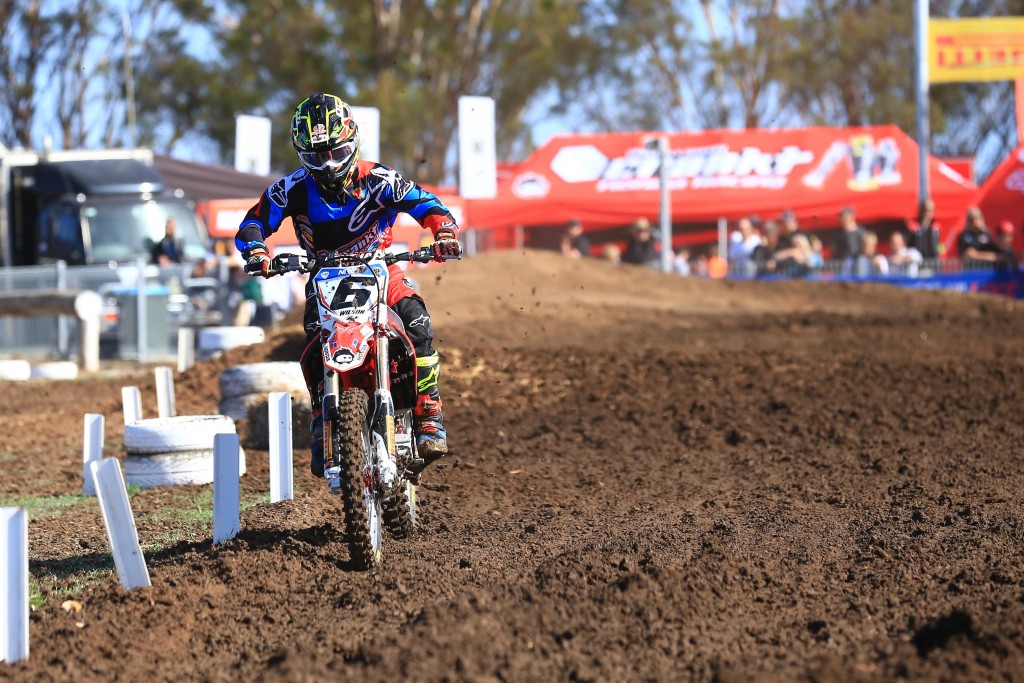 Long, who also made his Crankt Protein Honda Racing Team debut in Horsham today, showed that consistency was key at round one – taking 7th place in both moto one, and moto two, to eventually be awarded with eighth overall at the conclusion of the season opener.
"We're very happy with the result that we got today. We are a new team, and we're on a new bike, so for both Jay and myself to finish inside the top ten especially with so much talent in our class, it's a pretty good starting point for the team," Long said.
 
"There are a lot of fast guys out there, but definitely if I can get my starts right, I think we can improve on today's result when we go racing again in two weeks at Appin.
 
"We are all pretty much running the same times, so the starts really are key this year. As a team we're going to work on a few things in the next two weeks, and then see what we can do at round two."
 
The Crankt Protein Honda Racing Team will now begin preparations for round two of the Motul MX Nationals which will be held at Appin in New South Wales on April 17.
 
For more information on the MX Nationals, head to www.mxnationals.com.au