Tayla Jones Joins Active8 Yamalube Yamaha
Australia's fastest female off- road racer, Tayla Jones, will join the Active8 Yamaha team for 2016 as the team's E1 off road and desert racer.
Jones, who had an outstanding season in 2015, winning all before her in women's racing, will campaign her YZ250FX as a full member of the Active8 Yamaha team as the E1 team member along-side Josh Green and Beau Ralston who will take on E2 and E3 duties respectively.
"We really admire Tayla's determination to be a better racer," states Active8 Yamaha manager, AJ Roberts. "Her times in the some of the racing in 2015 were right there with the men's and we both felt that should she compete against the men if she wanted to work towards an international career in racing.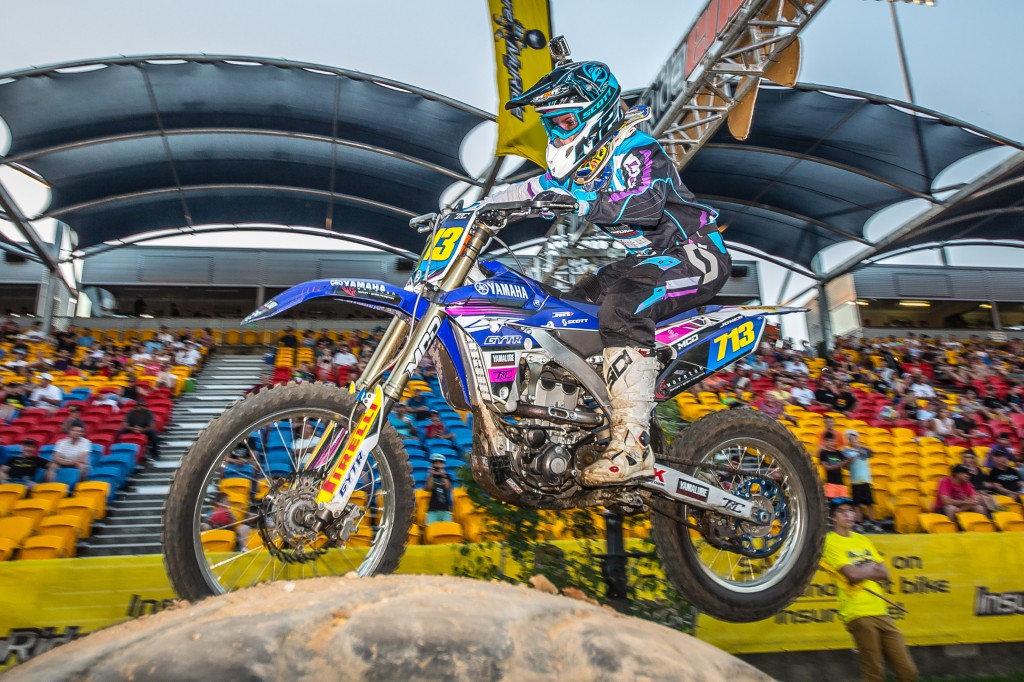 "With that in mind, we offered her the E1 role on our team and will support her in the AORC, A4DE as well as the desert races of Finke and Hattah.
"With the additional support and knowledge, it is ours and Yamaha's aim to take her riding to the next level so she can continue to succeed on the world stage," Roberts ends.
Jones has a busy schedule in 2016 but one she is looking forward to as she continues to eye off a career racing in the US.
"Since I have joined Yamaha my racing as improved enormously and the importance of having good people around me has shown in my results. I'm so excited to be a part of Yamaha's Active8 team and can't thank AJ and Ray Howard for stepping up to make this happen.
"My goal is to race overseas full time and both AJ and Ray have been so supportive of that and working with the Active8 Yamaha team and racing against the men is all geared to prepare me for international competition."
The Active8 Yamaha team will field Josh Green in E2 on the WR450F, Beau Ralston in the E3 division on a thundering big bore WR, while Jones will take care of the E1 duties on the YZ250FX.
Tayla's first hit out with the Active8 Yamaha team will come at the opening round of the AORC in March. She will also spearhead Yamaha's 250cc desert racing profile at Finke and Hattah after such strong performance in 2015 at those events.
Tayla Jones 2015 Results
1st AORC – Women's
1st A4DE – Women's
1st ISDE – Women's
1st Enduro-X – Women's