Troy Bayliss Classic Washout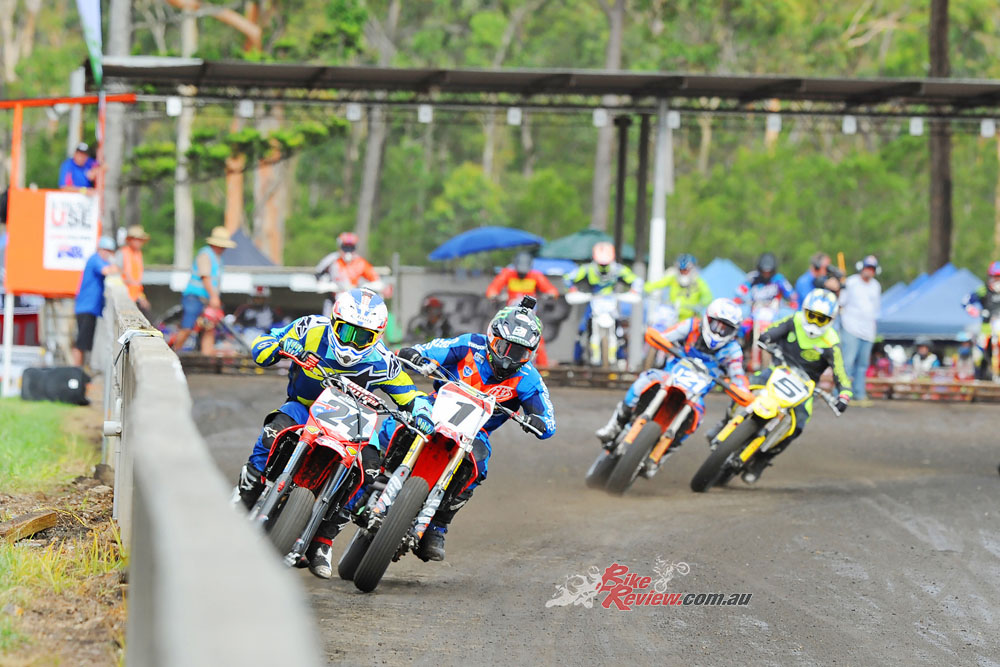 Over 5000, race fans converged on Taree Motorcycle Club over the weekend for the 2016 Motul, Pirelli Troy Bayliss Classic presented by Garden Master and Shark Helmets.
The newly resurfaced oil-based track didn't disappoint, delivering some of the closest racing in the events four-year history, before the inclement weather set in, forcing the cancellation of the evening finals.
The All-Stars and Legends contested three rounds of racing throughout the day with Jared Mees, Sammy Halbert, Michael Kirkness, Troy Bayliss and Brad Baker all emerging victorious in the All-Stars class. In the Legends class, Jason Crump and Joonas Kylmakorpi renewed their rivalry, trading blows across the three races.
Event Organiser Troy Bayliss praised the Taree Motorcycle Club, officials and competitors for their commitment and flexibility, in working with the trying conditions to ensure premier racing for those who attended the event.
"It was a great day considering the conditions," said Bayliss "We got through all the heat races but it was disappointing that we were not able to run the final few events.
"I would have chopped off my other pinky to have run the Americana, Superpole and Troy Bayliss Classic final but, unfortunately, it wasn't to be.
"I would like to thank the competitors, officials, volunteers and especially the race fans who came out and stayed until to the bitter end," Bayliss added. With the improvements to facilities proving popular with spectators, planning is already underway to make further upgrades to the Taree Motorcycle Club ahead of the 2017 event.