Welcome, BikeReview.com.au Staff Journalist, Jack Maguire…
We have some good news. We have a new Staff Journalist on board here at BikeReview.com.au.
Jack Maguire is 18-years-young and has been riding since he was five, including some dirt track racing. He has a CBR300R and is a P Plater. We'll have him on a superbike in no time!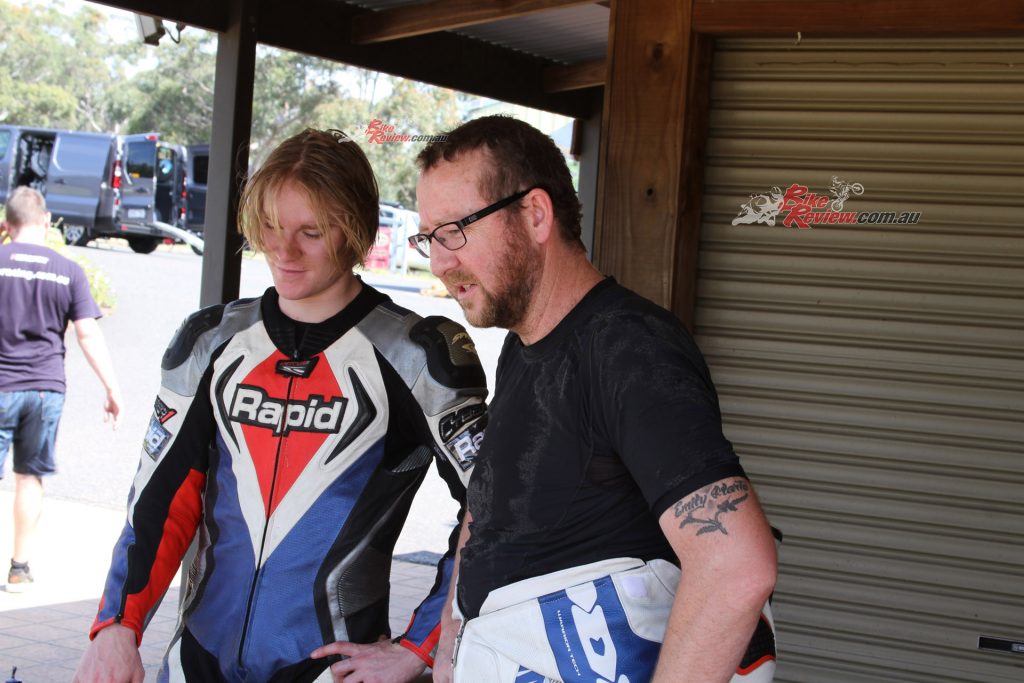 We got him on the tarmac up at our local proving ground a year ago and he took to it like a natural. Knee down first time on a road bike. Talk about a chip off the old block. His father, the late, great, Warwick 'Wazza' Maguire, was a natural as well. Jack is currently a P Plater so will have to stick to testing our LAMS approved motorcycles on the road but we will get him on some fast bikes on track.
Aside from riding, Jack has a keen eye for photography and video production, is quite the wordsmith and will be a great asset to BikeReview.com.au. He will be completing his Bachelor of Communication at UON. Funnily, aside from remembering some of the posters and covers his Dad featured in, Jack has never read a motorcycle magazine. It's all online for these young ones so he is already giving us a new, fresh, perspective on things… Welcome, Jack.
---

---