A Ventura rack system is the perfect luggage solution for most bikes! Words & Photography: Kris Hodgson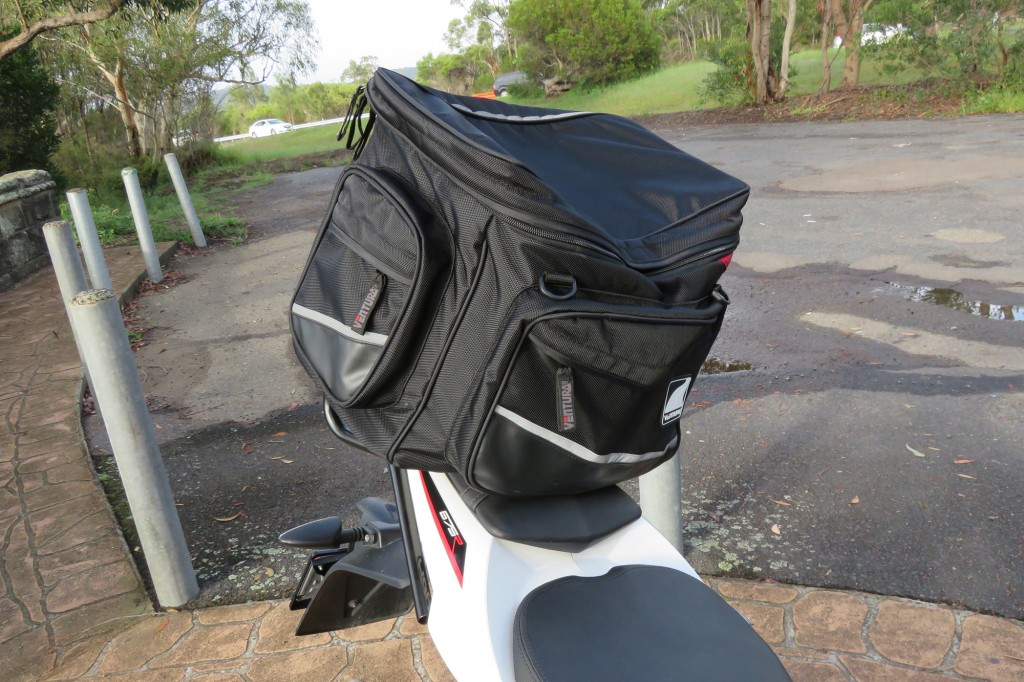 On a previous motorcycle I've run a hard top box, which proved a great investment, offering waterproof storage with plenty of space for a helmet and gear, with a Ventura rack being the top of my list for my next bike.
When I upgraded my ride I was left trucking around all my stuff in a backpack, which was uncomfortable while riding and noticeably increased the amount of wind buffeting I was subjected too. Riding everyday, normally commuting and not having a car for the weekly shop also meant a storage solution was needed to make life easier.
This is where the Ventura Bike-Pack system from Kenma Australia (available from your local motorcycle dealer or store) came in. The concept is really simple – there's a few important components, the L-Brackets, which connect to your bike, the Pack-Frame, which connects into your L-Brackets and holds your bag of choice; plus the bag itself. Plus there's addition options like agrab rail for when you don't need any luggage or the Sports-Rack for the minimalist.
It's also a modular system, so once you've got the L-Brackets fitted you can add pretty much any of the Ventura options, including their more recent addition, the Astro Top-Box, a hard top box.
This also means if you change bikes you'll just need a new set of L-Brackets to suit the new bike's model and you'll be back in business.
Ventura have also been around since the Seventies, just to give you an indication of the businesses success.
Onto the product itself, I needed storage for a 2013- Triumph Daytona 675 R, which for the Ventura system means you'll need to drill through the undertail plastics when mounting your L-Brackets, which mount onto existing rear sub-frame mounting points.
This varies from bike to bike, with some being able to be mounted directly to the pillion peg points and not requiring any modifications, so just check for your specific model. In my case a second hand undertail panel isaneasy replacement.
I went with the Rally-Euro Touring-kit, which offers an expandable 44-56L soft bag and unsurpassed storage capacity in my opinion, while not being quite as aerodynamic as some of the other options. I also picked up a Sports-Rack with the Sports-Pack, which is a 10L bag, perfect for day trips with not much to carry around.
If you do need to do any drilling for fitment, make sure you read the instructions a few times and grab anything you need before getting started. I needed a 22mm drill bit which I thought I had, until I got to that stage! Poor planning on my part.
Here's a full run through: