If you're after a bargain on a cruiser or scooter helmet, take a look at the RXT Metro line. Review: Kris Hodgson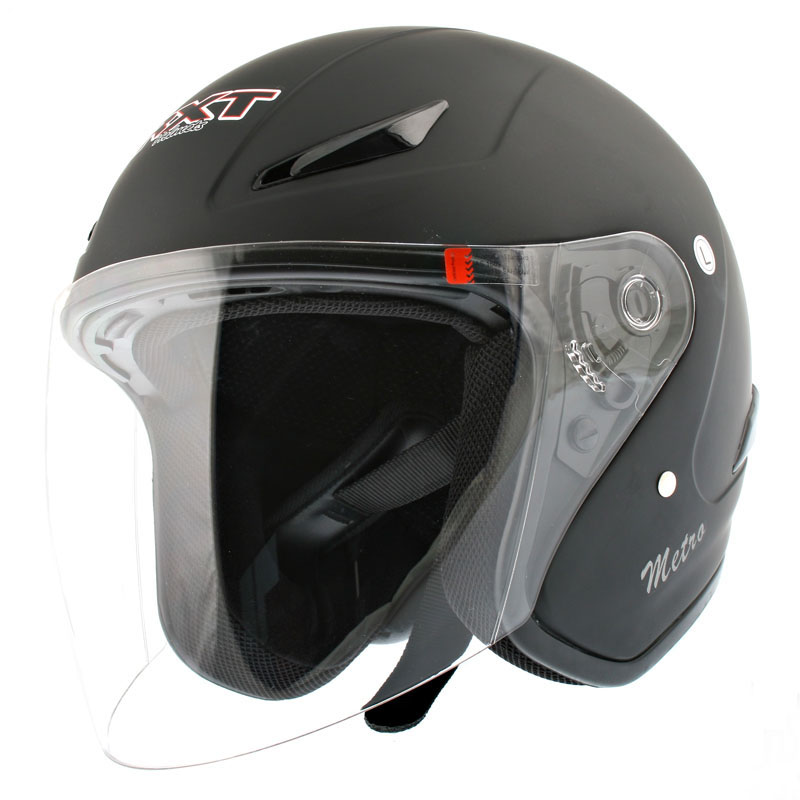 This RXT Metro half-face helmet is an ideal option for those looking for a bargain priced helmet for limited or more casual use on a cruiser or scooter. Priced at just $129.95 RRP, it's all about value, especially in the Matt Black colour, although for the same price other solid colours and striped designs are also available.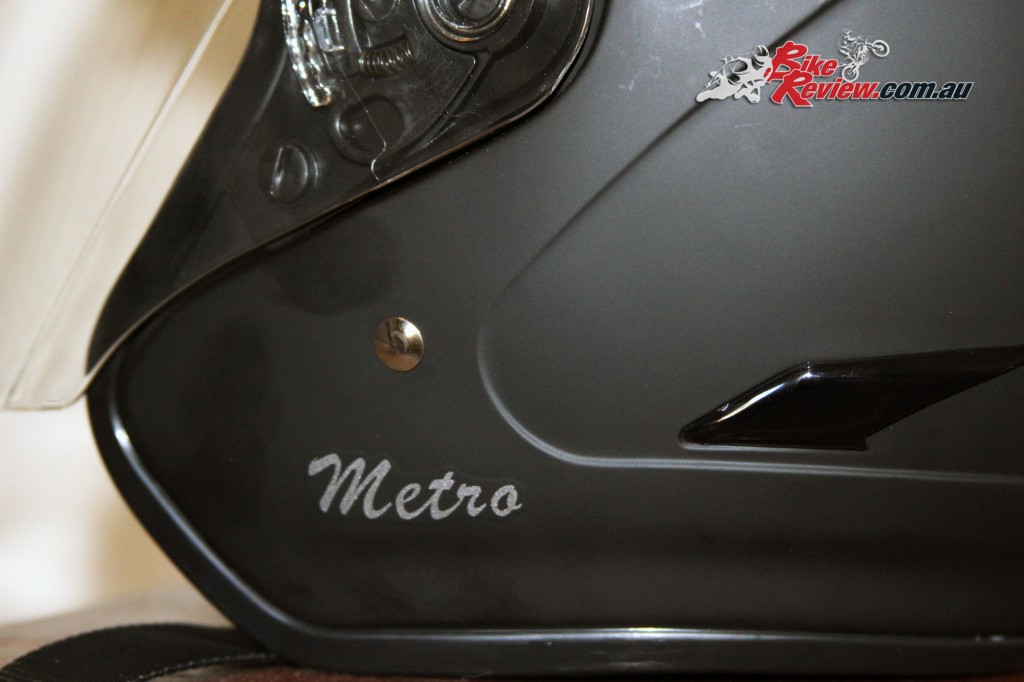 The RXT Metro is basic as you'd expect. There's two front vents that can be opened and closed, with two permanently open rear vents to provide airflow and breathability, while the visor is a large design, allowing for a great and uninterrupted field of vision. You can also purchase a Dark Tint visor for $39.95 if you aren't into wearing sunnies under your helmet.
I've worn mine with sunnies underneath and there isn't any specially molded sections for glasses or sunnies as far as I can tell, so there is a little pressure on the sunglasses arms, which can cause headaches over long periods.
The visor removal mechanism is a simple traditional switch that you pull down to release it on each side, with a smooth and easily moved up and down mechanism for lowering and raising the visor depending on how much wind in your face (and beard) you're after.
The cheek pads are also removable for washing, lending a bit of extra life to the helmet, while the chin strap is a double D ring affair without a clip or button to hold excess strap in place.
It's simple, functional and does the job. It wouldn't be my choice for heading out on the weekend or longer rides, but is ideal for heading down to the shops for a bottle of milk or a few messages, or for a relaxing ride.
Available in five colours: Gloss Black, Matt Black, White, Candy Red, Silver, in sizes XXS  – XXL, for $129.95 RRP. Two-tone graphics also available: Matt Black / Cream, Matt Black/Light Silver, White/Dark Silver, Red/Light Silver.
Special Thanks: Moto National Accessories. motonational.com.au
The Verdict | Product Review: RXT Metro Helmet