BMW's G 650 GS is a versatile multipurpose LAMS machine... Here's our BMW G 650 GS review. Test: Kris Hodgson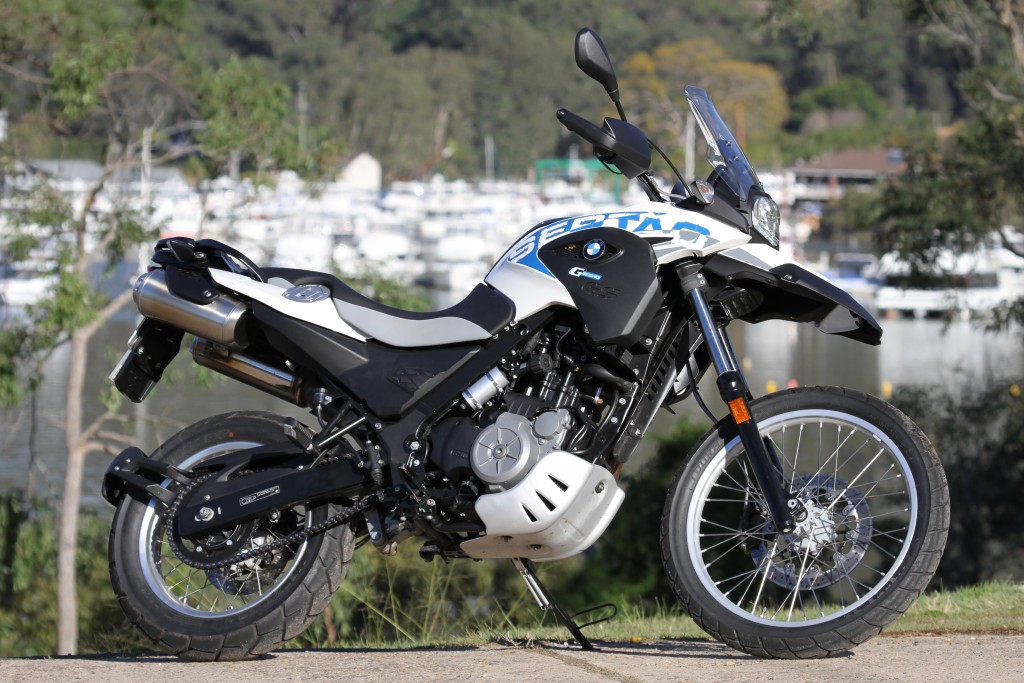 BMW's G 650 GS is an interesting learner option, which definitely looks outside the box as a learner choice. Ideally for the inexperienced a low seat height, low centre of gravity, relatively light and easily ridden bike is ideal.
The BMW is however quite tall, carries its weight higher than the competition and can at first glance be somewhat intimidating. The top heavy nature of the bike means choosing a good position to park is important, as while the bike will happily lean downhill at a standstill, getting it back up off the stand can prove a challenge.
In contrast to appearances however the BMW maintains a weight similar to its 600cc learner competition and is very manageable on the road.
The seating position is upright and gives great vision, with reach to the bars easy and comfortable. The tall front end is much lighter than anything I've ridden before, without being flighty and provides great control and an easy turning circle, although turning the bars is a bit disconcerting at first. With sportier bikes and just in general riding you normally quickly learn that body positioning and lean provide most of your steering input, while the GS can be more manhandled through turning the bars, particularly for low speed traffic manoeuvres.
The G 650's four-stroke single-cylinder engine develops extremely smooth, easily handled power, while the bike's balance is exemplary. In typical single-cylinder fashion power is quite nippy if you really open up the throttle and provides the perfect compromise between performance –such that it is on learner options and a confidence inspiring experience for those still learning the ropes.
The single 300mm front rotor with two-piston caliper provides good strong stopping power, while the rear 240mm, single-piston offering is probably stronger than is necessary, as I found the rear ABS kicking in frequently while coming to a halt in traffic. Having ABS as standard is definitely a boon for a learner but I found it kicking in on the rear to be a little rough.
Suspension is soft and takes rough Australian roads in its pace, swallowing up the bumps and inconsistencies while maintaining good feel and confidence. A great feature is the spring preload being adjustable via a handwheel for quick and easy adjustment on the run.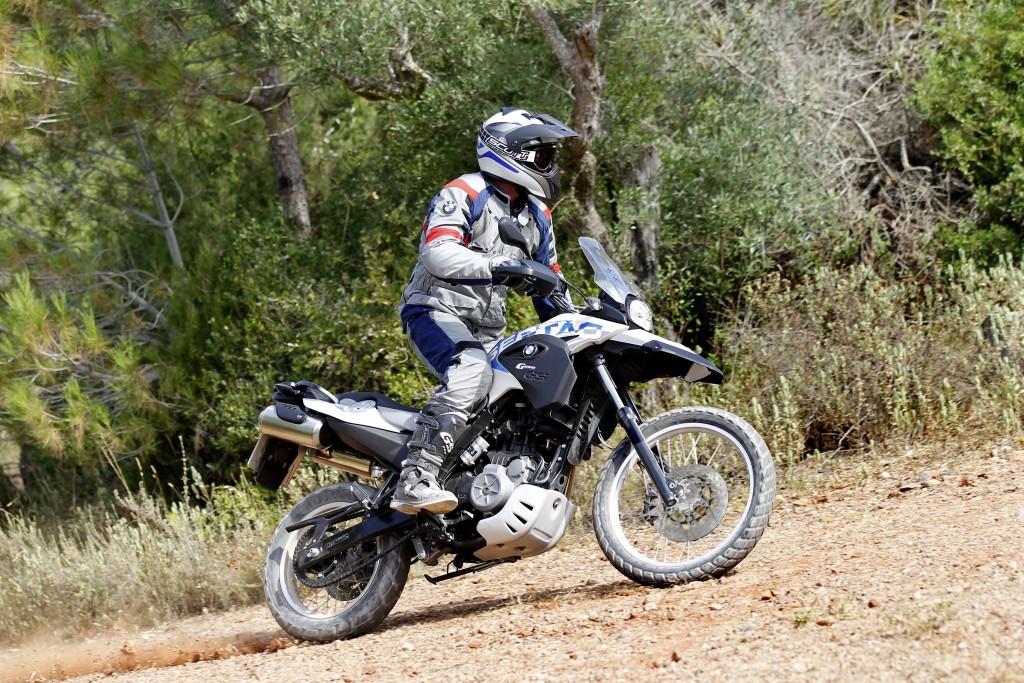 Other good features include the heated grips which come as standard and the hand protectors, aluminium sump guard and high windshield all of which are definitely worthwhile investments. Of course heated grips really stand out as an amazing addition in winter when you ride your bike every day and certainly made my time with the bike on cooler mornings more pleasant –I didn't even need to wear heavy gloves!
While I can't see the G 650 GS being a bike that every learner would buy, I can definitely see the niche it aims to fill, with the ability to add plenty of storage with Vario cases and use the bike as a great all-rounder, including a nod towards those in rural areas who may be facing unsurfaced roads and rougher demands on their vehicle.
With the bike's long suspension travel, enduro theme and distinct styling this is definitely an option that will appeal to specific riders but also undoubtedly create many a grin, particularly for people who are looking for a good all-rounder.
You only have to look at how many of this BMW model line are out on the road these days to realise they are a really fun, viable choice.
SPECIFICATIONS: 2013 BMW G 650 GS
bmwmotorrad.com.au
PRICE: $9,990 + ORC
WARRANTY: Two year/unlimited kilometre
COLOURS: Yellow, White
CLAIMED POWER: 25kW[34hp]@6500rpm
CLAIMED TORQUE: 47Nm[34ft-lbs]@4500rpm
WET WEIGHT: 192kg
FUEL CAPACITY: 14L
ENGINE: Liquid-cooled, DOHC, four-stroke, single-cylinder, 652cc, 100 x 83mm bore x stroke, EFI, five-speed gearbox, 11.5:1 compression
CHASSIS: Bridge-type steel section frame with bolted-on rear section, box-section steel dual swing arm
SEAT HEIGHT: 770/800/820mm, WHEELBASE: 1477mm
SUSPENSION: 41mm telescopic forks, central spring strut operated by lever system, spring pre-load hydraulically adjustable, rebound damping adjustable
BRAKES: ABS, Single 300mm rotor, two-piston floating caliper, single 240mm rotor, single-piston floating caliper
WHEELS: 110/80 –19 59V, 140/80 –17 69V
INSTRUMENTS: Digital display, analogue speedometer