After a cruiser that is learner legal? Try the Vulcan S for size... Here's our Kawasaki Vulcan S Review. Test by Paul Bailey Photography by Heather Ware
The Vulcan S is one of Kawasaki's LAMS models and it's another bike in the market for the learner to consider and include in his or her list of bikes to try, buy and ride.
The Vulcan S is confident on the motorways and has ample reserve power to never get caught out in any traffic conditions. Even getting past semi trailers on the freeway is easy and done with a quick and responsive engine.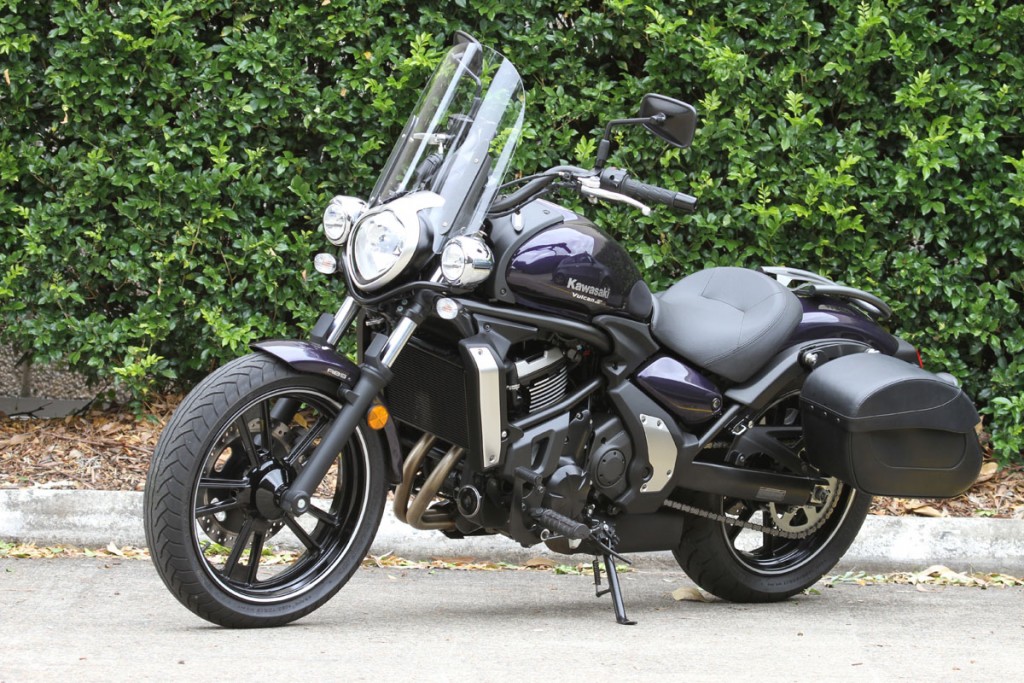 Riding the Vulcan any distance is a nice experience – the ride position is good with the bars and foot controls just right for my 180cm frame. The foot pegs are of the forward control type, but not that ridiculously forward that you are stretching yourself to reach them and they are also adjustable a total of 50mm from front to back, although there is a need to change some parts to do this.
The handlebars on the Vulcan are well styled and offer a relaxed and comfortable riding position, in combination with the forward controls the overall riding position is very natural and comfortable for a cruiser of this size.
Ride quality of the bike was also above average, again with my 100kg frame I was expecting a ride that was suited to a jockey, but I was very happy with the way the bike rode over all conditions, it was neither under sprung or vague in how it rode. Rider input showed a positive result and gave me more confidence to ride the bike. In motorway traffic I felt at ease to manoeuvre through traffic with no hesitation or doubt as to the bike's behaviour.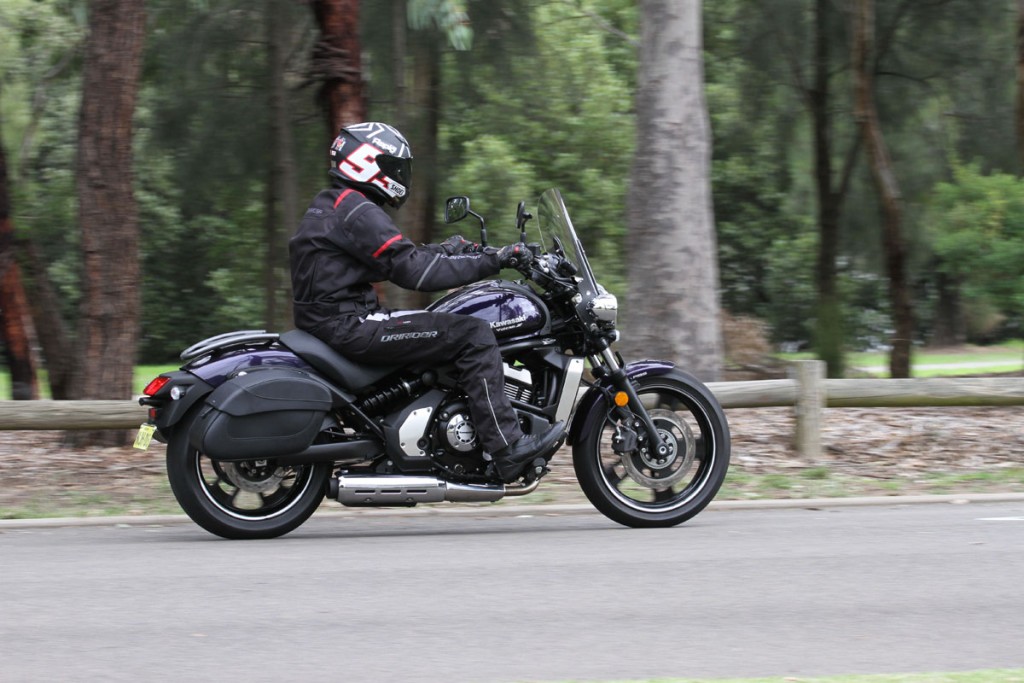 The narrow design of the Vulcan S and the low 705mm seat height make it a natural choice for those riders with limited leg length or strength. The front portion of the seat is narrow also, perfect for when you do put your feet down on the ground, you don't have that feeling of trying to straddle a 44-gallon drum.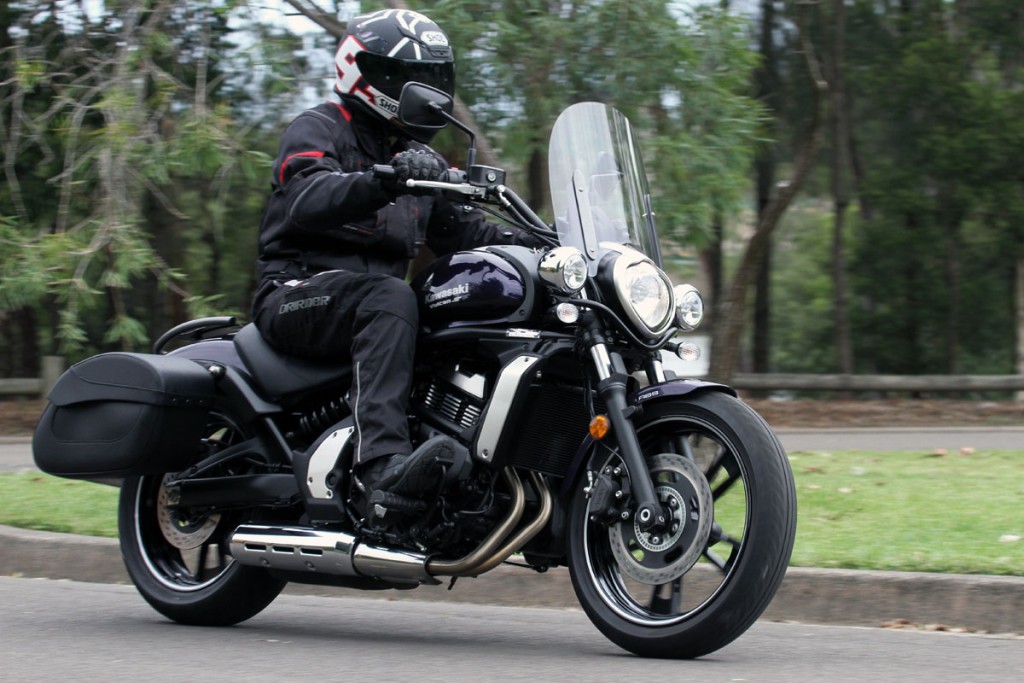 The Vulcan also offers ABS brakes, this is also a nice touch for the new rider market and it will prove to be an asset to the bike while riders are learning their craft aboard this machine. With the design of the Vulcan S and its use of the very narrow 650cc twin it made the whole bike feel quite narrow and nimble, the ground clearance was good, offering good lean angles without anything touching down or scraping along the tarmac. This was also a nice surprise and gave a lot of confidence when pushing this bike through the bends.
The Kawasaki Vulcan S offers riders a choice of motorcycle that does give confidence, does handle well, has ABS, good power and optional extras that can make it both individual and comfortable under most conditions.
SPECIFICATIONS: Kawasaki Vulcan S 
PRICE: $10,999 Ride away
WARRANTY: Two-year, unlimited kilometre
COLOURS: Pearl Crystal White, Metallic Royal Purple
CLAIMED POWER: N/A
CLAIMED TORQUE: N/A
WET WEIGHT: 226kg
FUEL CAPACITY: 14L
ENGINE: Liquid-cooled, parallel twin, four-stroke, DOHC, 83 x 60mm bore x stroke, 649cc, 10.8:1 compression
CHASSIS: High-tension steel double pipe perimeter frame
SEAT HEIGHT: 705mm, Wheelbase: 1575mm
SUSPENSION: Telescopic forks, offset single shock, adjustable preload
BRAKES: ABS, 300mm front rotor, dual-piston caliper, single 250mm rear rotor, single-piston caliper.
WHEELS & TYRES: Five-spoke, 120/70-18, 160/60-17