KTM's 250 SX Two-Strokes proves a worthy machine, even compared to its 450 four-stroke brethren. Here's our 2016 KTM 250 SX review. Test by Heath Griffin, Photography by KTM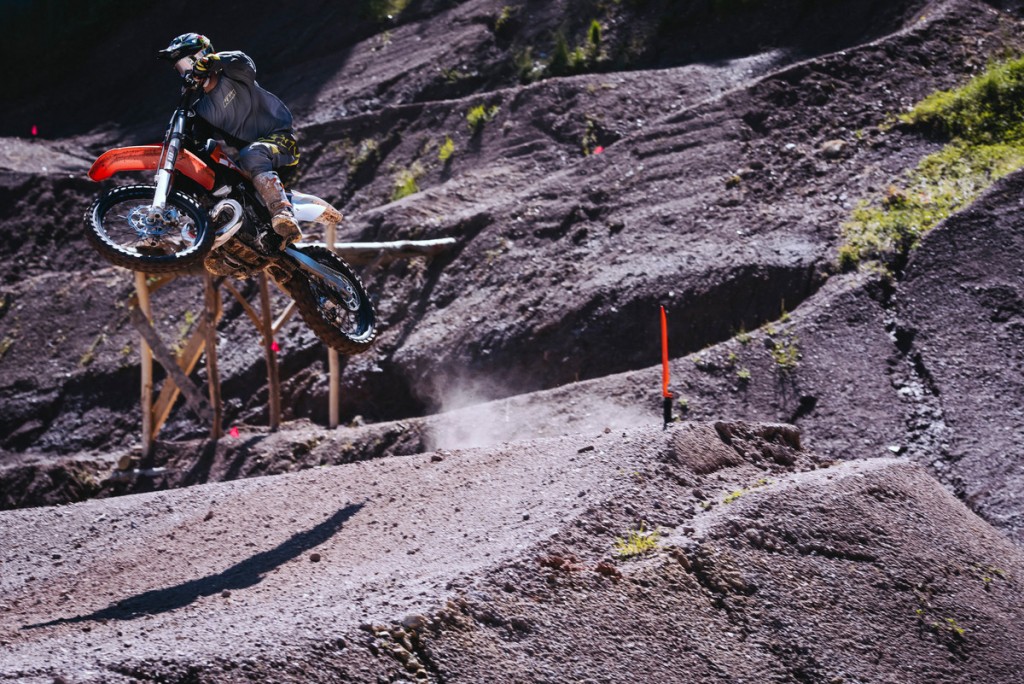 Up until the past decade the 250cc two-stroke was considered to be the premier class off road racing machine for riders competing in the disciplines of Motocross and Supercross. 
All-time greats including Jeremy McGrath, Jeff Ward, Stephan Everts and Jean Michel Bayle all cemented their legacies on quarter litre two smokers, before environmental and political pressures brought about a change in class rules and manufacturer focus to make the 450cc four-stroke the new premier class hero.
With most factories leaving two-stroke development stagnant, or killing off their oil burning product lines entirely, KTM (and sister brand, Husqvarna) now stands in a class of one as a major manufacturer who continues to push forward with development of a motocross specific 250cc two-stroke machine.
Sure, Yamaha continues to make detail and graphics changes to their venerable YZ250, however the major chassis and engine components of the YZ have remained unchanged for the best part of a decade. While our test machine was a 2015 model, KTM have only made minor graphics changes for next year, so all aspects of this test will apply to the 2016 bike as well.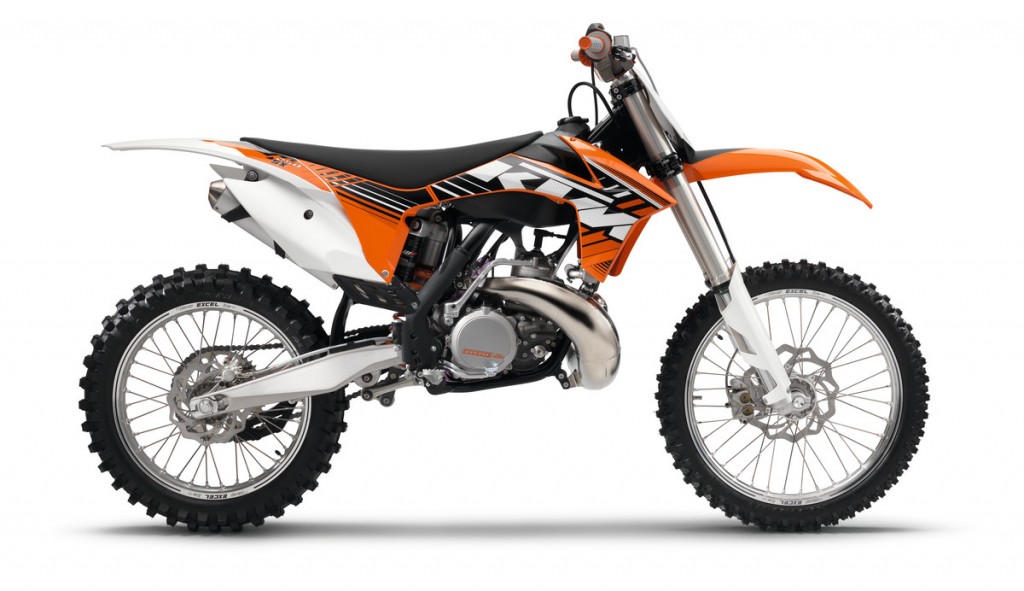 Sporting a lightweight Chrome-Molybdenum steel central tube chassis in line with its latest four-stroke offerings, top class Brembo braking package, and latest specification WP 4CS fork and 5018 Shock, the 250 SX has a handling package which is thoroughly modern in every aspect.
Paired with the most powerful 250cc motor ever available on a production MX bike, and complemented by KTM's fully adjustable power valve system and superb Brembo hydraulic clutch, KTM's 250 SX has all the tools to offer real competition to its four-stroke rivals.
So, where does a modern two stroke motocross bike fit in among the more popular 250, 450, and now 350cc four stroke machines that are the focus of development for most manufacturers? Hopefully the answer to this question will become clear after reading this test.
The most appropriate word to use when describing the power delivery of the 250 SX is hectic. Docile in the bottom end, once this motor hits the lower mid-range all hell breaks loose as the powervalve begins to open at the same time as the engine starts coming onto the pipe.
At this point most of the engine's peak torque becomes available within a very short space of time, revving quickly through the hard hitting power band before tailing off a little earlier than I would like at the top end.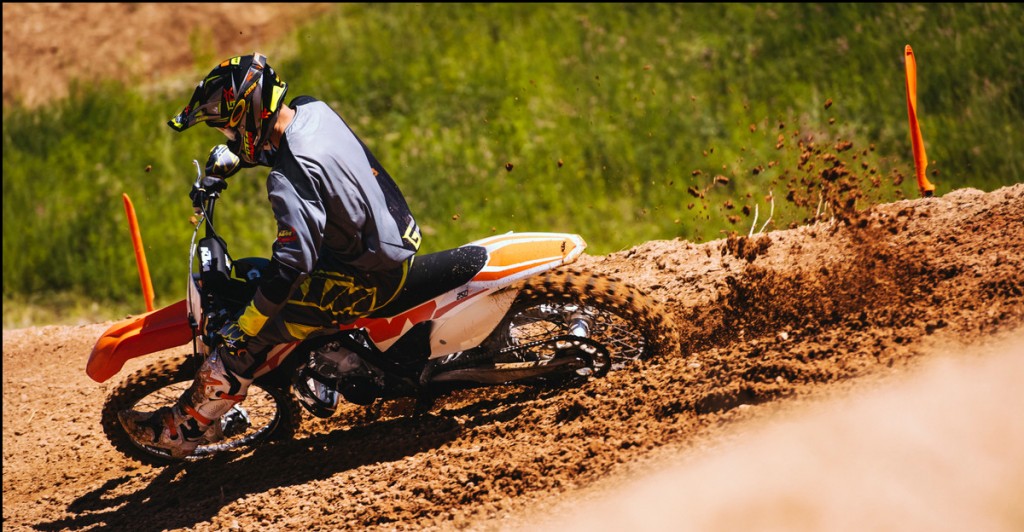 In comparison to a 450 four-stroke this engine requires more concentration on being in the correct gear to maintain peak acceleration, however if you aren't lazy with the shifts it is an extremely rapid machine, the sweet spot is just much narrower with a more aggressive hit.
With the standard powervalve and flywheel setup the 249cc two-stroke engine has very low inertia, and limited torque at low revs, meaning the bike needs to be ridden a little higher in the rev range to ensure fast corner exits.
It also means that in low grip conditions it can be very hard to put the massive power hit to the ground, as the rear wheel seems much more interested in breaking savagely sideways, rather than providing meaningful forward progress.
This engine definitely needs to be respected, as it can bite and bite hard if you aren't careful with how you apply the throttle in certain situations.
In trying to find the maximum performance from this machine I decided to make a few modifications and adjustments in order to improve the usability of the power in a wider range of conditions.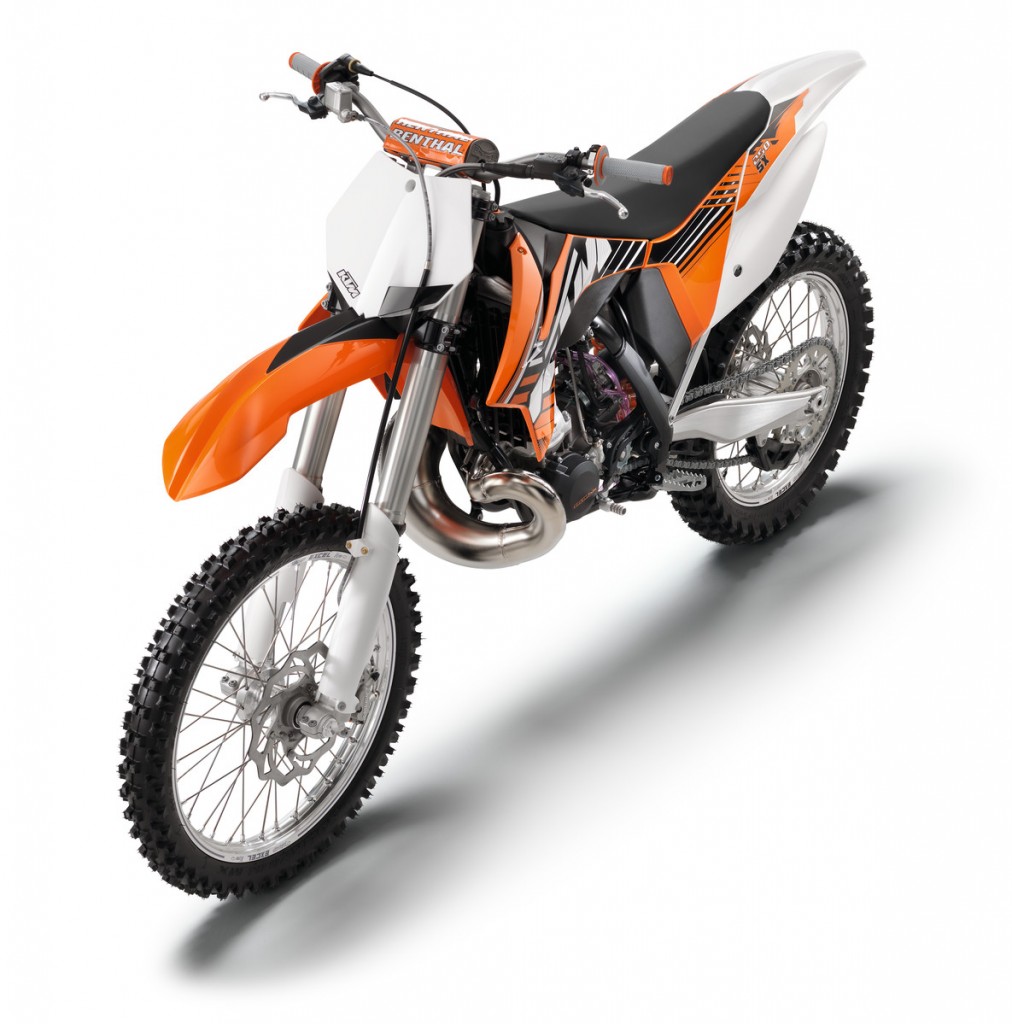 Very few owners will leave their bikes completely standard, and these small changes are probably in line with how a lot of these machines will end up being ridden. The first modification on the list was to add a bolt on Steahly 11 oz flywheel weight. This adds inertia to the engine, increasing traction, smoothing the power delivery, and reducing the possibility of the bike stalling in low speed corners.
As standard the 250 SX comes with a multi adjustable power valve system using three interchangeable colour coded springs which vary the speed at which the power valve fully opens, and an adjustable preload screw which varies the point at which the powervalve begins to open.
With a little experimentation I settled on the stock yellow middle option spring, and reduced the preload by turning the adjuster screw one full turn counter clockwise, allowing the powervalve to begin opening earlier in the rev range, but retaining the standard point at which the valve fully opens.
I also added an FMF Fatty pipe and Shorty muffler, which give slightly improved performance across the rev range, reduce weight, and make the bike look more like a factory racer.
The combined effect of these changes is an engine that rolls through the apex of low speed corners much more smoothly as the increased inertia prevents the bike wanting to stall and bog when you are off the throttle at low revs.
Corner exits are also much improved as the transition from a closed throttle is smoother, and there is now usable torque right off the bottom, with a more measured transition into the now broader powerband greatly improving control and traction.
Don't get me wrong, the 250 SX is still a beast of an engine, however these small changes made a world of difference to rideability, and will be especially useful in low speed corners or long flat sweepers where grip is compromised.
At 96kg without fuel the 250 SX is a positive featherweight in comparison to its four-stroke competition, and due to the bulk of the weight of the engine sitting lower in the chassis, it feels like an even bigger difference than the scales indicate.
Personally I find this a big advantage on a motocross bike, especially in the air where it is much easier to make adjustments to the attitude of the bike, or if you mess up your take off speed and end up flat landing or hitting the face of the next up ramp.
That reduced mass and momentum means there is a lot less for the suspension to deal with in these situations, and I reckon I've managed to hang on to the 250 SX on some rough landings where a 450 four-stroke would have had me over the bars.
While we're talking about air time performance, two-strokes are much less sensitive to throttle position in the air. Simply give it a burst off the up ramp, then close the throttle until the wheels are about to hit the dirt, then pin it.
A four-stroke requires much more precision on the throttle in the air, as suddenly closing it will have you quickly heading for an endo, while holding it too far open has the opposite effect. It's not a big issue, with the current generation of riders now well used to jumping four-strokes, however it's no accident that the 250 two-stroke is still the bike of choice for all the top FMX riders.
On the ground the 250 SX is incredibly light and agile, with outstanding turn speed and great feel and feedback at both ends. If I have a criticism it would be to say that the suspension is still probably a little harsh over small imperfections, while maybe not offering the bottoming resistance that it should on big jumps or dodgy landings.
It's by no means bad, but as with most standard bikes ensuring the correct weight springs are fitted, along with a re-valve to suit your weight and ability will make a great bike even better. Braking is a standout with the stock Brembo setup providing eye bulging stopping power combined with outstanding feel and progression.
I find the performance of a bike's front brake greatly effects my ability to feel the traction and feedback from the front tyre and suspension, so for me the class leading Brembo package on the KTM is a massive plus. Ergos are slim, unobtrusive and easy to move around on, and the controls all have that taught modern feel to them you expect from one of Austria's finest, giving the 250 SX an ideal cockpit from which to attack your favourite MX track.
So, how does the 250 SX stack up against the four-stroke competition? Well, this really depends on a lot of variables, including track conditions and rider abilities.
Novice riders will undoubtedly find a four-stroke less intimidating, and will therefore be faster and more comfortable on the less aggressive alternative. I would suggest the majority of riders will still be faster on a 450 four-stroke, due mostly to the wider and more tractable nature of the powerband, however under certain conditions a good rider could certainly give the bigger bike a run for its money.
When putting the 250 SX up against a 250 four-stroke the equation gets much more interesting.
National level racing provides the real clue as to how close this comparison really is, with 250 two-strokes now allowed to compete directly against four-strokes of the same capacity, and both types of engine winning races over the past few years in the hands of expert riders.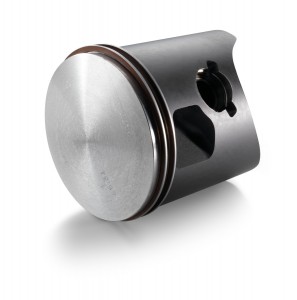 Most race wins are still going to the factory 250F mounted riders, but for privateer racers the value package of the 250 two-stroke is undeniable, and if you have a tight budget there is no doubt you can be more competitive for a much lower cost over a season than you would be on a 250 four-stroke, provided you have the skills to tame that ferocious engine.
There is no doubt the two-stroke is much more difficult to tame, and requires a greater level of fitness to hang onto over race distance. On the plus side it is certainly an outright faster motor as standard, and maintenance costs are much lower than a tuned 250F.
Conditions will also play a large part in deciding which type of machine is more effective. On loamy tracks where there is an abundance of traction, and where there are well formed berms to help the SX maintain corner speed and hook up out of corners it is possible to keep a 450 four-stroke in sight, and hand out a lesson to the smaller 250cc four banger.
This all changes dramatically on hard pack tracks, or long sweeping flat corners where grip is at a premium, as in these situations the two-stroke is left snapping aggressively sideways instead of driving forwards, where the four-strokes make better use of the available traction, and assist their riders in maximising progress.
The KTM 250 SX is certainly a thrilling and highly addictive motorcycle to ride, however it does leave you with a sense that you are never really mastering the bike, but instead hanging on to something that you may never have the illusion of taming completely.
As a riding experience I personally can't get excited about a 250-four stroke, they just leave me feeling as though I always want more power pretty much everywhere, and while I may actually lap quicker on one in most situations, I much prefer the thrill of the livewire two-stroke.
The decision between the 250 SX and a 450 four-stroke is much more difficult, as the bigger bike has plenty of pace to get your heart pumping, although it delivers in a more linear and controlled manner.
If outright lap speed is the only priority then the decision is easy, as a 250 two-stroke simply can't keep up with a modern 450 four stroke in most conditions, however if you ride purely for fun then the choice becomes much more personal.
As a recreational rider who doesn't currently race, I have the luxury of choosing the bike I lust after and get the most enjoyment riding, without having to concern myself with outright lap times.
For me the KTM 250 SX offers a more involving experience than any of its four-stroke rivals, and at the end of the day that is why I ride.
SPECIFICATIONS: 

2015-2016 KTM 250 SX
PRICE: $10,995
ENGINE: Liquid-cooled, single-cylinder two-stroke, 249cc, 66.4 x 72mm bore x stroke, Keihin PWK 38S AG carburetor, five-speed transmission, kick start,Wet DDS multi-disc clutch with Brembo hydraulics,Kokusan EMS,TVC (Twin Valve Control) power valve
CHASSIS:Chrome-molybdenum steel central-tube frame,WP USD 48mm 4CS closed cartridge forks, Progressive linkage, WP PDS 5018 BAVP DCC shock absorber; adjustable compression and rebound damping, 300mm travel front & rear,Single GALFER 260mm front wave disc, two-piston Brembo caliper,Single GALFER 200mm rear wave disc, single-piston Brembo caliper,Black coated Excel rims; Laced-spokes; CNC machined hubs,1.6 x 21″ 80/100-21″ Dunlop Geomax MX 52 (F),2.15 x 19″ 110/90-19″ Dunlop Geomax MX52 (R), Wheelbase: 1495mm
The Verdict | Review: 2016 KTM 250 SX
Modern two-stroke track tool…