Moto National Accessories are proud to announce the arrival of a new adventure/nakedbike dual purpose helmet called the Commander Adventure, a mid priced high feature European lid that looks like it could be a fantastic helmet for Australian conditions.
The all-new helmet is designed for an all-terrain, all-round riding experience. It can be used in two different configurations, i.e. with peak and visor for all-road use, or with visor and no peak on nakedbikes or for on-road use. All of the latest technologies come together in this model that ensures comfort and total protection, even in the most demanding situations.
The shell is made of high-performance composite (HPC) fibres and is available in two different shell sizes. An extra-wide visor with an integrated Pinlock lens, a three-point ventilation system, an aerodynamic peak, a retractable sun visor and the opportunity to connect Bluetooth systems are only some of the features of the Commander.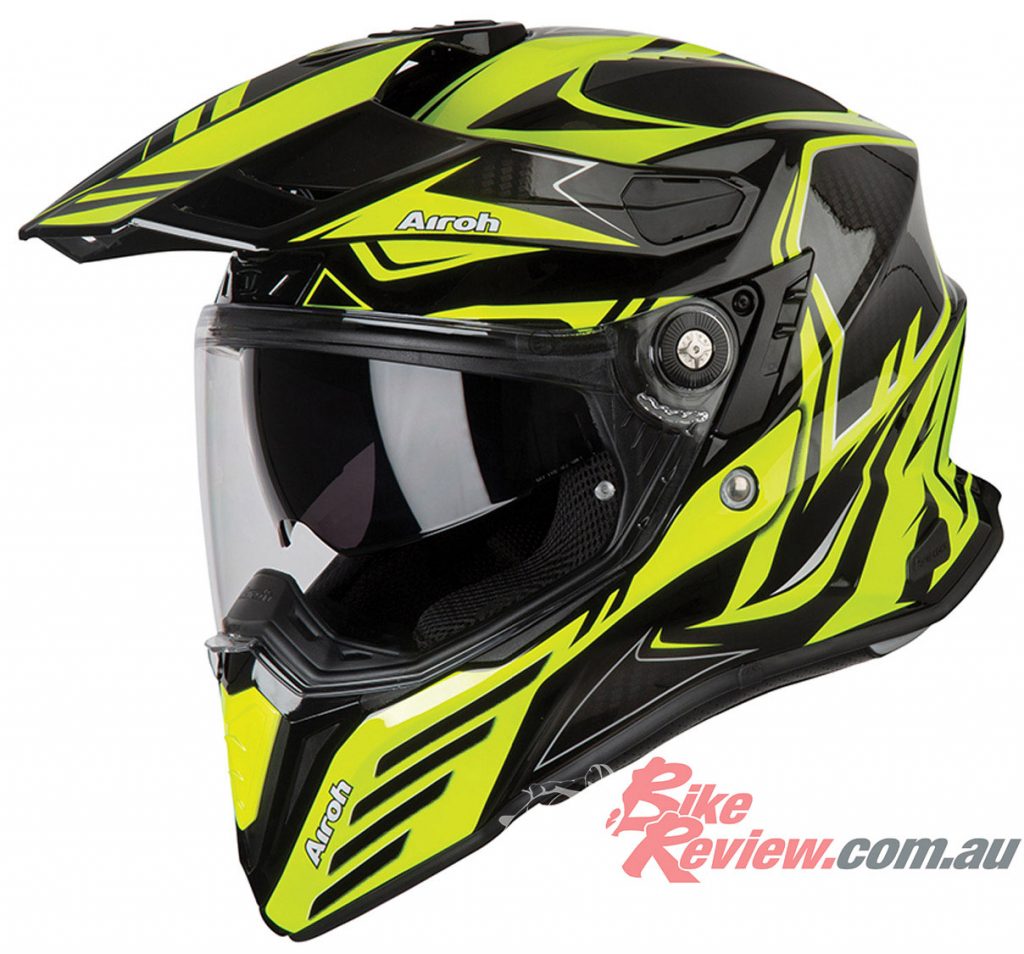 The price is $599.95 RRP and colours are Matt Black S-XXL Carbon Red Gloss S-XXL Carbon Yellow S-XXL Carbon Orange S-XXL. Visit the Moto National Accessories website for more info.