The Shoei NXR2 was released here last August and by September we had our gloves on one for testing. After years wearing an NXR, Jeff was keen to test out the new improved NXR2 version...
SHOEI helmets are a premium brand that have never gone down the road of making an entry level cheap lid. Buying a SHOEI is a commitment, but the rewards are high. These are the Rolls Royce of helmets. We put the new NXR2 to the test, the new generation of the RF line.
My SHOEI story goes way back to my youth when I would have Wayne Gardner posters on my wall, alongside my other favourite riders, Wayne Rainey, Kevin Schwantz, Mick Doohan, Daryl Beattie and Kevin Magee. All of them wore either SHOEI or Arai, with the majority of the Aussie's, Gardner, Beattie and Magee all in SHOEI, as well as Rainey. Back then, riders wore the helmets that the GP stars wore, if the could afford it! My plan was to get either a SHOEI or an Arai when I got my first road bike…
My first lid was a crappy plastic Bieffe that I got knocked out in, but after that, my boss gave me a used SHOEI RF900 in 1993. I was scratched up bad from a racing crash, but I filled and repainted it. Yes! Crazy… I was so proud of that helmet. I thought I was awesome wearing it! Little did I know that years later I would wear SHOEI helmets as part of my job as a motorcycle journalist…
---
---
I would also never have thought that Wayne Gardner would be one of my very good mates later in life… I also once met the ex owner of SHOEI, or a member of the family, he owned a bar in Tokyo and I spent an evening there chatting with him. Small world! So you can see, there is a small connection there.
---
---
In fact, my SHOEI story has continued since 1993. I also wear other brands, it is part of my job, but have a soft spot for SHOEI as I have made so many great riding memories in them, particularly as a professional full time journalist since 2001, when I started regularly reviewing the new models.
I have had lots of SHOEI helmets over the past few years, and currently have a J.O for cruising, a Hornet for adventure riding, a GT-Air II for touring, an X-Spirit III for track use and an NXR for general road riding.
I have done at least 50,000km in the Hornet and 100,000km in the NXR, with the others also being used for thousands of kilometres, as I do around 50,000km per year testing. The NXR was my go to lid, so when the NXR2 was announced, I could not wait to try it.
I'm a bit of a nerd and I like unboxing new stuff. I appreciate good packaging and like all the small things that make a big difference in a premium product, so really got a kick out of unboxing the NXR2. SHOEI boxes look cool and I always keep them. Inside, the lid is wrapped and in a top quality helmet back that is soft lined. There is also the warranty paperwork and associated instructions, even a few stickers which I love, a breath guard, along with the Pinlock and visor mechanism lubricant…
---
---
After looking through all the goodies, and reading the instructions, I assembled the NXR2 the way I needed it, with the accessory tinted visor/Pinlock fitted I went for a Smoke Grey visor), then tried it on for size. A perfect fit. It is a size L, which is 59-60cm for SHOEI sizing. Interestingly, it weighs in at 1415g yet feels a lot lighter to pick up and even lighter than that while wearing it…
---
---
I then had a good look over the NXR2 to familiarise myself with it and could not believe how well put together it is. The finish is outstanding, with various pearls through the white, blue and golds, as well as deep blue and black areas finished with a super glossy clear. It's a very premium finish (that has not chipped or scratched at all yet). The visor seals perfectly, is easy to open and lock, the vents are tactile and solid quality and the lining and chin strap all top notch. You really get what you pay for…
Enough drooling over the quality and coolness of the brand. How about the ride experience and everyday, long term use of the NXR2? Well, I've used it for 6 months and approximately 6000km so far (only wearing it on sports and nakedbikes), and I'm definitely seeing the improvements over the previous NXR and am confident that this lid is going to last many, many tens of thousands of kilometres more. I used the NXR1 for five years, and I see myself doing the same with the NXR2.
I've touched on the styling. I like it, and importantly for me it is not too bright or loud as it needs to work with a range of gear and motorcycles for tests and shoots. I reckon it looks good. It's comfortable on long rides, with no pressure points at all, particularly any near the forehead which is a pet hate that always gives me a headache. I have the standard 35mm cheek pads in (there are a range of cheek pads – 31, 35, 39, 43mm) and there is firm pressure on the cheeks for safety and stability, but no discomfort. There is plenty of ear room, more than on most helmets. The NXR2 is Comms ready, so most popular intercom systems will fit, however I don't run one.
---
---
There are six large vents and the NXR2 is very well ventilated, you can feel the hot air being draw out the back of the helmet as you ride, cooling your head. The visor will click up a few mm for fresh air, by simply pushing the large lock button, as well, and stay there. Opening and locking the visor is easy, the feel at the front of the visor is good even in winter gloves and there are no leaks in heavy rain. The Pinlock, as always, keeps all fog away. I ran a coating of silicone lube around the visor seal as per the manual before I used the NXR2 and haven't added any since, it has remained sealing and smooth.
---
---
The front/chin vent flows plenty of air for de-fogging or just for comfort, but is the only vent that I have struggled with opening or closing, particularly in winter gloves, I usually have to take the glove off or wait until I stop to sort it. It's quite stiff and also flat, so hard to feel. The two top vents can be slippery but I generally get them open on the move in any gloves…
Swapping visors or removing the visor for cleaning is very easy, the mechanism is one of the best on the market. For fine-tuning, there are two-position adjustment levers on each mechanism. These pull the visor tighter towards the rubber seal when in the low position (in winter you may notice a cold breeze or a few rain drops, then flick these down and they go away). The chin strap is a normal double D ring, with generous soft covers. The E.Q.R.S (quick release system) is in place and not to be tampered with. Instructions on how to operate this are in the manual…
---
---
Cleaning should only be done with warm water, a few drops of washing up liquid and a soft cloth. Because the NXR2 I have is so glossy and smooth, this method gets even the most squashed bugs and stuff off, but matte finishes may require some more elbow grease… The interior is washable, too. I have done that once, just in warm soapy water by hand, then hung the liners on the line. They did not lose shape at all…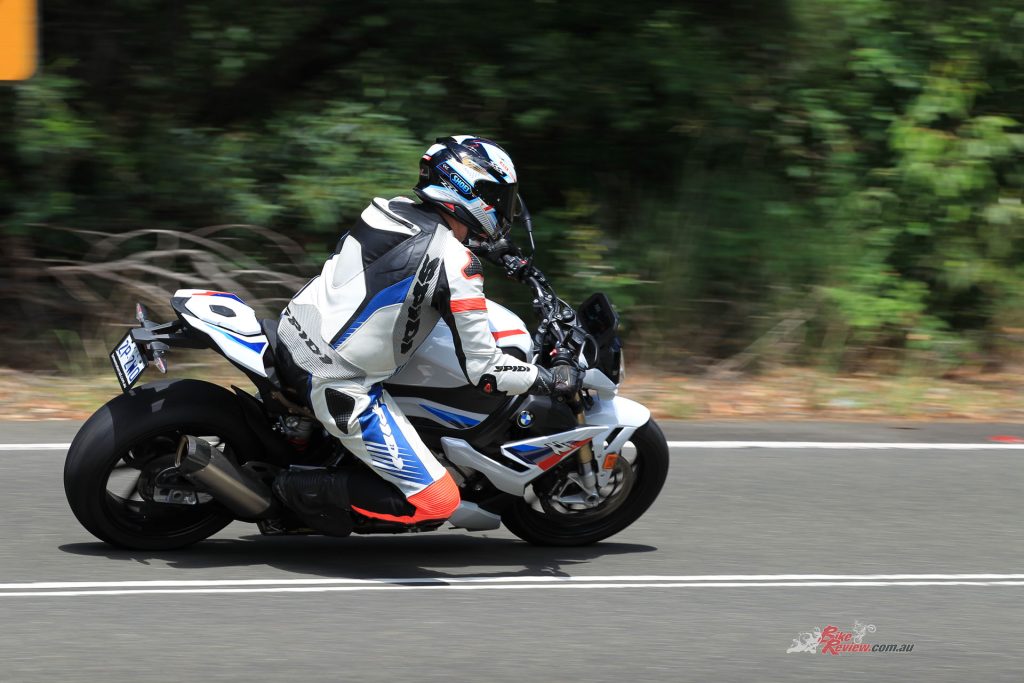 Overall, the NXR2 is a fantastic helmet. The vision is brilliant, the aero means moving your head around in high wind, on the freeway or at high speeds is no issue. There is no fatigue caused by the lid and it is really easy to put on and off (you face doesn't end up going with the helmet). Quality is top grade, it looks cool and is super safe. Highly recommended…
Click here to read the technical data on the SHOEI NXR2…
---
There are plenty of colour and sizing options, as well as accessories, for the SHOEI NXR2, click here for the official Australian site…
---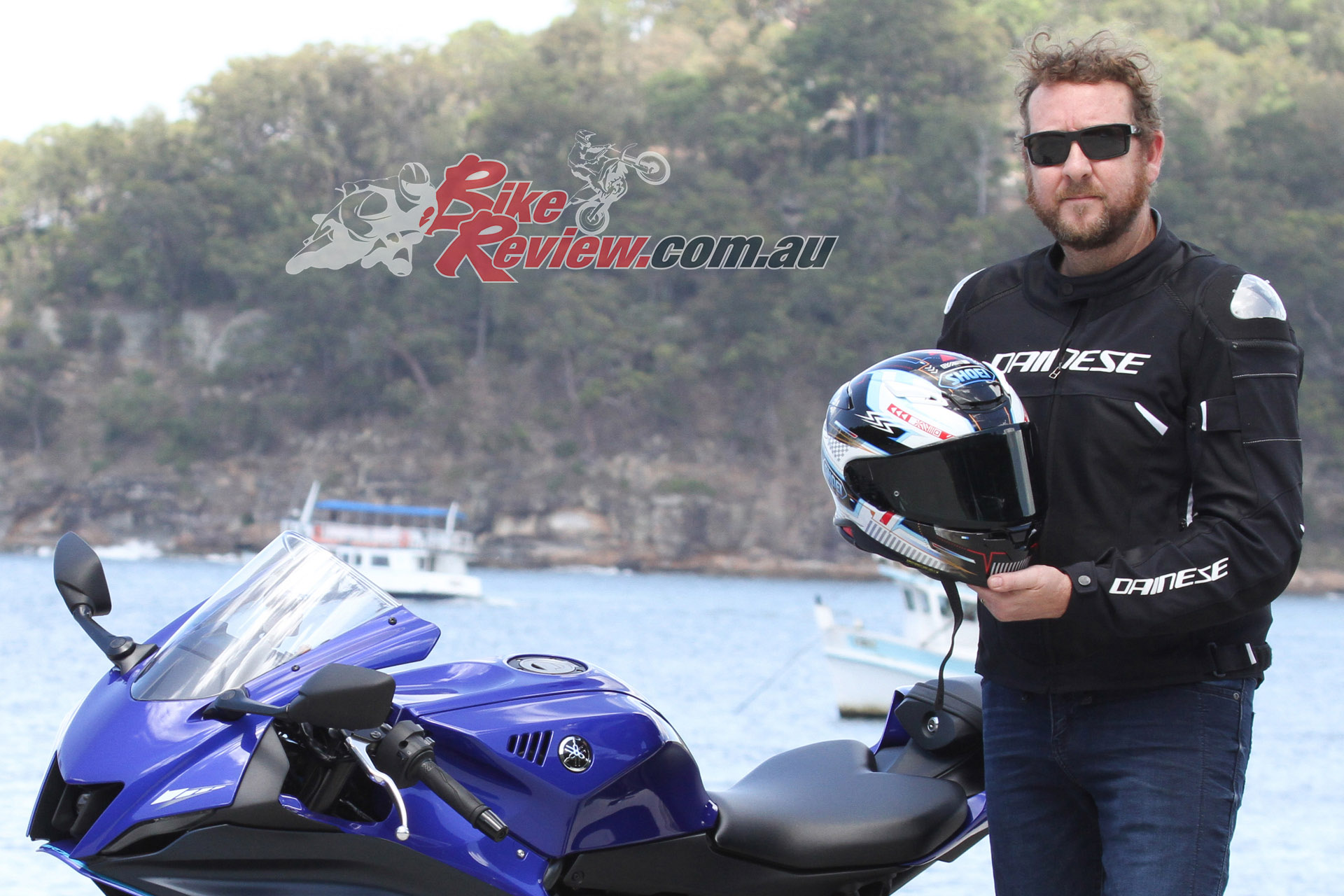 ---

The Verdict | Gear Review: Shoei NXR2 RF-1400