BY-THE-WAY OF LEGAL INTEREST
BEING COOL CAN MAKE YOU A FOOL…
Ian is a 20-year-young man from a good family driving to work at 8am in an inner Sydney suburb on a weekday morning when pulled over for a Random Breath Test. He was not speeding nor driving a yellow Porsche Turbo, but did have red P Plates on his car as required by his P1 Licence.
The roadside breath test was negative but an oral fluid test also carried out resulted in a reading positive to Cannabis. Interestingly Ian told Police that he had smoked a joint two months ago. This must have been a lie, but we do know that cannabis/other drugs stay in your system for a very long time!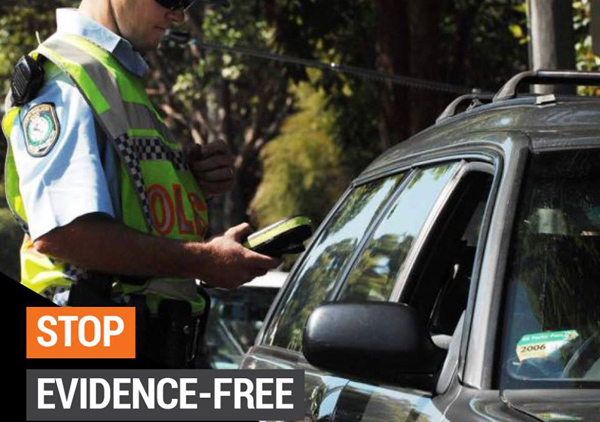 Arrested and given a more thorough test at the Police Station was negative, but the second part of the sample sent to the Government's NSW Forensic and Analytical Science Service received a response months later with a positive reading again to Cannabis.
This meant a charge of Drive Under Influence and a Court Attendance Notice. Conviction means disqualification and also sometimes more importantly, a criminal record.
Irrespective of your occupation but very important if you intend to become a member of a profession like medicine, law, accountancy or similar, is NOT to have one because you will have keen competition for all the good jobs and that conviction will disadvantage you.
Similarly if travelling, some countries like Canada have tough policies about people traveling in their country who have criminal records.
Luckily Ian had an unblemished record and a wise Magistrate accepted that consequences for this mistake would burden Ian for life in his career if convicted and he dismissed the charge without any conviction. Great relief to all concerned and Ian learned a lot from this!
HONEST AND REASONABLE BELIEF…
George has had his share of troubles and in fact has been disqualified a number of times for some years. He was eligible to drive again in 2016 but under the NSW rules had to start again with Probationary P1 licence.
On P1s there are restrictions as to speed, nil alcohol, limited passengers and curfew times with passengers. Some of these restrictions are waived if you are a mature 'over 25-year-old driver.
George was comfortably over 25 so he assumed everything was OK, but was booked by Police for those breaches. He then found out you have to apply and receive a formal exemption.
The Magistrate heard all this but found offences were proven and did not accept that George's actions were honest and that they were reasonable, but then let him off by applying Section 10 of the NSW Crimes (Sentencing Procedure) Act 1999. A good result, matter of principle…..
MISCELLANEOUS RAMBLINGS
In January 2018 Sandra and I, with immediate family, flew to Lord Howe Island for 10 days. Weather in Sydney apparently was as hot as 47 degrees but there it was 22-24 every day with ocean temperature also 24, in other words – perfect!
Apart from climbing the 875m Mt Gower again, what is interesting is the traffic situation and laws there. The speed limit is 25km/h, with no need to wear seatbelts or use baby seats, but you need to wear helmets when riding your bicycle.
Utes with passengers on the tray are common but traffic is light, as 99 per cent of the tourists hire bicycles at $7 per day! There are only seven rental cars available on the whole island, and the place has about 300 residents and a maximum of 400 guests, so plenty of room on an island 11km long.
The pedestrians and cyclists in practise have a right of way as the residents driving cars are patient and have plenty of time, LHI time! It feels weird at first to those of us who drive everyday, but I can assure you it feels great quickly and really works on a day to day basis.
Since last time the 2017 KTM 350 EXC F long term three month test concluded in December 2017. I liked this bike so much that I bought it, and there is no better critique than that… As a result:
FOR SALE
MY16 KTM EXC F 500 – Original mature owner since new, fully serviced, log books, Pirelli knobbies, 107 hours, 3016km, many extras including guards for hands, exhaust, radiator and sump, upgraded suspension, haul straps, toolkit, six months rego, nothing to spend and in excellent condition, $10,750. Contact Mark [Details below]."
---
Let's live the dream and meet on the winding road or single track… and you can always contact me on mark@lawstop.com.au – 0405 064 087
Mark Stenberg
Solicitor
SYDNEY