The Beast is back on the top step of the podium as he brings a successful weekend to an end by taking home the win in Le Mans, France. Check out all the best shots below... Photos: Dorna
Beast mode was ON at Le Mans as the Gresini rider took a stunning third win of the season, with an all-Italian bike lock out on the rostrum. Not only that, Bastianini stormed through on Friday to break the lap record only to be broken again by Bagnia on Saturday!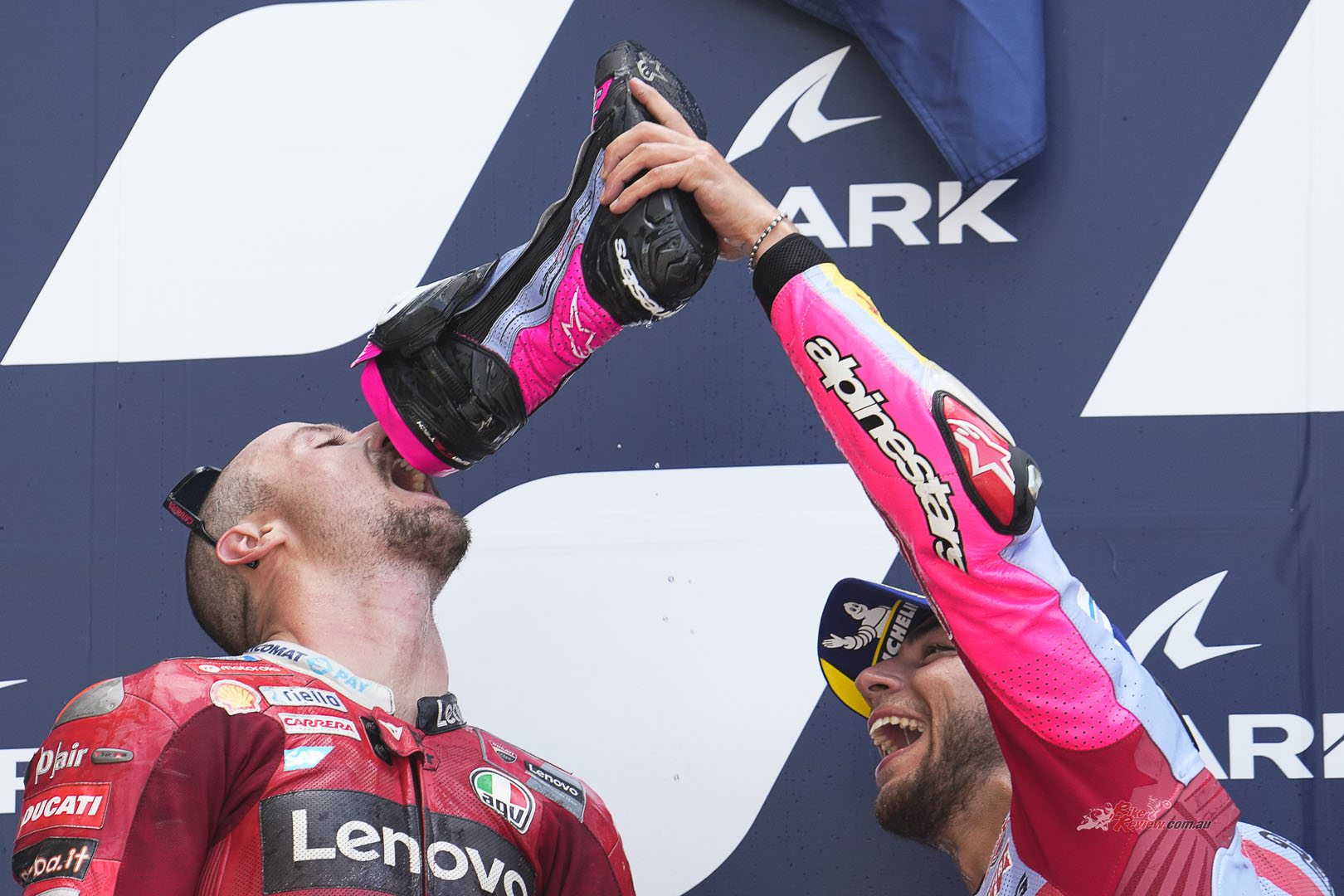 ---
Read the full race report from Le Mans here…
---
---
Editor's Note: If you are reading this article on any website other than BikeReview.com.au, please report it to BikeReview via our contact page, as it has been stolen or re-published without authority. 
---