Avon Motorcycle Tyres has announce the launch of the new TrekRider adventure sport tyre line, offering a balanced tyre for on and off-road performance.
The unique TrekRider offers enthusiasts exceptional performance on both off-road and street applications. The TrekRider moves from street to trail with ease, and takes on mud, loose soil, gravel and rocks with responsive handling.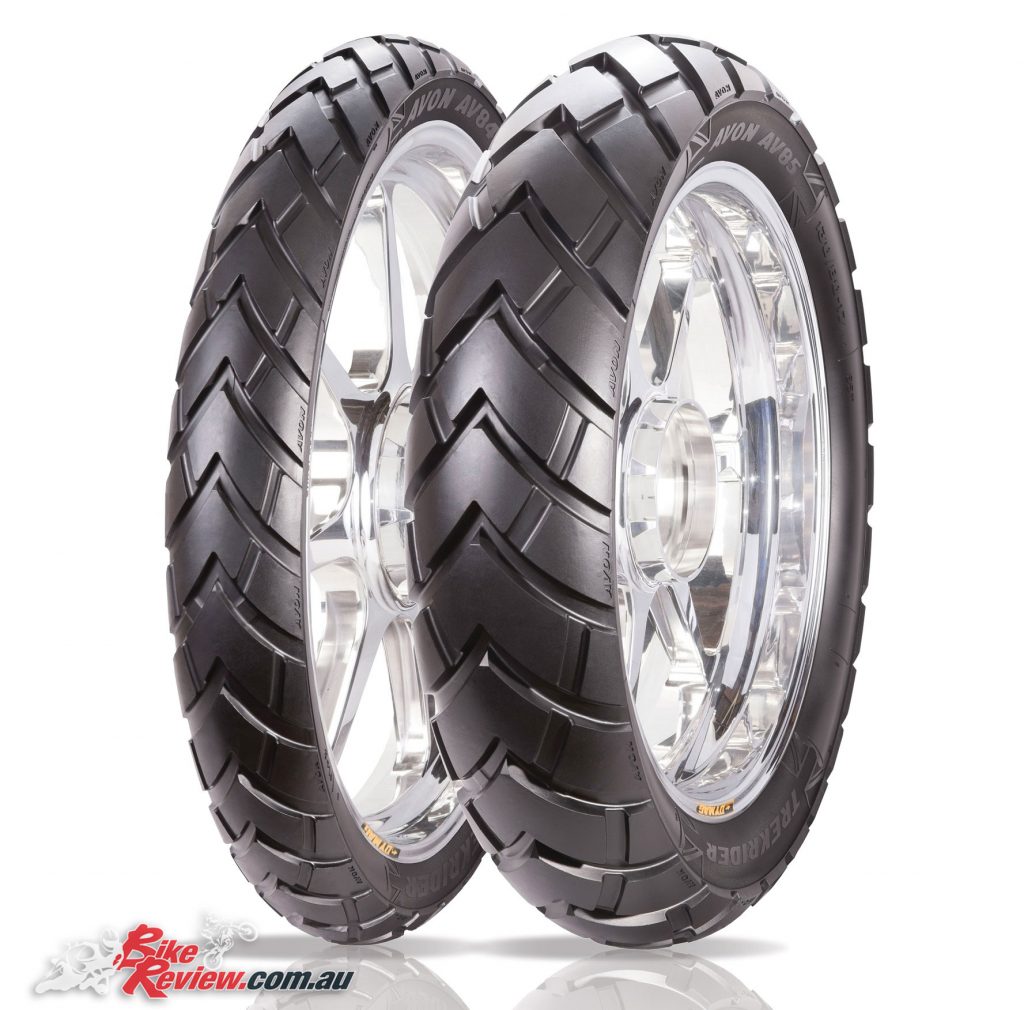 Enhanced cross-ply construction with blended tread compounds deliver impressive grip and handling in both dry and wet conditions.
50% on-road, 50% off road
Great balance between on and off road performance
Versatile construction for off road capability
Specially formulated compound for multi-terrain
Avon TrekRider Sizes:
TrekRider AV84 Front:
90/90-21 54T
110/80-19 59T
TrekRider AV85 Rear:
130/80-17 65T
140/80-17 69T
140/80-18 70T
150/70-17 69T
See your local Avon stockist for pricing pending size. New discounted prices have just been applied to some sizes. Call Pro Accessories for more info (07) 3277 0675 or email greg@proaccessories.com.au
Pro Accessories Australia is the Australian importer and distributor of Avon tyres. ProAccessories.com.au