2021 GasGas motorcycle range revealed, here in December
GASGAS Motorcycles are pleased to announce the availability of all their new generation 2021 mini, motocross and enduro models. Here is some info from GasGas Australia & New Zealand.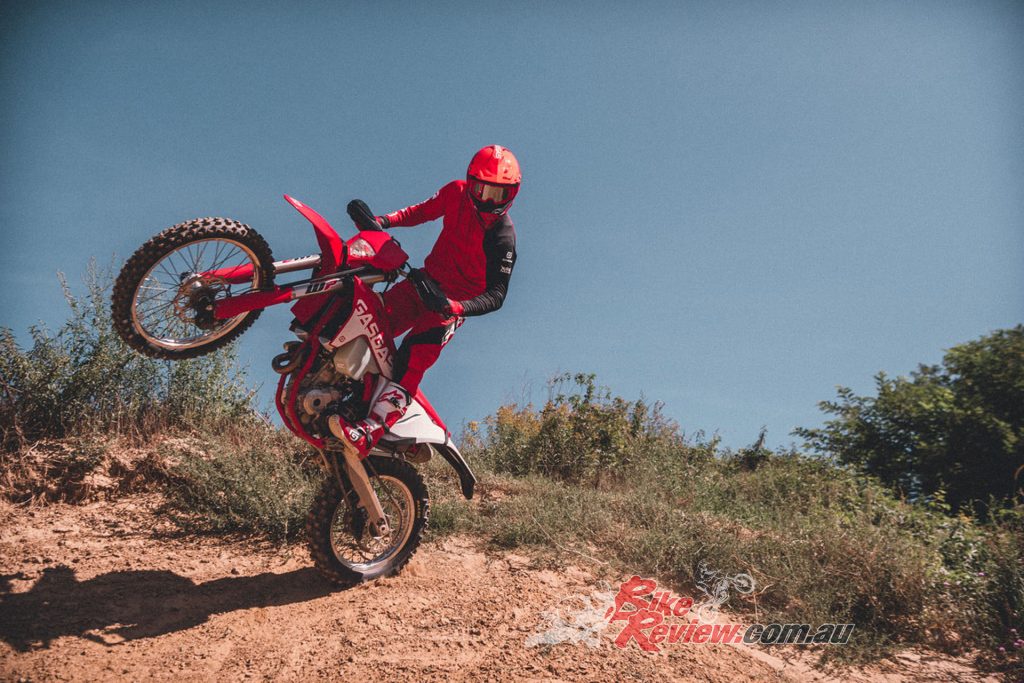 "Since GASGAS became a part of the PIERER Mobility Group, we've worked tirelessly to reactivate the brand. Ensuring all bikes deliver vibrant styling, the latest technology and ease-of-use, we've established a strong range of no-nonsense, user-friendly, performance off-road motorcycles."
---
---
"All benefiting from the group's robust, high-performance technical base, each one of our bikes embraces a distinct Spanish style as we continue to celebrate the rich and proud heritage GASGAS has in trial competition and enduro racing. With improved levels of dealer network coverage, service and support, our goal is to encourage all riders to join in on the action and get on the gas"!
---
---
Motocross
We might be the new guys but we're planning to bring fresh energy to the MX scene. With a complete range of motocross bikes, our no-nonsense approach to performance means all of our models deliver proven technology, vibrant styling and an overall simplicity that invites riders to unite in the dirt. Enjoying fun-filled muddy weekends riding and racing with friends is what our MC 125, MC 250F, MC 450F motocross bikes are all about.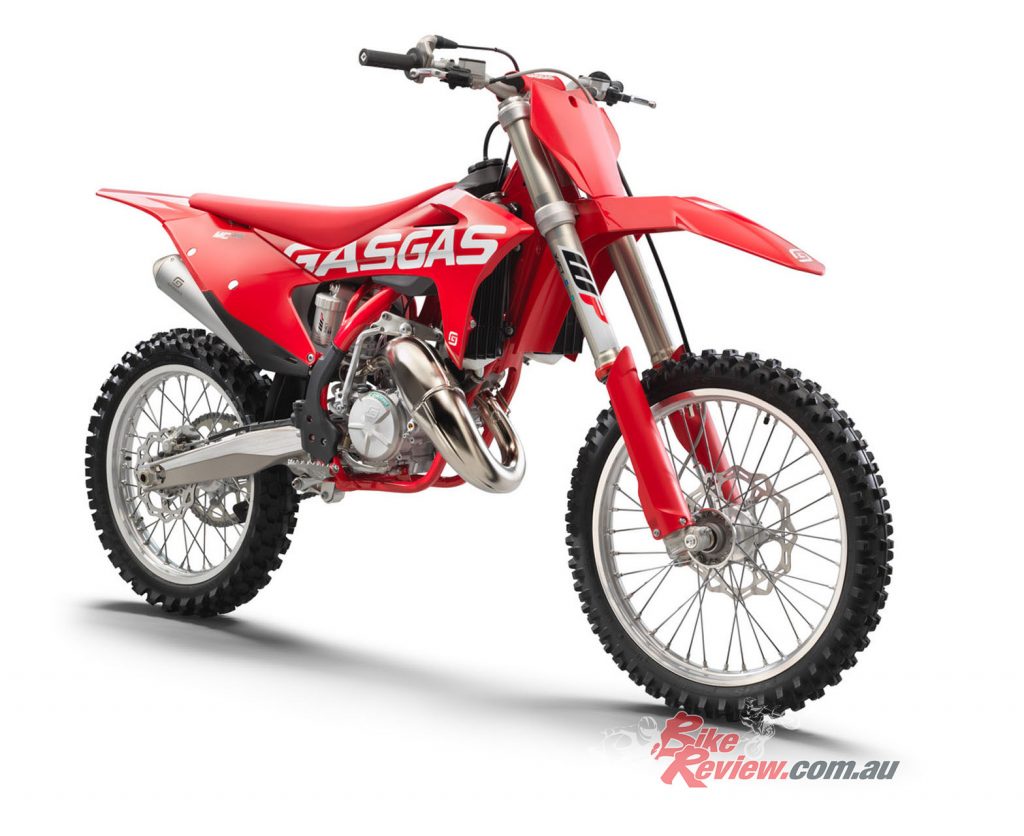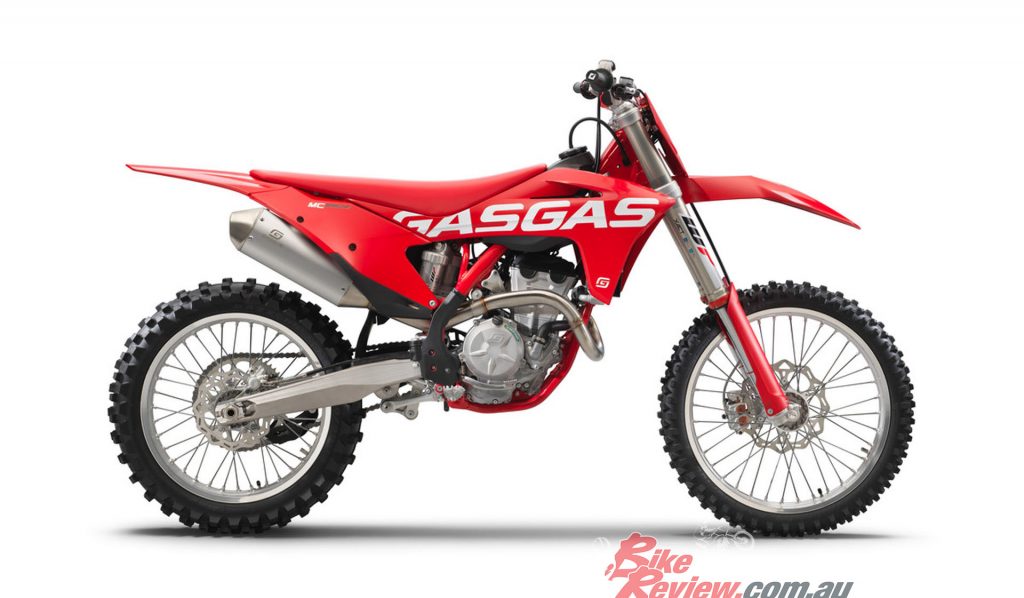 Minis
We want to make sure kids have fun too! Rejuvenated and focused on an exciting new future, our expanded model range features four GASGAS minis, designed for kids aged four to 15 years. With three high-revving, fun-filled 2-strokes, our MC 50, MC 65 and MC 85 allow riders to unite in the dirt, confident of having the very best bikes. Our all-electric MC-E5 is super quiet and super fun – a fully-fledged, quick-charging competition bike that benefits from zero emissions and almost zero sound. The GASGAS mini range ensures no-nonsense performance, bikes that are built to excite and encourage youngsters to develop new skills.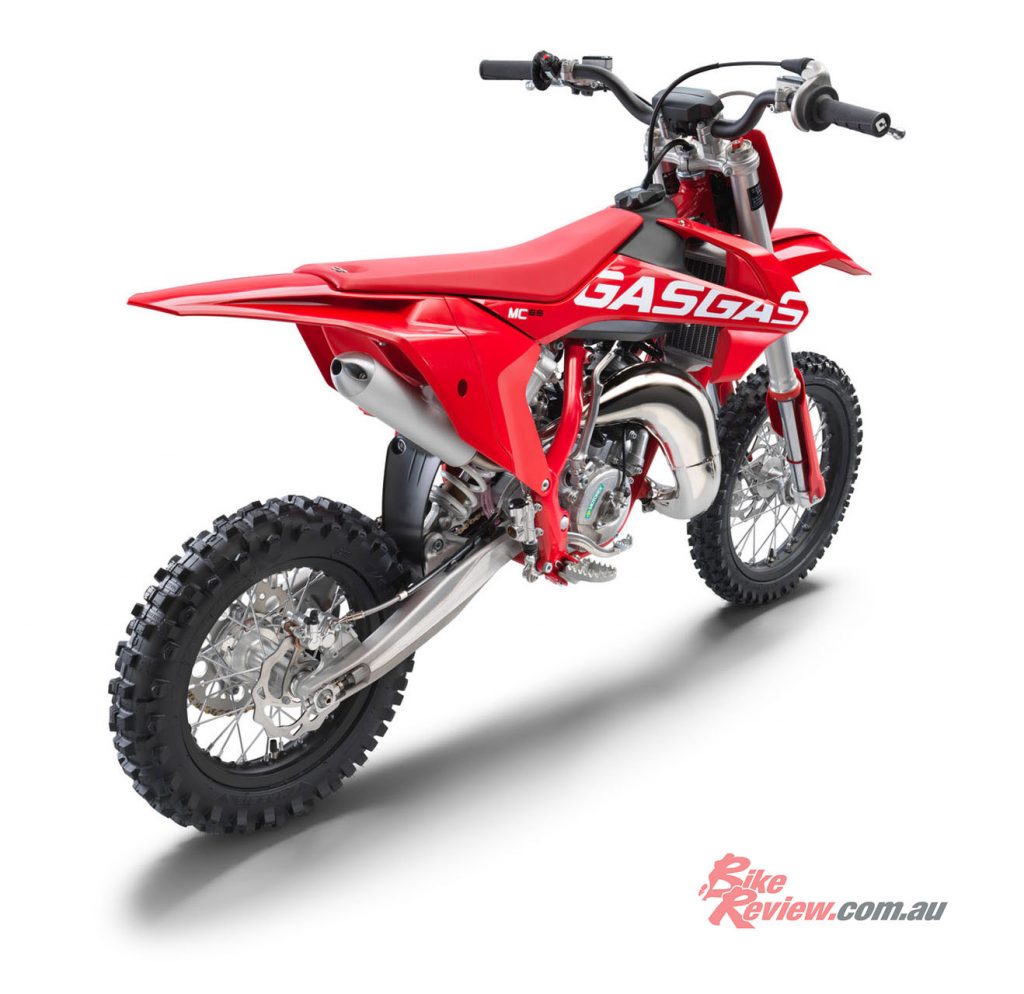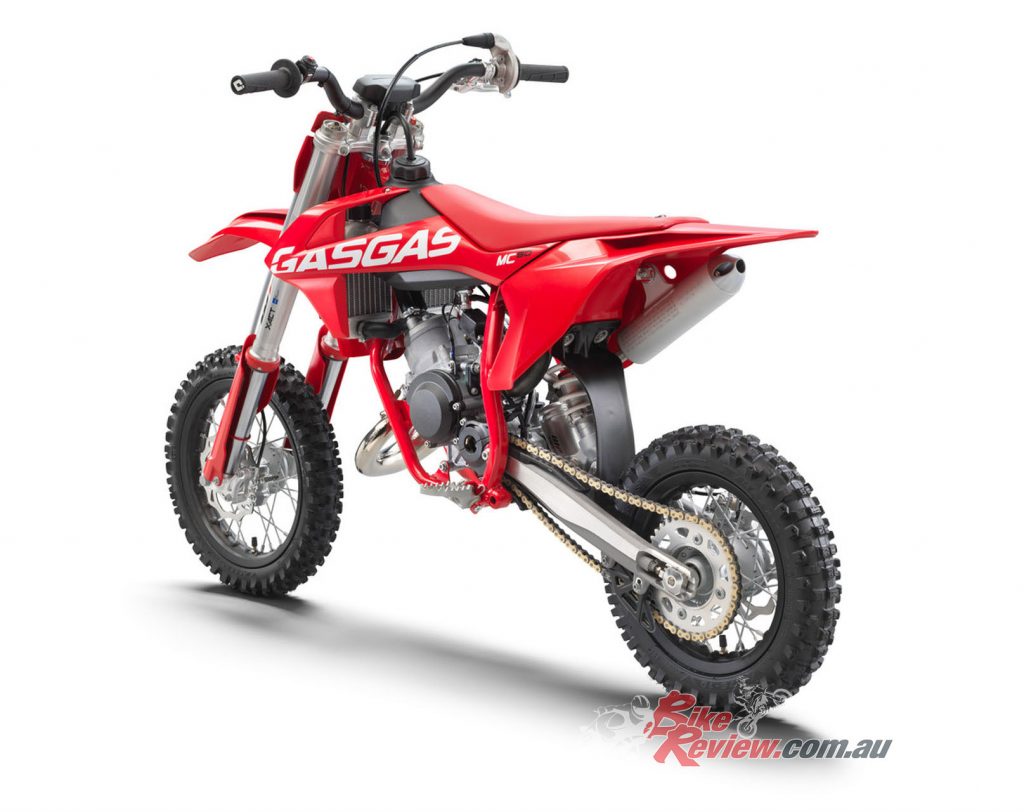 Enduro
The thrill of offroad riding has long been at the heart of GASGAS. That's why our Euro 5 compliant EC line-up is focused on ensuring fun and putting serious enduro bikes into the hands of riders who love off-road racing. Our complete range of two-stroke and four-stroke bikes all feature the latest technologies and celebrate our unique Spanish heritage and enduro know-how. Utilizing a well-proven performance platform, our EC 250, EC 300, EC 250F and EC 350F enduro bikes are all about no-nonsense riding enjoyment.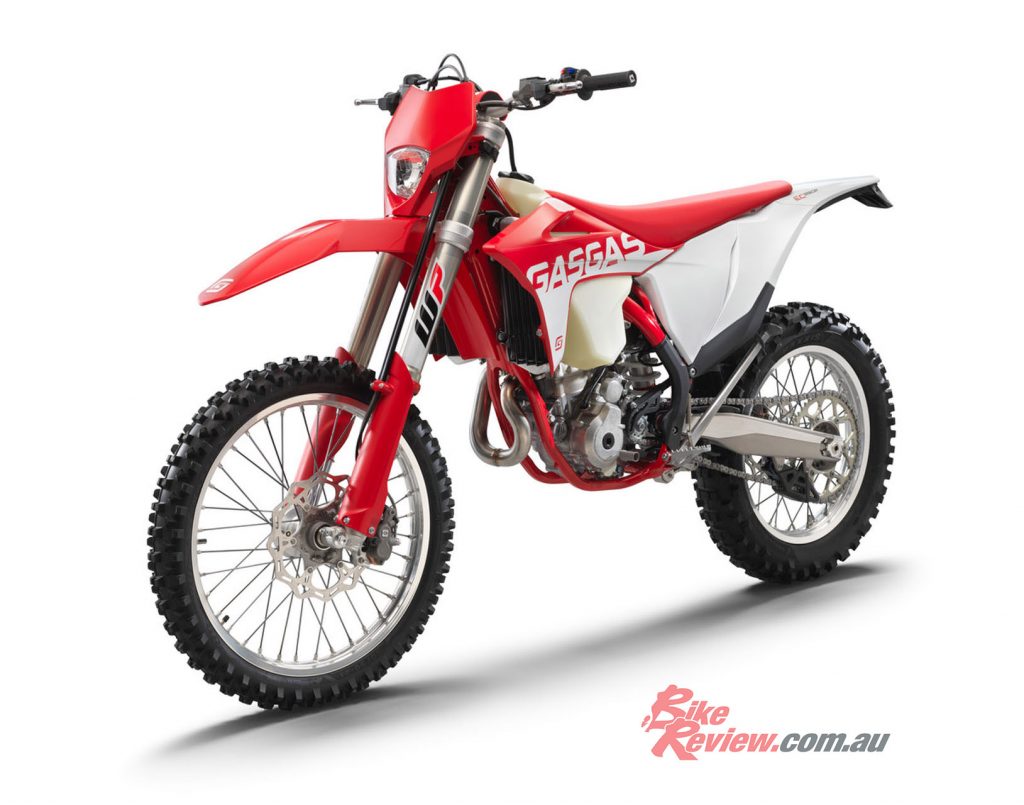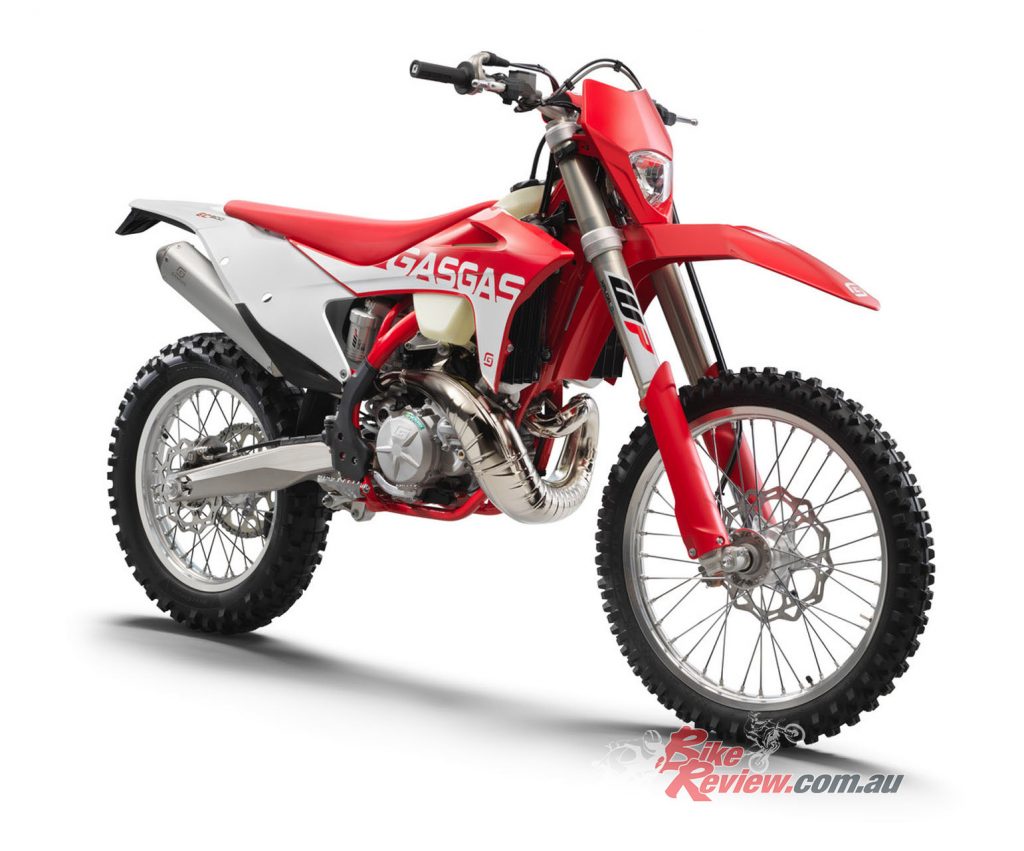 Technical Accessories and Apparel
Together with our exciting new line-up of performance off-road bikes, we are also launching a full range of GASGAS Technical Accessories and Apparel. Great looking gear that delivers protection, comfort and style, we've got motocross, enduro, trial, and mini riders and racers covered! For those looking to protect, improve and customise their MC, EC or TXT machines, our extensive range of Technical Accessories includes just about everything needed, from wheels to exhaust systems, triple clamps to hand guards.
GASGAS 2021 off-road models will be available in Australia and New Zealand from December.
2021 GASGAS Gallery
---
---