Lachlan Epis Continues to Improve at Phillip Island
WSS Team Response RE Racing #83 Lachlan (Locky) Epis took advantage in the first practice session by following gun Patrick Jacobson (PJ) into Turns 2 and 9. Sighting one of the best talents in the class, Locky followed PJ's late manic braking to help him improve his lap times from Friday.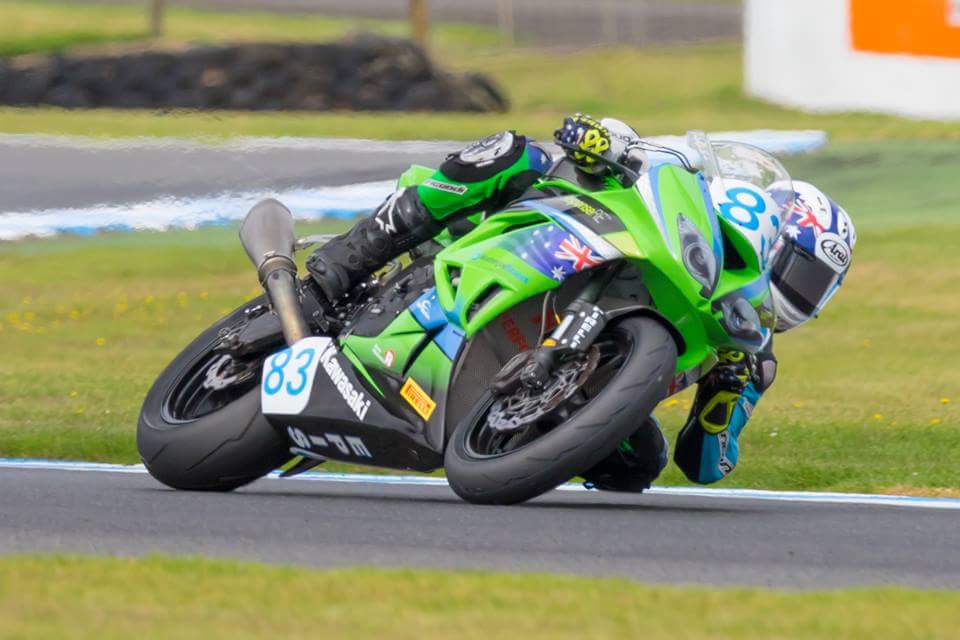 PJ's later and harder braking manoeuvre helped shave another 0.6sec yielding a 1m.38.3s Superpole, while also Lachy had instructions to change his gear change sequence into Turn 10 (MG) going down an extra gear to the hairpin.
With traffic to add an incentive another PB for the weekend was achieved. A flat 1m.38s.
"I worked hard and the bike is in a better place than when we tested earlier in the week," said Lachlan, "I can improve for sure.
"I learnt that others are driving hard into eleven and twelve. Now they are only pulling little bits out of me this time rather than chunks. I just have to work on Turn 10."
The crew in the pits pouring over the data post Superpole gave Lachlan a big thumbs up and commenting on his sensational effort and great commitment.
Each session so far this weekend has seen an improvement.