Lachlan Epic has successful WSS Phillip Island Weekend
Lachlan (Locky) Epis kicked off his FIM World Supersport Championship at Phillip Island, Australia with a result which fitted Response RE Racing plans and expectations for the exciting 2016 season on the world stage.
Riding the Kawasaki ZX-6R for the all Australian Team the youngest rider in the championship acquitted himself with credible improvements session by session during the weekend.
After the fifteen-minute warm-up Locky again reached another milestone, breaking into the 1m.37s before being forced wide with another rider as the 2015 World WSS champion came through under them resulting in a small off.
The team were quick for the cosmetic repairs and ready for the first international race of the day.
The race was one of the most exciting of the day with many Australians on the gird, including Ant West just getting pipped and finished a fantastic third place.
Meanwhile there was quality riding all the way down the field as Locky lost contact with the group only to be swallowed up by the leading group.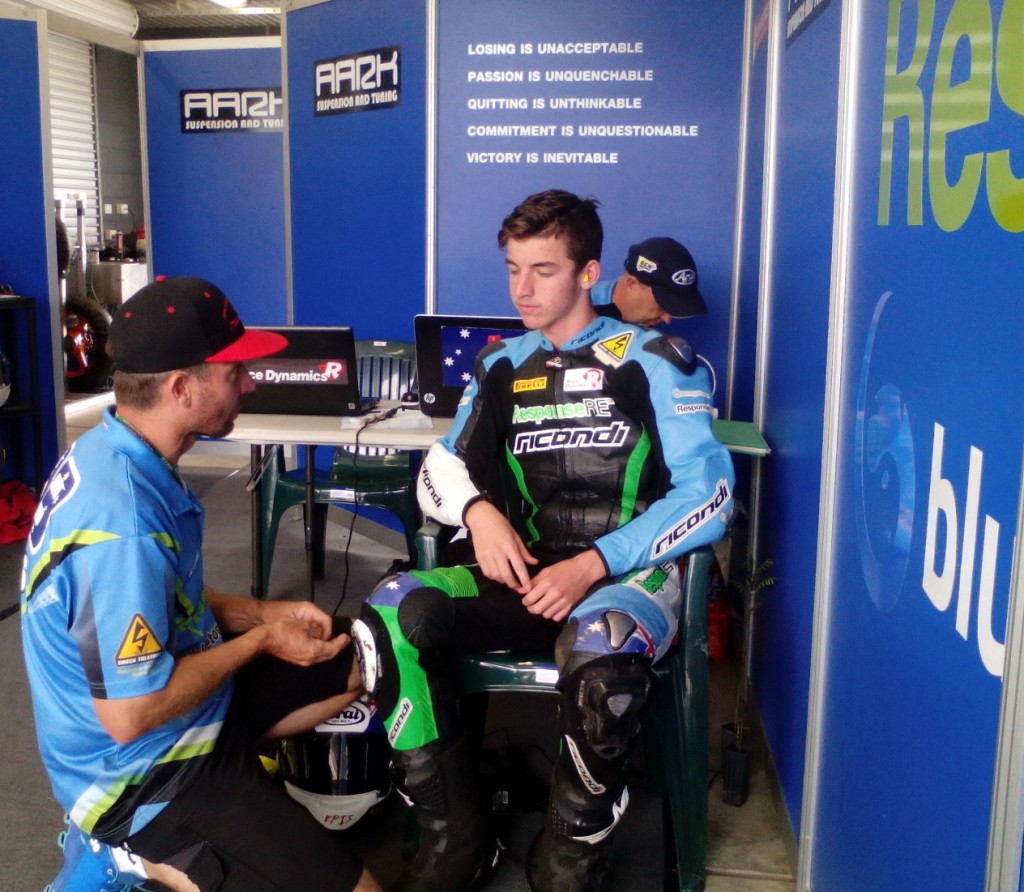 Locky was excited by his first World Championship race although initially disappointed with his last place finish, saying, "Yes I had a good start and had some good pace but when it started rain I slowed down a bit too much and unfortunately got caught by the leaders. I'm really happy with the effort the team put in and my improved my times."
Locky thanked his team – Al, Dan, Dave, Greg, and all the people who showed up to offer support and who were proud to wear a team T-shirt.
Team owner Greg Epis was pleased with the effort saying, "We started the weekend with a goal of 1m37.5s and we reached the 1m37.9s and we believe confidence and belief can go a long way, unfortunately the rain came and he (Locky) backed right off and he is faster than that."