Bayliss wins final Supersport race from Toparis and Edwards
In an epic final race of the first round of the mi-bike Motorcycle Insurance Australian Superbike Championship, Presented by Motul, Cube Racing's Oli Bayliss has held off Benro Racing's Tom Toparis and Bikebiz's Tom Edwards in the MotorsportsTV Supersport class. Words & Pics: MA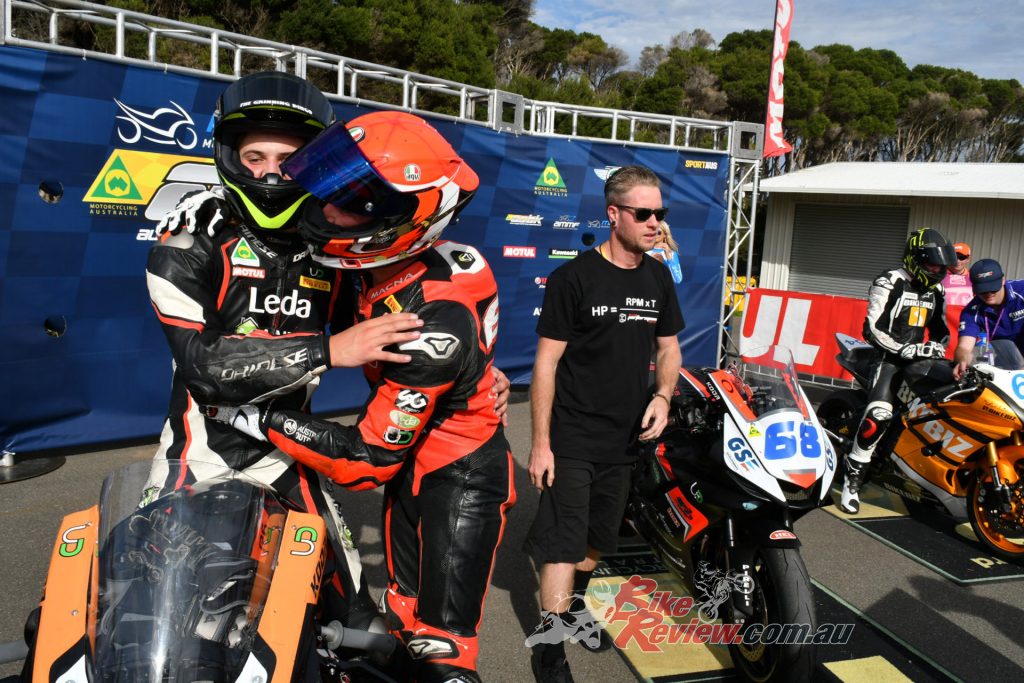 The three broke away from the rest of the pack early and diced and dive bombed each other into corners, each taking the lead, which made for fantastic racing action. Edwards tried several times to break the bromance up between Toparis and Bayliss, but it wasn't to be, with Edwards finishing third.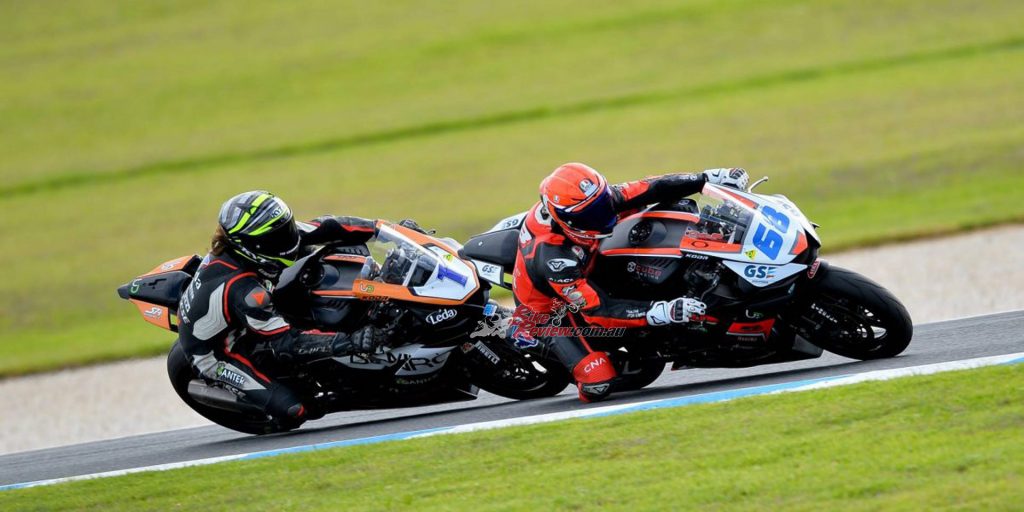 The second battle on track was just as intense with only a bike length between Stay Upright Rider Training's Jack Passfield, YMA rider Nic Liminton, SSS Developments rider Jack Hyde, and with GTR MotoStars Max Stauffer and Yamaha Motor Australia Broc Pearson dicing for seventh and eighth.
Oli Bayliss secured the round win having won the first race and finished second in the second race and was very pleased with his weekend.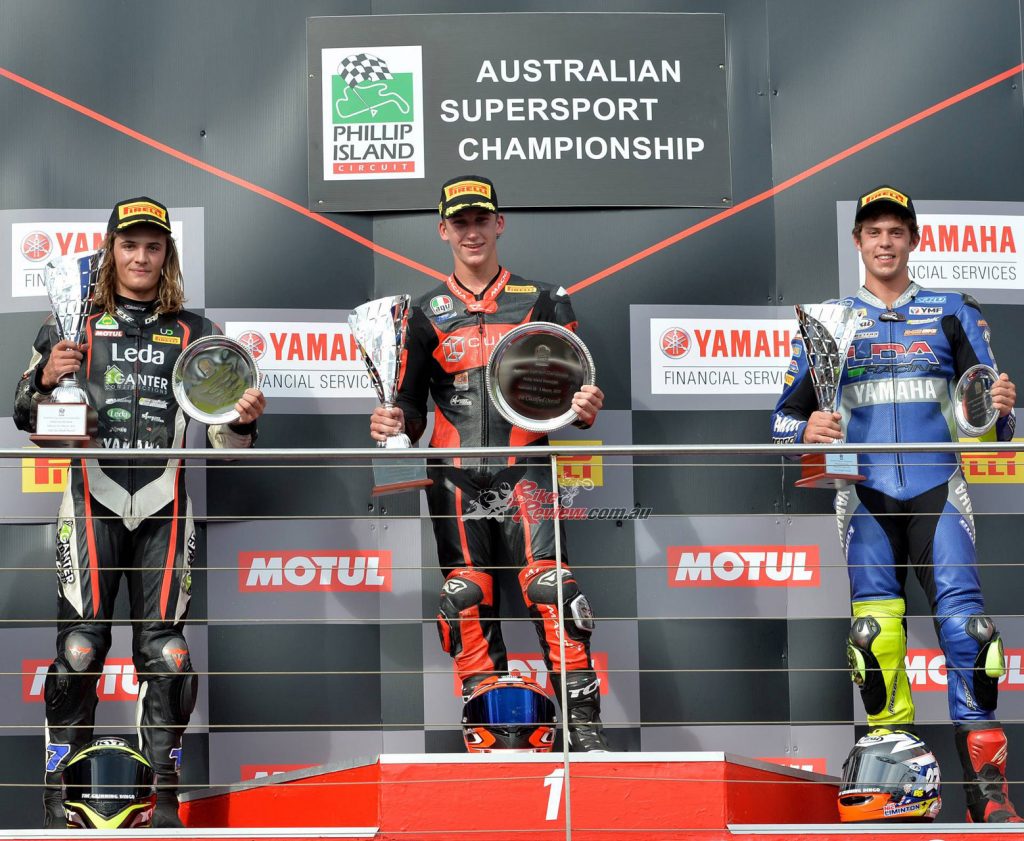 "All we (Tom and Oli) were talking about was how we were going to smoke each other, and I guess I got it done this weekend, and he's had it a few times, so I guess it's my turn this weekend," a beaming Oli said. "This was probable one of the hardest races I have ever done, the heat and wind is not really on our side, but Tom and Tom and myself, we all fought a great race and I came out on top".
---
ASBK 2020 Supersport 600 Race Three Results

---
2020 Australian Supersport Championship Points

---

---