Berserk: JB Stunts Turbo ZX-6R 636 Breaks Cover
Jamie Baker (JB Stunts) has spooled his Ninja ZX-6R (636) up to the next level with the addition of a custom turbo kit. Aptly named BERSERK, Jamie believes that this is the first turbo Kawasaki Ninja ZX-6R (636) in Australia.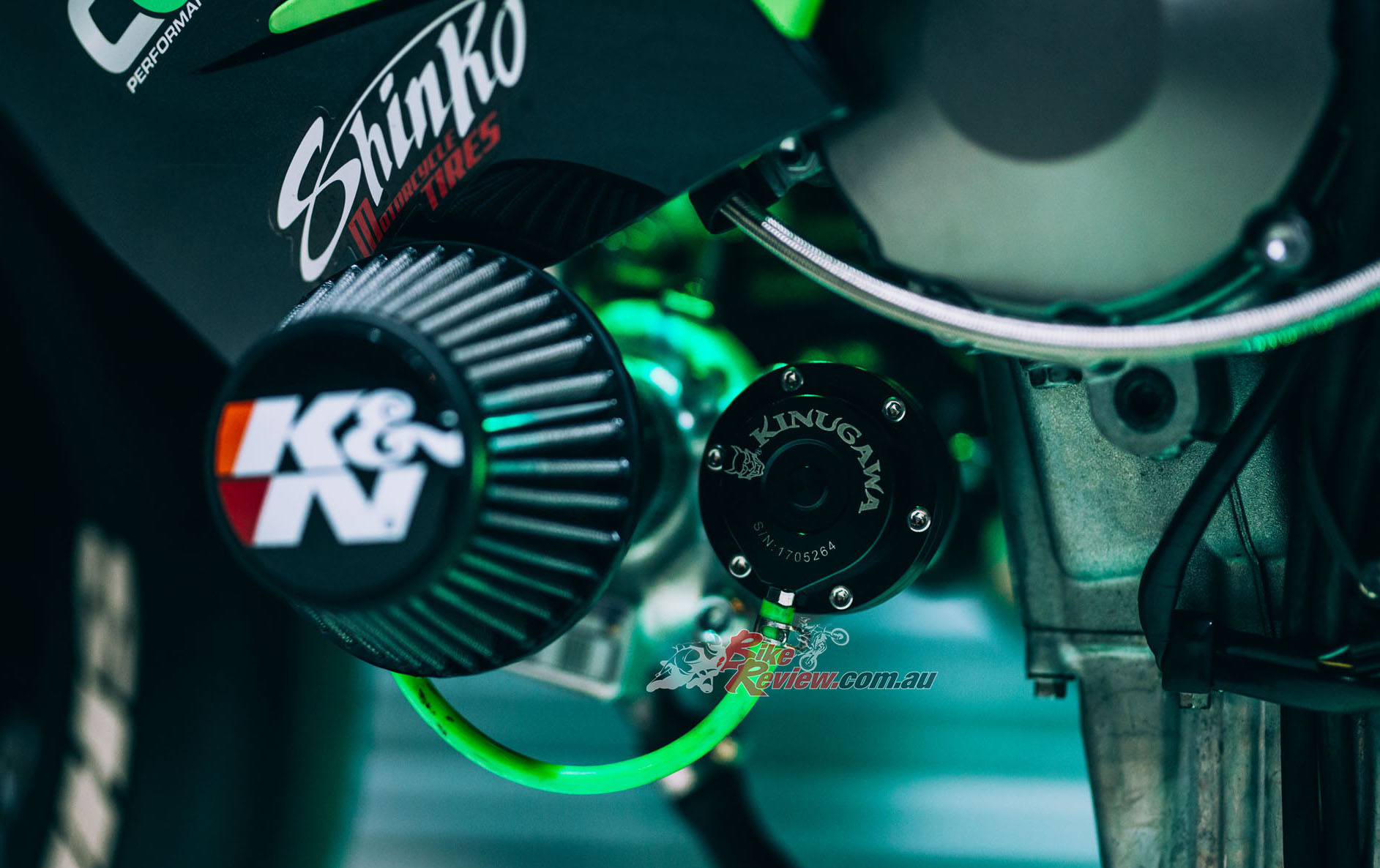 The project concept began back in February 2017. In between traveling to perform at stunt shows in the Czech Republic, Dubai and Australia, Jamie worked with a team to churn out BERSERK, in just over a year's time.

"From very early on I was told it couldn't be done, that I was wasting my time and I should just work on a 1000cc turbo project. In my line of work I have always run engines around the 600cc mark, so combining a turbo with the lightweight manoeuvrability of the Ninja ZX-6R (636) just seemed to be the way to go," Jamie said.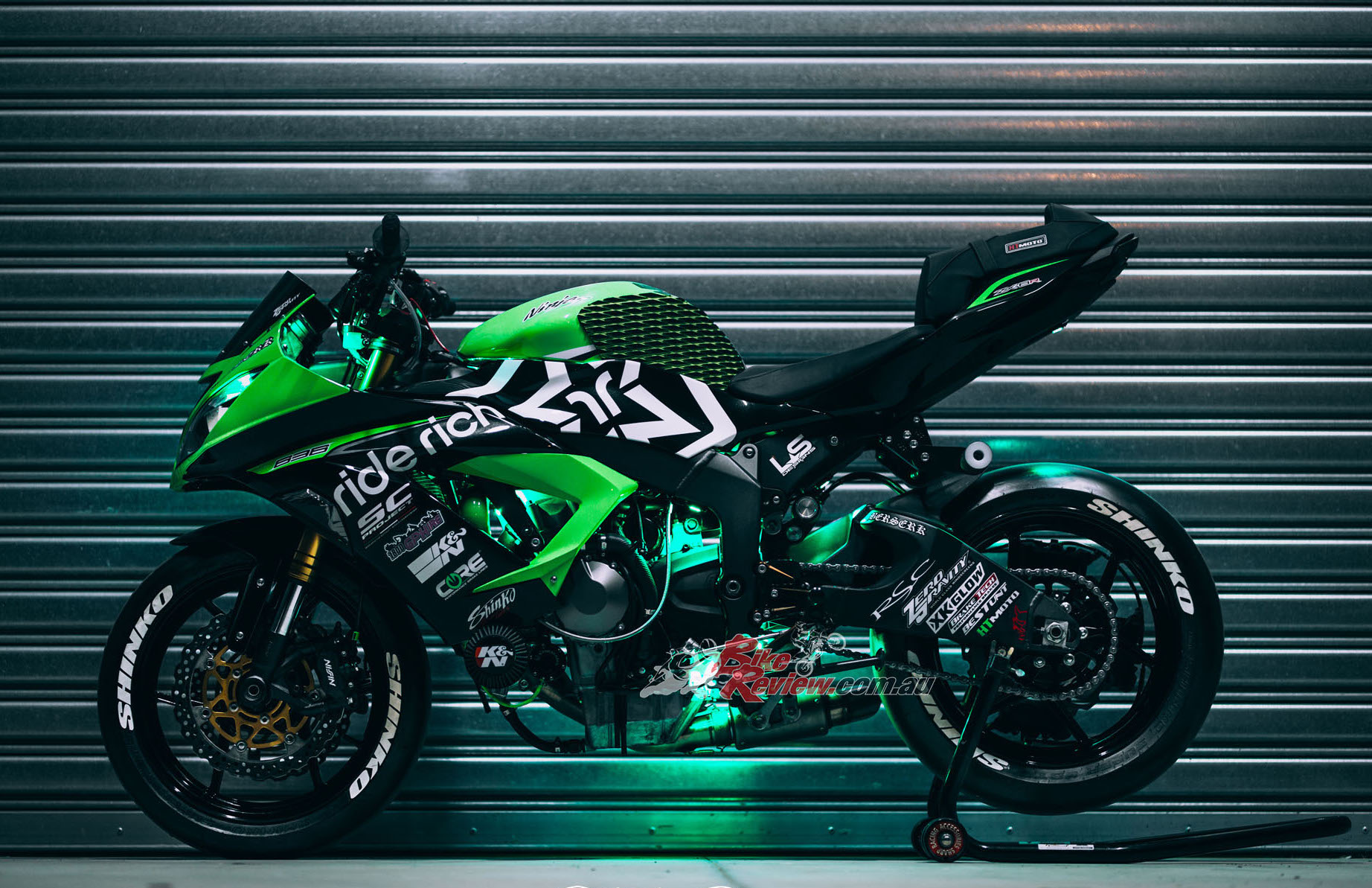 "What inspired me the most was the people I had around me, helping out with this project. From my family, to friends, fans and sponsors. They were all a massive driving force."
BERSERK provided challenges that JB tackled head on and triumphed, saying, "As far as builds go, this has by far been my most challenging. Everything is custom for the turbo fitment and running compatibility. This wasn't an 'off the shelf', or 'bolt on' scenario. The countless hours, the fabrication and the effort that went into this bike is recognised in its final form," Jamie commented.
Jamie is absolutely blown away with the finished product and he plans for it to be one of his dedicated exhibition bikes at major events.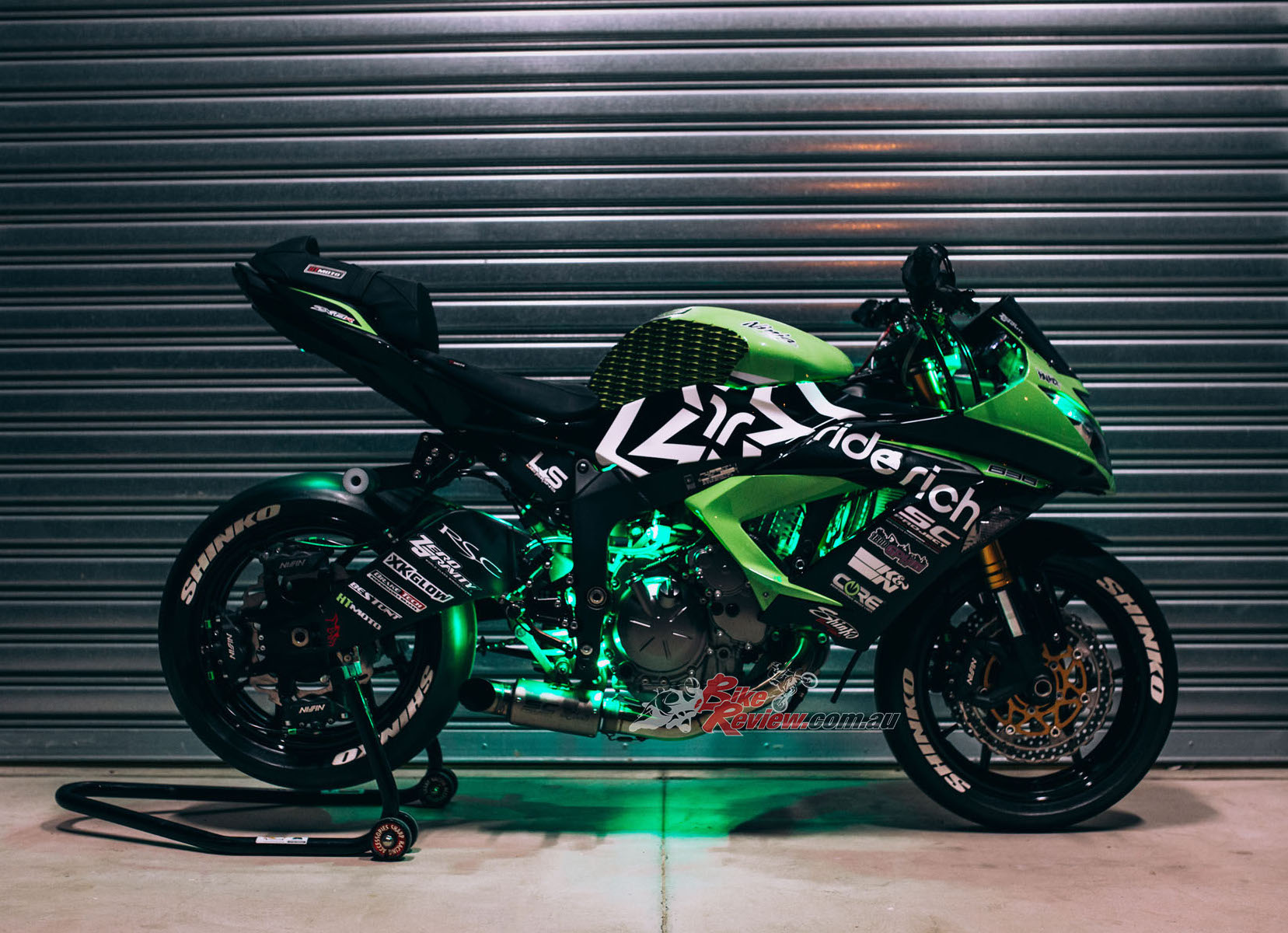 "I'm so happy with it, I was so surprised the first time I rode the bike, from the way it handled, to its power delivery and even the sound it produced."
"The name of the bike is BERSERK, just touching on all the hard work that went into it!" said Jamie. "Thank you to the team I had working with me on this bike including Shaun Lees, Chris Serpo, Matt Hincks, Lucas Sterry and my family. It's finally finished! So what is next from here? I have something planned and this was just the beginning to something bigger. The next project is already in motion!"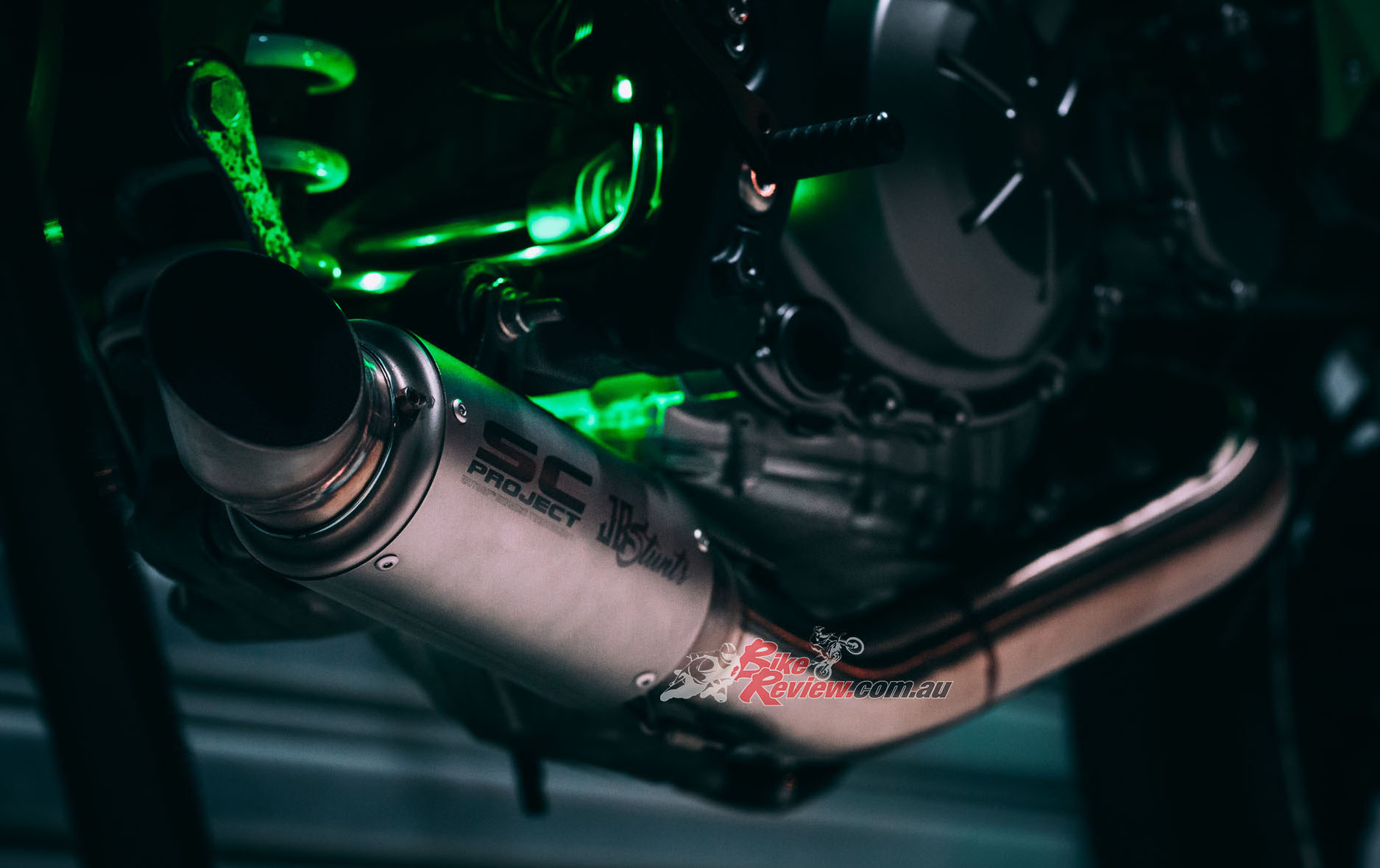 Berserk JB (Jamie Baker) Stunts Gallery