Croz: New Zealand's ditching the "peacekeeping role"
New Zealand captain Graeme Crosby is bypassing the niceties ahead of the Mitchelton Wines International Challenge teams' event at the 23rd AMCN Island Classic at Phillip Island from January 22-24.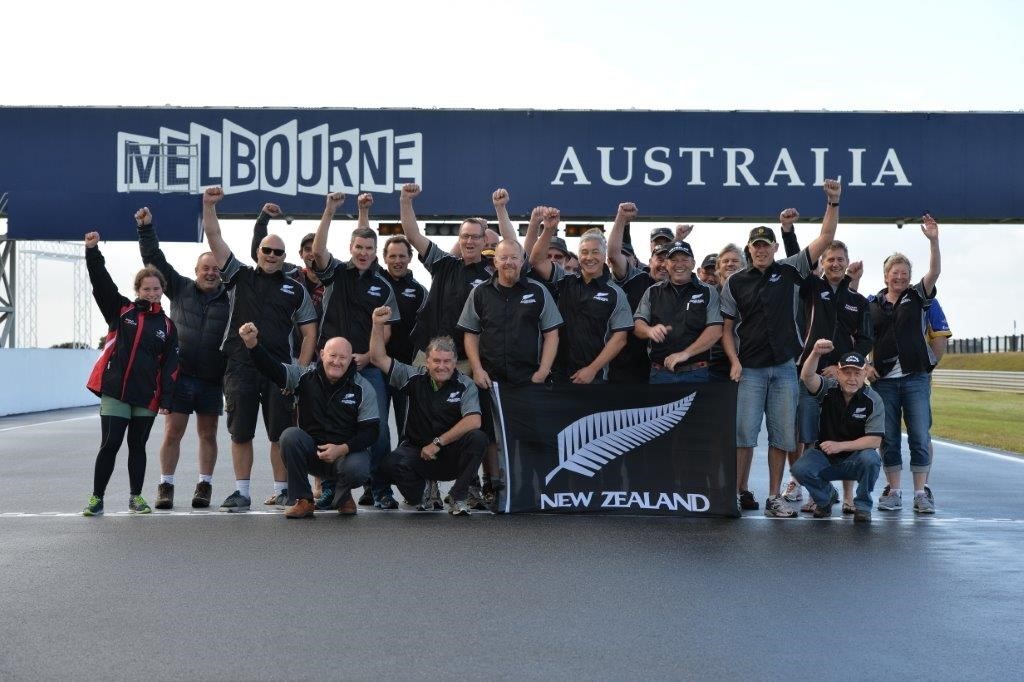 Still bristling from a last place finish in the 2015 International Challenge and with Ireland joining the fray in 2016 to increase the level of competition – the former superbike, F1 and 500 GP champion has told his charges that "peacekeeping roles are out the back door this year".
"I want to see our guys ride hard, never give in and to bring home the bacon," said Croz. "It's been a tough year of rebuilding, and a lot of blood, sweat and money has been spent to improve on last year's dismal performance. We also come armed with better equipment. We are not going to arrive to merely make up the numbers."
New Zealand has named an 11-rider International Challenge squad, which includes riders like Pete Byers (Honda CB900) and Vince Sharpe (Suzuki XR69) who were well-known figures in Aussie production and superbike racing during the 1980s, and Damien Kavney (XR69), who was fourth overall in the 2015 International Challenge individual standings.
The balance of the squad is Damien Mackie (Yamaha TZ750), John Beck (Suzuki RG500), Chris Swallow (Ducati), Grant Dalton (XR69), Russell Barker (Suzuki GSX1100), Duncan Coutts (GSX1100), Tim Barnes (Ducati) and Simon Richards (GSX1100).
Only eight riders from each squad – Australia, the United Kingdom, New Zealand, America and Ireland – can take to the track in the four six-lap International Challenge races.
"We may not have the riders capable of mixing it with the Australian and UK riders on their fragile and over-priced big bangers but remember the old adage is still relevant: 'To finish first, first you have to finish'," says Croz.
And the man who's rarely lost for a word wasn't finished there: "New Zealanders have a knack of being quietly confident without the 'ra-ra-ra' rhetoric so often associated with our cousins across the ditch.
"But it's the genetic thing; the difference between the mild colonisation stature of the Kiwis and that brash Aussie battler attitude of not wanting to give a rat's arse. Well we may have stood side by side in the trenches in times gone by, but this contest at Phillip Island will be case of taking no prisoners," joked Croz.
"We come equipped, we have knowledge, we have experience and we come as a team.
"Phillip Island is place of worship for many of our riders who relish the high speeds and technical nature of the course layout, so under no circumstances should you count us out."
The UK is the reigning International Challenge champion, taking the trophy off Australia for the first time in 2015. The UK returns with its regular core of heavy hitters led by Jeremy McWilliams, Ryan Farquhar and Conor Cummins; Australia has Cameron Donald, Shawn Giles, Jed Metcher, Paul Young, Steve Martin and newcomer Marty Craggill; America returns with former AMA front-runners Pat Mooney and NickIenatsch; and Ireland will be counting on the experience of 11-time national champion Hilton Hincks, Cormac Conroy and expatriate Paul Byrne, who won the Formula Oz class in the 2015 Australasian Superbike Championship.
Qualifying for the Mitchelton Wines International Challenge will be held on Friday before two races on Saturday and the balance on Sunday. In total, 56 races will be held across the weekend for motorcycles and sidecars from 1919 to 1990, across a range of capacities.
For tickets and camping for the 23rd AMCN International Island Classic, visit www.islandclassic.com.au or call the circuit on (03) 5952 2710 on weekdays.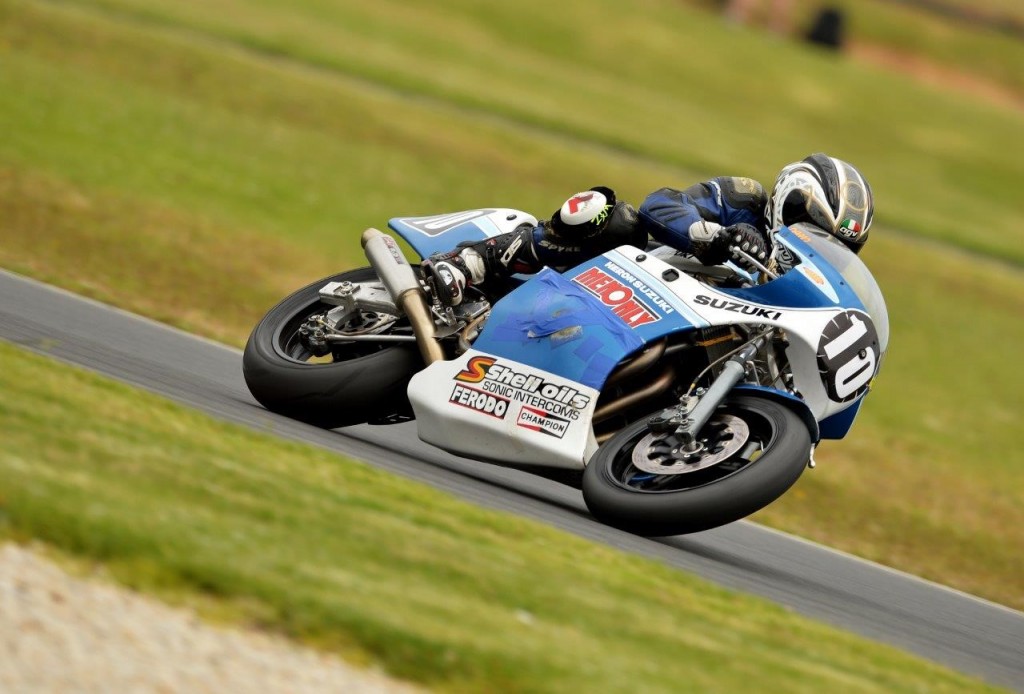 NEW ZEALAND – Graeme Crosby (captain)
No
First Name
State
Make & Model
Year
Cap
1

6

Damian Mackie

NZ

Yamaha TZ750

1978

750

2

13

John Beck

NZ

Suzuki RG500

1981

499

3

32

Chris Swallow

NZ

Sports Motorcycles Ducati

1982

500

4

94

Grant Dalton

NZ

Suzuki XR69

1980

1000

5

95

Russell Barker

NZ

Suzuki GSX1100

1982

1135

6

151

Tim Barnes

NZ

Ducati TTZ

1982

513

7

211

Simon Richards

NZ

Suzuki GSX1100

1981

1260

8

427

Pete Byers

NZ

Honda CB900

1982

1100

9

146

Vince Sharpe

NZ

Suzuki XR69

1981

1100

10

10

Damian Kavney

QLD

Suzuki XR69

1982

1260