Fonzarelli add new model to electric bike lineup, the Arthur
Following a decade as part of the Australian market in two-wheel electric vehicle innovation, Fonzarelli has added an exciting new entry-level priced scooter brand into its electric vehicle line-up: Arthur. Arthur scooters are designed to leverage the credentials associated with existing Fonzarelli models but have been produced to sell, at scale, from the competitive price point of $3,990.00 + ORC.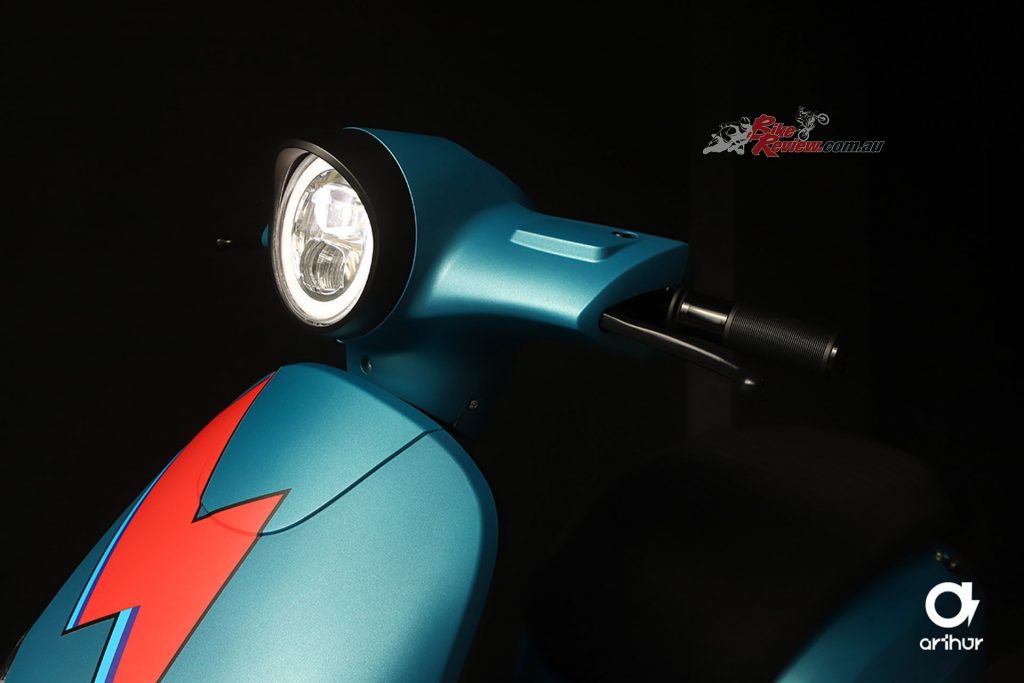 Back in early September the Fonzarelli NKD was released (read about that here) and now the new Arthur follows on from the bigger sibling. It will be launched at the Australian Electric Vehicles Association EV Expo, which will be held next week on October 26-27th at Sydney Olympic Park, and offer the first test rides of Arthur. "Arthur is the affordable smaller version of our Good Design Award-winning Fonzarelli X1 scooter and the recently launched NKD motorbike – our street legal unit," says Fonzarelli founder, Michelle Nazzari.
"We've got the reputation for producing the hottest and highest-performing two-wheel electric vehicles in the country across design, technology and environmental considerations. We are now on a mission to make EVs more accessible by offering the tried and tested Fonz powertrain in an entry-level format.
"You can expect a great aesthetic, a solid performance and we've had a lot of fun with the design. Arthur will make any commute fun and guilt free for those wanting a cool, clean transport solution."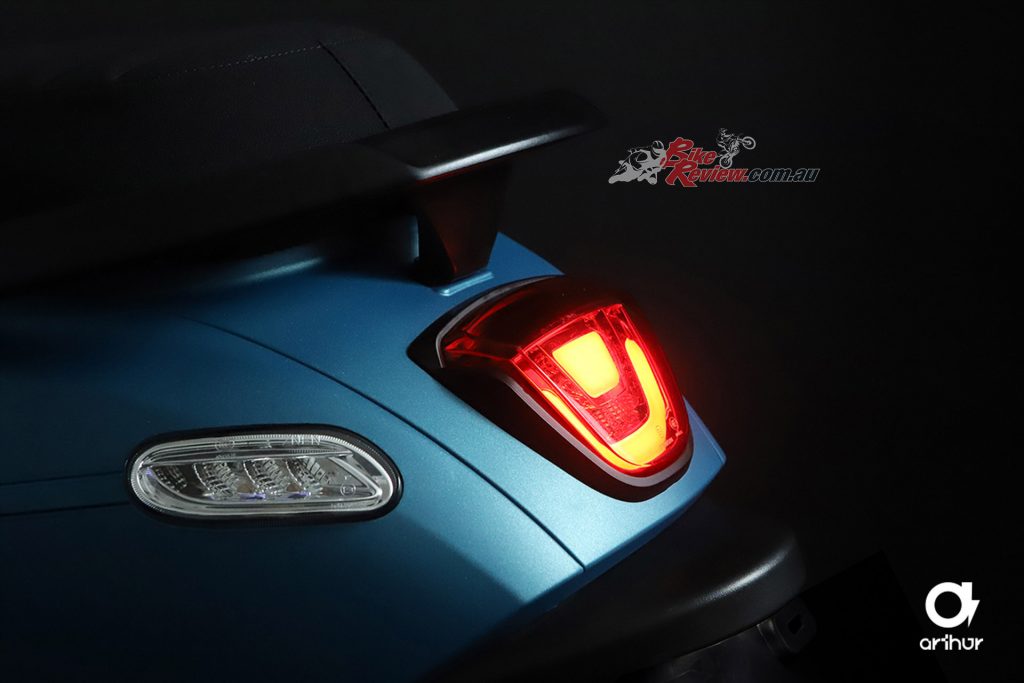 Early discussions with corporations are confirming Arthur is the kind of two-wheel electric vehicle that makes financial sense as a company fleet and Fonzarelli expects to produce Arthur at scale. More affordable Arthur is no-less an attention-seeker, coming in a range of fun colours and on-trend finishes including Moon Grey, Racer Green, Scarlet Red, Royal Aubergine and Matte Black.
"We're actually launching with a special edition lightning blue design – playing homage to David Bowie and his iconic electric bolt. We'll take lots of creative licence with future special editions," Nazzari adds.
Arthur comes in a range of powertrain set ups on a carbon structural steel frame with 12-inch wheels and LCD dash. All lights are equipped with LED technology for crystal clear visibility and its mini charger is compatible with any 240V outlet.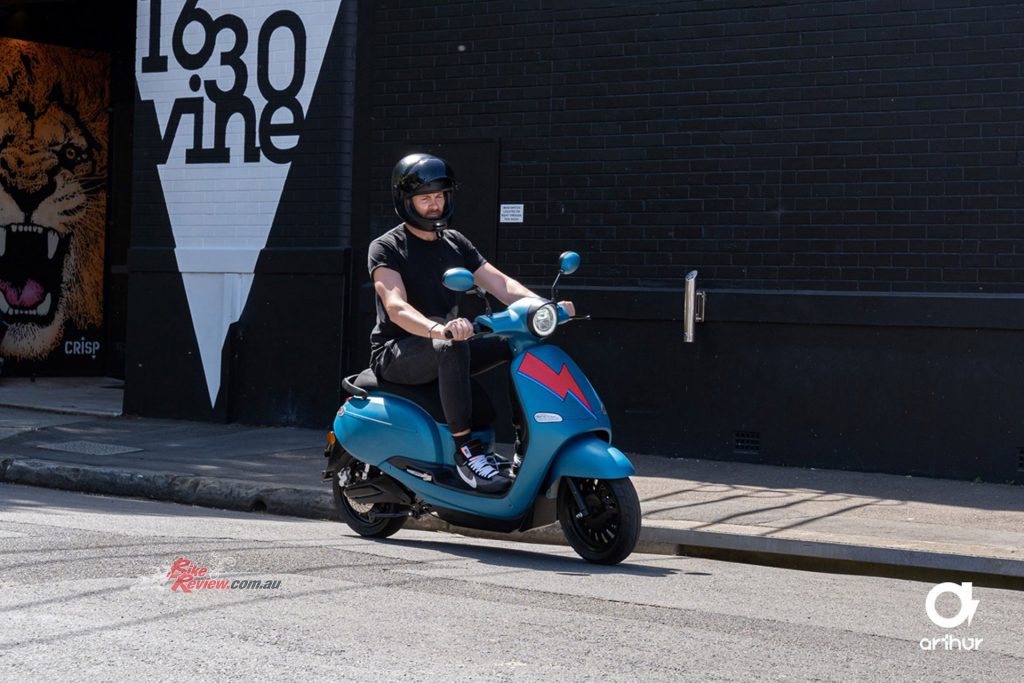 In most states of Australia, the entry level version (with a top speed of 50km/h) can be ridden on a car licence with 65km/h or 80km/h max speed options available to purchase and ride on a motorbike licence. Battery options come in 50km/h or 100km/h max range and buyers can opt for the inclusion of a removable power-pack for the added convenience of charging from anywhere.
"Customisation has become synonymous with Fonzarelli, and we won't restrict those seeking affordability or corporate fleet solutions from ensuring their vehicle wears their vibe.
"After a decade in the market we can apply all of our years of R&D to bring an affordable model onto the market that is still in keeping with the Fonzarelli standard and will be a leader in its class.
"Arthur will cost less than $1 per week to run (based on an 100km p/wk)2, Fonzarelli provides a capped price service guide of only $150 per year and with zero emissions will provide the ultimate freedom to roam," concludes Nazzari.