Fonzarelli release entry level Arthur electric scooter!
Australian electric motorcycle brand Fonzarelli will be at the Australian Motorcycle Festival this weekend having released another new model, the Arthur, bringing their range up to four models, with the NKD, Fonzarelli S1 and Fonzarelli X1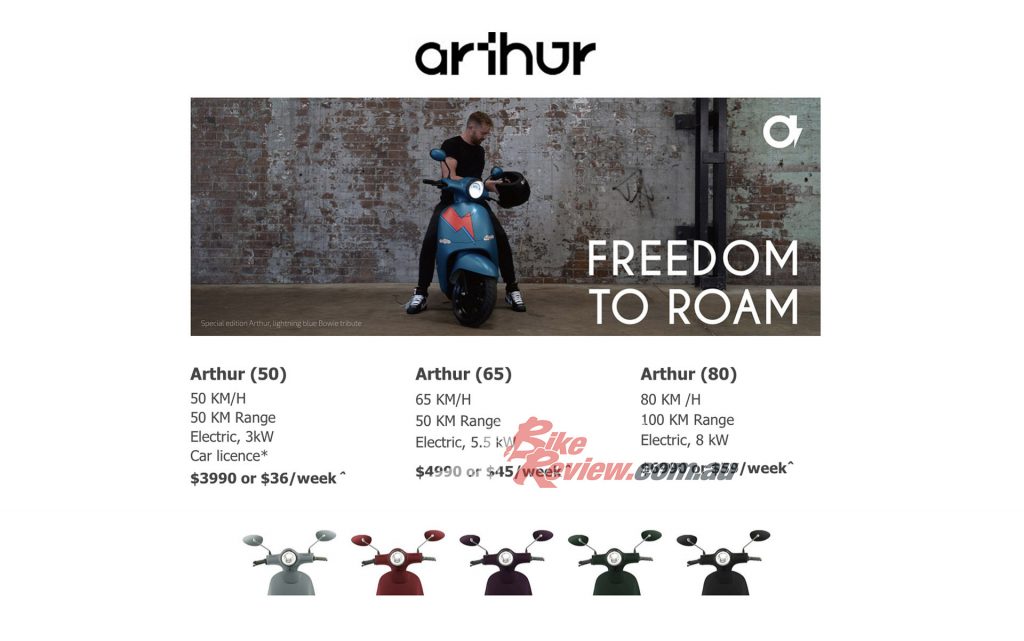 The Arthur is priced from $3,990 for the 50 through to $6,990 for the 80 and comes in three variations – the 50 (50 km/h – 50km range, $3,990), 65 (65km/h – 50km range, $4,990) and 80 (80km/h – 100km range, $6990). All models are available in five colours and feature regenerative braking technology, impressive acceleration and can be easily charged at home via a standard power plug.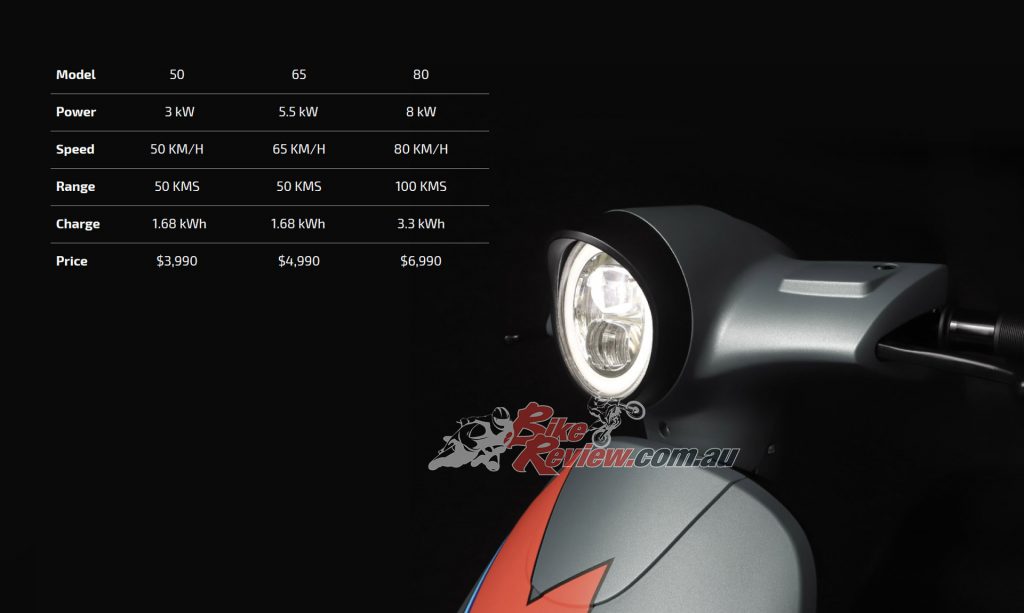 The Fonzarelli 50 can be ridden with a car licence in WA, SA, NT and Qld. All bikes feature 12in wheels, disc brakes, pillion grips, LED lights, centre and side-stand, a brushless 3-Phase rear wheel mounted engine (3kW, 5.5kW and 8kW), steering lock and more.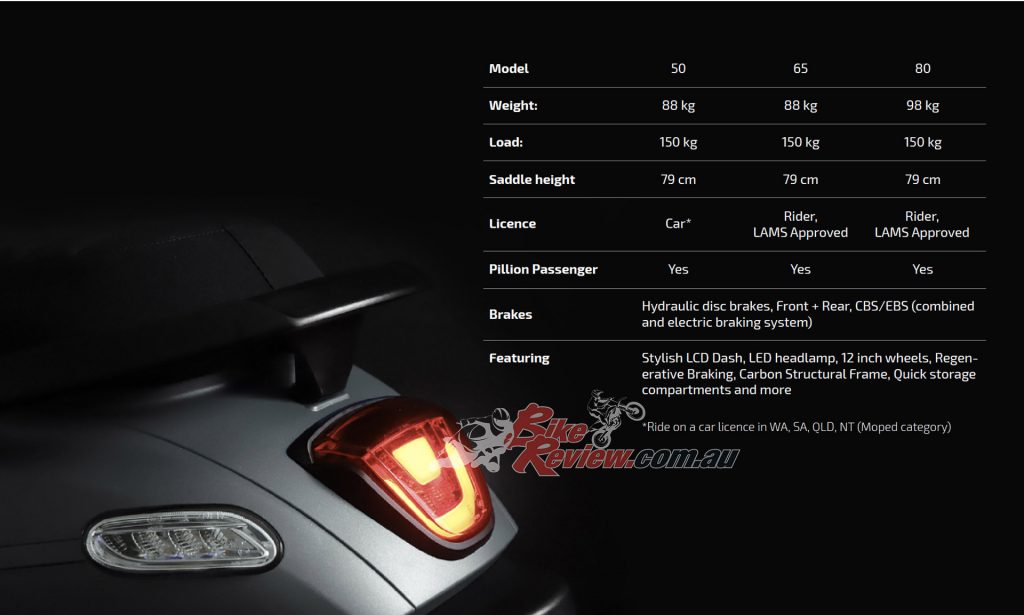 Check out the Fonzarelli website for more details, to book a test ride or just ask questions.
Stay tuned for full reviews and videos on all models in the range.