Lachlan Epis enjoys successful Practice Sessions Friday
The youngest rider in the WSS class strung together two trouble free sessions on his Response RE Racing Kawasaki ZX-6R on Friday, with Lachlan Epis starting with a machine that had changes to chassis, clutch and gearing following the two day test at Phillip Island earlier in the week.
These changes proved to be a step in the right direction, along with additional changes including adjusting the shift-light.
Lachlan's times improved later in the first session when his footpeg position was adjusted to accommodate more body movement, after which he then set his personal best time of 1m38.9s.
Epis was happy with the improvements, saying, "Once the footrests were moved back I was comfortable to go a little faster, it's just a pity the session only had ten minutes left."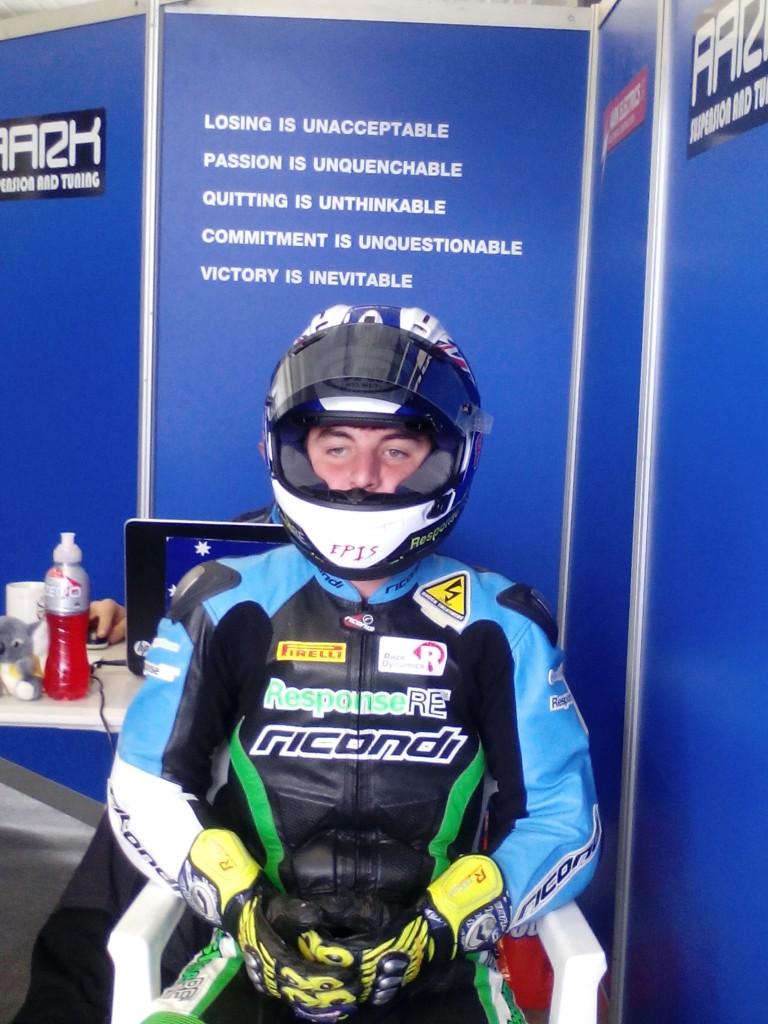 Warmer afternoon weather meant the possibility of better times and Lachlan posted an improved time, a tenth quicker than his earlier personal best, of 1m38.8.
Learning from each session and the race is Lachlan's goal for the first meet of the season in his foray, with the World Supersport race scheduled for Sunday afternoon at 1:30pm, with Superpole being run on Saturday afternoon from 1:30pm.