Moto Expo Melbourne to showcase rare motorcycle display
A unique exhibition of over 30 rare and classic motorcycles from Ducati and Royal Enfield will be a prominent feature of Moto Expo Melbourne on November 23-25 at Melbourne Showgrounds.
Located within Hall 3, an incredible Ducati exhibition will include the championship winning bikes of three-time Superbike World Champion Troy Bayliss.
The rarely seen motorcycles that carried Bayliss to world title victory in 2001, 2006 and 2008 include the Ducati 998 (2001), Ducati 999 (2006) and Ducati 1098 (2008). The exhibition will also include motorcycles from Bayliss's current Desmosport Ducati team.
'It is extremely rare for me to bring any of my championship winning bikes out to go on display," Bayliss explained. "When I saw the calibre of motorcycles that are going to be part of the exhibition in Hall 3 at Moto Expo I knew this was the perfect opportunity to bring them out for the public to see.
"To have these bikes on display alongside an exceptional line-up of Ducati Owners Club rare bikes plus the Desmosport Ducati I raced in the 2018 ASBK championship is special. I have no doubt visitors to the show will be blown away by the technology changes between the bikes. We are very excited to be providing classic and very rare bikes such as the 1925 Model 352 JAP engine Royal Enfield within Hall 1."
An equally impressive line-up of rare Royal Enfield Motorcycles is confirmed for a special exhibit in Hall 1. The priceless collection has been put together by the Royal Enfield Club of Australia.
One of only two left in the world the incredible 1925 Model 352 JAP engine Royal Enfield is certain to draw a crowd. This model was raced in the Isle of Man and won team's trophy for Royal Enfield in 1927.
Also on display will be a 1934 Model LF bronze headed 4 valve machine in racing trim. This actual bike was the only engine recorded as factory bench tested by Royal Enfield in 1934. This model was also raced in the Isle of Man in 1934 and 1935.
An Australian built Carberry engine Royal Enfield is one of only 12 ever built and will be displayed along-side the well proven Royal Enfield Himalayan that has completed a trip around Australia.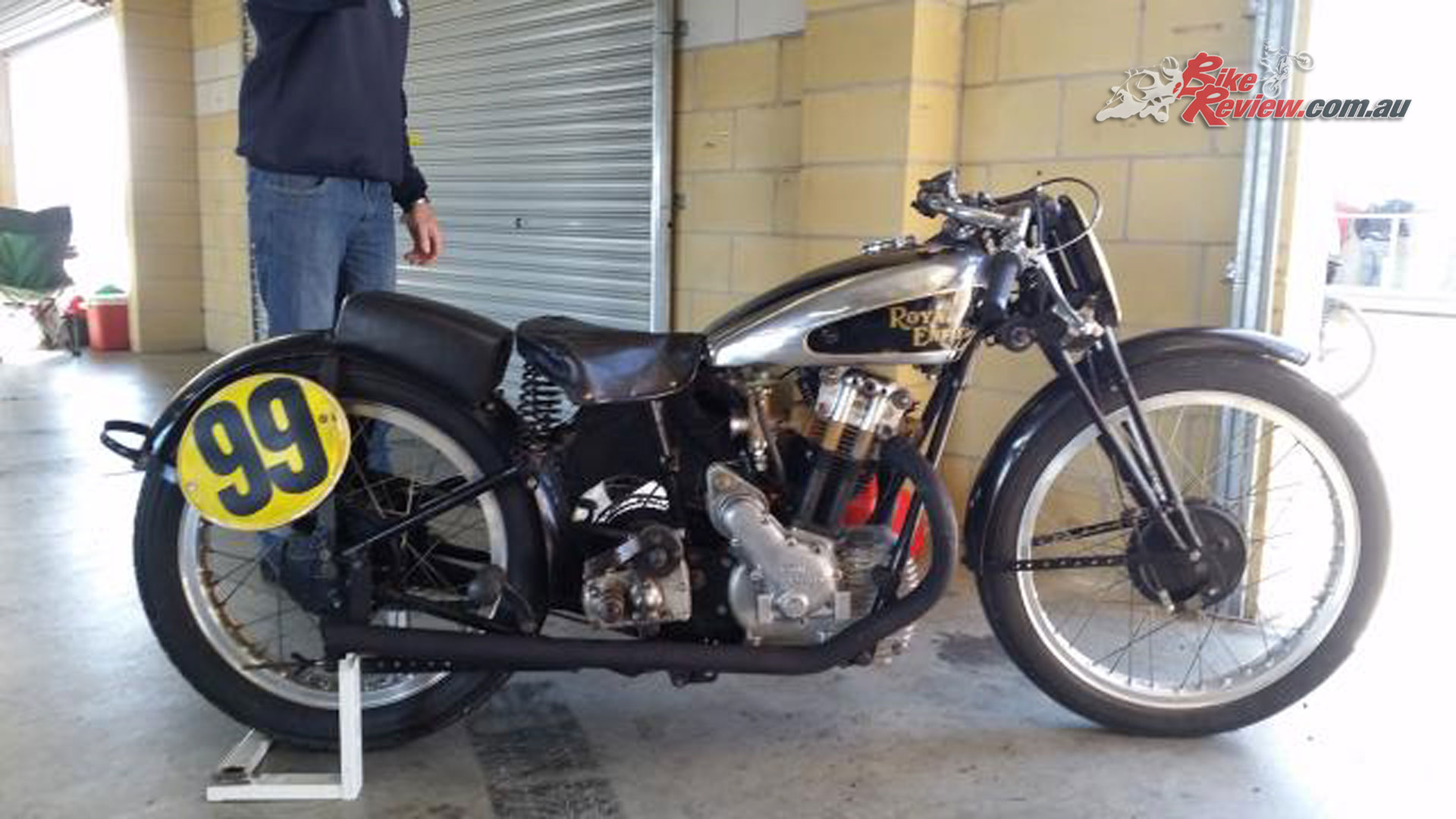 Over 20,000 visitors are expected to attend the bi-annual event which also includes Crumpy's City Slide presented by Royal Enfield, a signature flat track event of three-time Speedway World Champion Jason Crump and the Baylisstic Scramble Teams Challenge.
Crumpy's City Slide gives licenced motorcycle riders the opportunity to put their machines to the test on a purpose-built gravel flat track in the heart of the city, the event is not a race, it is a social activity for bikes of all shapes and is limited to just 200 participants.
Bringing flat track racing to the city, the Baylisstic Scramble Teams Challenge presented by KTM will consist of four teams of five racers hailing from disciplines including road racing, motocross, dirt-track and speedway.
Entry to watch Crumpy's City Slide and the Baylisstic Scramble Teams Challenge is included as part of all general admission tickets.
Event-goers are also invited to enjoy the City Slide bands and entertainment featuring the talented and award winning Shaun Kirk and dynamic power blues band The Ugly Kings in the City Slide pavilion on Saturday between 6.00pm – 9.00pm. Entry is $5 and includes a ticket in the draw to win a Royal Enfield 350 Classic motorcycle.
Showcasing the latest motorcycles, scooters, ATV'S, side-by-sides and much more the 2018 Moto Expo will also give visitors the opportunity to engage with industry experts, test ride a range of both adults and children's motorcycles as well as be entertained by a full program of demonstrations, stunts, and special features.