New Product: The revised and improved SHOEI J-Cruise II
The revised J-Cruise II from SHOEI is compact, lightweight, aerodynamic, and full of tech. It features a lengthened internal sun shield, enhanced aerodynamics, ventilation and noise-reduction technology, and the ability to integrate with the SENA SRL/SRL2 Systems…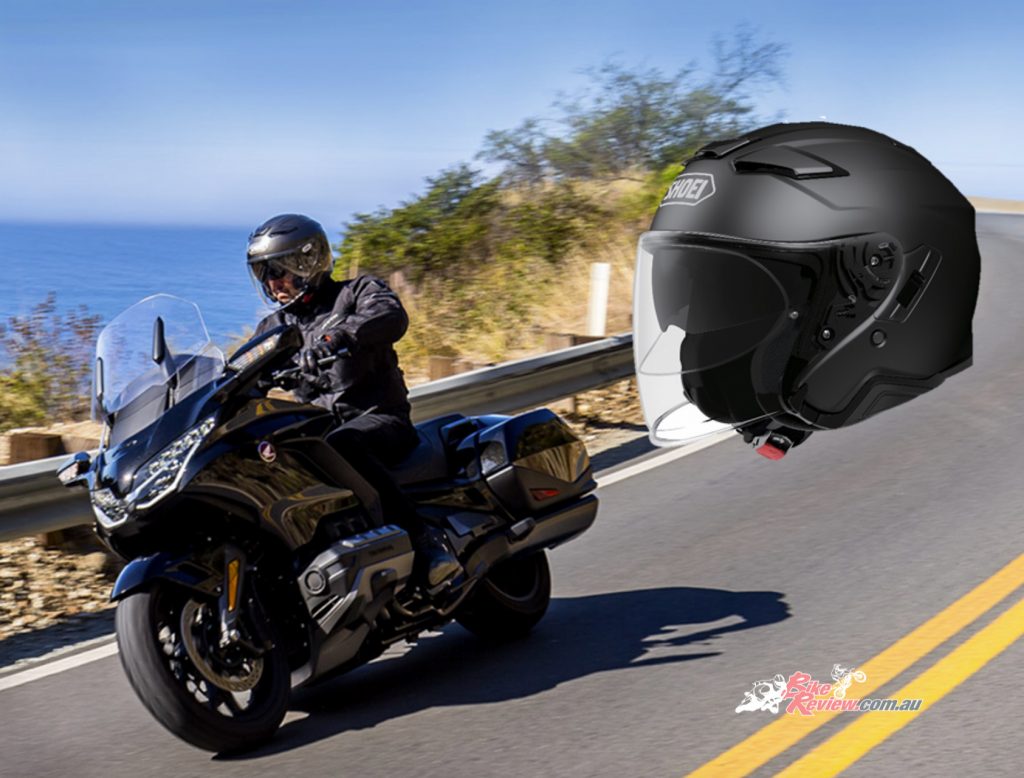 Valuable time spent in SHOEI's in-house wind tunnel yielded significant improvements in ventilation performance. Adding an extra intake vent to the upper air ventilation system increased the air volume entering the helmet by approximately 30 percent. Additionally, a new, patent-pending top air outlet design has improved hot air expulsion by 20 percent.
Thanks to a more compact, aerodynamic shell shape that features an integrated spoiler, new strategically-shaped air intake and exhaust vent covers, revised window beading, integrated visor air dam, and an enhanced internal sun shield system, the all-new lid also boasts significant aerodynamic improvements that minimise internal wind noise without blocking external sounds.
---
---
SHOEI claims that their new helmet is the 'Rolls Royce' of open face helmets, and comes equipped with a fully removable, washable, adjustable, and replaceable 3D Max-Dry Interior System capable of dissipating sweat 2x faster than traditional nylon interiors. Multi-layer cheek pads deliver added comfort and helmet stabilization, and premium synthetic leather along the lower edge of the cheek pads provides durability and style.
The most important part of any motorcycle helmet is it's safety, with the lid featuring the SHOEI-exclusive MultiPly Matrix AIM shell and Multi-Piece/MultiDensity EPS liner.
The SHOEI J-Cruise II is available with solid colours at $799.90RRP and graphic designs at $899.90. The colourways are Black, Matt Black, Matt Blue Metallic, Matt Deep Grey, White. Graphic designs include the Adagio and Aglero.
---
---
For more information on the SHOEI J-Cruise II lid, visit the McLeod Accessories website.
---
---