PBBB volunteers urgently needed
Get on board for the best volunteer deal in the country!
Also for the first time in Australia we have 6 rare iconic Moto Guzzi racebikes attending straight out of Italy, including the iconic 1957 V8, only ever seen before in Europe and now at this year's 2016 PBBB.
To keep them company there will  be about 300 other road Guzzis parked in a special display area in the RR Pits. So it's fair to say this year is going to be massive.
We hope you can join us to be part of one of the biggest historic bike events on the Australia Motorcycling calendar.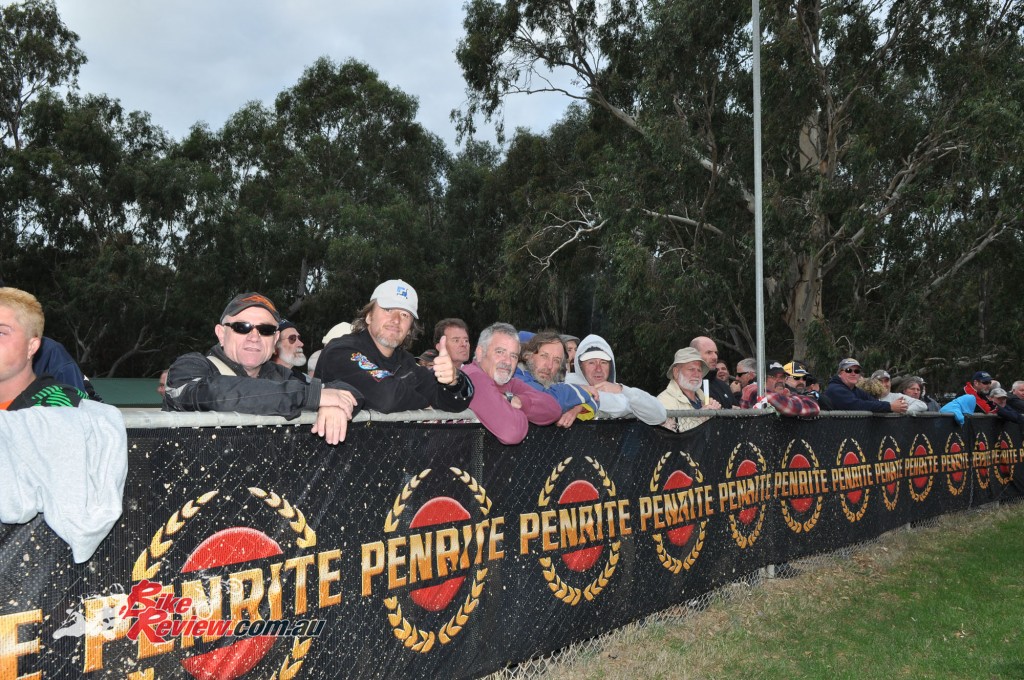 SAVE THE DATE: Easter Friday 25th to Sunday 27th of March 2016.
 
As part of the volunteer family we offer you:
       Time out to enjoy the event, and its atmosphere

        Free camping

        Free rider entry (4 hours on, 4 off)

        Free Volunteer's official T Shirt (a collector's item in itself)

        Free lunch Saturday/Sunday

        Saturday night volunteer Dinner.7pm-11pm
 
This year courtesy of the Classic and Custom Japanese Motorcycle Club we will be having a special Saturday night function for our volunteer family, complete with delicious chef prepared food, drinks and a few well earnt volunteer awards. The fun will be held around the Media Room at the RR Track.
Invitations with more information will be sent out once you sign up. You will need to RSVP to this event so numbers can be established.
 
What we ask of you:
1 shift per day (4-5 hrs) Please nominate your preference and we will try to accommodate you where possible

Riders who require a one event MA Recreational licence will need to pay the $30 fee.
A roster and your official shirt will be given to you on arrival. As you are aware there is a team there from Thursday onwards so feel free to come earlier and help with the setup of the complex.
 
With the continued growth of the Bonanza we require more volunteers, if you know of any one that would like to volunteer please pass on my details.
Please complete the Volunteer application form and return with your entry as soon as possible so rosters can be organized.
For further enquires please contact Rachelle Wilkinson rachelle@ma.org.au or Peter Drakeford peter@ma.org.au.