Retirement of Warren Lee, CEO – NF Importers
After 40-years with NFI and principally working with the Ducati brand, Warren Lee, CEO – NF Importers, has today announced his retirement.
"Naturally it's with mixed emotions I leave the company to retire after such a long period in the
industry and association with the Ducati brand… but it's time to do other things, including more
riding of course!" said Warren Lee, "I've been very fortunate and privileged to have had the
opportunity to do something that I'm so passionate about and have really enjoyed every day,
equally to have also worked and collaborated with such good like minded people in our
company, the Dealer Network, at Ducati, the motorcycle industry and the press/media. With a
brand like Ducati too, it's also been the pleasure of enjoying time with the many thousands of
passionate owners and fans of the brand as well. It's been quite a ride – thank you to
everyone".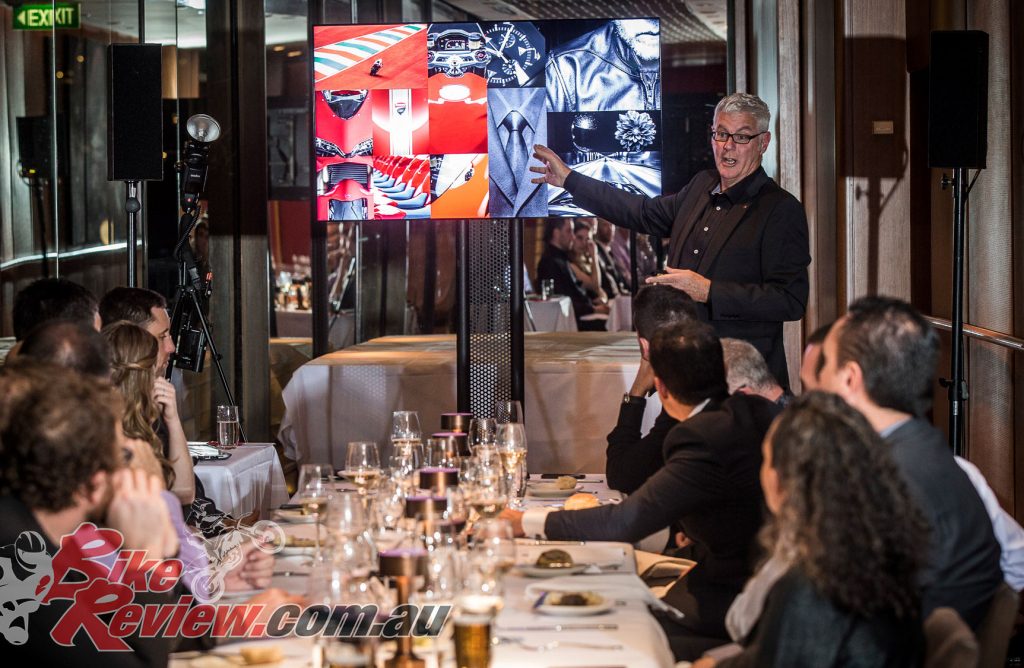 From today Andrew (Andy) Simpson, the current Dealer Sales and Development Manager, will
take over much of Warren's previous responsibilities of the day-to-day Ducati distribution
business across Australia and New Zealand for NF Importers. Andy has the support of other
Business Unit Managers in the company;
– Paul Chapman – Commercial Aftersales (Parts, Accessories and Apparel)
– Luke Van Den Borst – Aftersales Service
– Simon Leplaw – Marketing
Here at BikeReview.com.au Jeff, Heather, Kris and the team of contributors would like to wish Warren all the best and thank him for the support of our various publications over the past 18-years. Happy riding and sailing Wally!