Royal Enfield Twins Demo Experience
Royal Enfield is heading off around Australia, stopping in all States along the way, and you are invited to join them on the '2020 Twins Demonstration Experience'. Take this opportunity to find out for yourself if the learner approved and multi award-winning 650 Twins range could be the right bikes for you…
Royal Enfield will be visiting all States during their stay, and it's the perfect opportunity to test the Continental GT 650 or the Interceptor INT 650.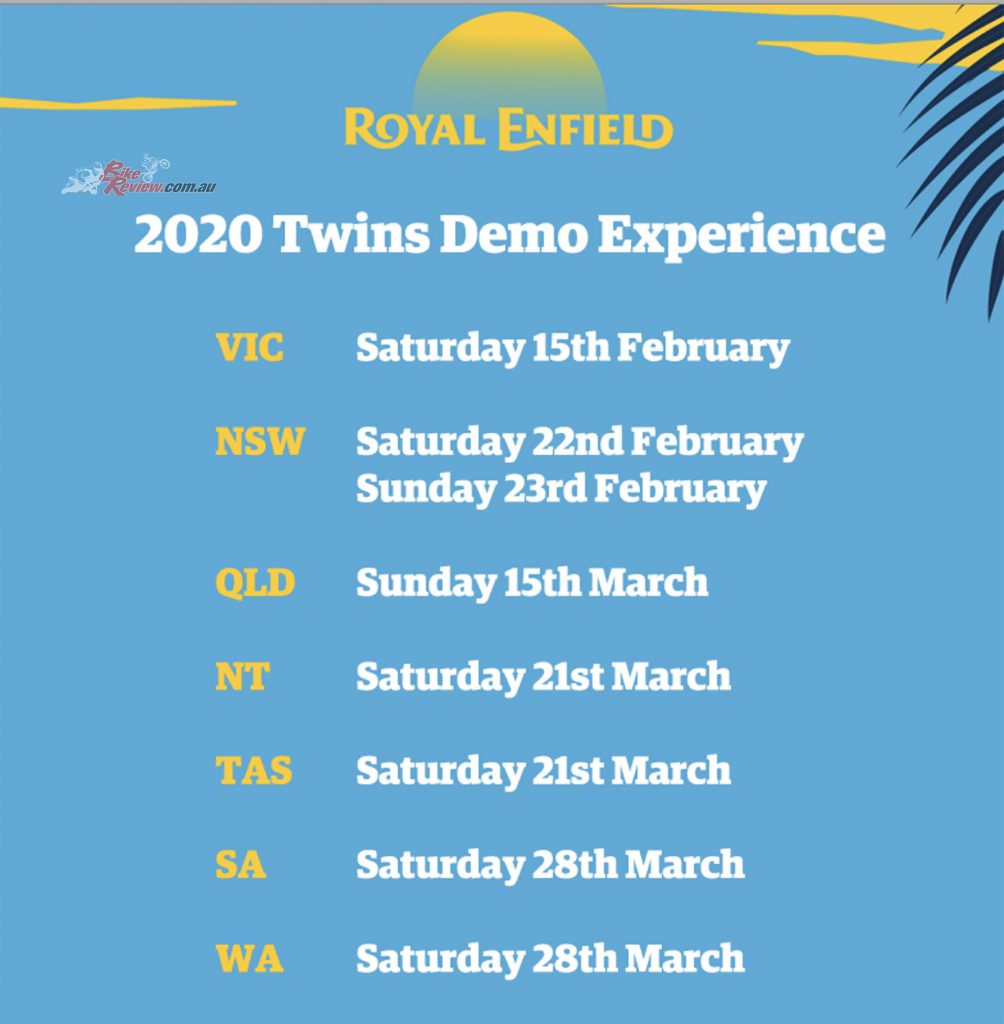 Jeff took a trip to the World Launch of the 650 Twins in late 2018, and was so impressed that when he returned home, he decided he would buy his very own Interceptor INT 650. If you would like to see full reviews on the Twins, and how his 650 is going, click here.
If you hadn't had the chance to ride one now, there's no other perfect time then to do it during Royal Enfield's visit. To stay up-to-date you can follow Royal Enfield on Facebook.
For more information about the 650 Twins and the full Royal Enfield range, visit their website here.
---

---