The New Moto Guzzi V9 Introduced
Welcome the Moto Guzzi V9. A motorcycle which has been created in the purest spirit of Moto Guzzi. Hand built in the historic Moto Guzzi factory on the shores of Lake Como in Mandello Del Lario.
The V9 features the iconic Moto Guzzi transverse 90◦ V-Twin engine first introduced in 1967 and is synonymous with all Moto Guzzi's to this day.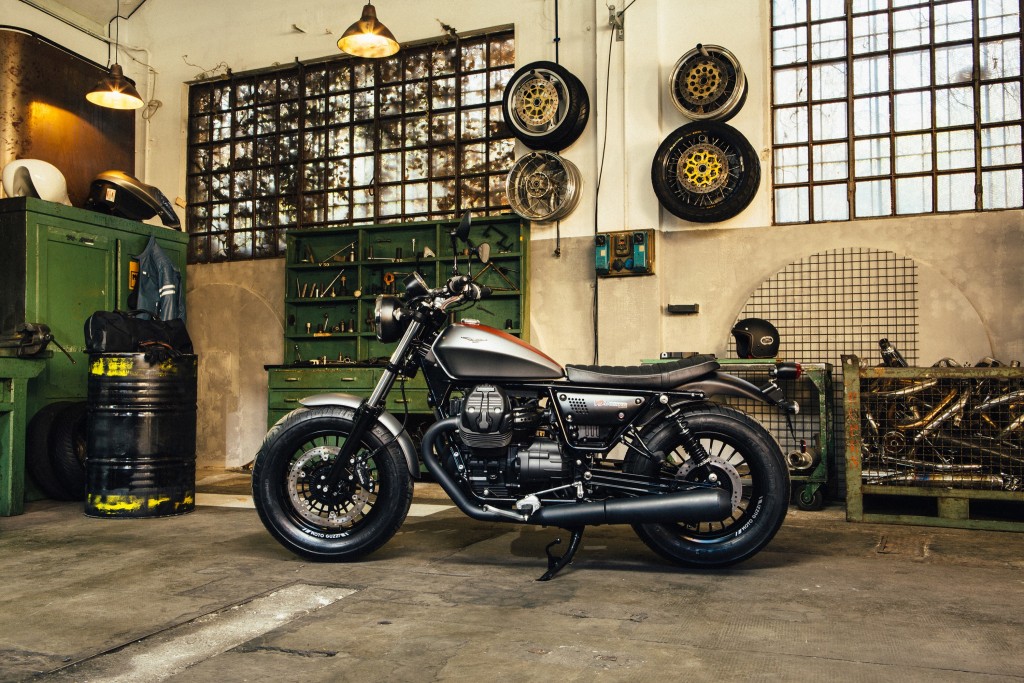 Today the essence of this engine has been included in the all new V9 creating a mid-size cruiser for the Moto Guzzi model range.
An authentic motorcycle in every sense, every component of the V9 has been designed to encompass a quality superior to the competition whilst also enhancing the pleasure derived from riding a motorcycle.
The V9 is the lightest mid-size cruiser on the market and provides supreme handling on the city streets and old fashion fun on the wide open road. Complete with Anti-Lock Braking System, Moto Guzzi Controllo di Trazione (Traction Control) and the platform for the Moto Guzzi Multimedia application (available as an accessory), the new V9 offers all the safety and technology customers have come to expect from the brand which has been creating history for 95 years.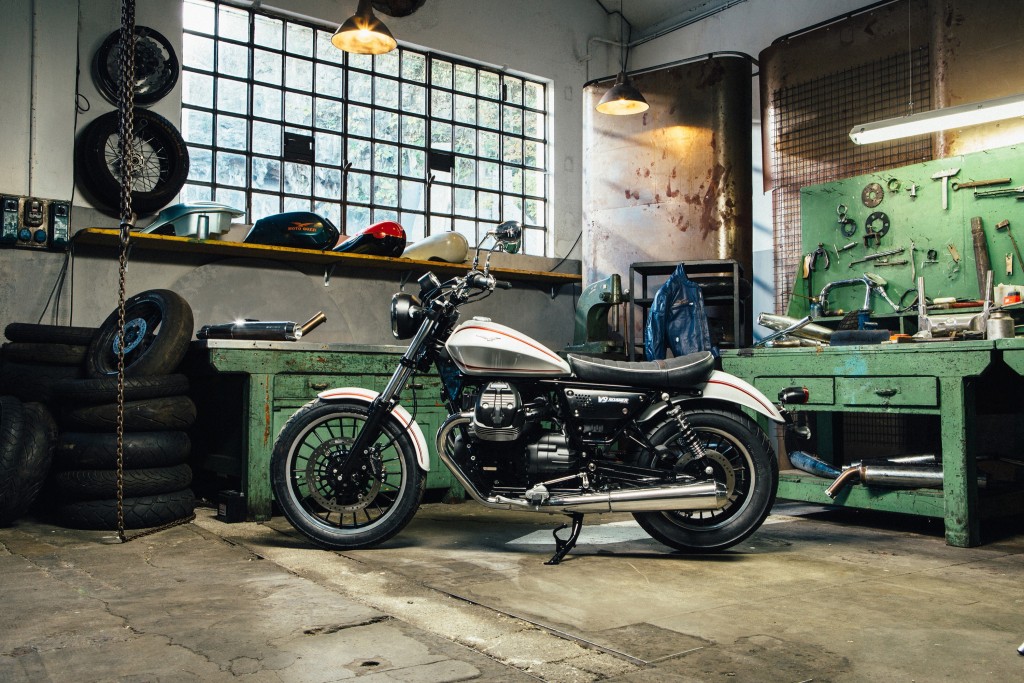 V9 Roamer
The V9 Roamer is an elegant cruiser styled from the legacy of its predecessors. Created with style in mind the V9 Roamer features gloss pearl paint scheme which have been coupled with chrome mechanical details which is essentially Moto Guzzi. This universal mid-range Cruiser allows you to follow your heart and roam. The V9 Roamer will be available in "Giallo Solare", "Bianco Classico" and "Rosso Rubino" with a recommended ride away price of $16.5K.
V9 Bobber
The famous minimalistic style of the Bobber which was made famous in the United States post World War Two has been reincarnated by Moto Guzzi in order to create the V9 Bobber. The fusion of blacked out mechanical details, matte colour scheme, 16" matte black rims with an oversized 130 mm front tyre and blacked out exhaust weld a distinctive character which is un mistakable. If you are looking for a little bit of soul, look no further. The V9 Bobber will be available in "Nero Massiccio" with yellow highlights which adorn the tank and guard and "Grigio Sport" with red highlights which also adorn the tank and guard. The V9 Bobber will have a recommended ride away price of $16.5K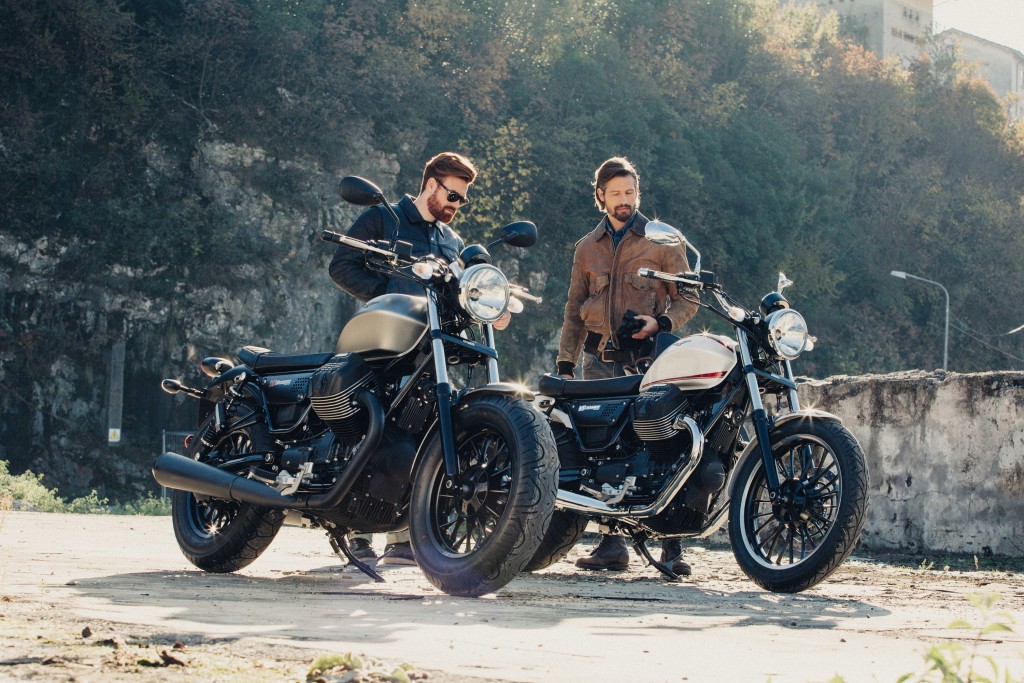 More information on these two new mid-size cruisers from Moto Guzzi can be found at www.motoguzzi.com.au. To receive all the latest information customers are encouraged to register their interest on the V9 model pages of the Moto Guzzi website.