Sydney Q&A With Wayne Gardner & Screening of WAYNE Tonight!
WAYNE, the feature documentary about Wayne Gardner, will screen tonight at a special Q&A event at the Hayden Orpheum Picture Palace, 380 Military Rd, Cremorne, at 7:15pm tonight. More info and ticket purchase is in the link below. Tickets also available at venue and it is suggested you arrive at 6:30pm as screening starts at 7:15pm sharp…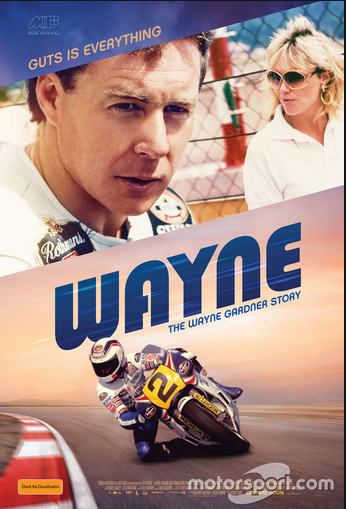 Directed by Jeremy Sims (Last Cab To Darwin) and produced by Matthew Metcalfe and Fraser Brown (McLaren), WAYNE is an inspiring and wild cinematic ride through the life of a true Aussie legend. With girlfriend Donna Forbes never far from his side, Wayne's remarkable journey takes him from a $5.00 dirtbike in Wollongong to the pinnacle of his sport, finding success on racing circuits around the world. In 1987 Wayne becomes the first Australian to win the World Motorcycle Grand Prix, and with it, the hearts of all Australians.
The trailer is now available to view online here. This thrilling documentary also features interviews with icons from the sport's 'golden age' including Eddie Lawson, Wayne Rainey, Mick Doohan and Kevin Schwantz.
Hayden Orpheum Picture Palace, Cremorne will host a Sydney Premiere on tonight with Wayne Gardner in attendance, where we will be interviewing Wayne and Jeremy Sims, before a hometown screening in Wollongong takes place tomorrow on Tuesday 7th August.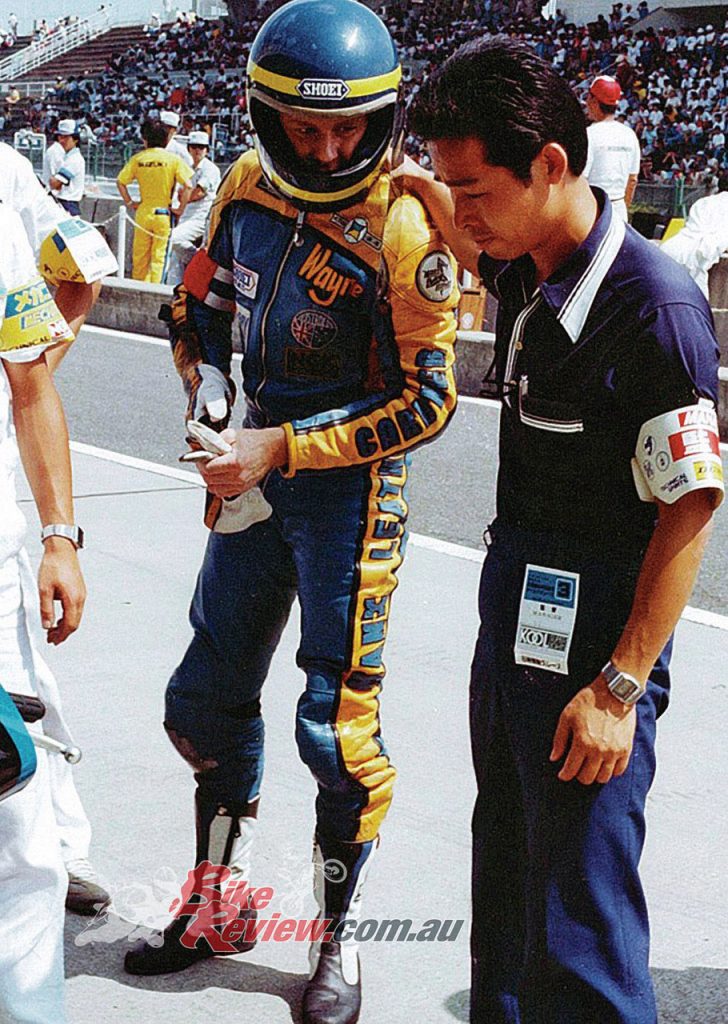 "Wayne Gardner's wild ride to the top of motorcycling's premier class is an adventure for the big screen. Matthew Metcalfe and Fraser Brown knew this captivating story would excite audiences, and director Jeremy Sims has perfectly captured the incredible experiences of Wayne and Donna, taking viewers behind the scenes on this adrenalin fuelled journey," said Transmission Films Joint Managing Directors Andrew Mackie and Richard Payten.
WAYNE Special Event Screenings
Sydney
Q&A Screening: Monday 6th August 2018 at 7.15pm
Hayden Orpheum Picture Palace, 380 Military Rd, Cremorne
Tickets on sale here:
Wollongong
Q&A Screening: Tuesday 7th August 2018 at 6.30pm
Event Cinemas Wollongong, 68 Burelli St, Wollongong
Tickets on sale here: