WSS: Lachlan Epis heads to Aragon
After rounds in Australia and Thailand Lachlan Epis and his crew have moved to Europe. The Response RE team have reached the early goals set with a steady improvement of rider and bike. They are moving step by step closer to the fast and competitive teams and given Locky's age and experience the road has been almost incident free.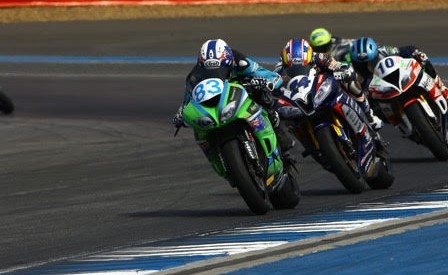 The Motorland Aragón track although not new to Locky offers exciting prospects in the WSS class.
"I've tested there at the beginning of last year and raced in the European Stock 600 class as well," said Lachlan Epis, "The track is full on and challenging with blind downhill corners, some technical stuff and a blend of fast corners"
In Thailand Locky's improvement was a solid, progressive three second from the first free practice session to qualifying. Only one other rider was able to produce that type of result.
With that in mind and understanding that the Motorland complex isn't unseen Lachlan Epis commented, "It is too early in this learning year to start thinking moving further up the results but at every track I want to be closer in lap times and total race time then the round previous so I know we are improving."