YMI Supersport 300, Khouri from McDonald & Jhonston
In the YMI Supersport 300 class it was complete domination from the start of the weekend to the last race by Addicted To Track's Harry Khouri, winning all three races. Words & Pics: MA
There was plenty of action behind Khouri, at one stage more than a dozen riders were battling for second and third. The Bare Bird's Laura Brown and WNR's Ben Baker controlled the early stages of the race in second and third, before being bombard by a cavalcade of riders in the final laps both losing out to former OJC competitor, GTR MotoStars Team's Archie McDonald and Proworx Kawasaki rider Luke Power.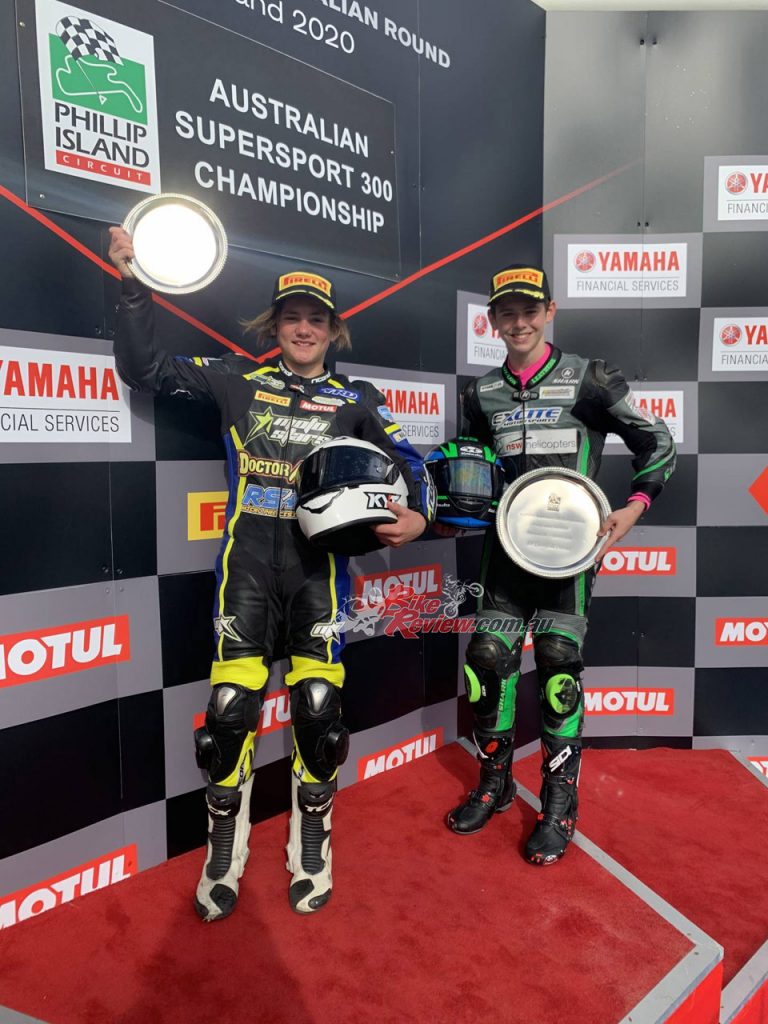 Harry Khouri was too good at Phillip Island, while at the podium the emotion of his superb efforts got the better of  Archie McDonald breaking down in tears of happiness, and he had plenty of fans including his old race buddies from the Oceania Junior Cup to cheer him as he jumped off the bike.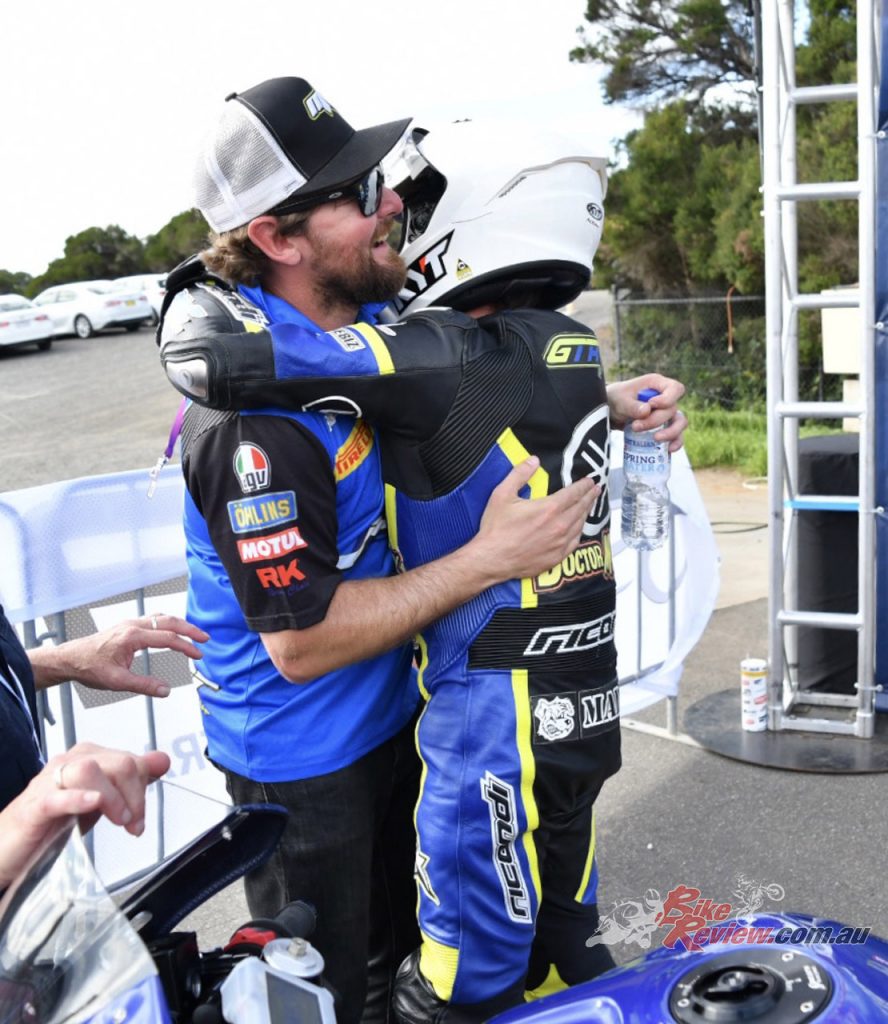 At the interview with ASBK TV's executive producer and host, Emma Notarfrancesco, McDonald explained the tears of joy as "Just the water I was drinking," with a smirk. "There was a lot of hard effort put into it, I just come around MG and went right around them and was really happy".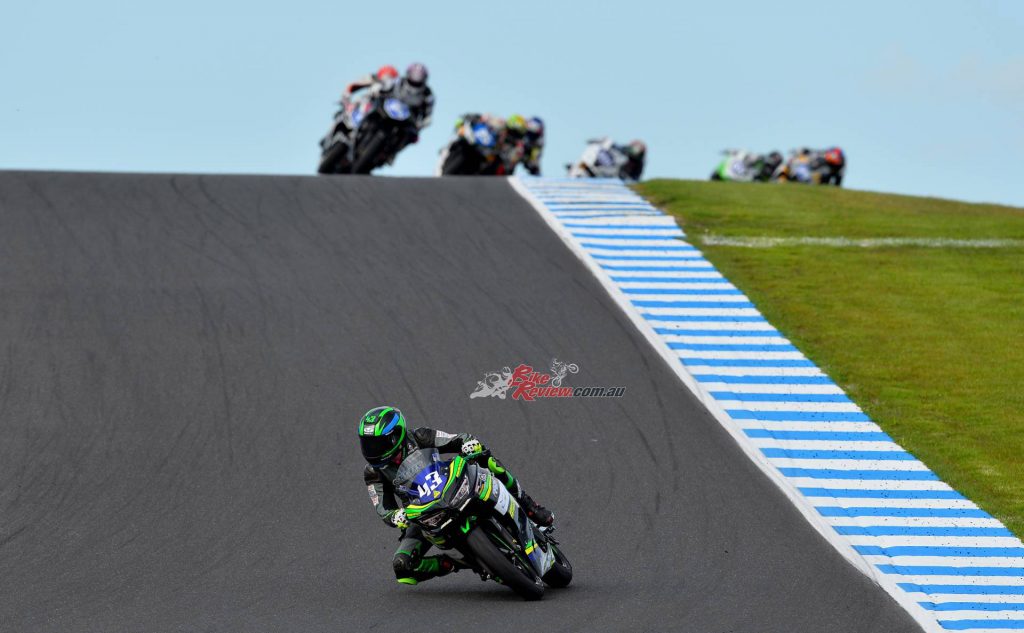 Khouri was very pleased with his three victories. "The start of the race Benny got an amazing start and it was a great race and hopefully those guys that crashed are OK".
---
YMI Supersport 300 Race Three Results


---
Australian Supersport 300 Championship Points

---
---