Kabuto's RT-33 helmets are a great mid-range option, that ticks all the boxes, from style and comfort through to weight and price-point. Review: Kris Hodgson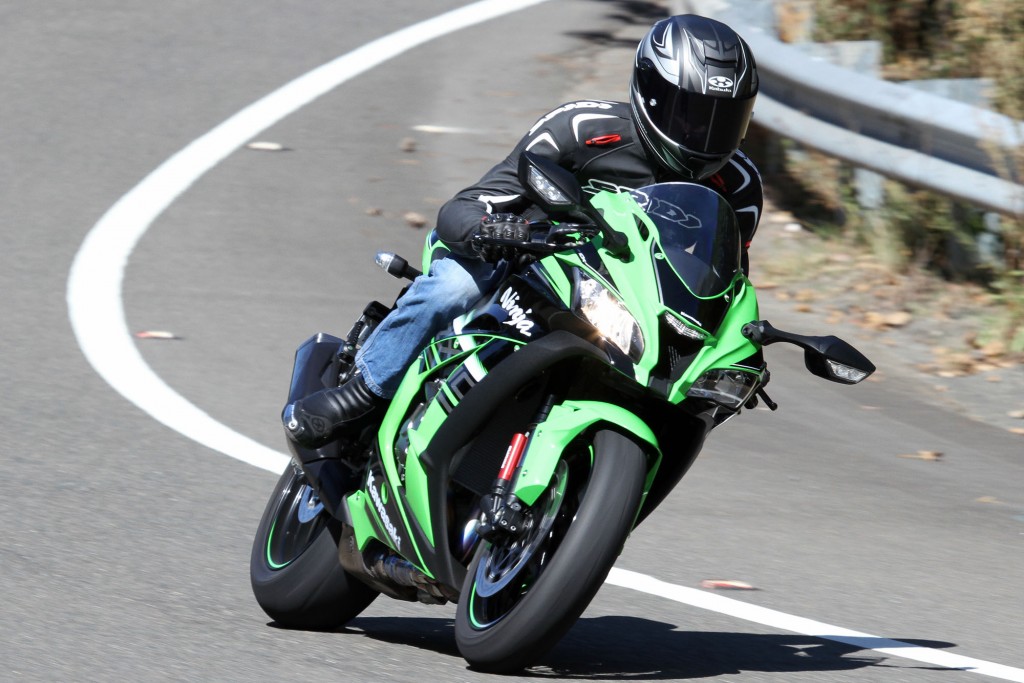 When the Kabuto RT-33 Rapid in Flat Black/Silver arrived I was pleasantly surprised. I hadn't tried this helmet manufacturer before and it's an impressive offering.
First I'll take you through the helmets features though, then give my overall impressions so far.
The Kabuto RT-33 features the 'ACT EVO/R' shell technology, which includes the brand's Wake Stabiliser technology and wind tunnel design, aiming to ensure a smooth un-buffeted ride, with the helmet cutting through the air cleanly. The Max Vision shield also comes standard with tear off posts, and is easy and quick to switch. It offers the ability to fit larger Pinlock internal lenses (not included) to prevent condensation, ensuring maximum vision at all times.
ACT stands for Advanced Composite Technology, made up of hyper glass fibre, high-strength organic synthesis fibre, high-strength/high modulus organic synthesis fibre, high-tensile organic synthesis fibre and a final layer of hyper glass fibre. Sounds impressive!
The interior lining is all fully removable, with Kabuto offering various sizes of linings to help people get the most comfortable fit for their helmet, with a fitting guide included with the helmet providing some good pointers on what may work for you.
The Top Aero ventilation system also offers good air flow, with air being scooped into the front vent, as well as flowing over the back of the helmet, where it creates a negative pressure area that sucks warm air out of the helmet.
KABUTO RT-33 IMPRESSION:
Putting the helmet on it was a great fit, having used the head size in cm measurement to go by the Kabuto sizes. As we were spending the day testing a Kawasaki ZX-10R I was also wearing the helmet for extended periods of several hours at a time, which meant I could ensure the helmet didn't become uncomfortable after a certain amount of time, or with ongoing pressure on the helmet while riding (from the wind). Neither of these problems came about which was a relief and speaks to good helmet design, and that these helmets suit my head shape!
One of the most noticeable first impressions was that the Kabuto RT-33 is a light helmet. It's not the lightest I've ever held, but it's light for its market segment and puts it in good stead as a track/sport/touring helmet.
The weight of a helmet may not seem much of an issue if you're doing shorter rides, but at higher speeds on the track or on longer rides – especially touring – a light helmet will help with neck strain, although aerodynamics also come into the equation as well (including your bike's screen if it has one).
Airflow was also good, with the two front (one chin, one forehead) vents open, along with the rear vent that helps vent warm air out the rear of the helmet. There's not a heap of buffeting but it does occasionally happen, although it varied from bike to bike. On the ZX-10R there was no issue. On my Daytona 675 with a double bubble screen I noticed it a few times on the freeway at 110km/h, but it wasn't a consistent ongoing problem.
The visor system is also a very snazzy feature. The visor actually has a push button on each side that you depress to click the visor out of the helmet locks. It doesn't get much easier than that! Adding a different visor is already relatively easy, you align the visor and slide the locking mechanism back into place. It's so smooth I didn't realise I had the visor locked back in the first few times!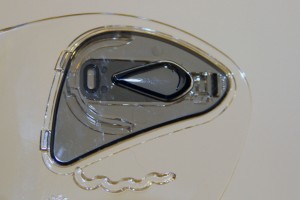 This came into play fitting the Kabuto Visor – Dark Tint (sold separately) that we received with the helmet, which is a regular (non reflective) tinted visor, although additional visor options in Iridium are available if that's your preference. I tend to prefer the dark tint visors as they give better vision is low light conditions, so I can use them in more conditions before needing to swap back to my clear visor.
My overall impression of the helmet is being very impressed. The sizing and fit straight out of the box is great. It's very snug and supportive, without creating any pain, and the chin strap is well designed, with a button that helps hold everything up and out of the wind.
Vision through the visor is good, I can just see the edges of the visor and where the helmet starts if I'm looking and the field of view is expansive and leaves little to be desired. I just need to grab a Pinlock and I'll be sorted for winter as well, although in the wet weather we've had coming into autumn I haven't had particularly bad condensation on the inside of the visor. The fact these visors are designed to fit one is also a major boon. Once you've gone Pinlock it's hard to go back – it takes the stress out of cold and wet weather and improves safety as a result!
The Mat Black Silver is also a cool design without going crazy and everything from the vents to the visor is easy to use. At $549.95 RRP this is a good value option that competes with the big names and ticks all the boxes for me.
Special Thanks: Moto National Accessories. motonational.com.au
The Verdict | Product Review: Kabuto RT-33 Helmet