The Quad Lock mount and phone case system offers a flexible and safe mounting option for using your phone as an on-bike navigation system. Review by Kris Hodgson
I may be somewhat old fashioned when it comes to navigation on a motorcycle, and indeed mobile phone use, as I don't – yet –  have a hands-free system set up for my helmet (ideally for recording audio while riding), although it is on the list. In fact I've been known to sticky tape a post-it to my tank for directions.
So when Andrew from McLeod Accessories asked me if I'd be interested in trying out the Quad Lock system I was extremely interested. It's essentially a phone mounting system that uses a special case to secure your phone off your triple-clamp or 'bars.
Now as you'll see from my installation, it wasn't perfectly suited to my bike according to the recommended installation point, however it does work and there's plenty of adjustability, making for a flexible installation.
First up the Quad Lock Mount and Quad Lock Phone Case are purchased separately, so make sure you get the right phone case! It also means you can move the mount between bikes if you upgrade, as it's a simple system, or alternatively just buy a new case when you upgrade your phone.
I'm also quite picky with the phone cases I purchase, I haven't had a broken screen in six years, and the Quad Lock case is certainly up to my standards. It's a more solid and harder material than the more rubber based cases I've used, but still offers great edge protection, and the phone is very secure.
If anything it's lower profile than the cases I've used, despite the rear Quad Lock mounting point, and the side buttons area easily pressed and give good feedback, so there's no loss in control of the phone. My Samsung S7 being waterproof means that it being out in the weather also isn't a concern which is a bonus.
The Quad Lock Mount is relatively simple and includes a number of different diameter mounting sleeves, while the arm pivots on a gearlike fixture that lets you choose the angle/orientation of both the arm and the phone mount. This gives plenty of flexibility for how you'd like the phone orientated.
This system also offers a number of different mount options, also for bicycles, running and in a car, so if you do choose to go with Quad Lock, there's a great range of mounts for different activities available.
The Quad Lock Motorcycle Mount is available for $89.90 RRP, while the Quad Lock Phone Case for a Samsung S7 was $39.95 RRP. For more information see the McLeod Accessories website, or the Australian Quad Lock website.

The install took about 15-minutes altogether, although, if your machine has a more ideal mounting point, it'll probably take less time. See below for a step by step guide:
Quad Lock Phone Mount Installation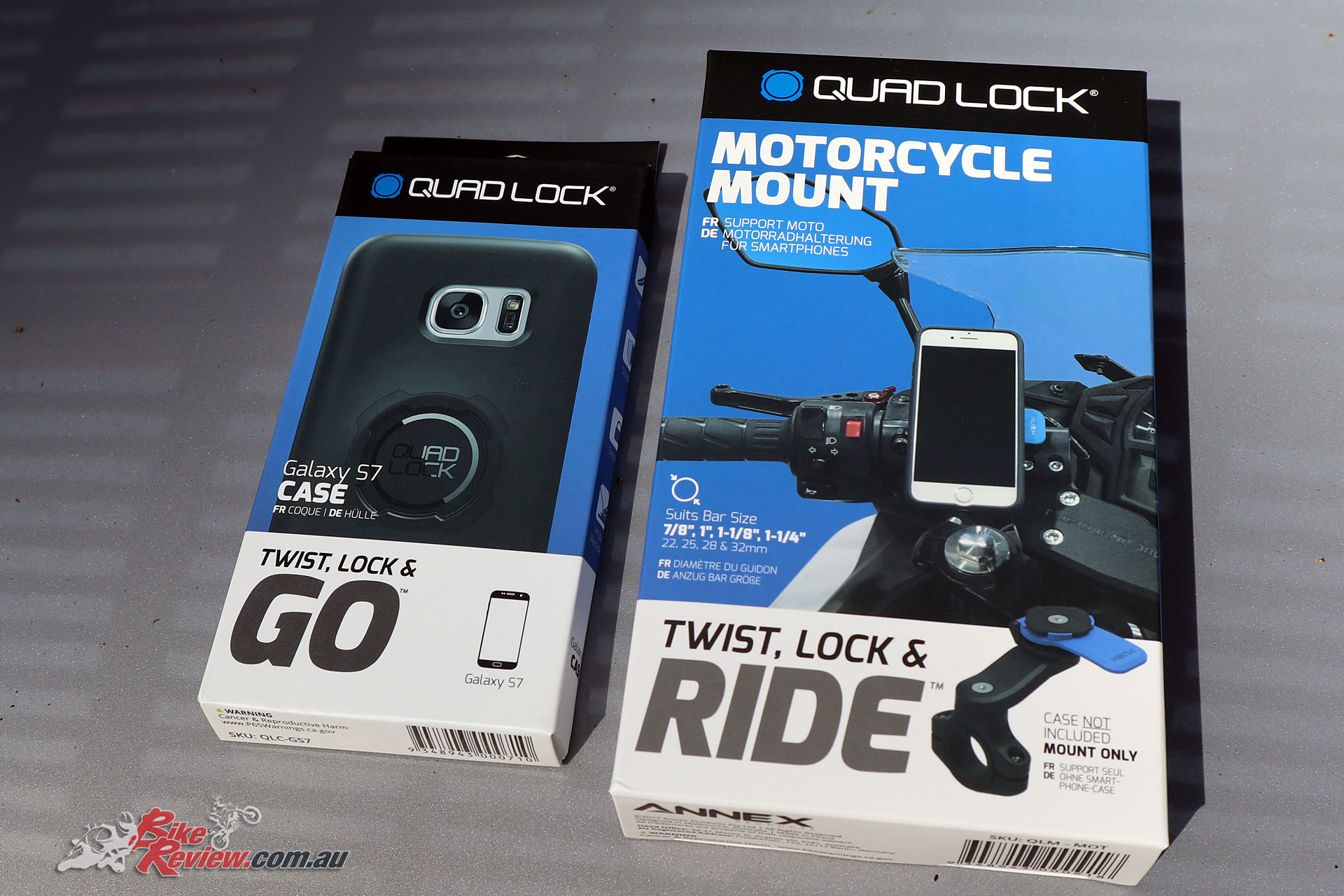 Make sure you buy both the Motorcycle Mount, as well as the Phone Case for your specific phone!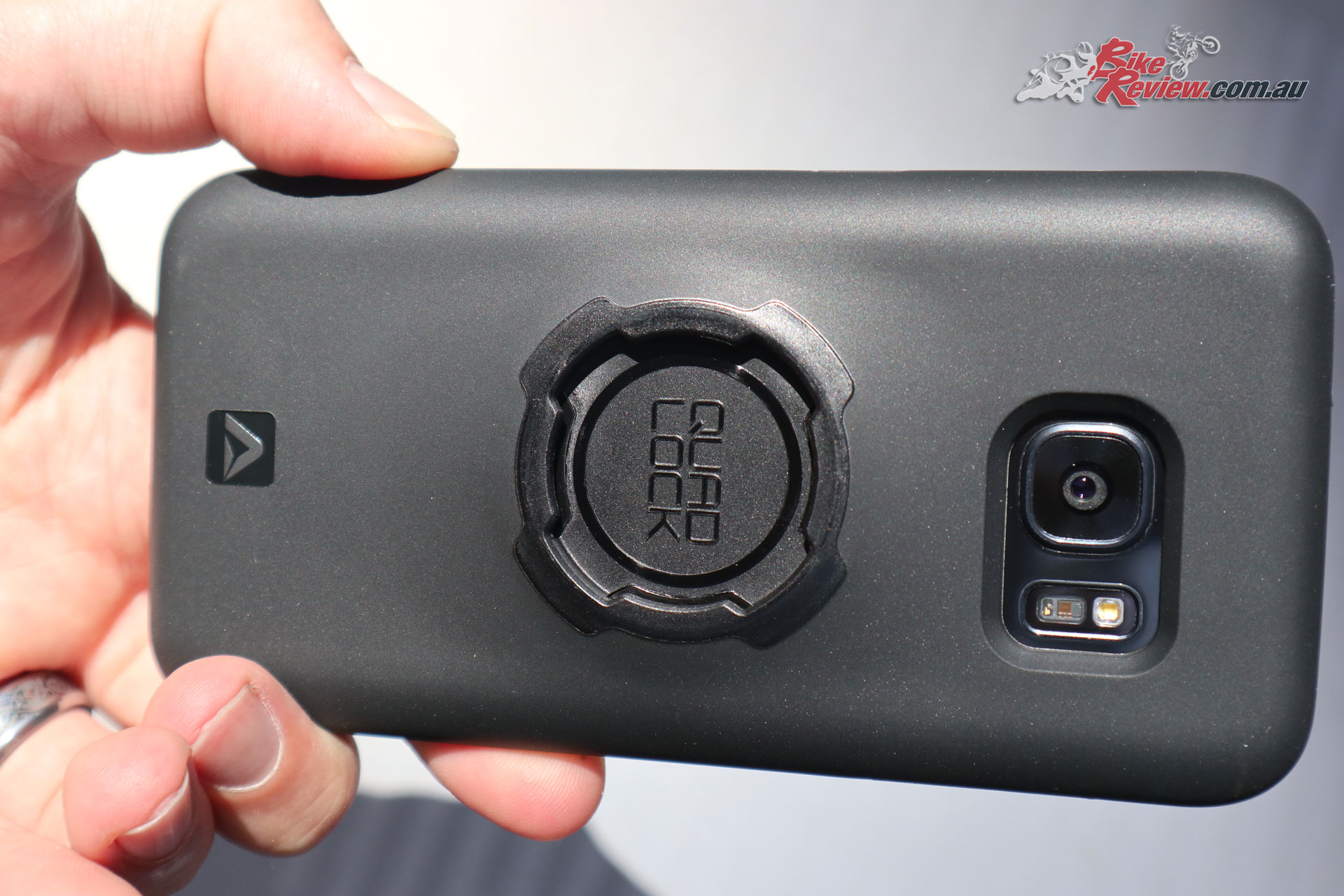 Here's the case fitted to my Samsung Galaxy S7 phone. It's a great secure fit, and a nice case, with good edge protection. It's a more rigid case than I normally use but should still offer good protection.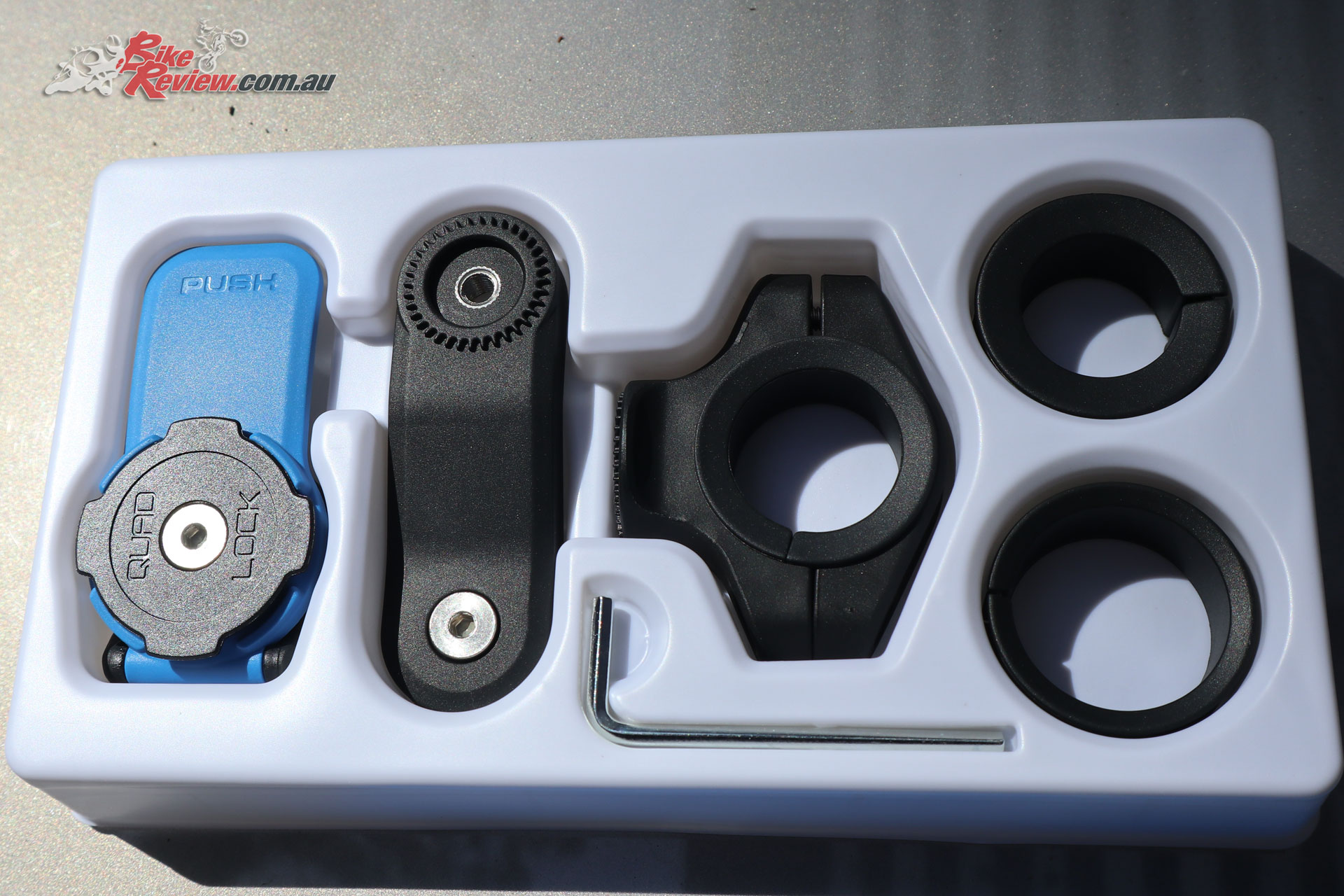 Here's what the Motorcycle Mount box contains. The mount, the arm and the 'bar/triple lock with different diameter sleeves. Also included is a Allen key, which means you have everything you need, even if you don't have tools at home.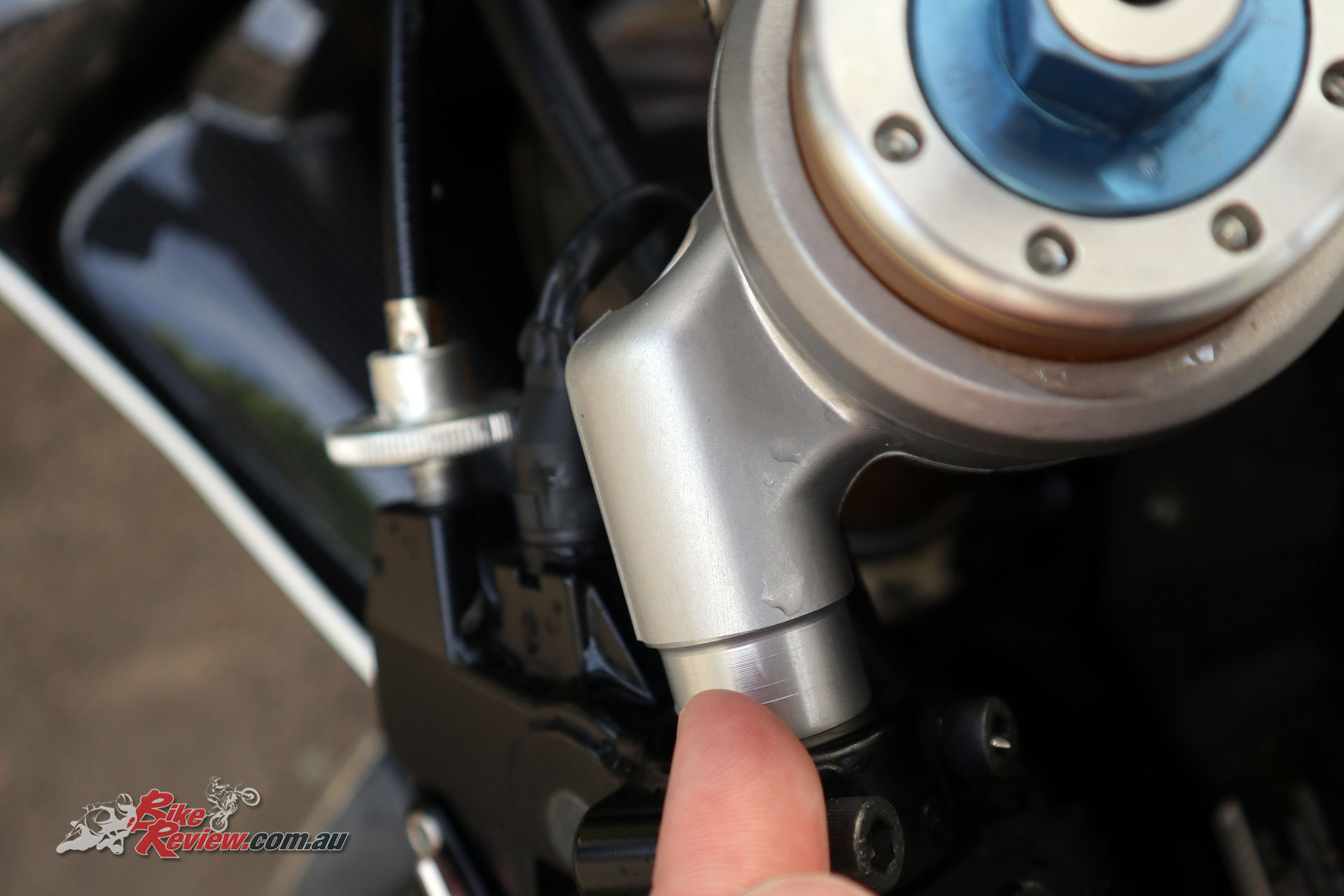 Pick your mounting point for the Quad Lock.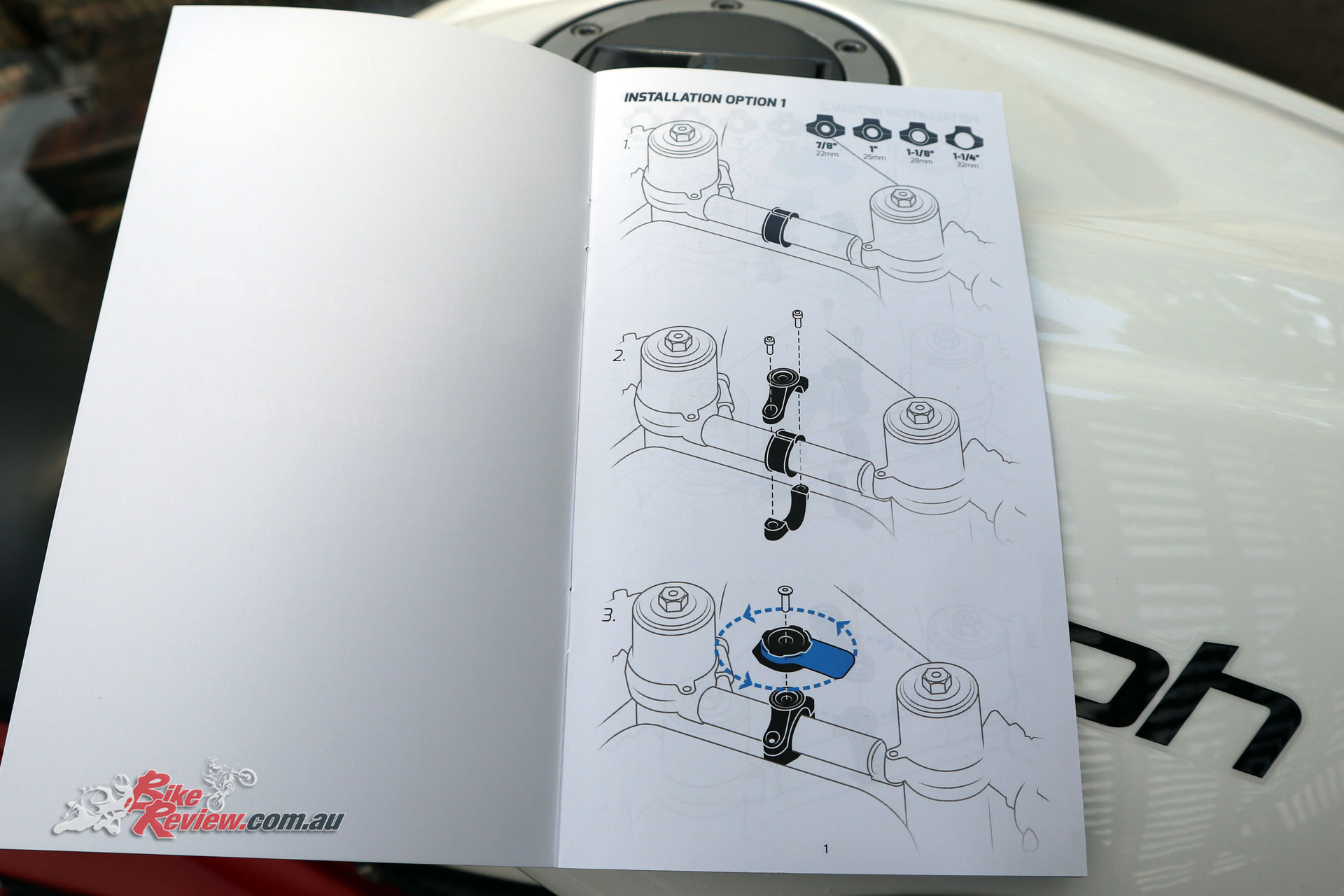 You can see how this varies from the recommended mounting point (pictured), but it'll depend on your machine. It still works for me! Plus it is also protected under the front fairing/screen where I have it, which will help reduce the likelihood of overheating with the screen on, and reduce the amount of sun on the screen.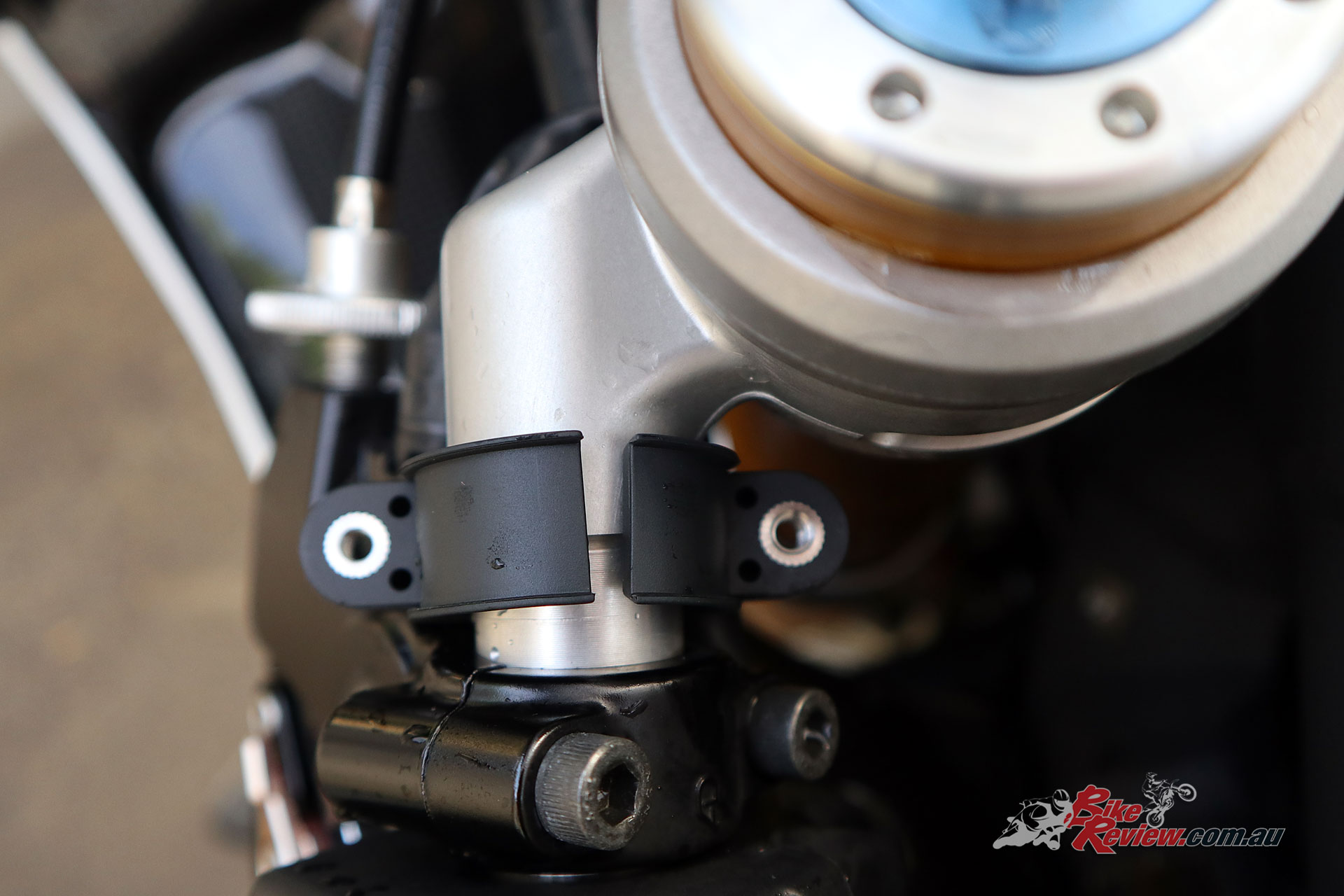 Here's the lower 'bar mount with the appropriate sleeve for this application.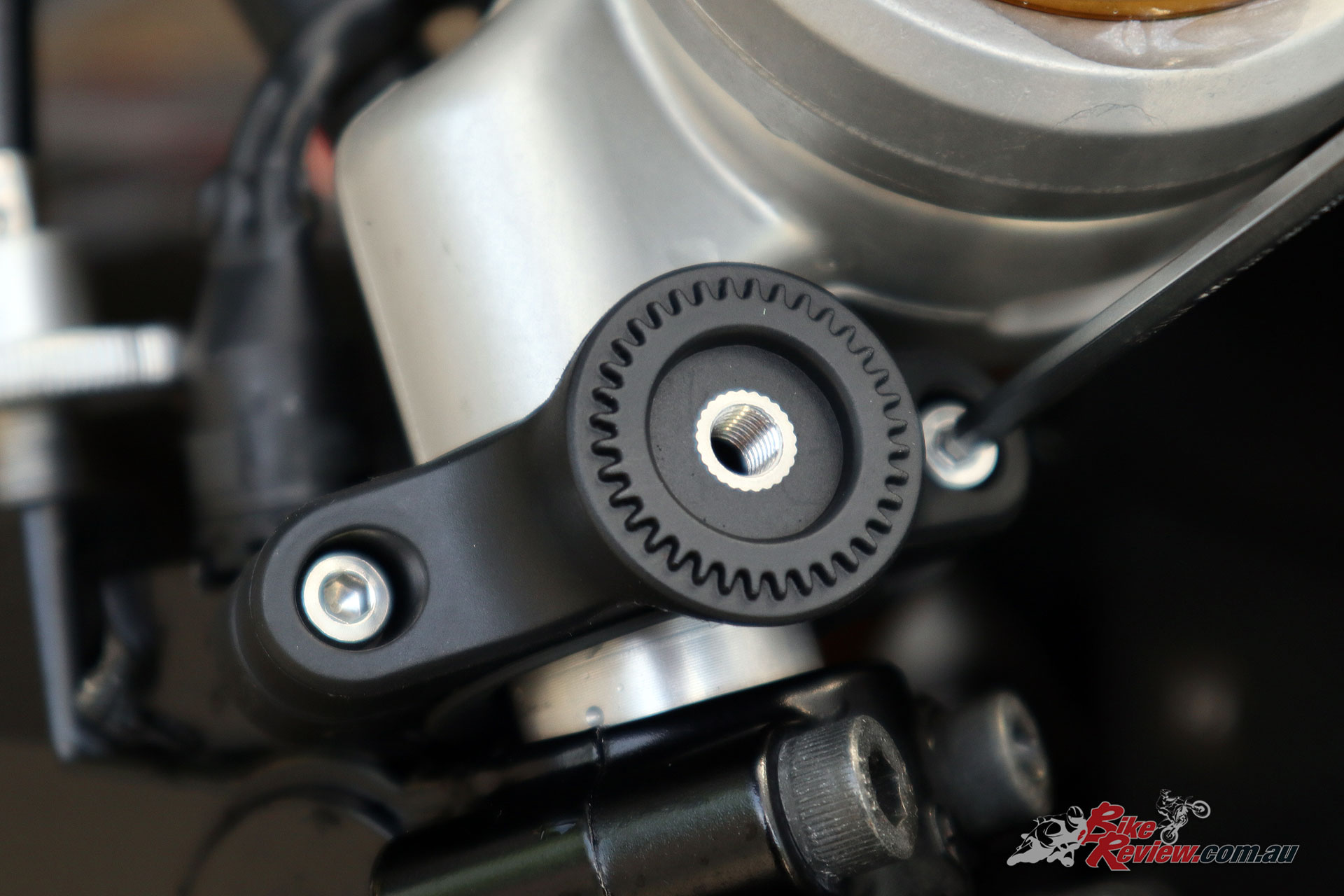 Slap on the top 'bar mount piece and tighten up those bolts. It's worth noting that some (not all) of these bolt heads were quite soft, so just be careful you've got the Allen key right in there to avoid stripping the bolt head. This is where the Quad Lock lost a point, in the build quality stakes for me.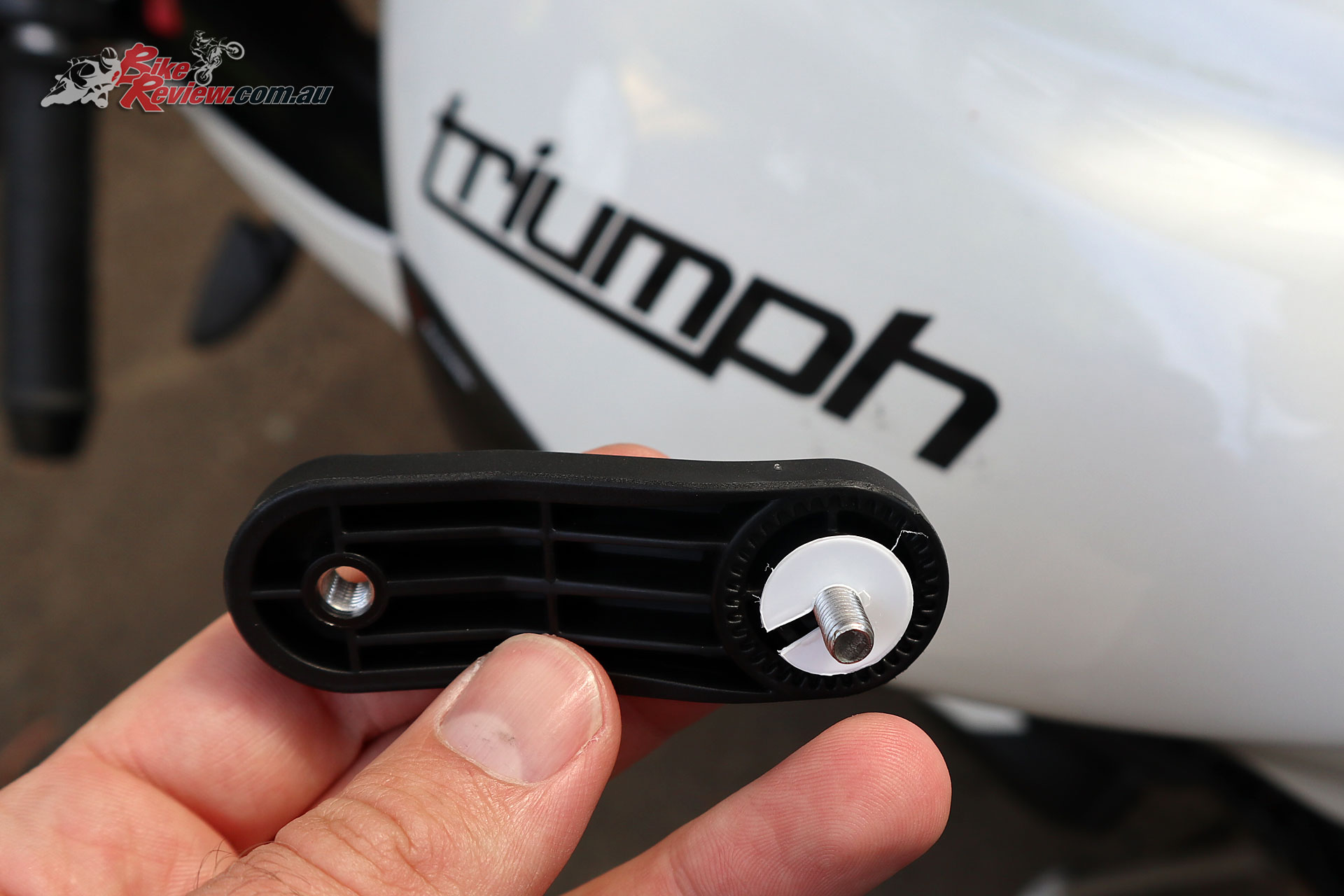 Next add the Quad Lock arm. This offers positioning options. Also remove that white tab, it's there to keep the bolt in place, in the box.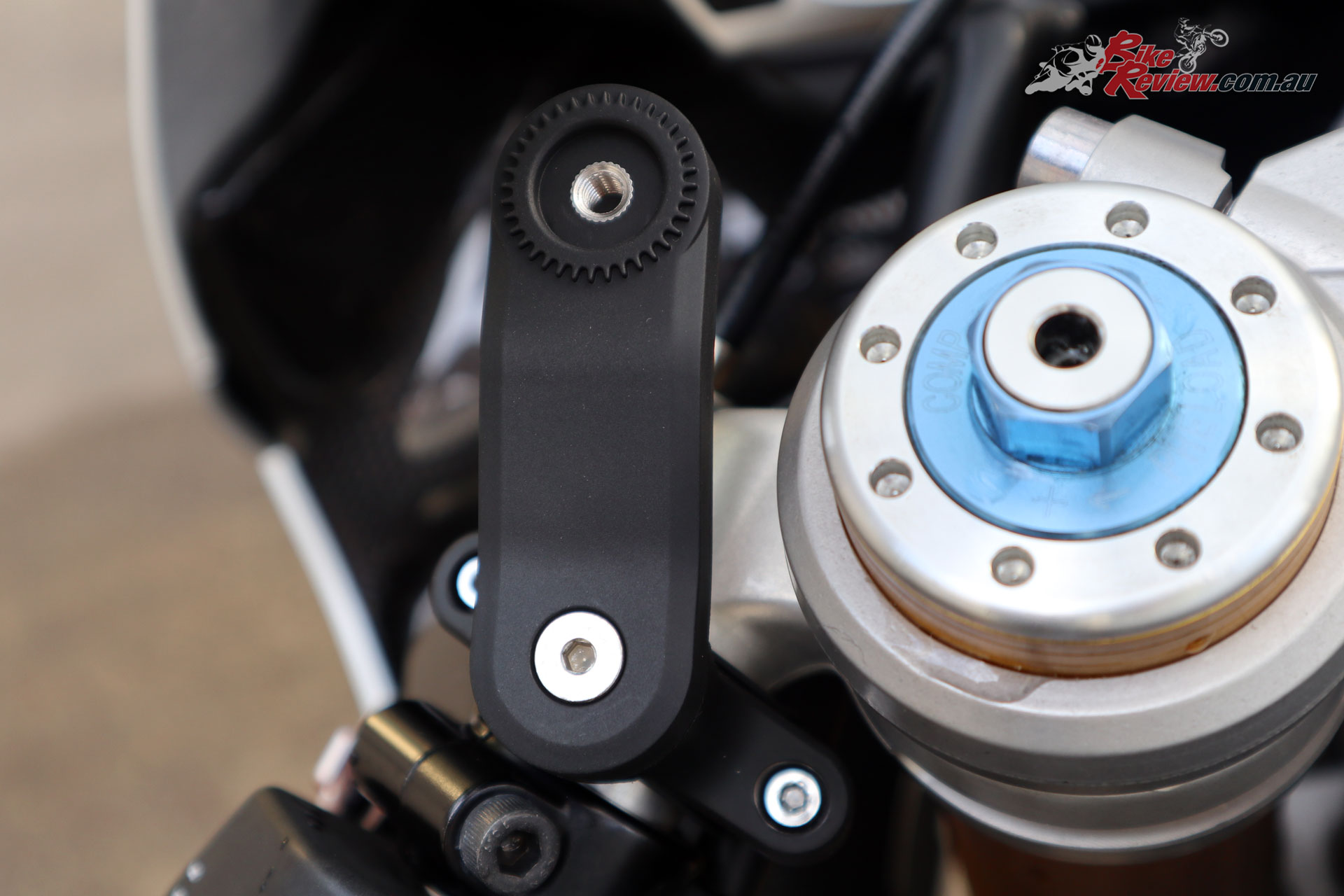 Fit the Quad Lock arm, keeping in mind the actual locking mechanism piece needs to be added as well.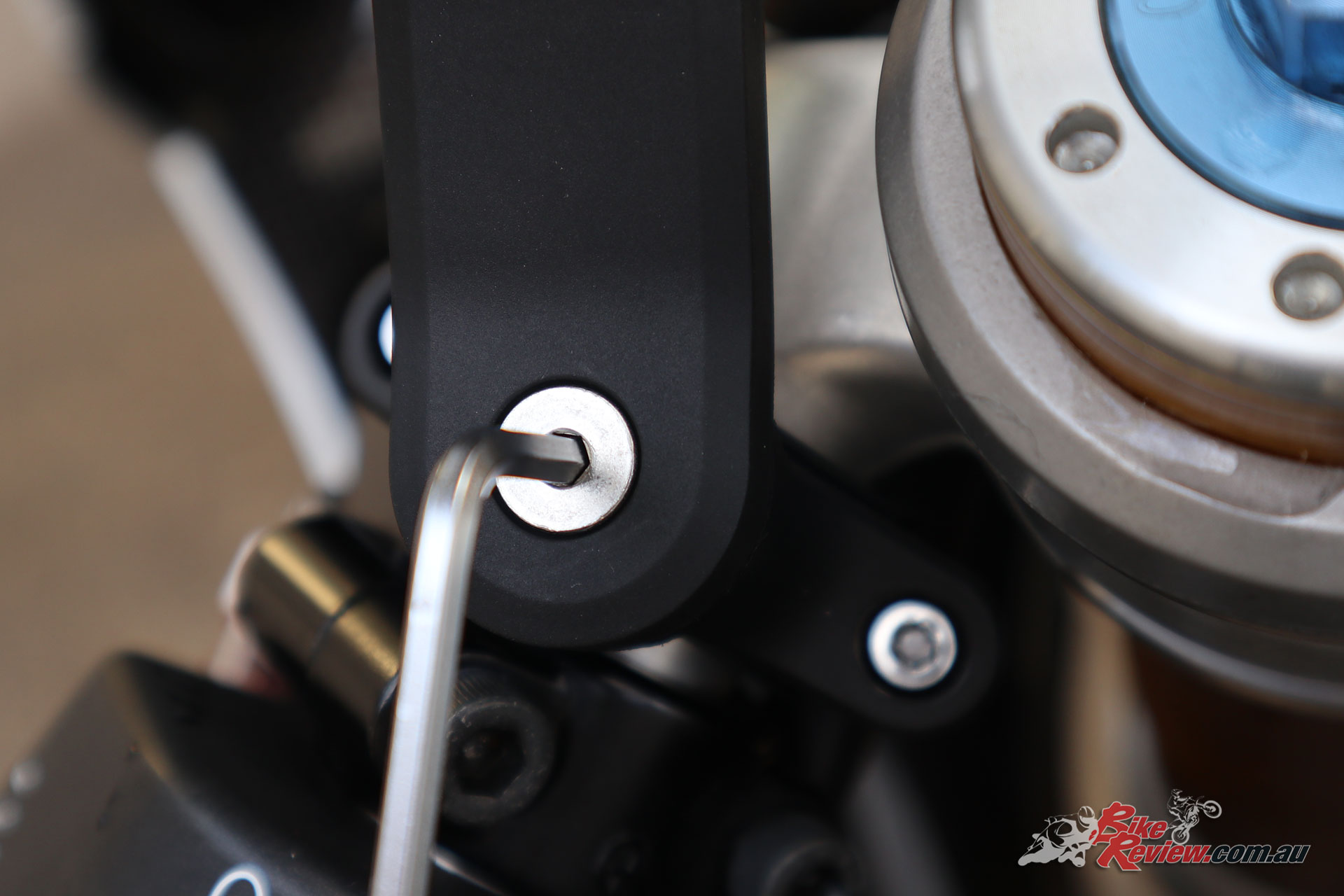 Tighten it up a little, but not enough that you can't adjust the position.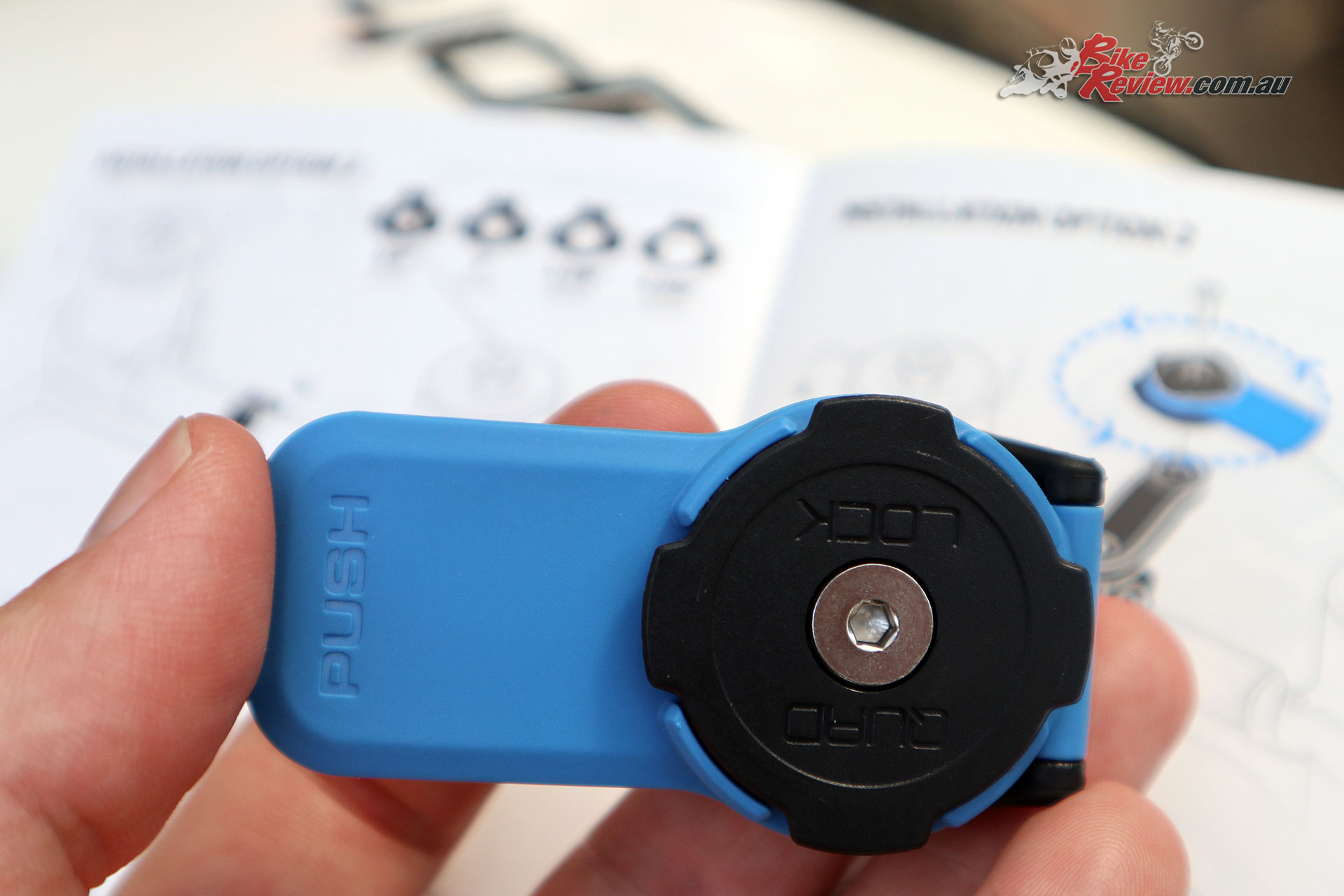 Here's the locking mechanism, it's simple but effective, the phone case goes onto the lock and is turned, creating a solid lock, that requires the tab to be pressed (where it says PUSH) to release the phone.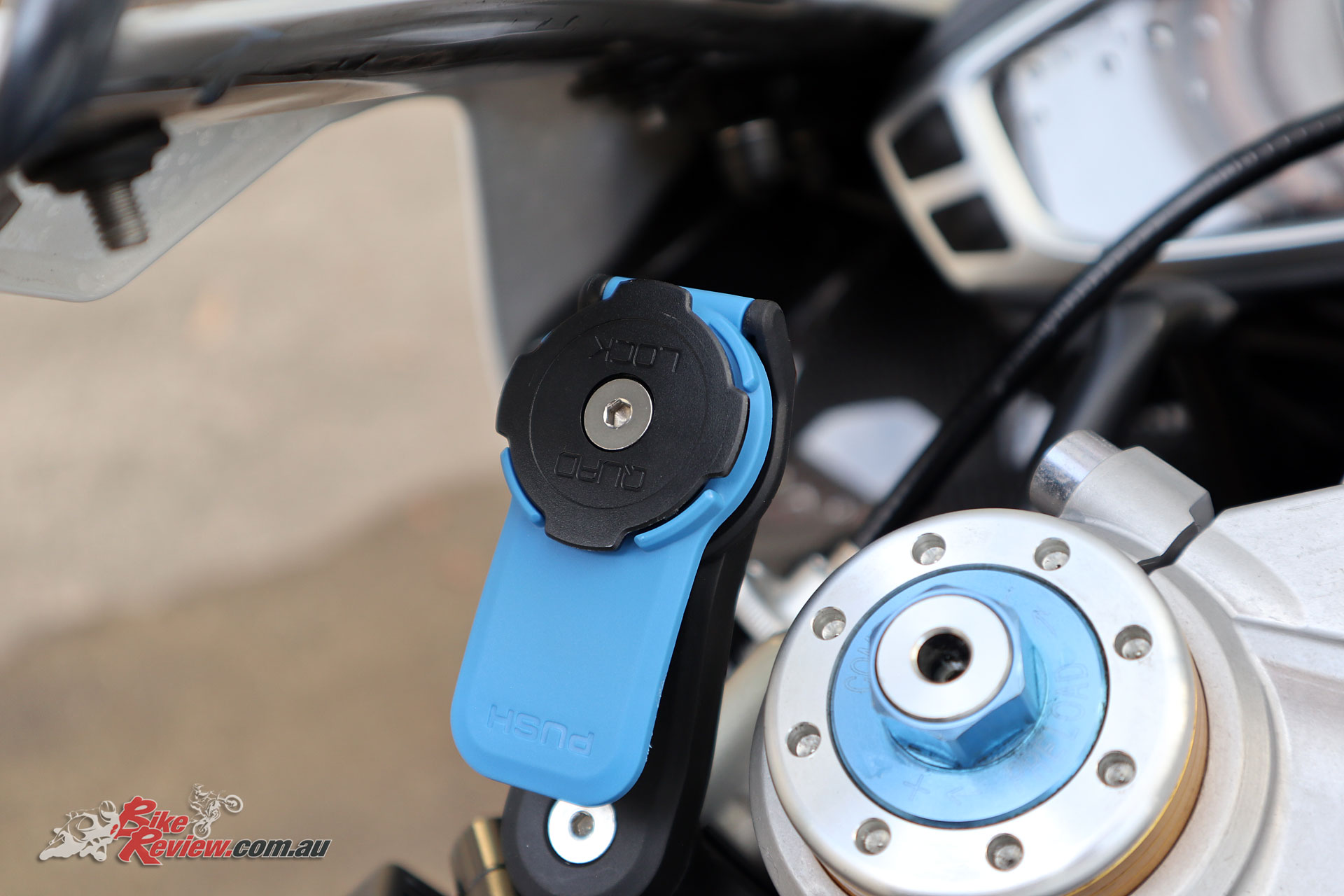 Here's the entire assembly fitted. It's important to play around with the orientation to make sure you can both fit the phone if there's tight clearances like with this install, and see the phone while riding. Both the bolt on the locking area can be loosened to the whole locking mechanism, while the arm bolt (below the Push tab) can also be loosened with the arm moved for different orientations. Once you're happy, tighten all the bolts up.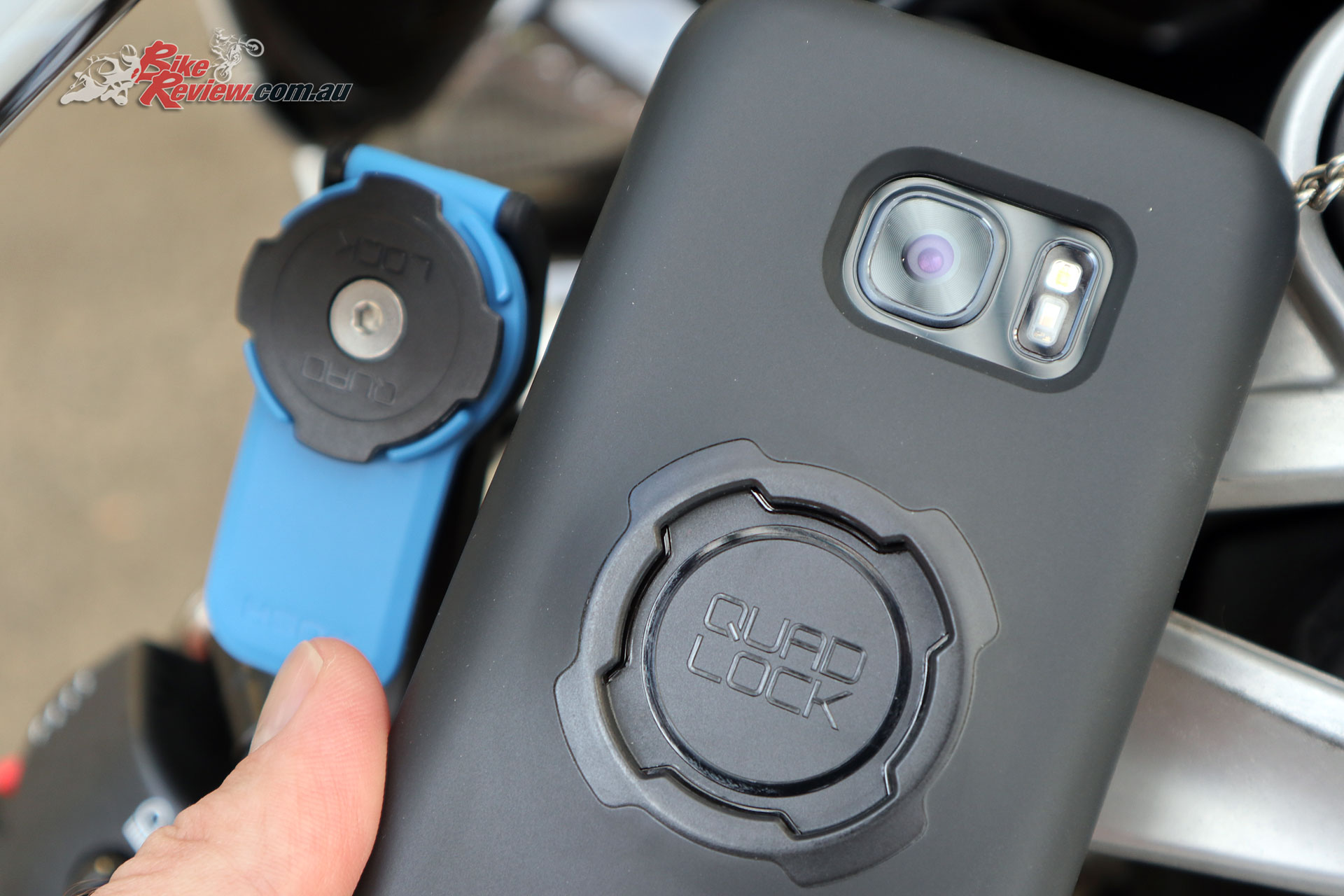 Ready to go, just place the phone over the Lock point and turn until it clicks into place.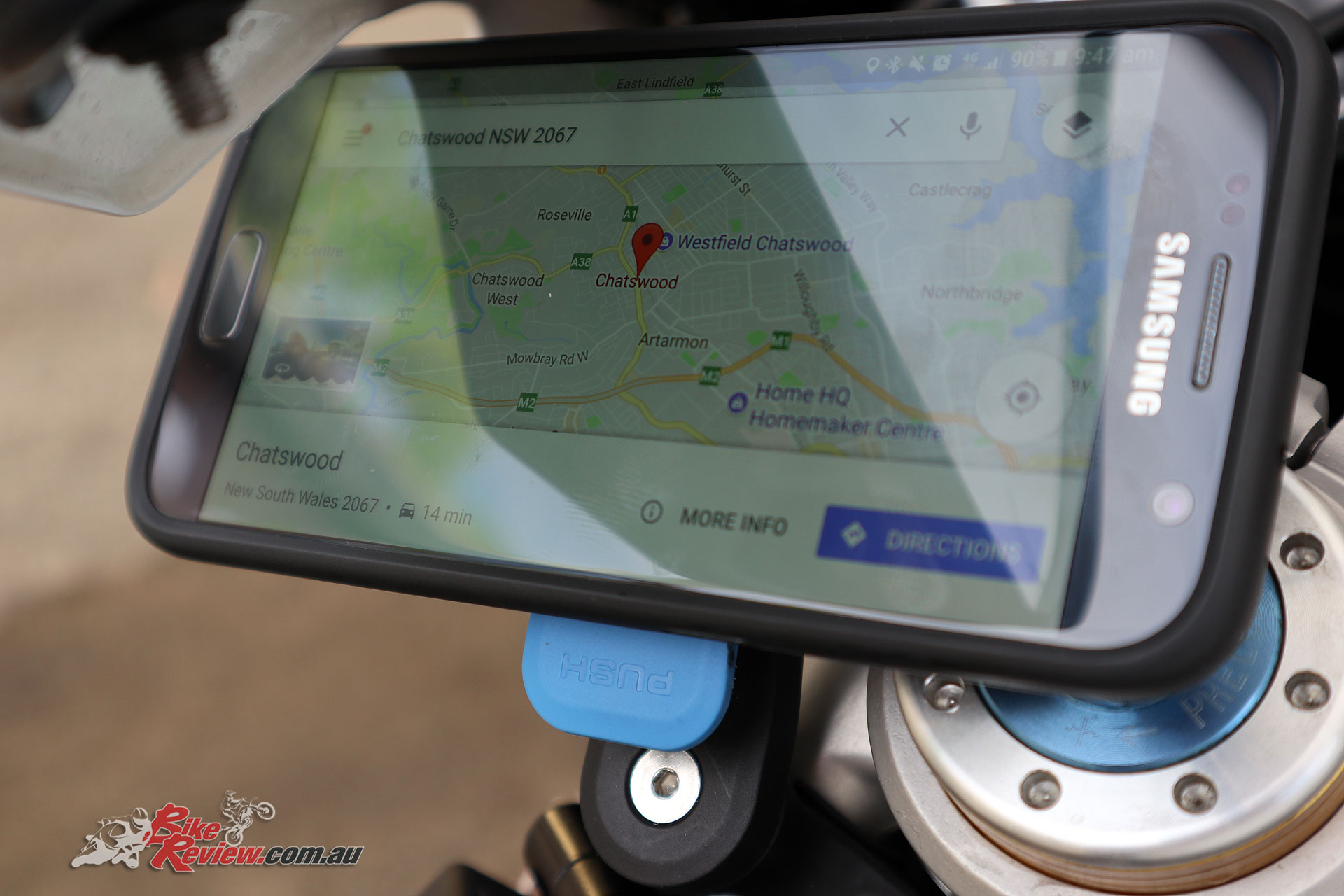 The Quad Lock with phone fitted to may Daytona 675 R. Obviously not quite the intended installation method, but it works!

The Verdict | Product Review: Quad Lock Phone Mount & Installation
The Quad Lock phone mounting system is a great, flexible and secure option for safely using your phone for GPS navigation while riding, which high quality components and great matching cases.