Over the past few years we have run various short tests on the Bridgestone Battlax Hypersport S21 tyre, here is a long term, 10,000km review for the daily rider... Test: Jack Maguire
In January 2019 I took a big step in my own journey as a motorcyclist. Getting my first pair of new hoops for my first roadbike ever. I fitted some Bridgestone Battlax Hypersport S21 tyres to my own personal daily ride, a 2016 Honda CBR300R…
Admittedly, I was a bit apprehensive about scrubbing them in. Jeff fitted them for me (thanks to Ian at Worthington's Motorcycles for letting us use the workshop), then it was time to ride. Watching videos on tips and tricks for riding with new tyres only had me sweating more about the thought of taking a corner that one step too far and sliding off… I really didn't need to worry. I've had these tyres for just shy of 12-months now and I am pleased to say that I haven't come off yet!
Even with the fresh tyres fitted, I felt quite comfortable on my CBR with the S21s. I spent my first day scrubbing in the tyres so that when the rain came later that week, I would feel comfortable and safe. Scrubbing them in was easier than I had anticipated, too. I'll be more confident next time.
I rode with some caution as anyone should on a fresh set of rubber, taking it slowly and gently into corners and holding back the urge to hoon – and came out safe on the other end.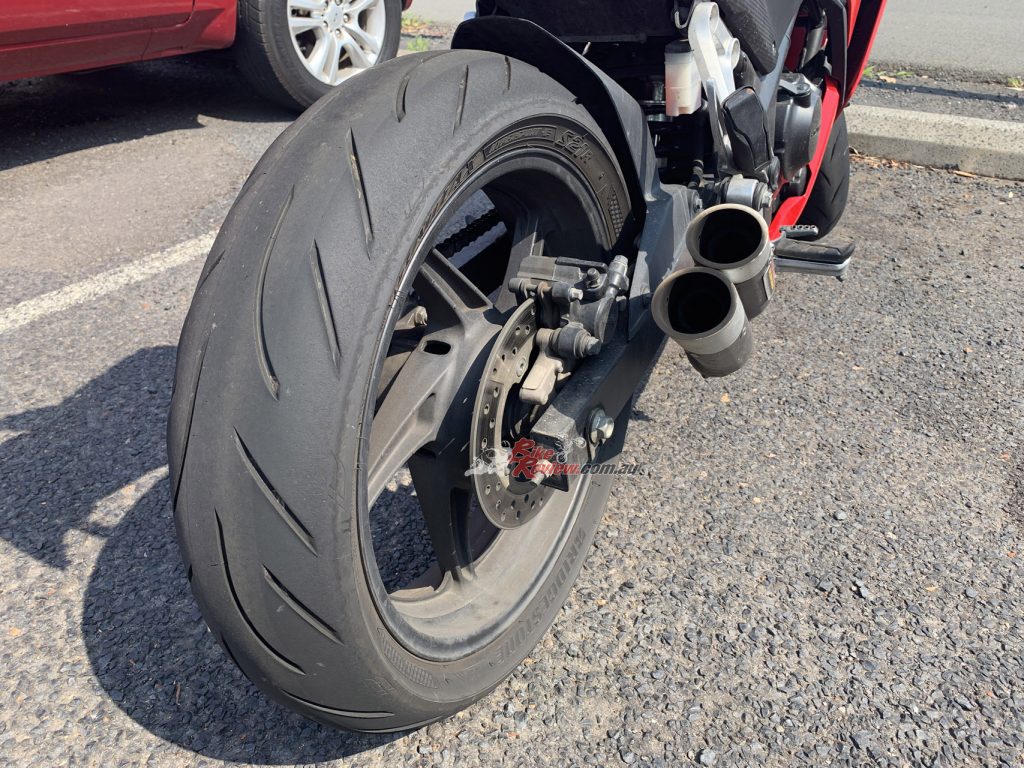 These tyres were a significant improvement from the old stockies that had come with the bike. The old tyres had flattened out, were becoming bald, and grip was just lacking in general.
The S21 tyre offered me a good balance between sporty riding and commuting, being more than capable of handling some twisties, hard braking and 'fast' straight line speeds (it's a 300 after all), but still offering me great comfort and safety when doing my daily rides to and from work and school, and just about anywhere. I ride seven days a week, the CBR is my only transport.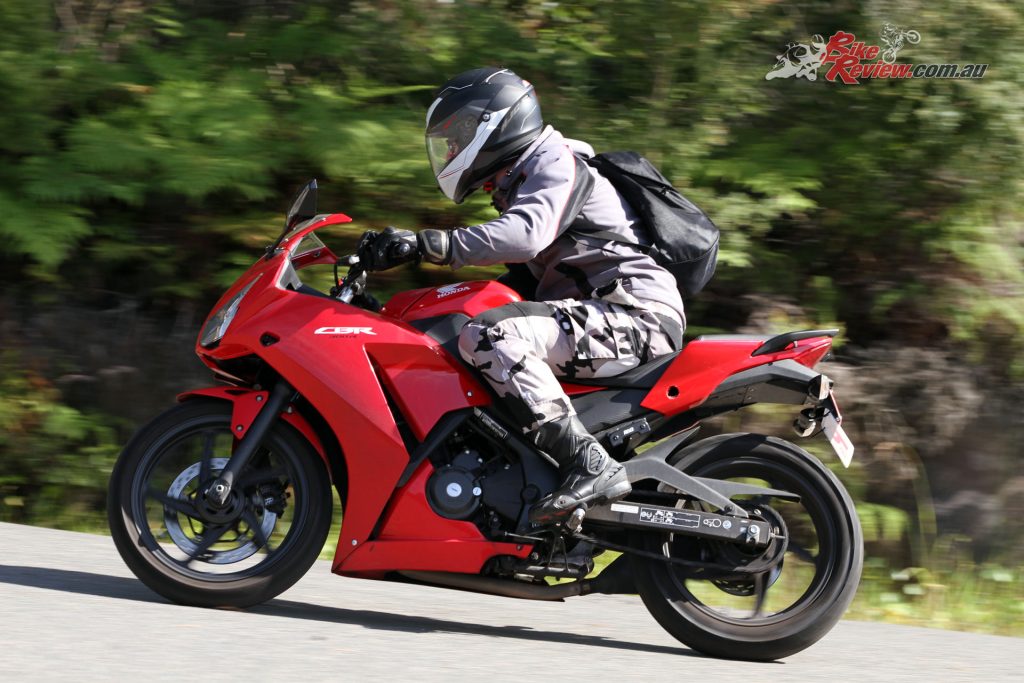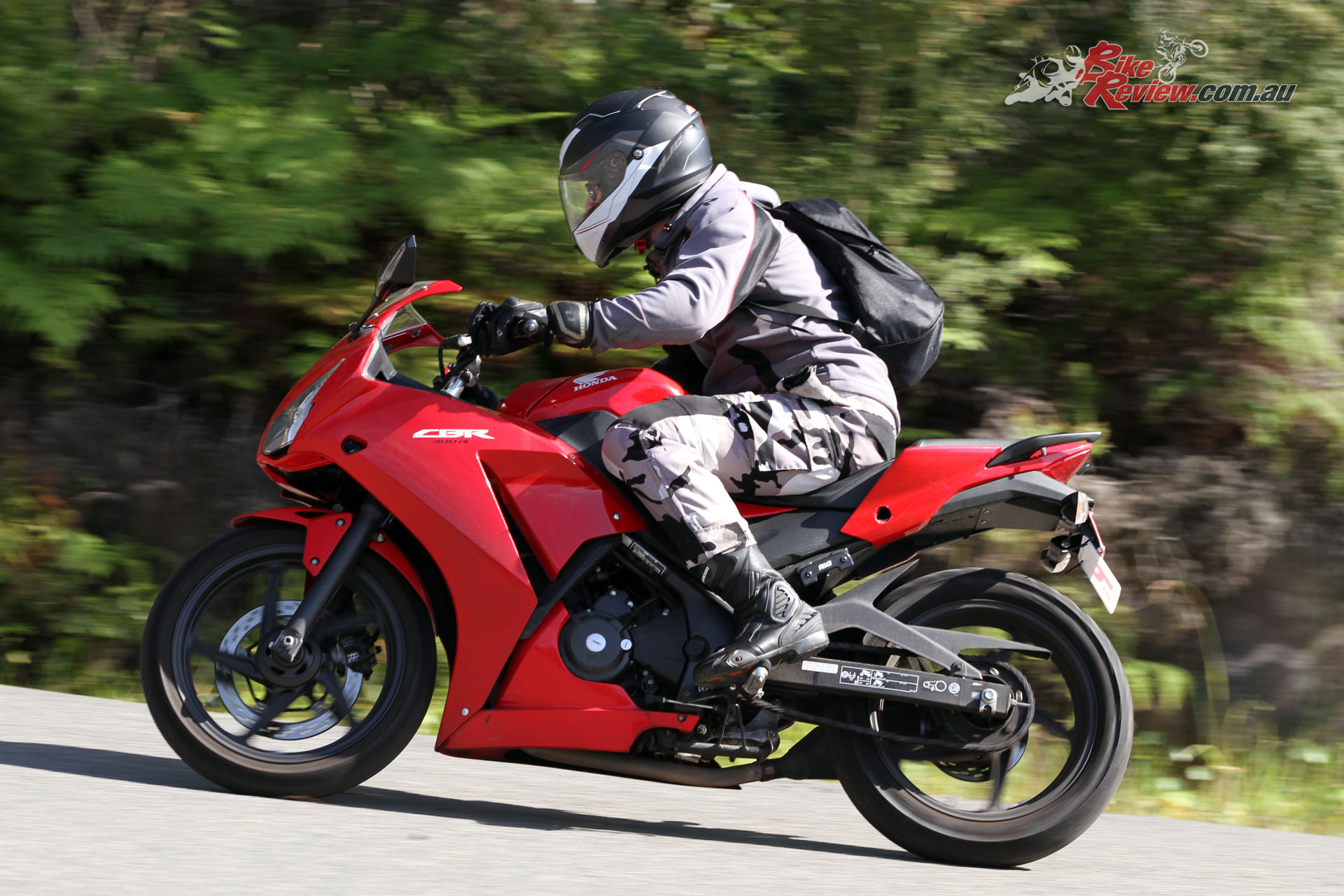 When the rain came a few days after fitting the new tyres to the bike, I got the butterflies in my stomach again. I had just overcome my fear of riding on new tyres but the added challenge of rain was still testing my nerves.
As soon as I rode off into the rain and leaned into the first corner I was immediately surprised. Easy as pi. The grip was far superior to that of which I was used to and I felt the tyre grip the ground throughout the entire corner. I was used to a little bit of twitchiness during cornering in the wet so having so much grip was comforting. As a newbie road rider, it felt great…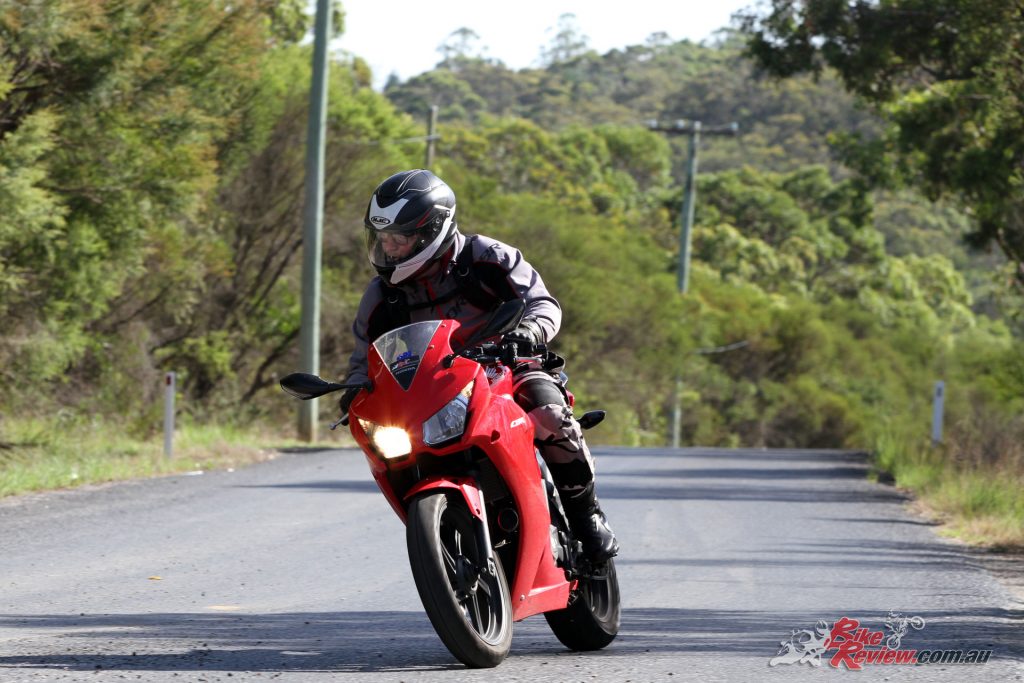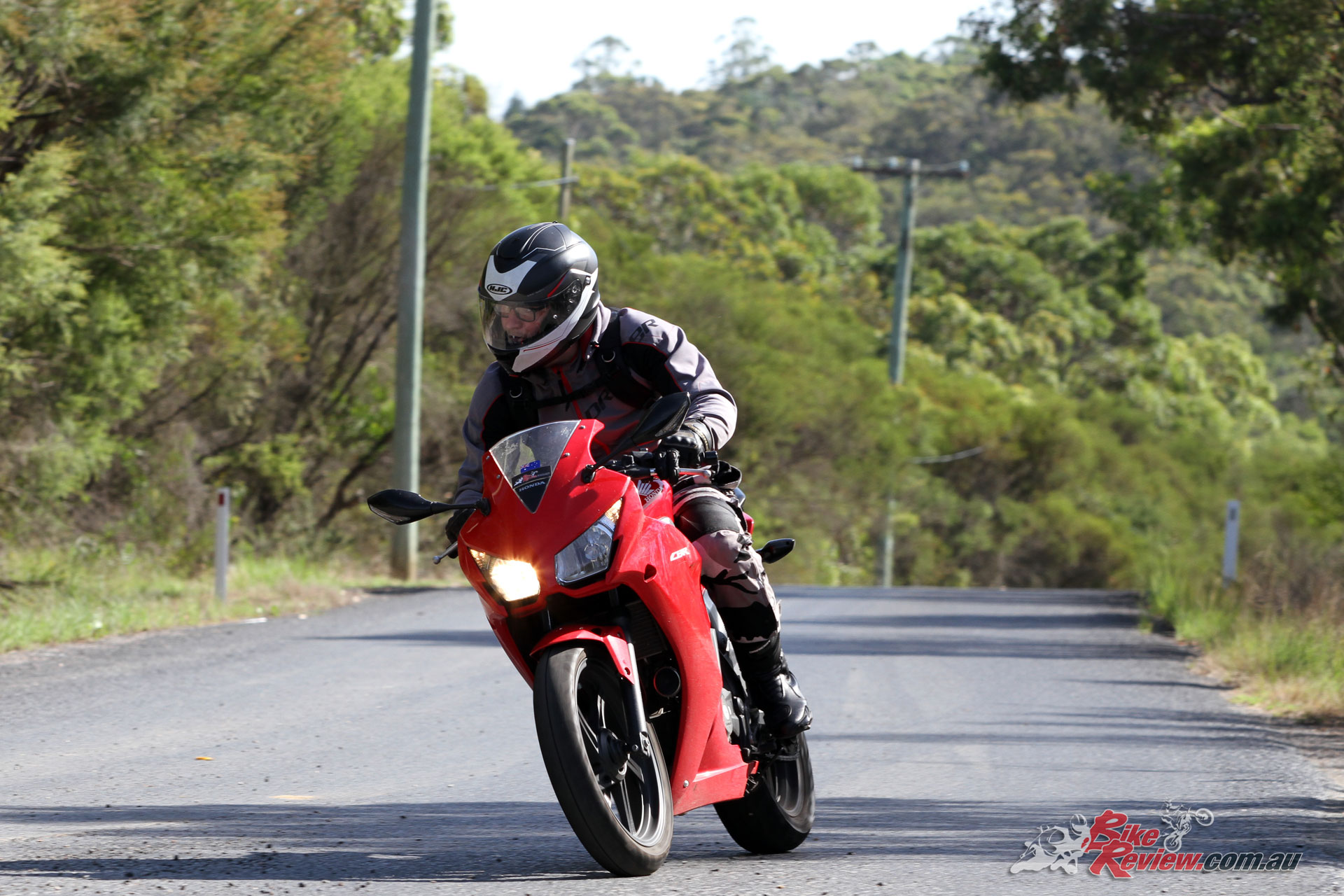 Dry performance was also so much better than I had expected. Starting with just general commuting and street use, these tyres are amazing. They warm up super quick and they stay warm. Adjusting to a rounder tyre was a bit of a learning curve considering as the previous tyres I had been riding on might have been as flat as a car tyre, and I found myself consciously making more of an effort to steer, but after a day or two of riding I adjusted to it and used to the full area of the tyre.
Entering corners on a rounder tyre profile was also a bit different as well, but definitely an improvement. There is a sudden turn into the corner, no hesitation leaning the bike over. I run the tyres on 29psi cold on both the front and rear, which was the recommended tyre pressure for the stock tyres on my CBR300R, it seems to work great with the S21s and allows for heaps of grip and impressive wear.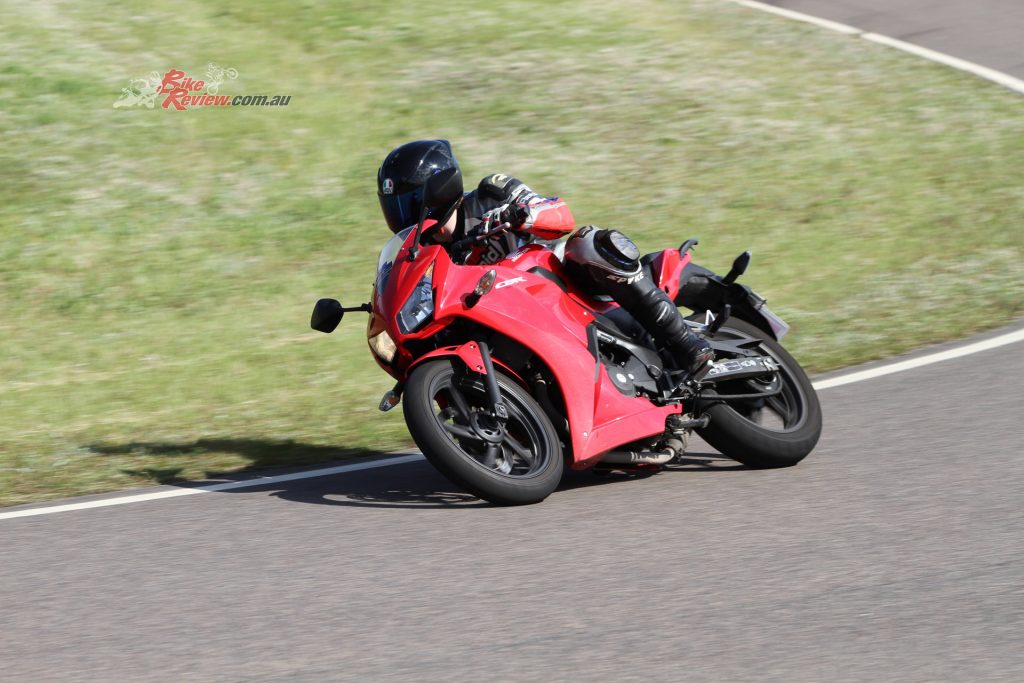 When on cold tyres I find that the front-end lacks a bit of grip if you chuck it hard into a corner, but you shouldn't be riding too hard with cold tyres anyway so it's kind of a no-brainer. Because the tyres warm up nice and quickly you can find loads of grip after only a few minutes of riding. They work over a wide range of operating temperature as well, making them really versatile.
When on warm tyres I found that they really allowed for a lot of confidence entering the corner, mid-corner and getting on the gas again, and I really can't fault the tyres there. The tyre has heaps of grip on the brakes and carries that grip throughout the corner, to the middle of the corner where you can get get hard on the throttle nice and early and have some great corner exit speed.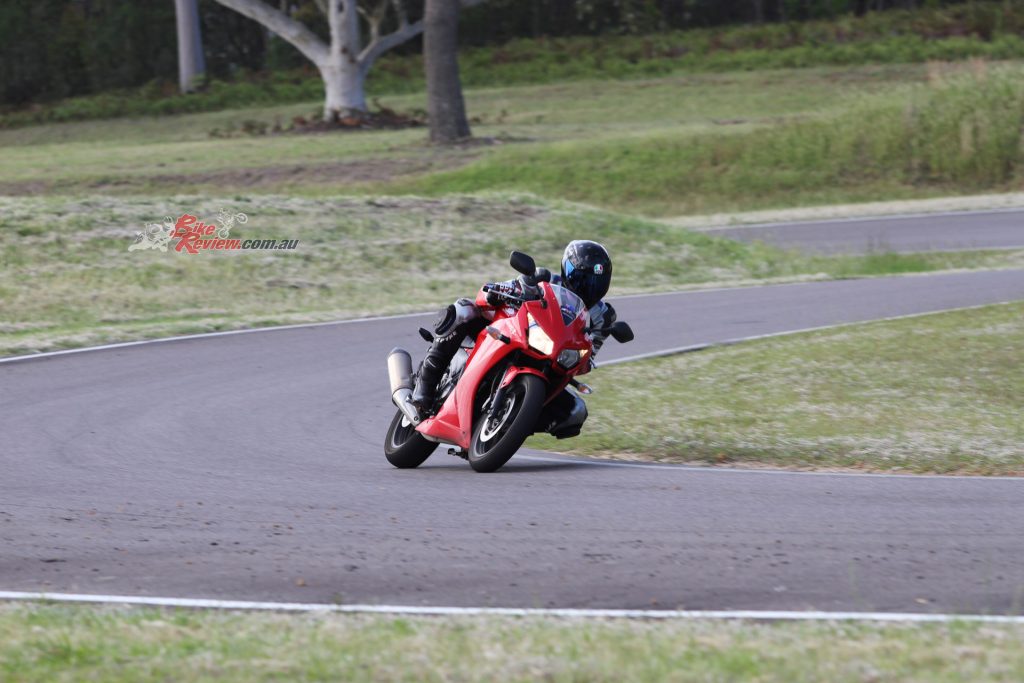 This allows for that sporty feel of the tyre, where you can take it for a bit of a hoon on the twisties and on the track.
But I think the most impressive thing about the S21 is the tyre wear, or rather the lack thereof. I've had these tyres for nearly 12-months and done approximately 10,000km and these tyres are nowhere nearly finished, so that is amazing considering the type of riding I do.
They have kept quite a round profile as well considering the large amount of highway kilometres and commuting that I do, which is truly an impressive feat and is a testament to Bridgestone's claim that they greatly improved the tyre wear over the S21's predecessor, the S20 EVO. The total cost of my tyres would equal $424.90, which per kilometre only equals approximately $0.04/km! Bravo, Bridgestone.
I think that the S21 would be best described as a fine balance, or at least that's what I found throughout my experience. I can liken it to my small, underpowered yet fun and loyal CBR300R. My bike offers me the comfort and reliability that is perfect for commuting, and has never skipped a beat, however it has that capability and that edge to be sporty.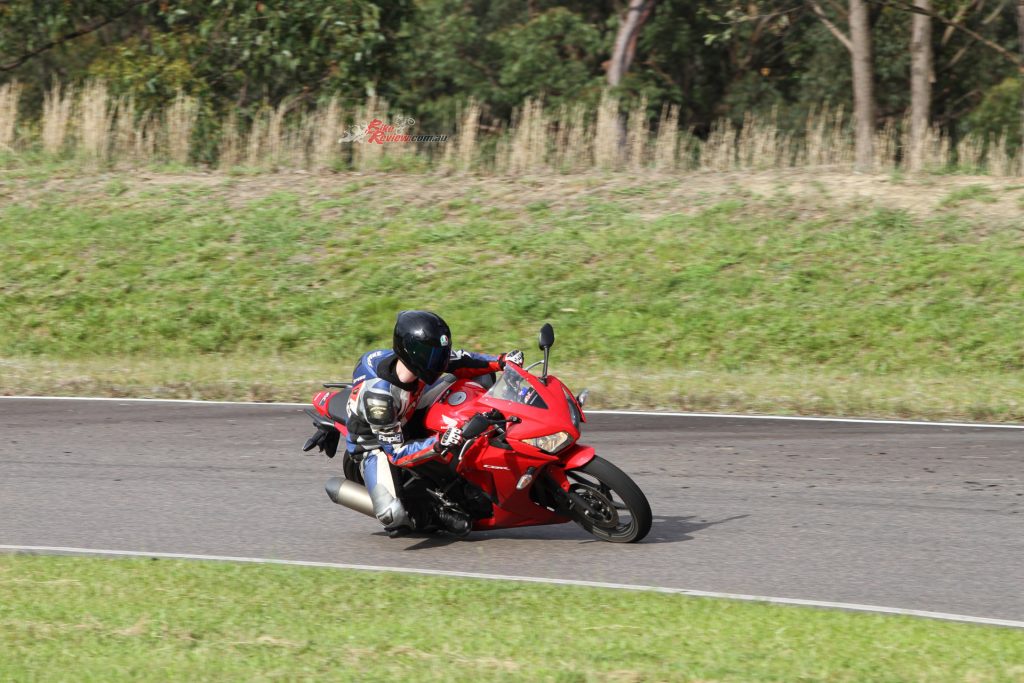 I think that the tyres are much like that, they are more than capable as a sports tyre and really perform well in all conditions, but they have that comfort factor and that durability, which is perfect for commuting and every day use.
All in all, I think it's a great tyre and is definitely something to consider if you want to balance the fun of sporty riding with the comfort of daily riding, and is a tyre I will definitely buy again.
---
Bridgestone Battlax S21 Size Range

FRONT
130/70 WR16 S21FZ – $209.95
110/70 WR17 S21FZ – $174.95
120/60 WR17 S21FZ – $199.95
120/70 WR17 S21FZ – $204.95
REAR
150/60 WR17 S21R – $249.95
160/60 WR17 S21RZ – $269.95
180/55 WR17 S21RZ – $299.95
190/50 WR17 S21R – $319.95
190/55 WR17 S21R – $324.95
200/55 WR17 S21RZ – $329.95
---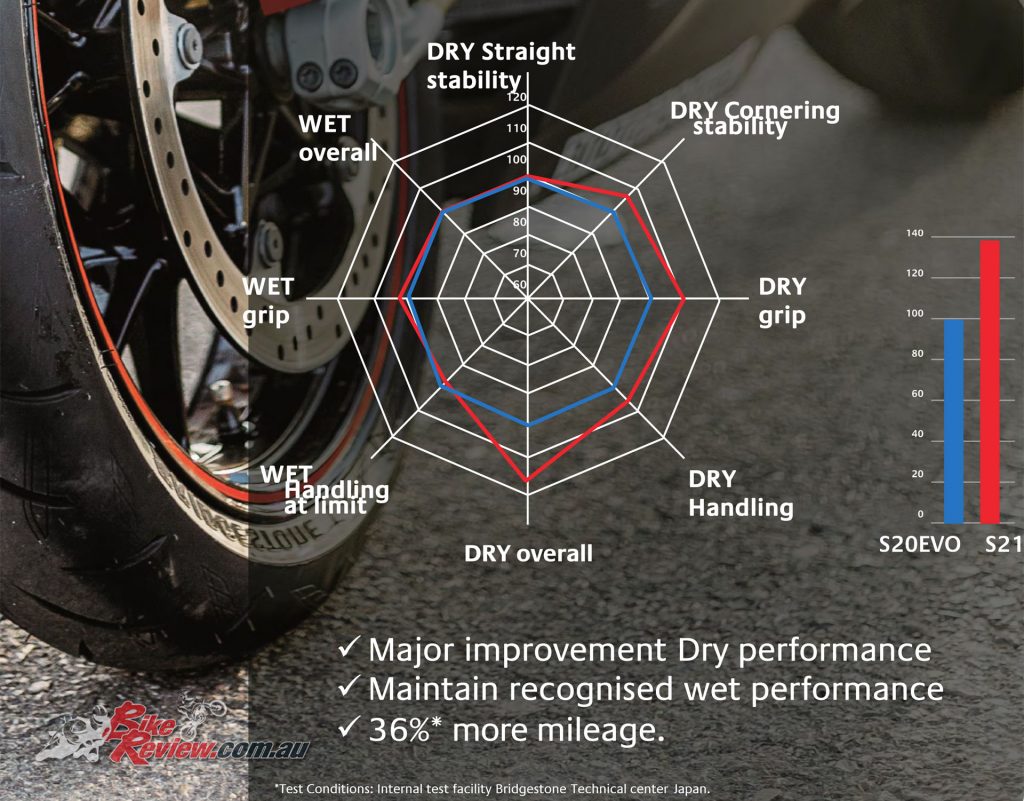 *This article and all content in it, including watermarked images, remains Copyright JP Media PL and cannot be reproduced, replicated, quoted in any form or section for publication online, for social media use or in print without the permission of the author and publisher.
The Verdict | Tyre Review: Bridgestone Battlax Hypersport S21 Long Term