Pirelli Night Dragon Tyre Review... Test by Winston Taylor.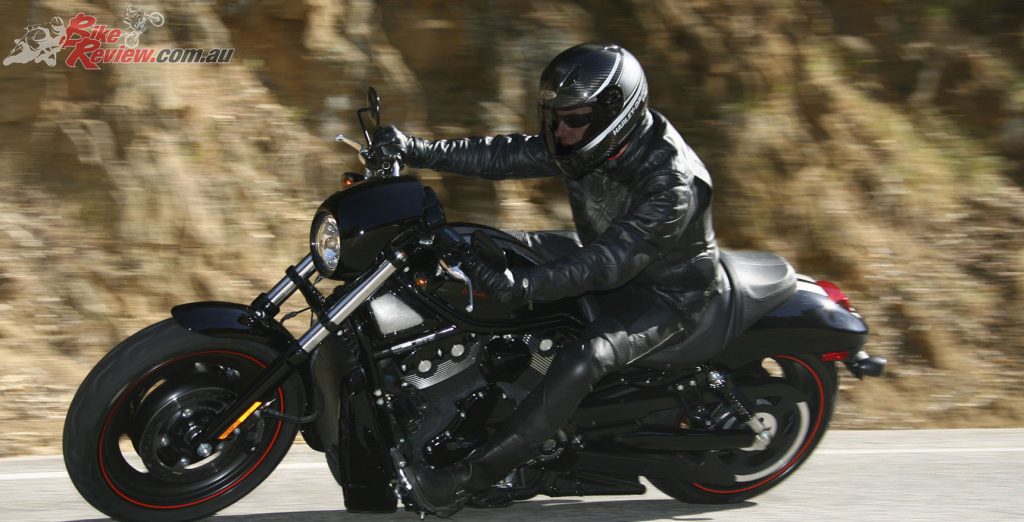 After 9000km the OEM tyre on my Harley Davidson Night Rod Special was getting low and I began researching my options. Being such a wide tyre at 240/40-18 there are not a lot of companies making that size at the performance level I like as I am a sportsbike rider mainly, but also like to cruise on my Night Rod but at a sportier pace. Being a past happy Pirelli loyal customer I was pleased to see they made a tyre called the Night Dragon. A tyre designed for custom motorcycles that need a high performance tyre with excellent grip and high mileage. Sounded like the tyre for me…
No matter how much I tried searching online I could not find a negative review on the Night Dragon including the reviews from the guys riding big horsepower Night Rods hard. The tyre was surprisingly well priced too at $305 RRP so out the credit card came.
The first time I saw the tyre I was surprised at its rounded profile, quite triangulated. It looked more like a wide sportsbike tyre not a tyre designed for cruisers, so that was a good start. During the first test ride after taking it easy for a few miles, where scrub in was easy and I had no moments at all, I came to some sweeping corners and a strange thing happened that caught me by surprise. As I prepared to muscle the bike through the corners like I had done thousands of times before and the bike just tipped into the corner incredible easily and sparks started flying off the 'pegs. I was shocked how effortlessly the bike changed directions and went around a corner. I was smiling under my helmet and loving every minute of it.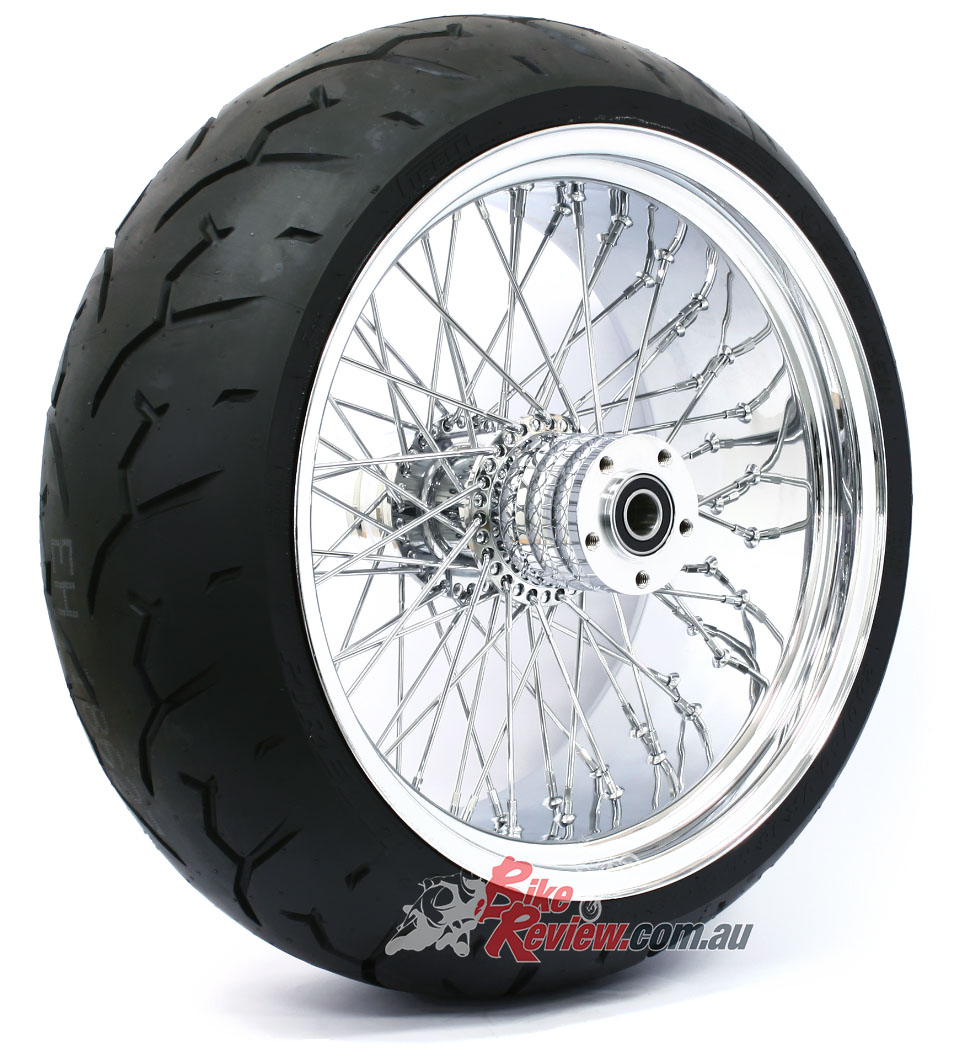 The tyre felt very stable and the grip was excellent. There was no sign of it slipping either under hard acceleration or damp conditions. After a local ride consisting of a full 30-minutes of windy road I found myself arriving at my destination feeling very relaxed and nowhere near as fatigued as I usually am. I wouldn't have believed that a single tyre could transform handling like the Night Dragon has unless I had experienced it. Other reviewers note that despite the high level of grip that this tyre offers it also has a long lifespan. Hat's off to Pirelli for making such an awesome tyre. I will keep you up to date around March once I have done some more kilometers and we will see how the tyre is going.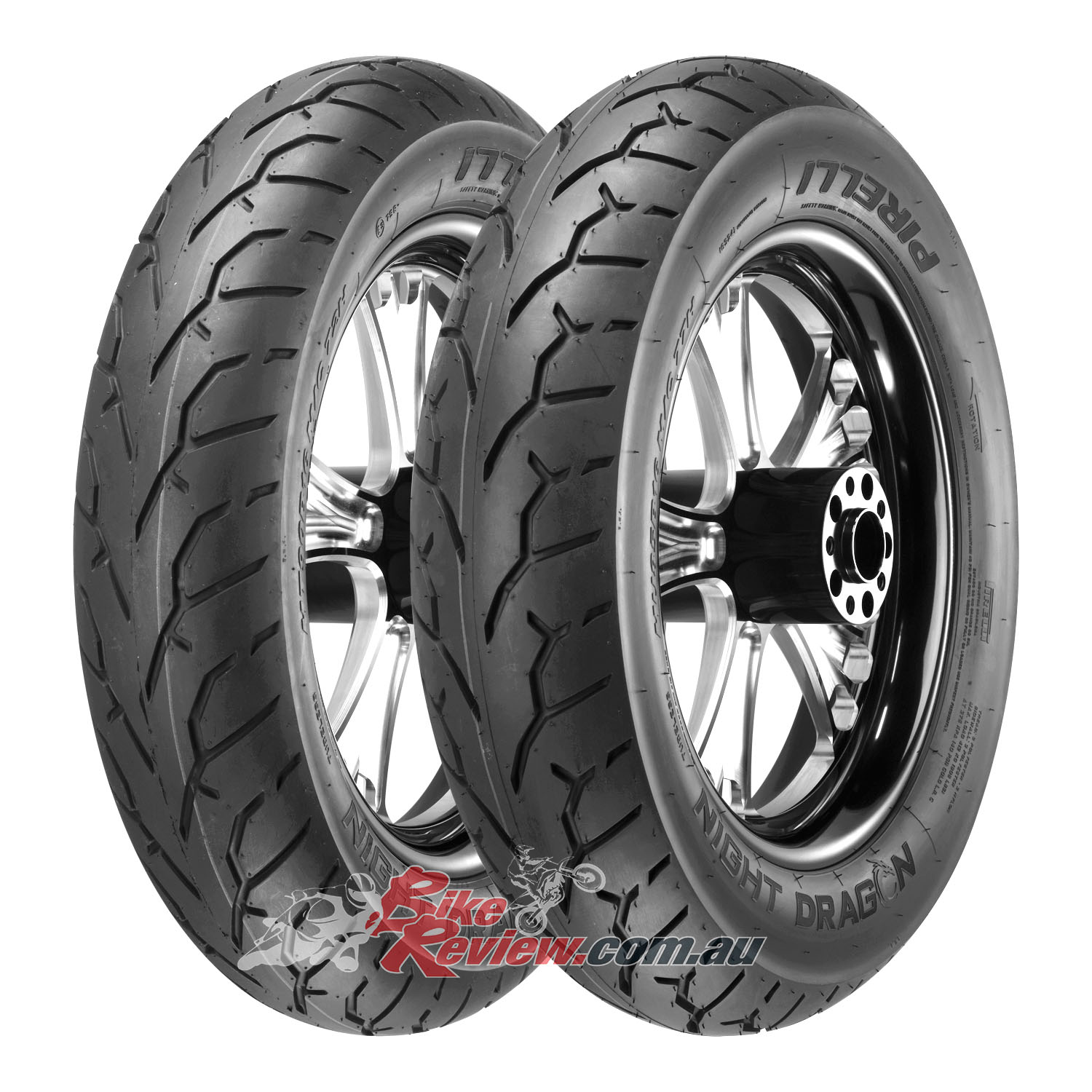 PIRELLI NIGHT DRAGON
The Performance Cruiser Tyre is a new segment of tyre. They offer V-twin and metric cruiser riders that want more grip than a standard touring tyre a performance product. Three years of development in the States, including sizes to fit the current Fatboy and V-Rods and zero degree steel belt construction with Pirelli DNA for more rubber on the ground when it's needed. R/Retail for Front 120/70-19 is $239 RRP with 240/40VR-18 R/R for $305.00 RRP. (07) 33825000 or www.linkint.com.au.
The Verdict | Tyre Test: Pirelli Night Dragon Review
This tyre transformed the handling of my Night Rod Special…