Powerbronze Australia, the exclusive Powerbronze agent for Australia & New Zealand for the past 16-years, have now changed their website to powerbronze.com.au
We've been using Powerbronze products since way back in 2004 when we started Rapid mag and we know how good Powerbronze kit is. Previously, all Powerbronze orders globally went through a single hub from the U.K base, however, this has now changed to individual websites, including for Powerbronze Australia, who are currently updating their existing au site.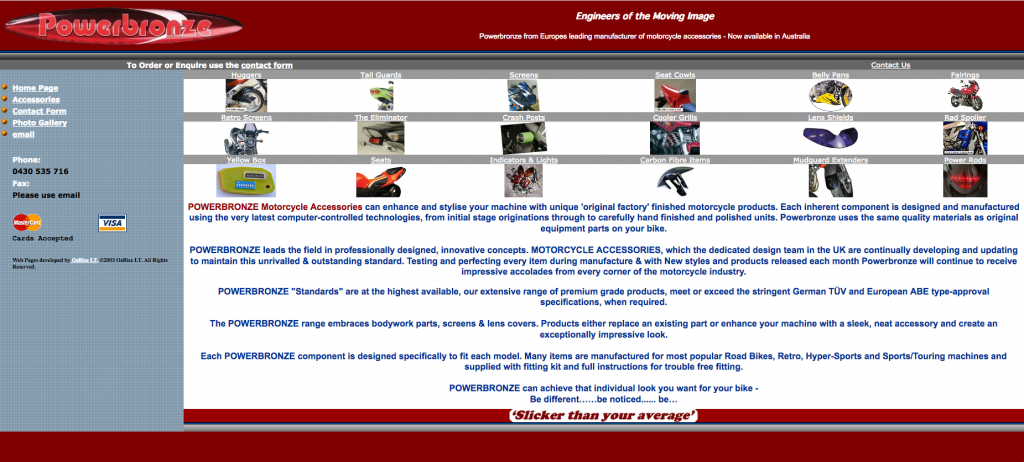 The site is currently being revamped, however, it is still active. The Powerbroze Australia contact details remain the same – Phone: 0430 535 716 Email: info@powerbronze.com.au or use the Contact tab on the website.
Powerbronze can email you any special requirements you may have such as images of specific bikes with Powerbronze items fitted, along with colour choices. Also, pricing is calculated daily with the UK exchange rate and most items are made to order as part of the strict TUV quality, precision and safety standards.
For any more info, contact Powerbronze Australia.
POWERBRONZE EXAMPLE GALLERY