If you're worried about rocks or debris damaging your headlights then pick up a set of AMHP headlight protectors...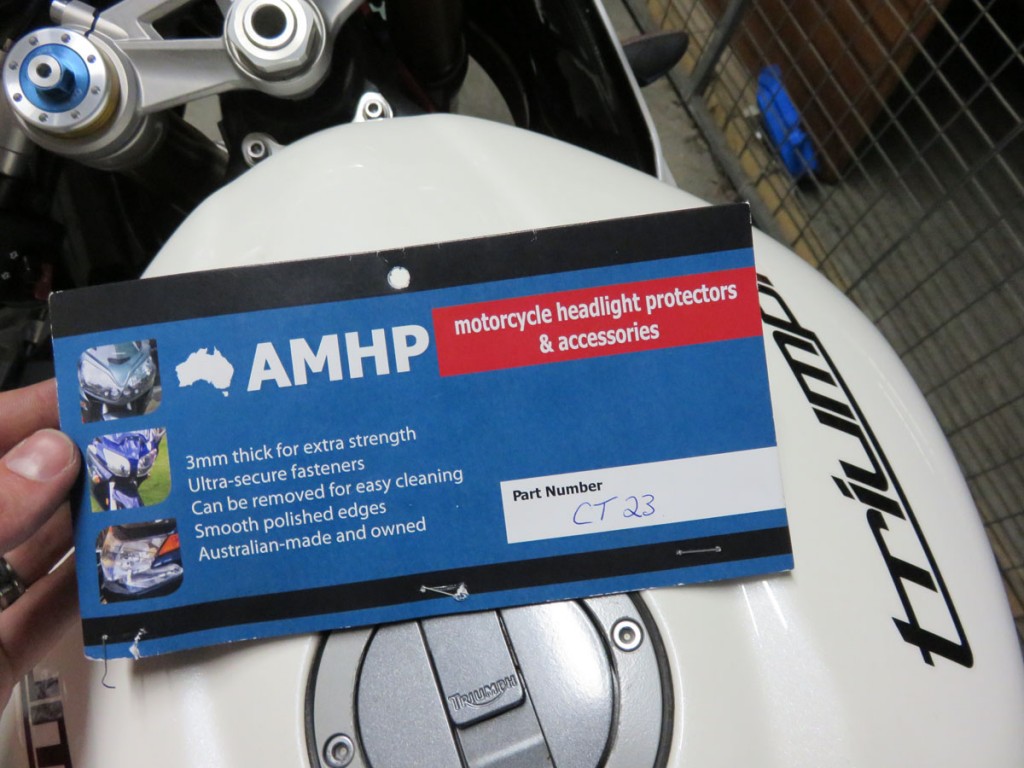 Australian Motorcycle Headlight Protectors (AMHP) are an Australian owned and operated company that manufacture headlight protectors which are exported around the world, covering an enormous number of motorcycle models, from the old to the new.
You can visit their website at AMHP.com.au to have a look at the enormous range available, with chances being they'll have something on offer to fit your needs, not to mention the fact they are always adding to their catalogue, when they can get their hands on bikes to use as a template for new protectors.
The protectors themselves are 3mm clear acrylic covers with polished edges, ensuring they won't get caught on anything and look the business, while coming with Dual Lock fasteners, which are a heavy-duty Velcro-type adhesive spot, held on by 3M Glue.
The greatest challenge is ensuring all surfaces – most noticeably your headlights – are properly cleaned before applying the Dual Locks, with a provided 3M wipe helping in the final cleaning steps.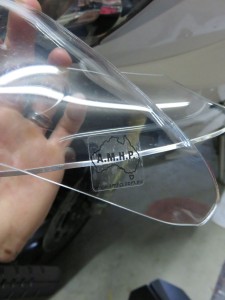 It's all about preparation here as ensuring they get a good connection to the headlight and protectors means they can easily be removed and replaced when washing the bike. The AMHP headlight protectors are also available in tinted options however it's worth nothing these are not road legal in Australia and are intended for display or track only bikes.
I can't say I've had any problems with rocks or road debris damaging the headlight protectors as yet, but I've had a fair few chips out of the paintwork and my visor, so it's a good peace of mind that my headlights aren't in the direct line of fire, especially considering how expensive they are to replace or repair.
The AMHP Headlight Protectors for a 2013 Triumph Daytona 675R were $72.00 RRP for the clear option, with tinted, non-road legal options $87.00 RRP.
Special Thanks
Australian Motorcycle Headlight Protectors
AMHP.com.au