BMC have just released a performance air filter for the new for 2016 Kawasaki ZX-10R!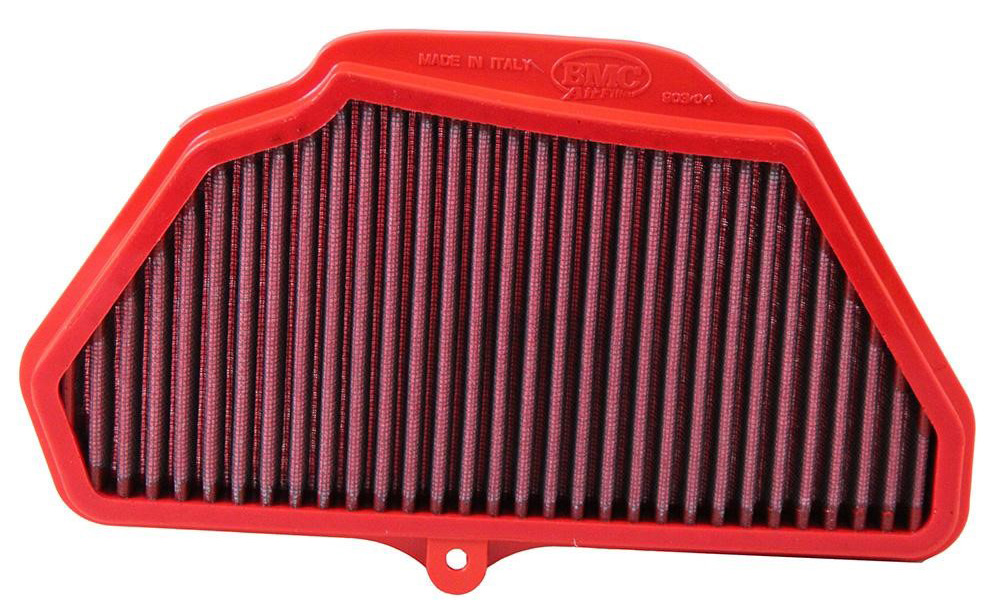 BMC Air Filters have released a performance filter to suit the new for 2016 Kawasaki ZX-10R (part number 69M-903-04) for $122.90 RRP.
BMC Air Filters are designed as a performance replacement for the original element/s. The benefits are increased air flow intake capacity combined with excellent filtration to assist with engine, ignition or exhaust system modifications.
The BMC Standard multi-layered four-ply cotton fabric medium when treated with BMC's special blend low viscosity oil will contain airborne impurities down to seven microns in size.
The filter can be washed and re-serviced with the BMC Filter Care products to extend the filter life.
BMC  Air Filters are imported and distributed exclusively in Australia by Link International.