If you're stuck for Christmas ideas for the motorcyclists in the family, then we've got some great ideas for you, whether that's keeping someone on the road with the great Cargol puncture repair kit, grabbing them some new riding gear, or maybe getting a young family member into the sport on one of Gas Gas's electric kids bikes!
Bike Review's 2018 Christmas Gift Guide!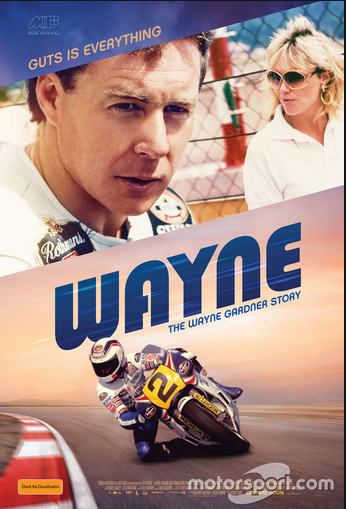 Documentary: WAYNE (Bluray & DVD) – From $19.98 (DVD)
WAYNE is the true story of the 'larrikin kid' from Wollongong, Wayne Gardner. With girlfriend Donna Forbes never far from his side, Wayne's journey takes him from a $5.00 dirt bike to the pinnacle of his sport, when in 1987 he becomes the first Australian to win the World Motorcycle Grand Prix Championship. Featuring interviews with legends from the sport's golden age including Eddie Lawson, Wayne Rainey, Mick Doohan and Kevin Schwantz, WAYNE is an amazing behind the scenes look at this epic story and the impact Wayne Gardner had on motorcycling in Australia. WAYNE has just been released on DVD and Bluray and is available at JB Hifi for $19.98 for the DVD and $21.58 for the Bluray!
Cargol Twist 'N' Go by Grypp – From $69.00 RRP
A tubeless tyre puncture repair kit that fits under the seat of most bikes can be the difference between a good day riding, and a trip home in the trailer. Surprising to many is that the Cargol Twist 'n' Go kits are economically priced. Prices start from $69.00 for the original GK004 to $99.00 for the GK022 that includes rope plugs for larger holes. All kits come with the tools and parts needed to fix most punctures and get you back on the road. Available from all good bike shops or direct from www.kenma.com.au.
DriRider Urban Boot (Men's & Women's) – $149.95 RRP
Featuring a heavy duty canvas and leather upper, with comfort mesh breathable liner and double stitched high stress areas, the DriRider Urban Boot makes for a great all round motorcycling option. Protection is boosted by a nylon inner ankle protector, with a cushioning insole with a high-level breathability, moisture management and antimicrobial. Fastener laces join side zippers for easy fitting, and stitched natural rubber sole offers excellent comfort and grip. See your local DriRider stockist or DriRider.com.au for more information.
Yamaha PW50 – $1949 RRP
Yamaha's highly popular PW50 is available until December 31 2018 with a $200 factory rebate, as well as a $50 gift voucher, while including a free sticker kit. The PW50 features a fully automatic two-stroke engine, with low maintenance shaft drive and low seat height ideal for young riders. Rugged and lightweight the PW50 is a great starter option for young riders to be. See your local Yamaha Motorcycles dealer for more information, or see www.yamaha-motor.com.au.
Kawasaki Power Flat Peak Cap – $25.00 RRP
This brushed cotton cap with Rubber Kawasaki Badge on the front and back makes for an ideal gift for the Kawasaki fans out there, featuring a lime green to peak edge and distinctive embroidery on the left front panel. High quality woven tag embroidery is joined by a snap back for adjustability. Visit your local Kawasaki dealership or the Kawasaki Australia website.
Gas Gas E10 Electric Kids Bike – $2,990 RRP
The Gas Gas E10 endurocross has been designed to offer all the safety guarantees as children learn gradually, with a motor that can be programmed from a smartphone and LiMnCo batteries, which weigh less and have more "kick" and autonomy. See your local Gas Gas dealer or the Australian Gas Gas website for more info!
Airoh ST501 Helmet (Dude Yellow Gloss) – $499.95 RRP
Airoh's ST501 is a new full-face helmet for touring and sports. Both outer shells in high-performance composite HPC fibre – available in two different sizes – and inner EPS shells – available with four different densities – ensure a high level of safety while keeping weight down. Modern lines and an aerodynamic design make this product perfect for escapes from the city in the warmer months and all the year round, through its ventilation system that keeps the inside of the helmet cool under any circumstances. The helmet – equipped with a wind stopper and a wide inner sun visor paired with a Pinlock lens – will give riders all the safety they need. Light weight, protection and out-of-the-ordinary design combine perfectly in this new full-face Airoh model. See your local Airoh stockist.
Rad Guard KTM 790 Duke Radiator Guard – $159.00 RRP
Rad Guard have an awesome range of Australian made radiator guards available, including for the KTM 790 Duke, with special pricing currently available for this particular model. Easy to fit, Rad Guard on only take minutes to put on and are a perfect fit, with bolts to existing mounting points on the bike. Adequate airflow is ensured to the radiator's core, so cooling temperature is not compromised, while construction is 6060 grade aluminium, and they are available in black, orange and polished alloy, with a three year transferable worldwide warranty. Don't forget they are Australian made and guaranteed quality! Available from Rad Guard at www.radguard.com.au or call (02) 6658 0060.
Ventura Handlebars – Prices vary
Ape Hangers, Western, Flat Track, Tee Bars, Buckhorn, Drag and stock, you name it and Ventura make them. If you are looking to replace your current motorcycle handlebars with something more stylish or comfortable, consider Ventura handlebars. The 'bars come in various bends in 1″ (25.4mm) and 1¼" (31.75mm) diameters for Harley-Davidsons and other heavy cruisers. All 1¼" are manufactured to accept internal wiring for the full custom look. Many are also available to suit late model fly by wire throttle control and 1¼" bar clamp Harleys. There are several bends in 22.2mm (7/8″) diameter in a range of street and off-road styles. Many bends are also available in black.  Available from all good bike shops or direct from www.kenma.com.au.
Macna Ladies Beryl Jacket – $329.95 RRP
The waterproof Beryl touring jacket can be both elegant and functional – whether it's summer or winter, thanks to the RAINTEX liner and a zip out thermal liner, while it also benefits from the Night Eye reflective material. CE armour is standard in the shoulder and elbow, with room for a CE back protector to be added. The Beryl jacket is available in Ivory/Grey/Pink as well as Black, in ladies sizes XS through to 2XL. See your local stockist or the Australian Macna Riding Gear website for more info.
Yamaha Gift Cards – $10-$1000 pick your amount
Yamaha's gift card may be exchanged for goods or services up to the nominated amount in any Yamaha dealership. The cards are available at Yamaha's Australian dealerships and can be purchased with any amount of cash loaded onto them ranging between $10 and $1000. Check out the full details on the Yamaha website here, or visit your local Yamaha dealer.
Kawasaki Sunnies – $30.00
With UV-protective lenses, these black nylon framed sunglasses feature contrasting white Kawasaki logos on the legs and are fitted with iconic Green reflective 100UV lens to keep your eyes safe and vision clear. They come with a handy cloth bag for storage. Visit your local Kawasaki dealership or the Kawasaki Australia website.
Venhill Braided Brake Lines – Prices vary 
Venhill Powerhose Plus offer brake lines with a smoothbore Teflon inner for better heat resistance and marine grade stainless steel outer which helps eliminate expansion so the braking force is transmitted to the brake. The lines have 360 degree swivel unions to guarantee no kinks or twists in the lines. Every single brake line that leaves Venhill is tested to 1500psi and they are ADR Approved. Venhill offer a wide variety of coloured lines to suit any taste along with chrome, black or stainless steel fittings. Available from all good bike shops or direct from www.kenma.com.au.
Yamaha MT-10 Comfort Seat – $413.93 RRP
This genuine Yamaha accessory – the Comfort Seat for the MT-10 and MT-10SP – is an exclusively designed, stylish option – which directly replaces the original on the MT-10 – providing extra sitting comfort on long-distance journeys, for both the standard edition and SP version, and features a debossed logo and is designed to complement the stylish design of your MT-10, including with stylish contrasting stitching.  See your local Yamaha dealer or the Y-Shop website.
Yamaha MT-10 Soft Side Case Set – $676.31 RRP
These stylish and functional soft ABS side cases for Yamaha's MT-10 provide extra luggage capacity on long-distance tours and are easily attached to / removed from the Soft ABS Side Cases Stays (available separately: PT#B67-FSSBS-00). Included is a convenient hand carry grip on each, plus anti-theft locks. See your local Yamaha dealer or the Y-Shop website.
AGV K-1 Helmets – $279.00-349.00 RRP
AGV have introduced the new K-1 helmet, which shares a helmet profile with the entire AGV sport helmet range, features comfortable and moisture wicking dry-comfort fabric, and a helmet liner and cheekpads that are completely removable and washable. Externally, the K-1 features a shell constructed of High Resistance Thermoplastic Resin, engineered in two sizes, and a four density EPS structure developed in four sizes to ensure a great fit and high levels of protection, as well as an integrated ventilation system. The K-1 offers great value in a sporty lid! See your local AGV stockist or the AGV Australia Helmets website.
Kawasaki RPM Hoodie – $69.00
This black cotton fashion hoodie is the ideal present for a Kawasaki fanatic in the family, featuring great softness and comfort for everyday wear, utilising 340gsm cotton polyester blend. With a Kangaroo pocket and Plastisol print, plus the Kawasaki logo across the back, this is the ideal hoodie for work or play and comes in sizes from Extra Small, Small, Medium, Large, X/Large, 2XL, 3XL and 5XL. Visit your local Kawasaki dealership or the Kawasaki Australia website.
Yamaha MT-09 Fly Screen – $221.28 RRP
This genuine Yamaha accessory short screen is designed to enforce the looks of your MT-09, while also offering better wind protection for rides long and short alike. An integrated design helps ensure the screen suits the styling of the MT-09, while the screen itself is made from dark smoked 3mm polycarbonate and includes all mounting hardware. See your local Yamaha dealer or the Y-Shop website.
Powerbronze Australia – Motorcycle Accessories
Powerbronze Australia have a huge range of TUV approved motorcycle accessories available at www.powerbronze.com.au, including screens, bodywork, guards and much, much more. If you're looking for something to make your bike stand out and want a high quality accessory, check out the Powerbronze Australia website for the options.
Hel Performance brake lines – Prices vary
Do you need a special one-off brake line or clutch line for your bike, car or just about any vehicle? Give Dean a buzz at Hel Performance in Brisbane. Dean can make a made-to-measure brake line for you and Express Post it to you ASAP. There are a huge range of colours available and Hel lines are made from the best quality products on the market, with most pre-made kits ADR approved. You can contact Dean at Hel brakes Australia on (07) 3869 3016 or check out au.helperformance.com
DriRider Atomic Hoody – $249.95 RRP
Combining urban looks with protection and functionality, the DriRider Atomic Hoody is perfect for city riding and consists of softshell material with mesh panels for cooling, CE armour in the shoulders and elbows, detachable hood, three pockets and waist and cuff adjustable closures. A D30 CE Level 2 protector is also available as an accessory (see below). See your local DriRider stockist or DriRider.com.au for more information.
DriRider Viper Pro CE Level 2 Back Protector – $39.95 RRP
 A CE Certified EN1621-2 Level 2 back protector, the Viper Pro CE Level 2 features D3O patented technology to absorb and spread the force of impact to provide maximum shock absorption. Airwave technology offers improved airflow, with an ergonomic design for comfort and protection. The Viper Pro CE Level 2 back protector can be fitted to any DriRider jacket inside the back protector pocket. See your local DriRider stockist or DriRider.com.au for more information.
Kawasaki Race Stubby Cooler – $8.95 each
You can't go wrong with a Kawasaki Race stubby cooler, which will keep your cans cool over the summer months thanks to a 5mm Neoprene outer layer and shark skin base. Overlocked edging ensures durability, and naturally there's a cool Kawasaki graphic print. Visit your local Kawasaki dealership or the Kawasaki Australia website.
Slacker Auto Zero – $199.95 RRP
Slacker is an easy to use system that allows a person to quickly and easily make precise adjustments to their bike's suspension. The Slacker scale works on both front and rear axles and is excellent for setting up new generation SFF Spring and Air forks. The clamp attaches to number plates or fenders offering great flexibility. Slacker even sticks to your toolbox for easy access! A remote LCD display can be strapped on the bars allowing a single person to easily take measurements. The Slacker Auto Zero is available for $199.95 RRP, the Street Kit is $39.95 RRP. For more information see Pro Accessories Australia or visit your local motorcycle shop.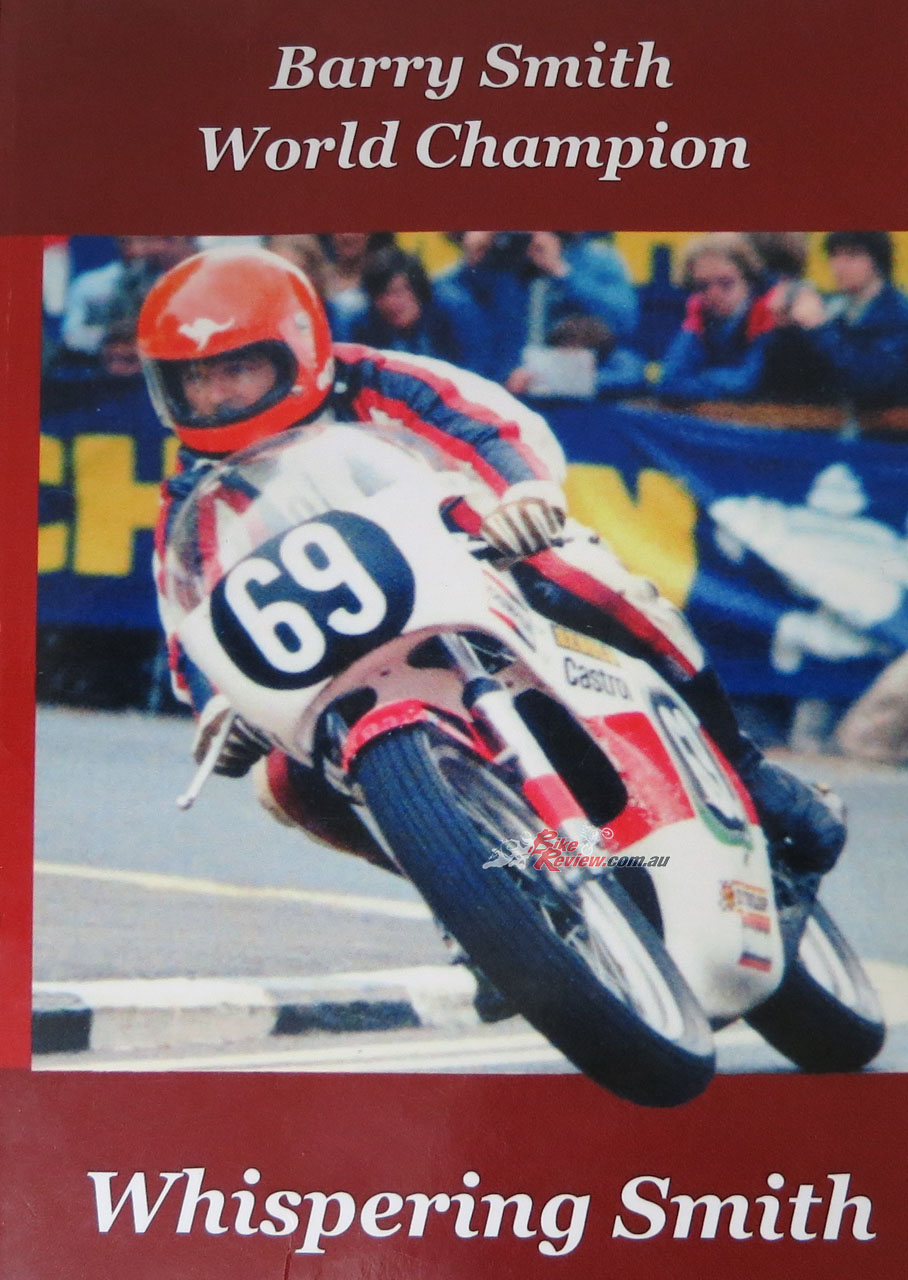 Whispering Smith, Barry Smith World Champion – $40.00 RRP
Easy reading, lots of fantastic rare captioned images and an ability by the author, Barry Smith, to make you feel like you are living the racing dream yourself, makes 'Whispering Smith' one of the best autobiographies around. This book has it all, the ups and downs of friendship, love, parenthood, injury, business and really is more of a celebration of how motorcycles can make us happy more than any other man made object. Grab yourself a copy from barrysmithbook.com.au – Barry will even sign it for you if you ask! It is a must read!
Abus Trigger 345 Alarm Disc Lock 5mm – $99.95 RRP
The Abus Trigger 345 Alarm disc lock features a 5mm steel bolt, easy"push down" cylinder where the bolt is moved into the locking process automatically and hardened steel construction. An alarm function based on a vibration detection system features a 100dB alarm, and the lock can be transported in the locked state with-out activating the detection system thanks to an "On/Off" key position. A Memory Cable is included as a reminder. Ask your local dealer or check out Moto National Accessories.
Oggy Knobbs – Kits from $195.00 RRP
You know they make sense. Australian-designed and made, Oggy Knobbs offer a solution that could make the difference between an expensive stop and drop, and a simple dust it off and ride away. Model-specific Oggy Knobbs are guaranteed to fit, while Axle Oggys, pickup spools and Fender Eliminators are also offered for selected models. Available from all good bike shops or direct from www.kenma.com.au.
DNA Leather Top Filters – Prices vary by model
Each DNA Leather Top Filter is handcrafted on DNA's new specialised small-batch production line. A personalised design with three different shapes, and eight different colours for a total of 24 unique air filters in five different mounting flange diameters are available. The special leather top with synthetic leather on the top side of each filter is heat-embossed with the DNA logo. Rust free, the clamps made from marine-grade stainless steel and wire mesh is epoxy-coated marine-grade aluminium. Sizes cover more than 95 per cent of available throttle bodies. Available from all good bike shops or direct from www.kenma.com.au.
O'Neal Element Glove – $29.95 RRP
Get the best fit possible with the rugged O'Neal Element glove. With a vented mesh top for airflow and Velcro closure system, the O'Neal Element glove provides as precision fit. TPR across the top of the hand gives added protection for branches and debris. See your local O'Neal gear stockist for more information.
Ogio No Drag Mach 5 Backpack – $279.95 RRP
This moto bag has all the fixings of the Mach 3, with a serious upgrade. Get the removable zippered fleece-lined hip accessory pouch for extra carry room. Or the large main compartment with adjustable load dividers, and the deluxe organizer panel with stretch mesh dividers. Step up to the padded interior helmet visor sleeve, and the U-shaped expansion gusset to increase carrying volume. All this, on top of the already fully-loaded Mach that comes with laptop sleeves and dedicated shoe storage all within the most ergonomic design. See your local Ogio stockist for more information.
Gas Gas E12 Electric Kids Bike – $3,390 RRP
The Gas Gas E12 enduro has been designed to offer all the safety features as children gradually develop skill and confidence, with a motor that can be programmed from an Smartphone app and a clever ergonomic design to adapt to the child's growth, including long suspension travel. Stepping up in power from the E10, the E12 has an adjustable power of 600 W up to 1500 W, providing more acceleration and performance. See your local Gas Gas dealer for more info or visit the Australian Gas Gas website.
BMW Messenger Bag – $180.00 RRP
Whether heading to work or riding around the city, this practical messenger bag made of durable canvas material can be your constant companion. Offering a generous 18-litre capacity with plenty of room for a 17in laptop and accessories, the bag is well protected from the elements thanks to a waterproof main compartment with a roll closure. Visit your local BMW dealer or www.bmwmotorrad.com.au.
BMW Enduroguard Gloves (2 in 1) – $300.00 RRP
The multifunctional EnduroGuard glove with the twin chamber technology is truly unique, allowing riders to easily switch chambers when weather conditions change. The Proof chamber is wind and water proof, with a lining for thermal insulation. The Grip chamber features wafer-thin, abrasion resistant kangaroo leather for crease-free, tactile fit. Visit your local BMW dealer or www.bmwmotorrad.com.au.
BMW Ride Sneakers – $330.00 RRP
Sometimes even motorcycle riders want to wander through the urban landscape on foot – preferably in lightweight sneakers made of high-quality cowhide leather that look as cool with jeans as they do with motorcycling gear. Reinforcements, protectors and extra padding in the gear-shift area offer all the safety you need on the bike. Visit your local BMW dealer or www.bmwmotorrad.com.au.
Pazzo & FP Racing Levers from RatedR Parts
RatedR Parts have a huge range of custom motorcycle parts, perfect for adding a bit of extra personality to your bike, with a dash of colour or some additional adjustability, like with these high quality levers from Pazzo and FP Racing. Check out the RatedR Parts website for the full range of available accessories.
Fly Racing Gearbags! – $59.95 – $199.95 RRP
Fly Racing have a great range of motorcycle specific bags, from the Grande Roller Gearbag designed for taking all your gear and the kitchen sink, through to the slightly more compact Tour Roller Gearbag, both of which boast durable construction and a telescopic handle for easy travel. The Grande Roller is $199.95 RRP and the Tour Roller $149.95 RRP.
For those after something a bit more compact again, Fly Racing also have the Carry-On Duffle Bag, designed to be used as carry-on luggage and featuring a shoe compartment and removable shoulder strap from $79.99. There's also the Fly Racing Helmet Garage Bag, designed to protect your helmet and make for easy carrying from $59.95 RRP. See your local Fly Racing stockist for more info, or check out the full catalogue at the McLeod Accessories website.
AlcoSense Wingmate Pro breathalyser – $179.99 RRP
The Wingmate Pro breathalyser offers quick and accurate BAC results so you can test yourself anywhere, anytime. Equipped with a smart fuel cell sensor, lightweight and compact design, and dual colour backlight with clear display and warnings, the Wingmate Pro will be your favourite companion on a night out. Features include three decimal place BAC reading, dual colour backlight with warnings in red, Australian Standards AS3547 Certified. See the www.securitygear.com.au website for more information.
2018 Yamaha YZF50 – $2899 RRP
This beginner friendly 50cc four-stroke four-wheeler makes for an ideal starter option, and features an electric start, engine limiter and tether switch, with a $200 factory rebate and a $50 gift voucher available until December 31, 2018. There's also six-month interest free finance available from YMF. See your local Yamaha dealer for more information or check out the Yamaha Motorcycles website.