Knackers heads along to the second running of the Boogaloo Invitational held on the outer of Castlemaine in Victoria. Story and Images by Knackers BDP
The Boogaloo Invitational was an event which I regrettably missed the debut of last year, and having heard a lot about it, was keen to see for myself why it received such great feedback from plenty of good folk from across the disparate motorcycling cultures.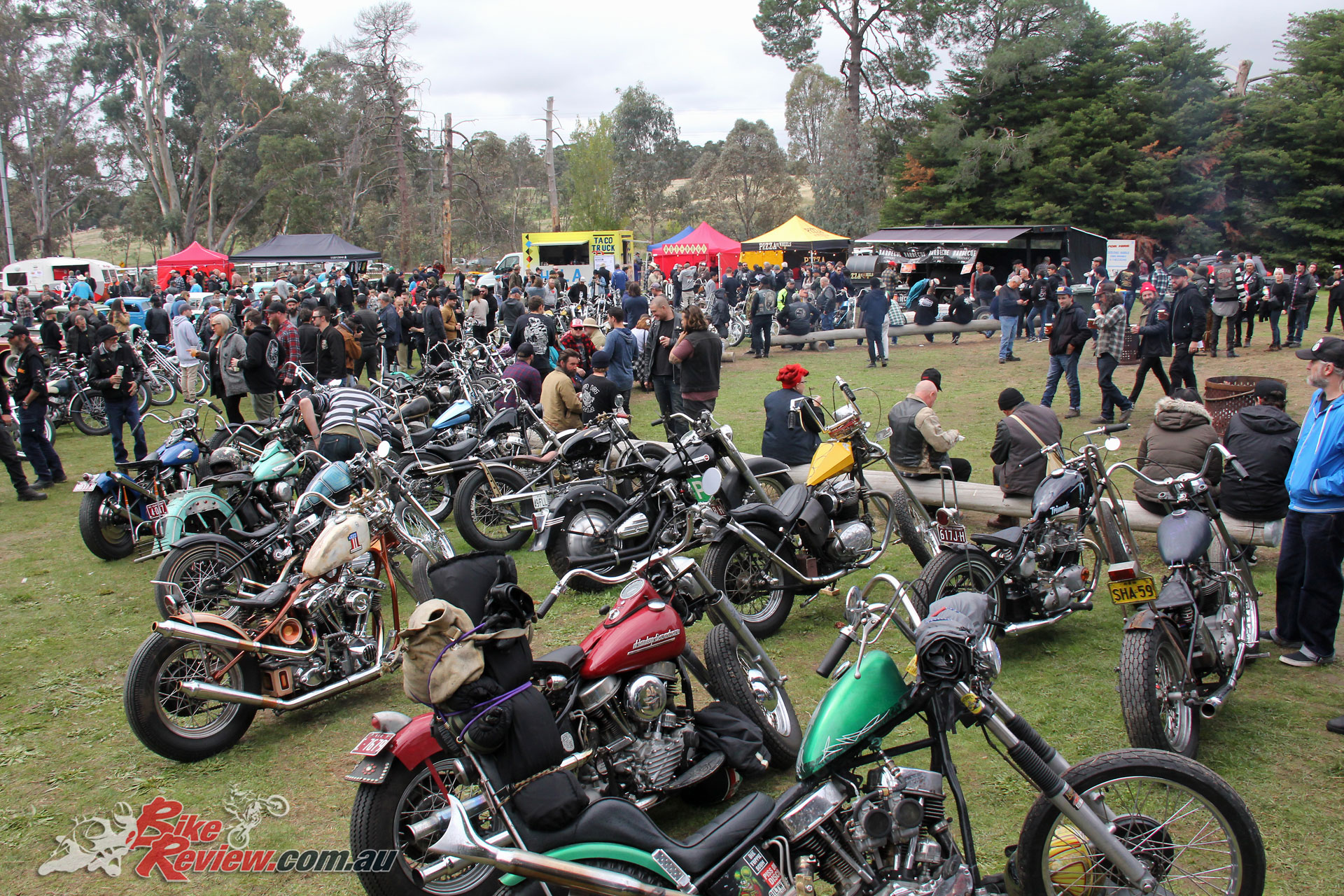 The Boogaloo Invitational is held on the outer area of Castlemaine, Victoria, roughly a 90-minute cruise from the CBD via the Calder Freeway. It's an event proudly run by Des Russel and his fine crew of many helpers, who make this event work very successfully. And it isn't a simple case of throwing some advertising out there and hoping it'll just happen.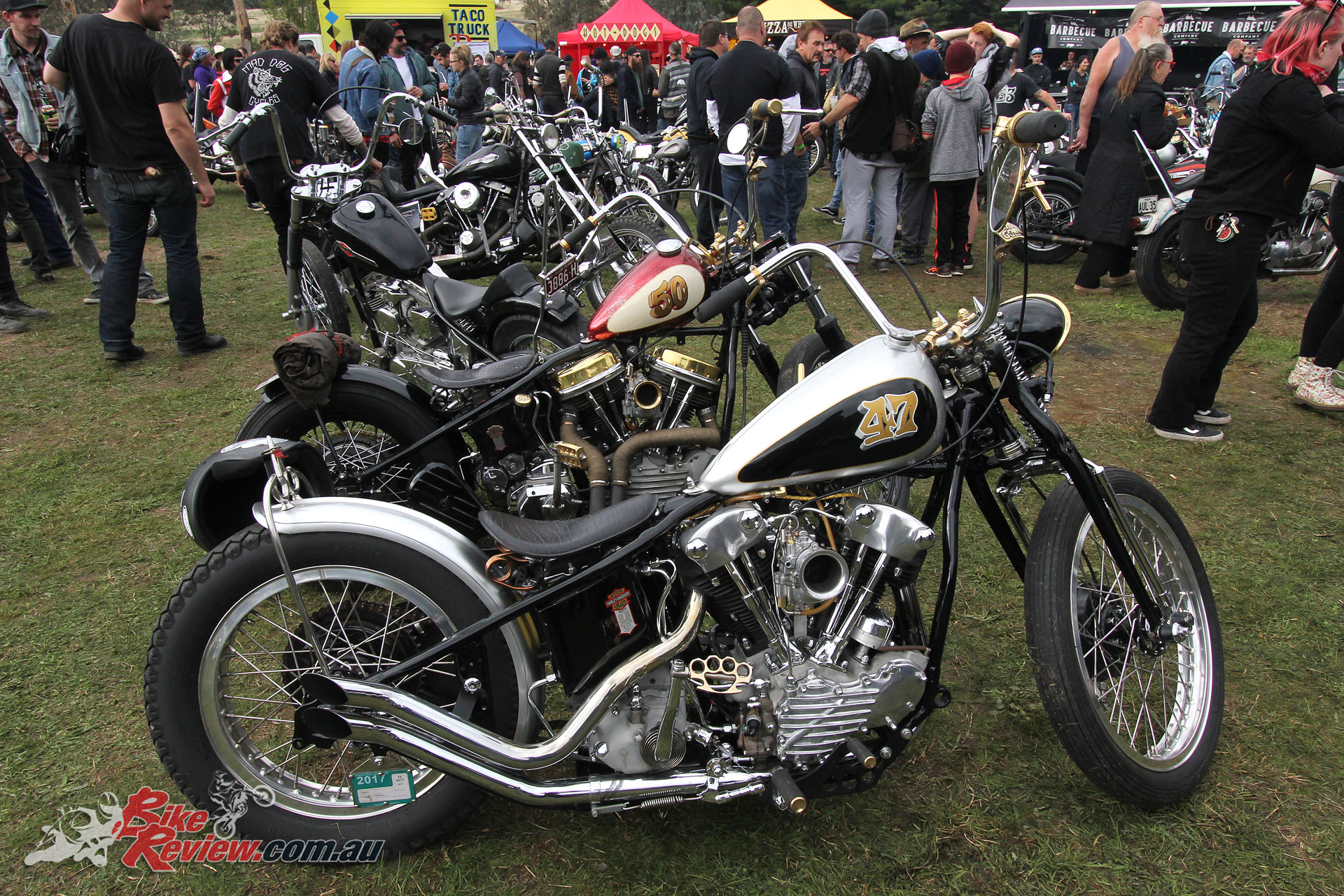 Nope, Des definitely isn't of an arrogant nature and thinking this one through, he ticked all the boxes researching this event, using social media to everyone's advantage. In the lead up he continually posted not just what he was doing regarding the Boogaloo Invitational, but also the who and what, of what was being built and prepped right up until the day of the event itself.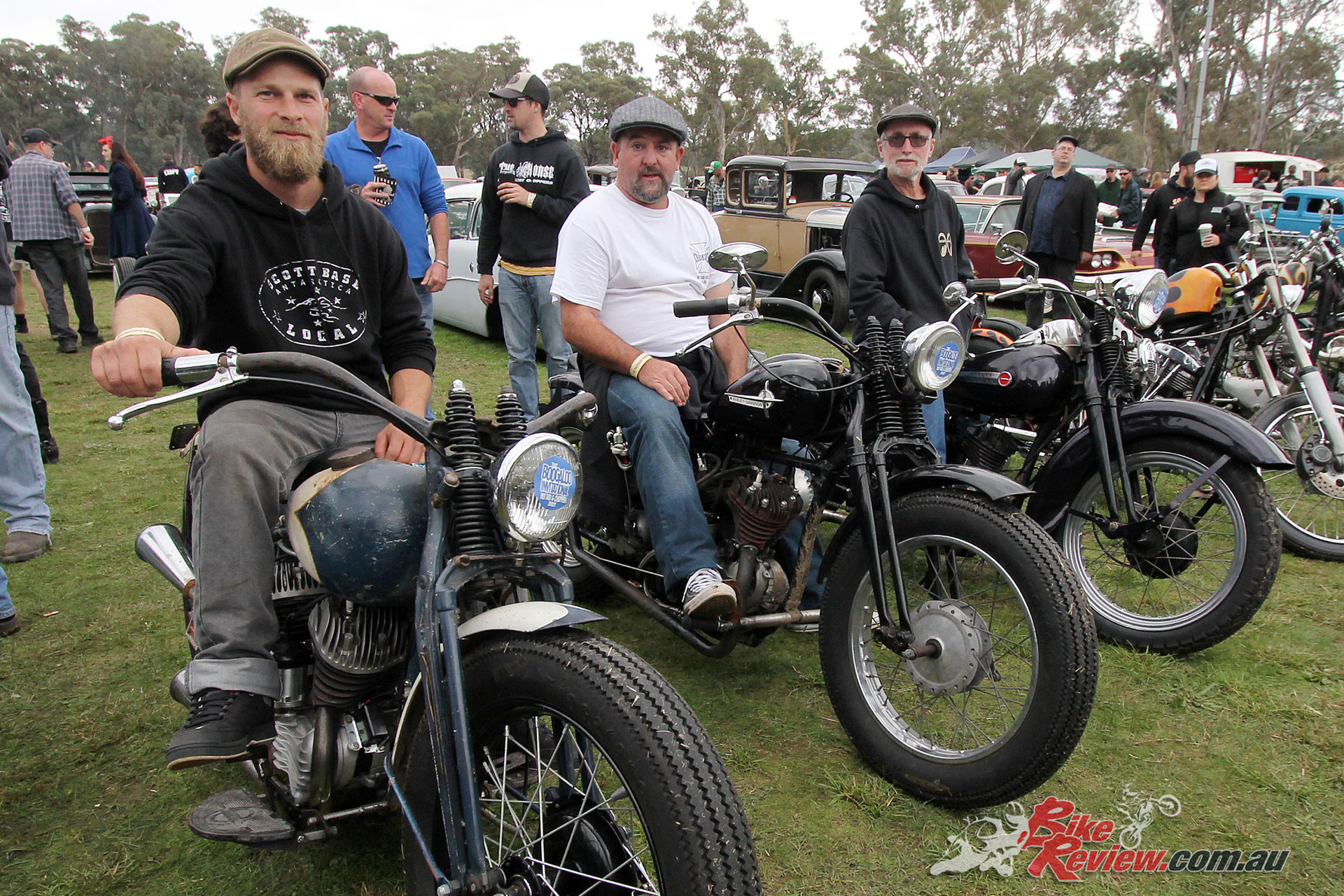 It's an event that featured a healthy injection of folk building or modifying bikes, whether it be a bobber, chopper or rod for the journey, often from interstate, or to just trundle along to the event and enjoy the atmosphere with everyone else.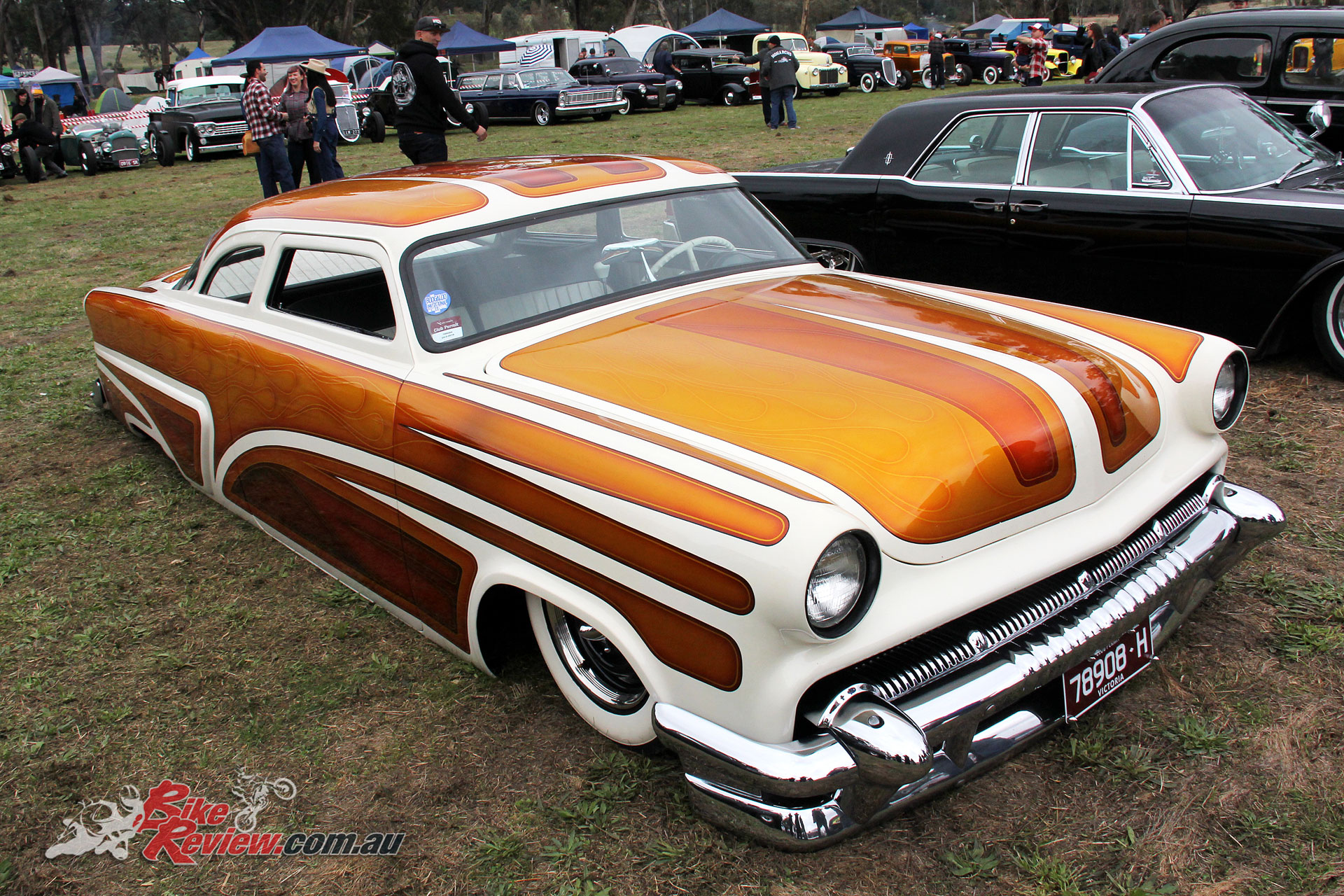 Ironically what started as, and may seem, a simple idea from the outside, actually invokes a great many things, from the likes of hot rods, bikes, low brow art, camping, custom painting, a great crowd, the right venue and location, and of course alcohol and my personal favourite – great food!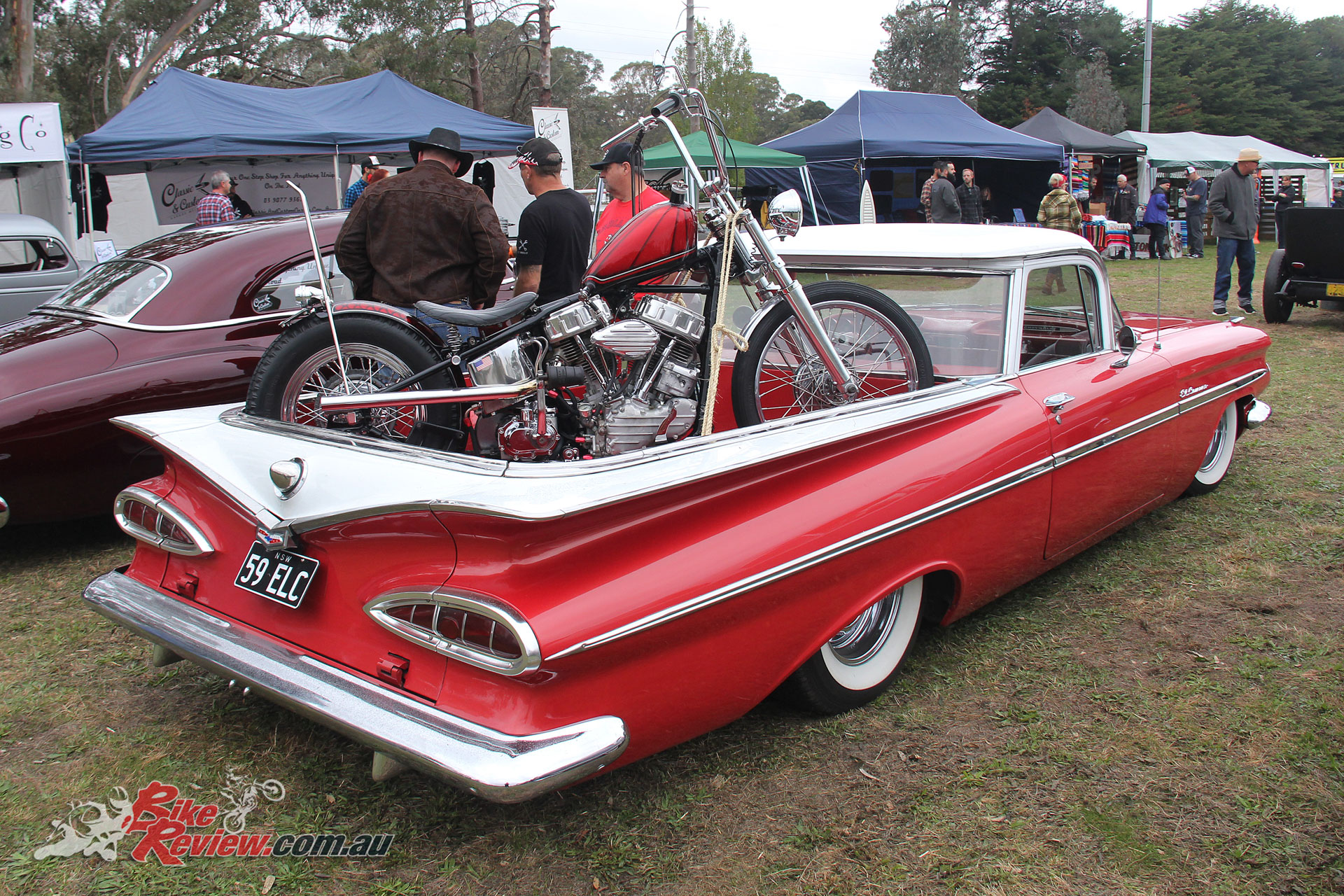 It's a task that would have most not just scratching their heads but sweating bullets as well. But Des thoroughly thought this through and came up with his own concept of what he'd like the event to be like.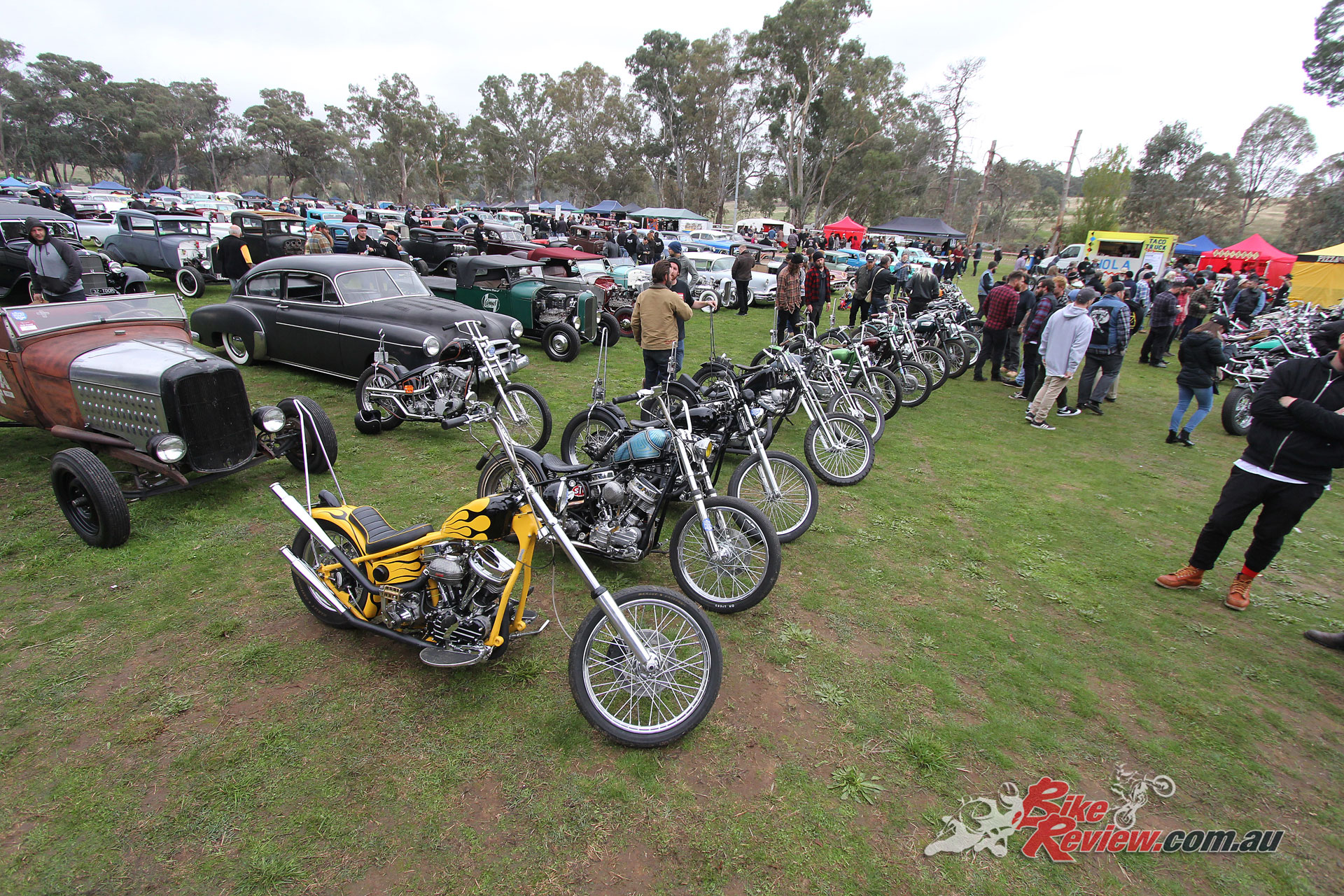 With his own background being of a hot rod nature Des was open minded, inviting other lifestyles and motorcycle sub-cultures, especially knowing the good vibes it had generated last year.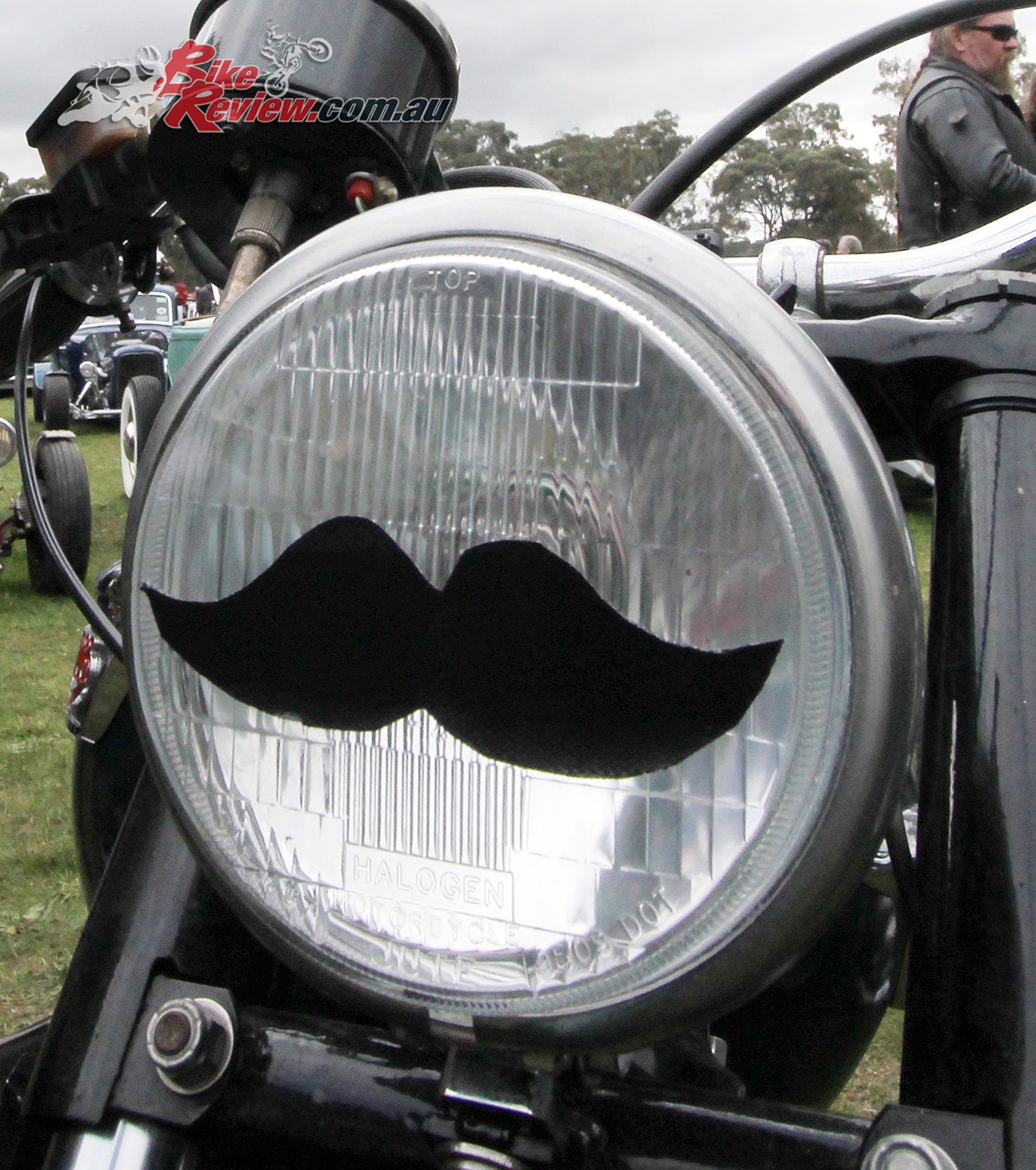 So with that in mind, he made a list of those he wanted, and sent out an invitation to many, without obligation. That task completed he decided on an open gate policy, for any others that could get along in the one event.
To put that in a single sentence, a sign on the way in covered it, reading: "DON'T BE A DICK!" Enough said.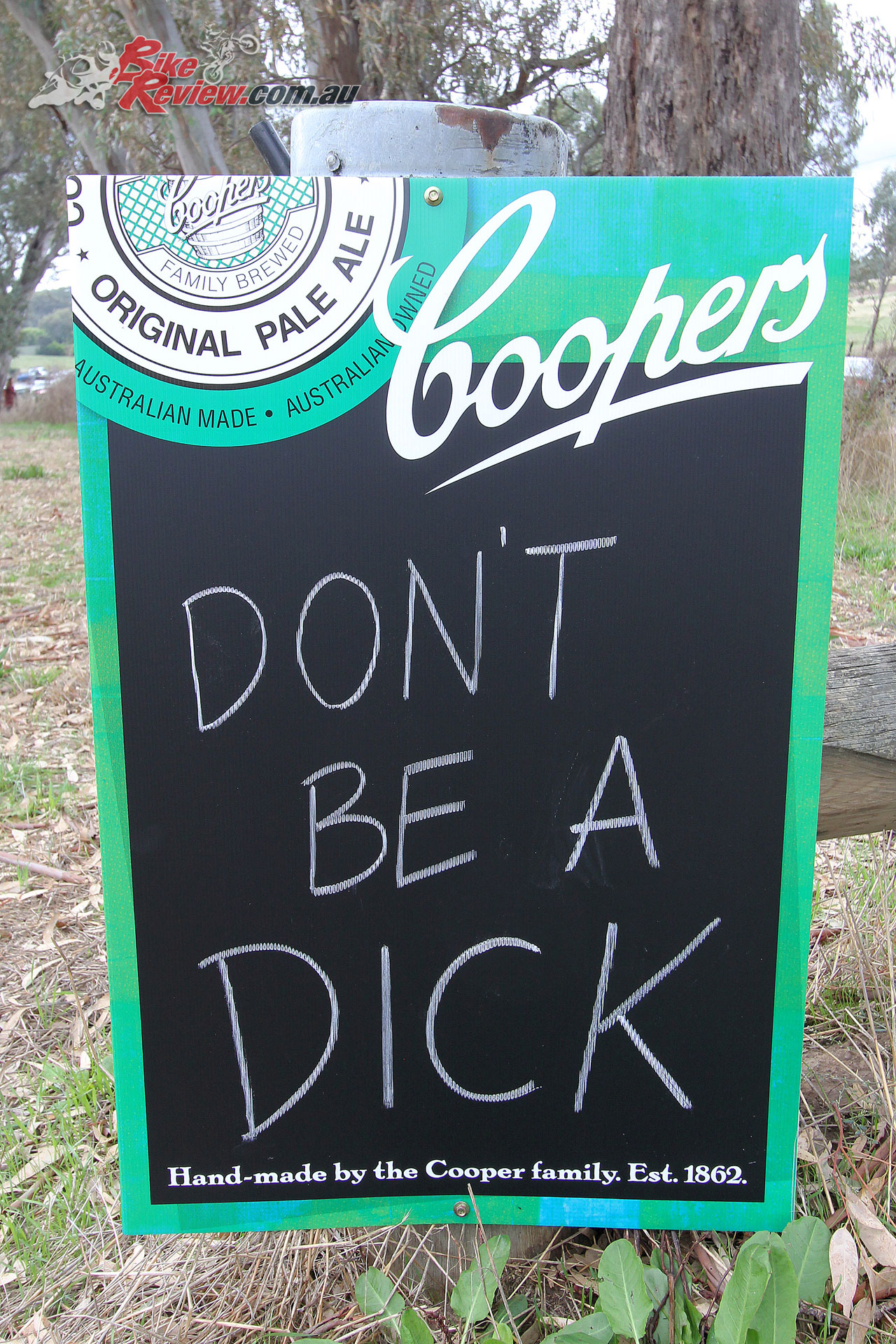 The Boogaloo Invitational commenced on Friday with trade, food and other stalls setting up prior to the gates being opened later in the day. It's a three day event, with good folk from around the country rolling up.  It's a real blast to attend, and didn't matter what you like or love in bikes, rods or customs, as all were well represented.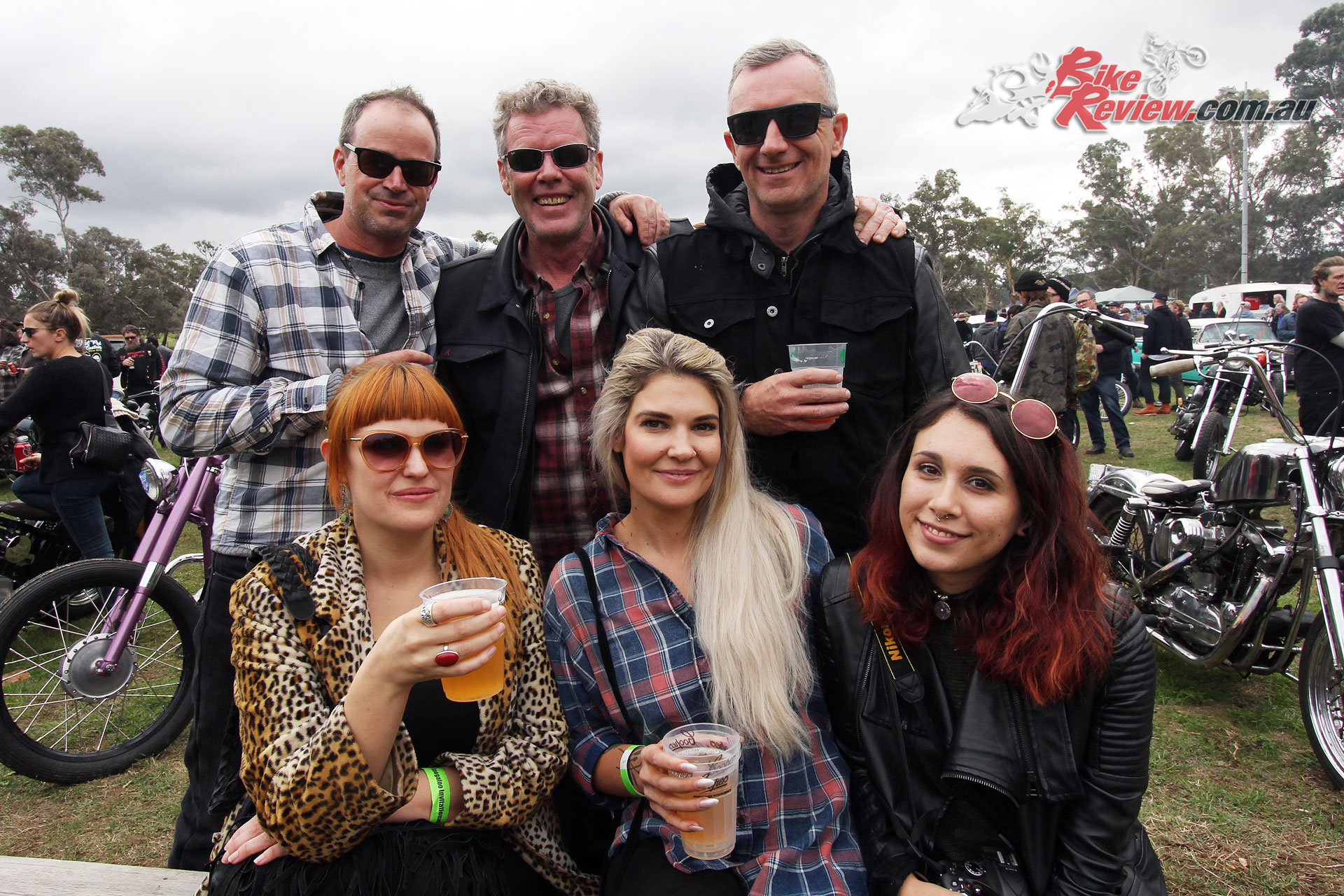 There was of course a booze bar and most kept things real, choosing not to abuse their beverage of choice. All had the choice of sitting on the treated pine rails, wandering to the rear camping area and hanging out around the rows of rods and rides. There was the trade stalls to check out, a feed to be grabbed, some cool pin stripers with dagger brushes whose skills you could boggle at, and much more…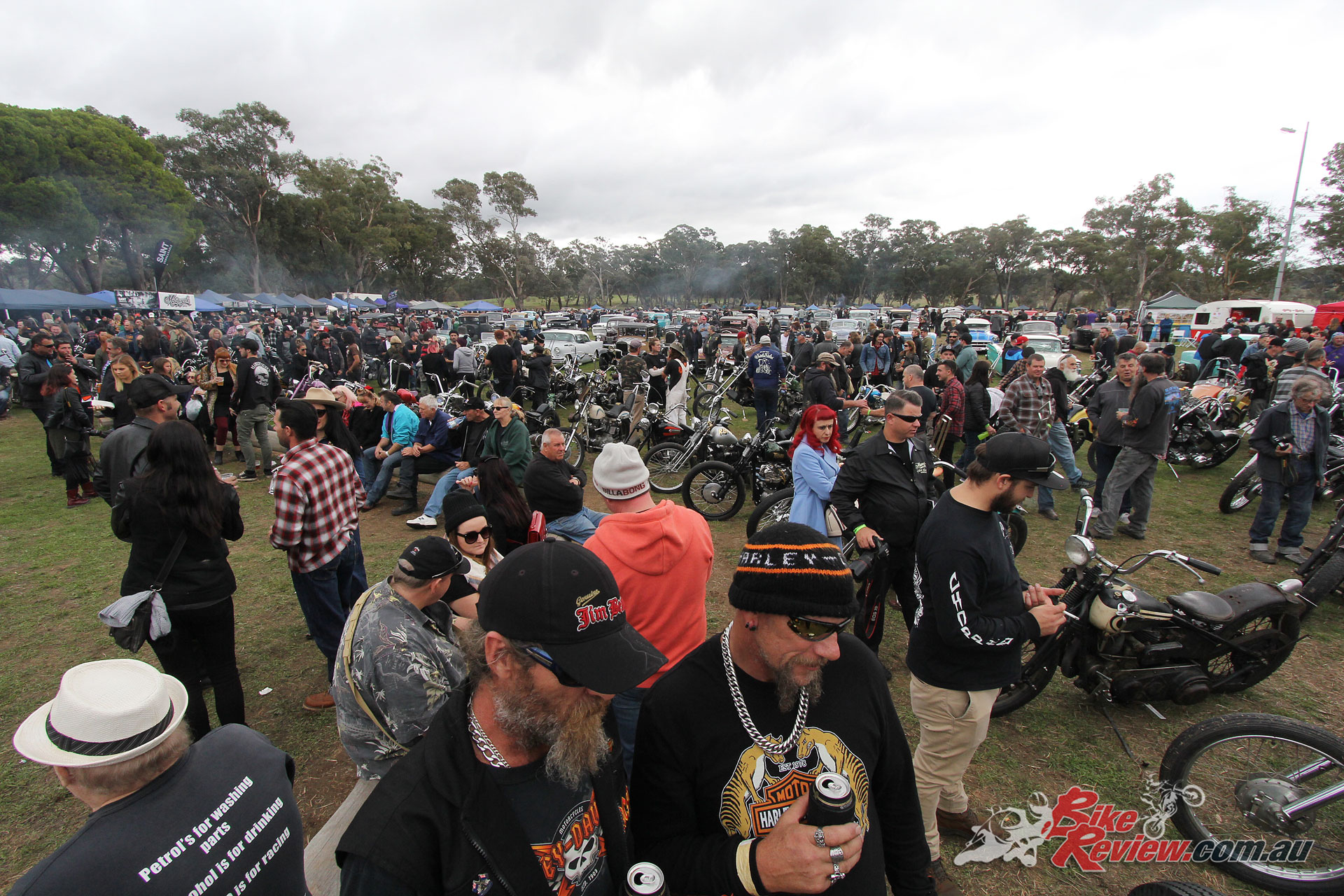 The weekend had numbers into the thousands over the three days, in a controlled but not constrained way, and there was also a strong family friendly feel welcoming anyone who was interested in being there. Everyone showed that you can have a great time and enjoy it all as one, without any crap or attitude.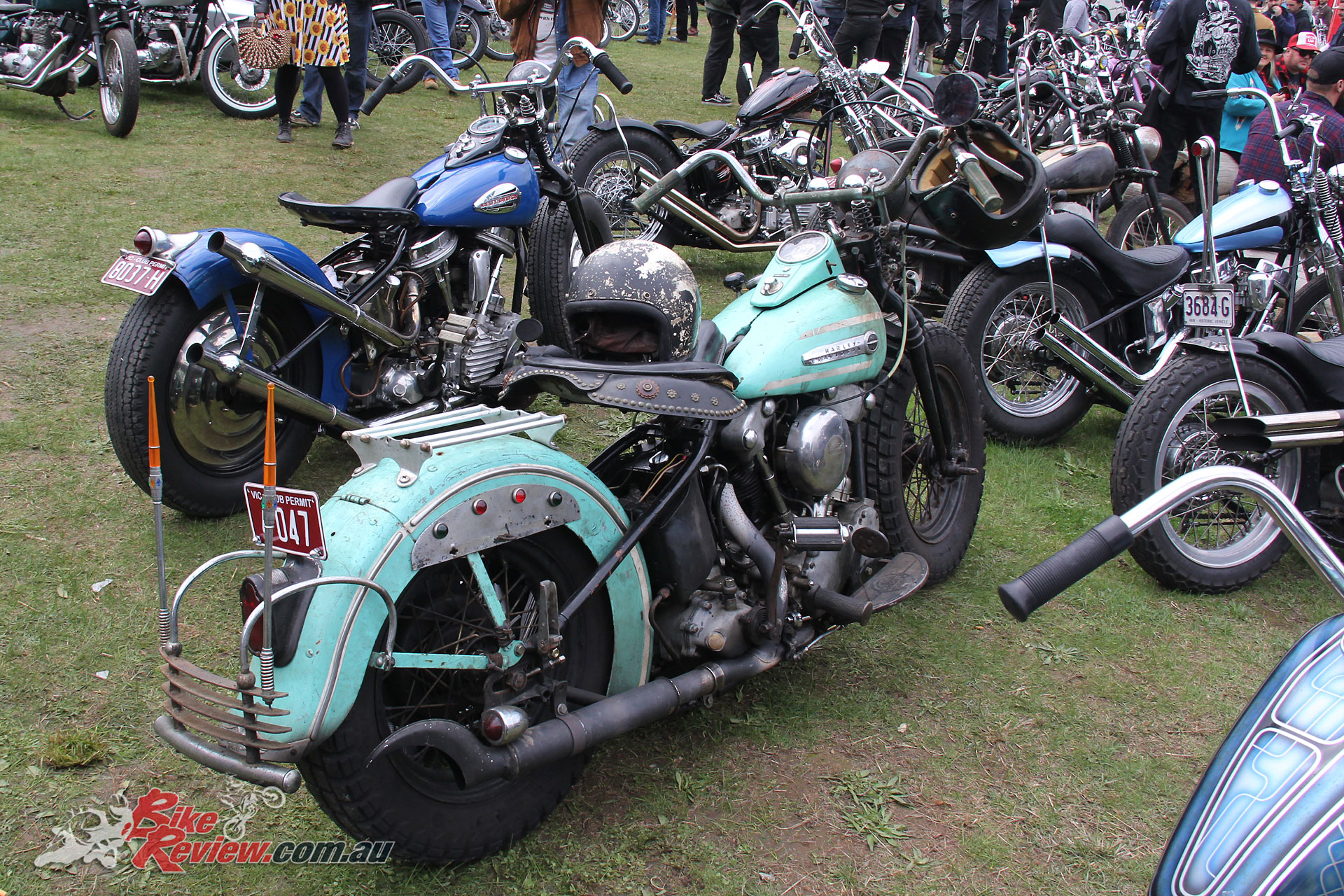 It also proved you don't need bands to be entertained musically, with a simple stream of songs coming out of speakers all the time. A genuine want and desire to be part of the environment was obvious from everyone who attended, with plenty of appreciation of each other's rides, rods and customs regardless of what it was.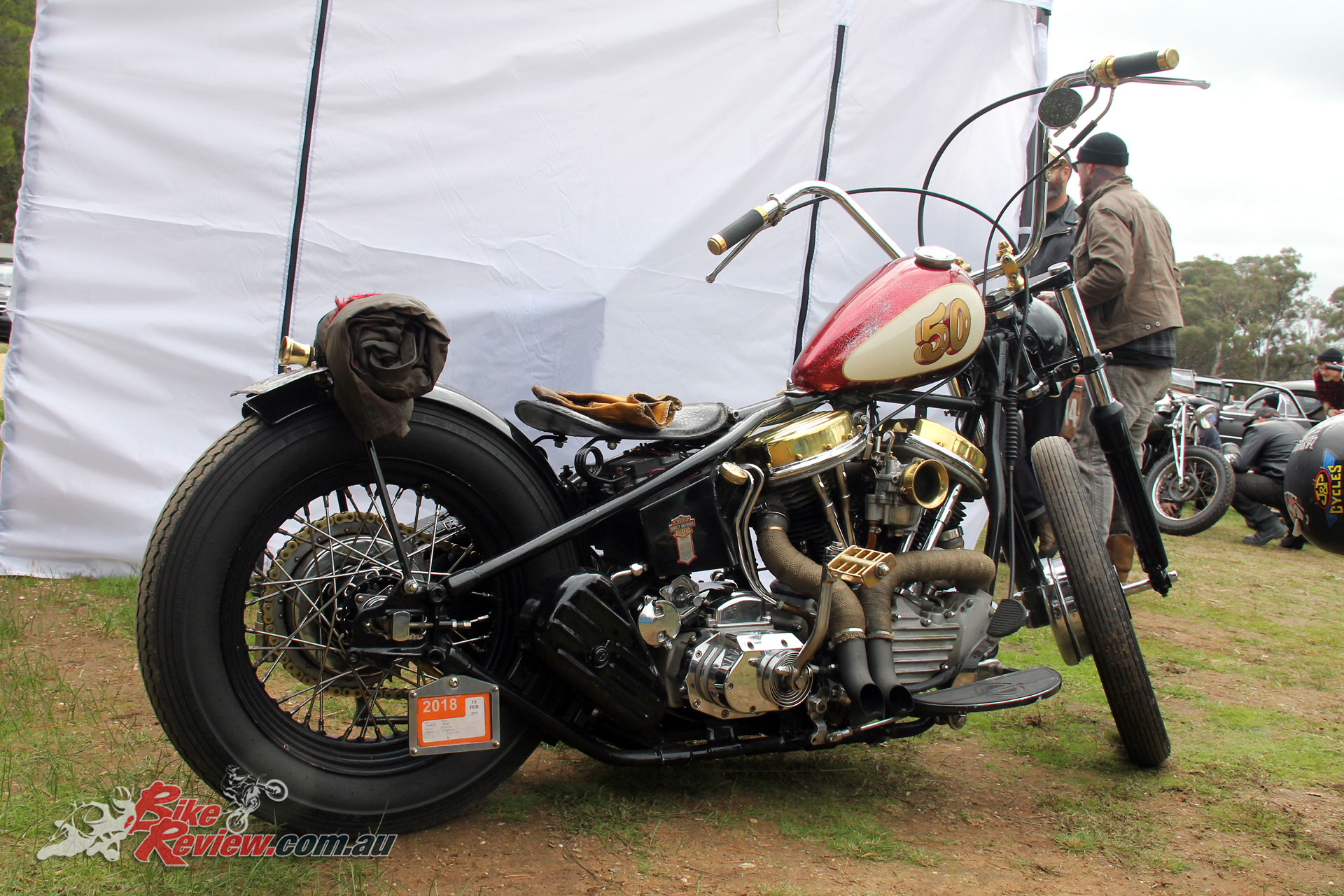 The age brackets included young, old and in between, as there was heaps to be curious about – age doesn't really come into an event such as this.
Des and his crew are to be congratulated on putting on such an event, well done to all involved! Chalk this one up for next year, as the Boogaloo Invitiational was just honest raw fun, and not just an amazing event, it was a fair dinkum privilege to witness!
For more information and details about the 2018 event see the Boogaloo Invitational Facebook page.
2017 Boogaloo Invitational Gallery