It's no great surprise that workshop tools feature high on our wish list, given that the greater majority of us who are reading BikeReview are pretty much hands-on.
The kind of people who not only like to ride our bikes in an unruly fashion, but also maintain, fix and fettle our steeds, even if we aren't the sort of spanner-wielding wizards capable of creating visual masterpieces that make more power than a Hollywood villain.
If you're anything like me (and, for your own sake, I truly hope that you're not), then aside from dreaming about what bike you'd like to own or, more pertinently, build, you'll spend as much time and effort debating and thinking about the next tool that'll grace your workspace. Whether it be spanner, screwdriver, welder or hydraulic work bench, as you do thinking about the next piece of hot-rod tackle that you want to buy and bolt on to your streetfighter.
Given the current aftermarket situation in which anyone with an internet connection and a credit card can buy pretty much anything they want off of the world weird web (and I'm talking about motorcycle components here, stop thinking about self-lubing latex mouldings you dirty boy!), it could be argued that there's no need to be thinking about fabricating equipment, as you could simply concentrate on the colossal amount of hardware that can be purchased to help you facilitate the fitment of those very aftermarket parts.

Of course, there's always been the factor that many off-the-shelf bolt-on parts don't actually bolt straight on without some form of modification or another. Besides, apart from the performance benefits, the main reason why we're fitting alternative parts to our bikes is to have a machine that is different to every other bike on the road, so why fit the same bolt-on parts that Tom, Dick and Harry are fitting on to their Suzuki Bandits? Note – it's not just the Suzuki GSF range that suffers this affliction, but it is the best example!
In any case, even if you're convinced that the future of custom motorcycles lies with bolt-on parts (a clue, it doesn't) then you'll still be wanting to have a varied and interesting array of spanners, socket sets, screwdrivers, hammers and other tools, and for each and every spanner-wielding workshop monkey the Snap On catalogue only narrowly comes second to the Pirelli calendar in terms of workshop porn.
Let's face it, given the propensity of 10mm sockets for running away and hiding in a very dark corner at the very point at which you need them the most, there's always room in everyone's toolbox for at least one more. But what of fabrication facilities? You may only have a hacksaw or an angle grinder in your metal-cutting arsenal, but who wouldn't want a lathe or milling machine? What right-minded 'fighter freak wouldn't want an alternating current TIG welder suitable for aluminium, or a plasma cutter? Who doesn't desire a free-standing bandsaw, an English wheel and a power hammer and an endless supply of aluminium sheet?
Of course, this would all be made a whole lot simpler if we all had a bank account that features lots of figures – preferably in all black rather than red – but that's simply not the case, and we all have to make considered decisions on where our hard-earned is spent. Not just on whether we focus on on our high consumption of processed hydrocarbons or our equally inefficient consumption of strong alcohol.
So, is it better to buy yourself a funky digital carb balancing tool, or to stump up for a bank of super-trick Mickey Rooney flatslides? Well, while the Mikuni carbs may gain you some points outside the local bottle-o, having the digital carb balancer will not only enable you to have your carbs in perfect fettle, but if they're the latest Carlos Fandango all-singing-all-dancing type that any decent-sized bike shop uses nowadays then you'll also be able to check on valve and piston ring condition, and perform many other diagnostic functions too.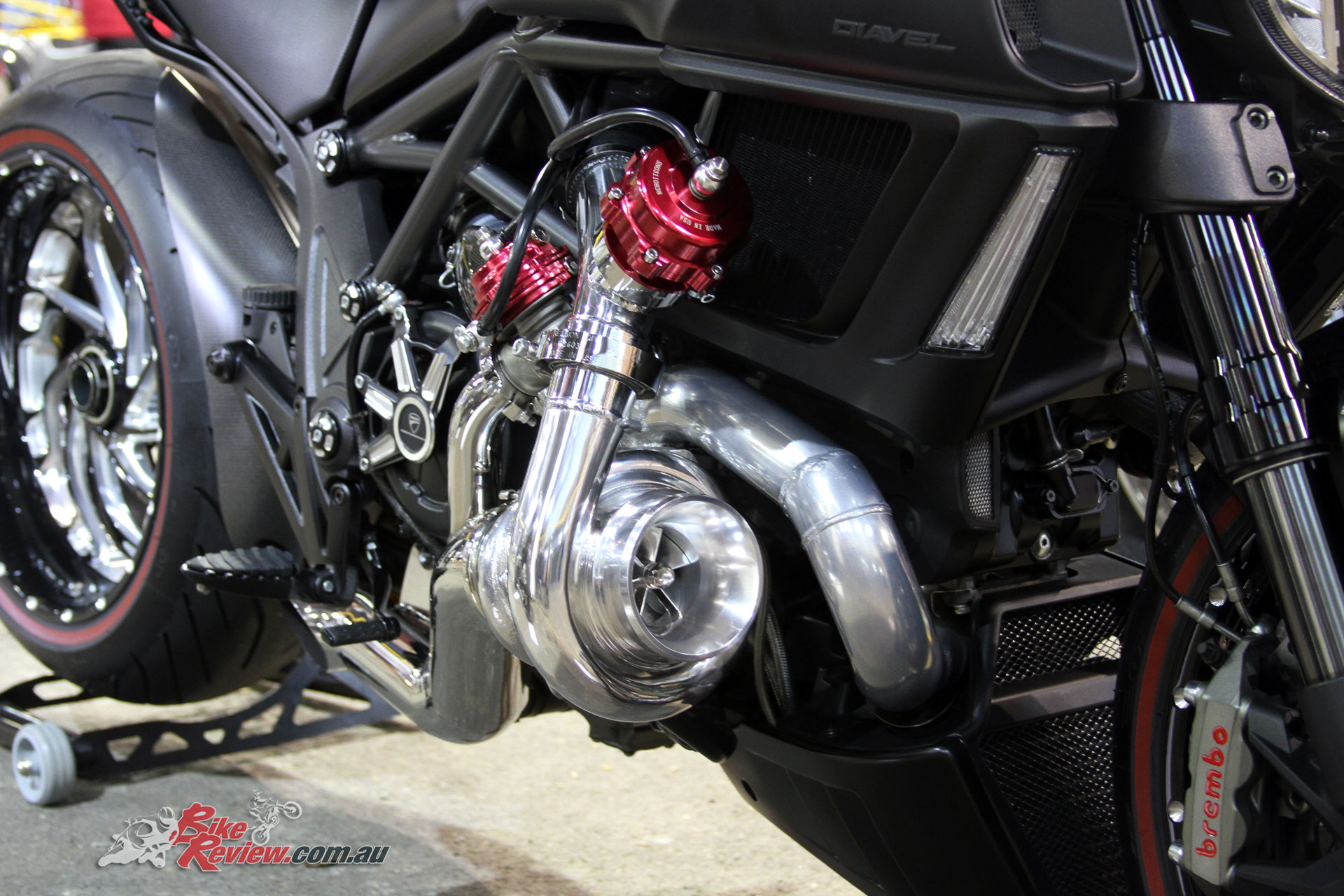 Is it better to buy a bespoke turbocharger kit or a TIG welder and a pipe bender so that you can make it yourself? A dry nitrous kit or an air compressor and paint gun? Of course, buying the fabrication equipment doesn't equip you with the ability to take full advantage of what such hardware is capable, but it does mean that you have the potential to learn a new talent – after all, every day's a school day, right?

Having said all of that, and wasted five minutes of your life that you'll never get back, I'll end by saying that there are plenty of people who have built (and maintained) some very cool bikes with little more than a grinder and a big hammer. Essentially, the most important tool to have in your arsenal is enthusiasm, closely followed by determination. Having the specific tools is probably not far behind, but financial wherewithal is a lot further down the list.
In short – build more, ride more.